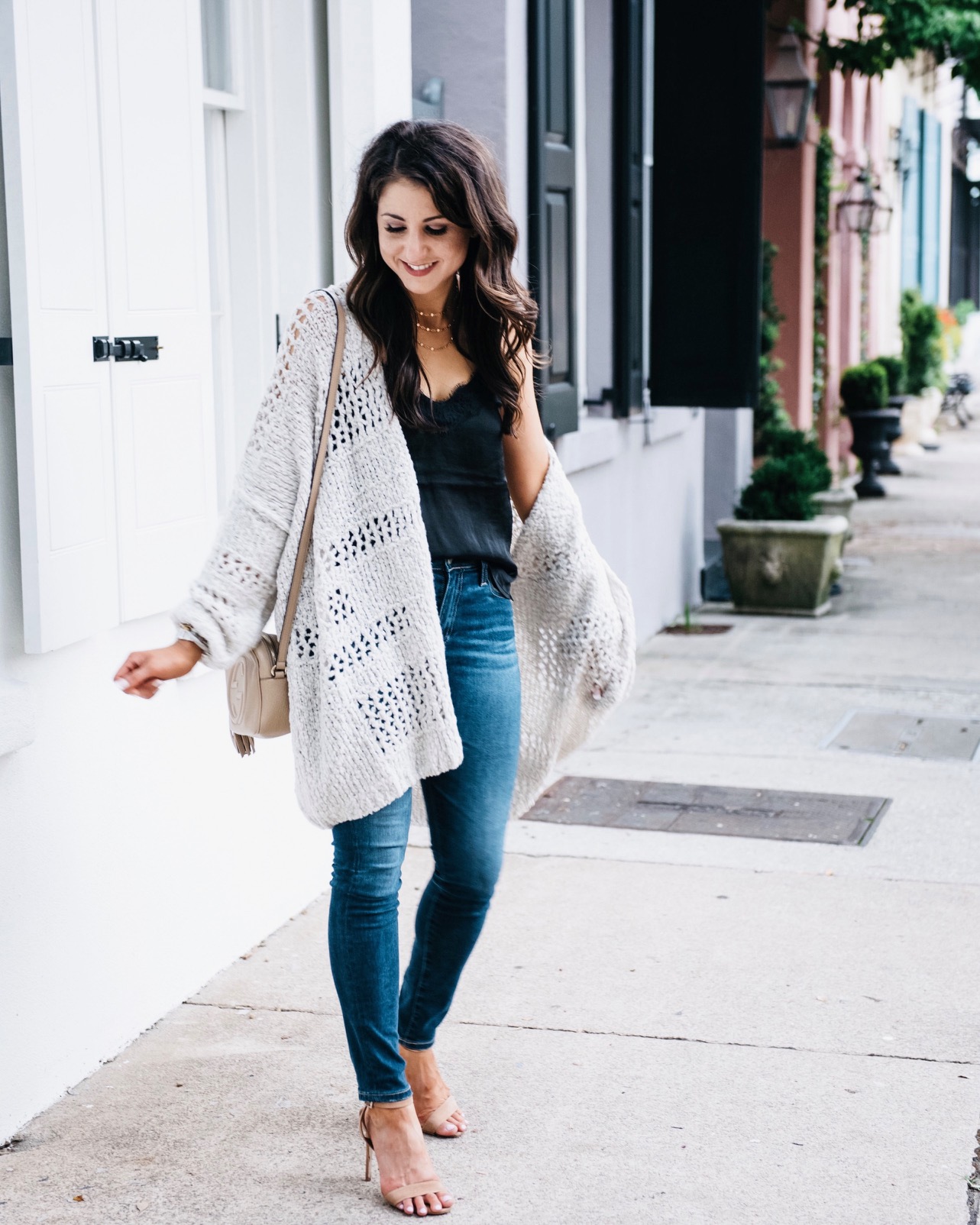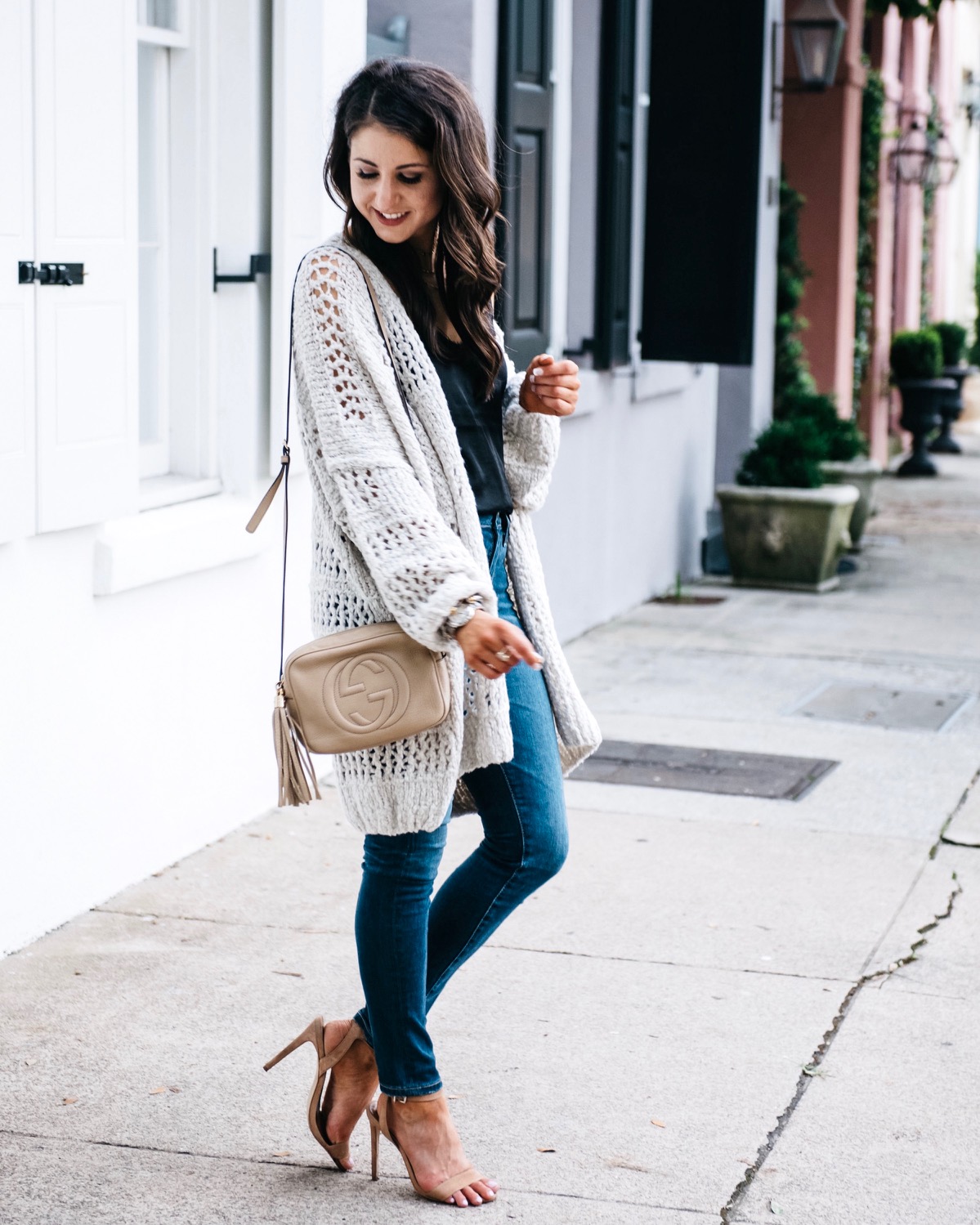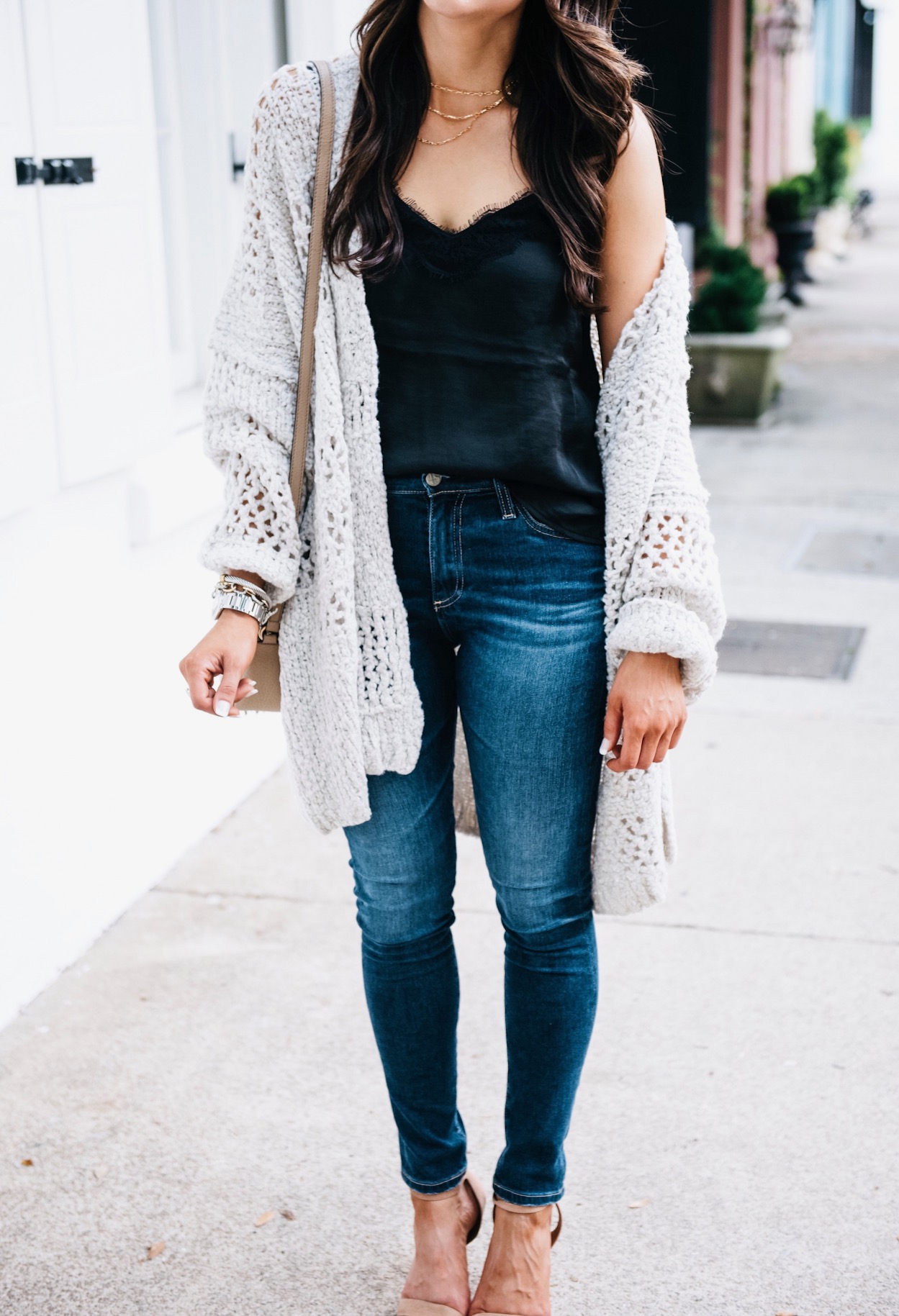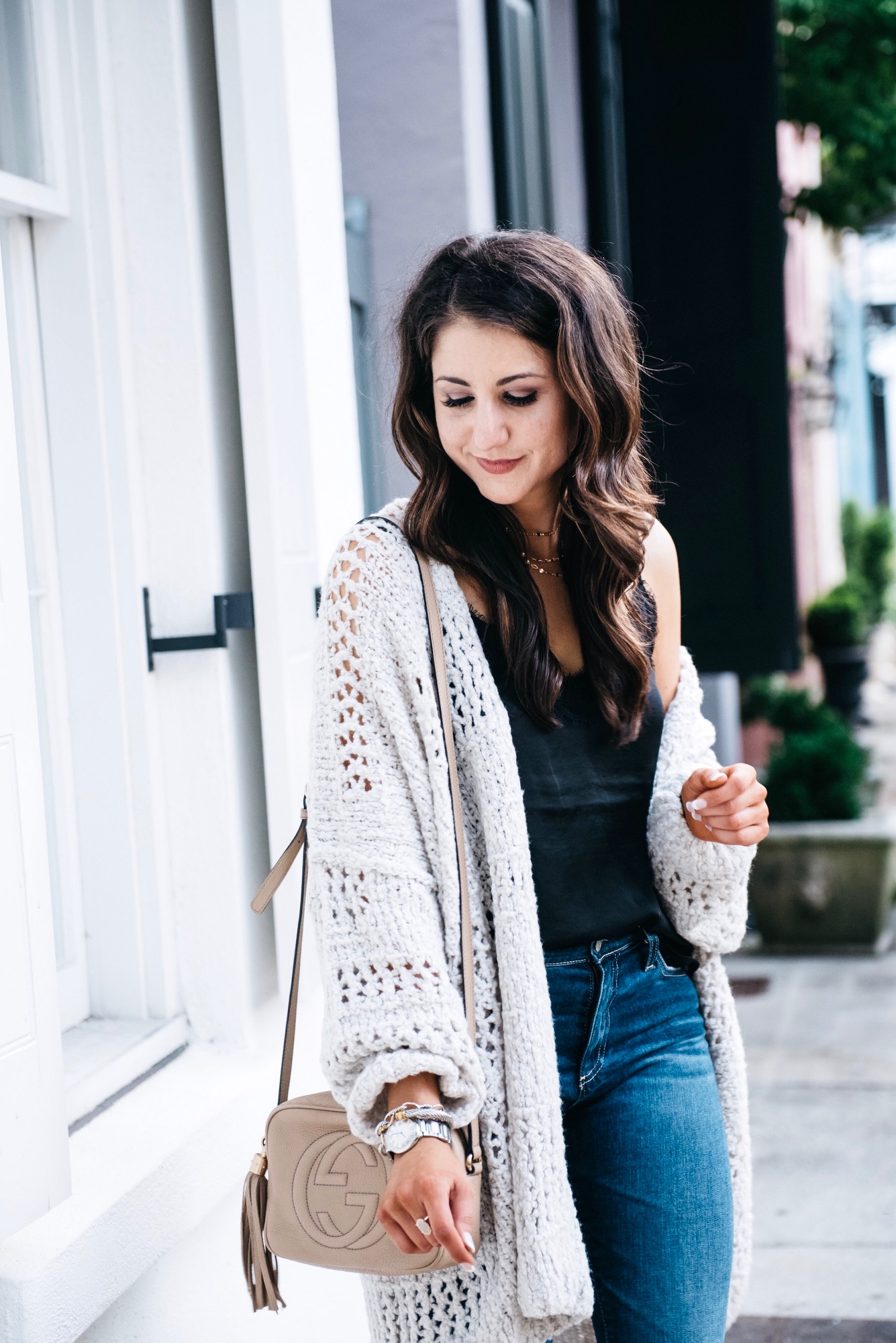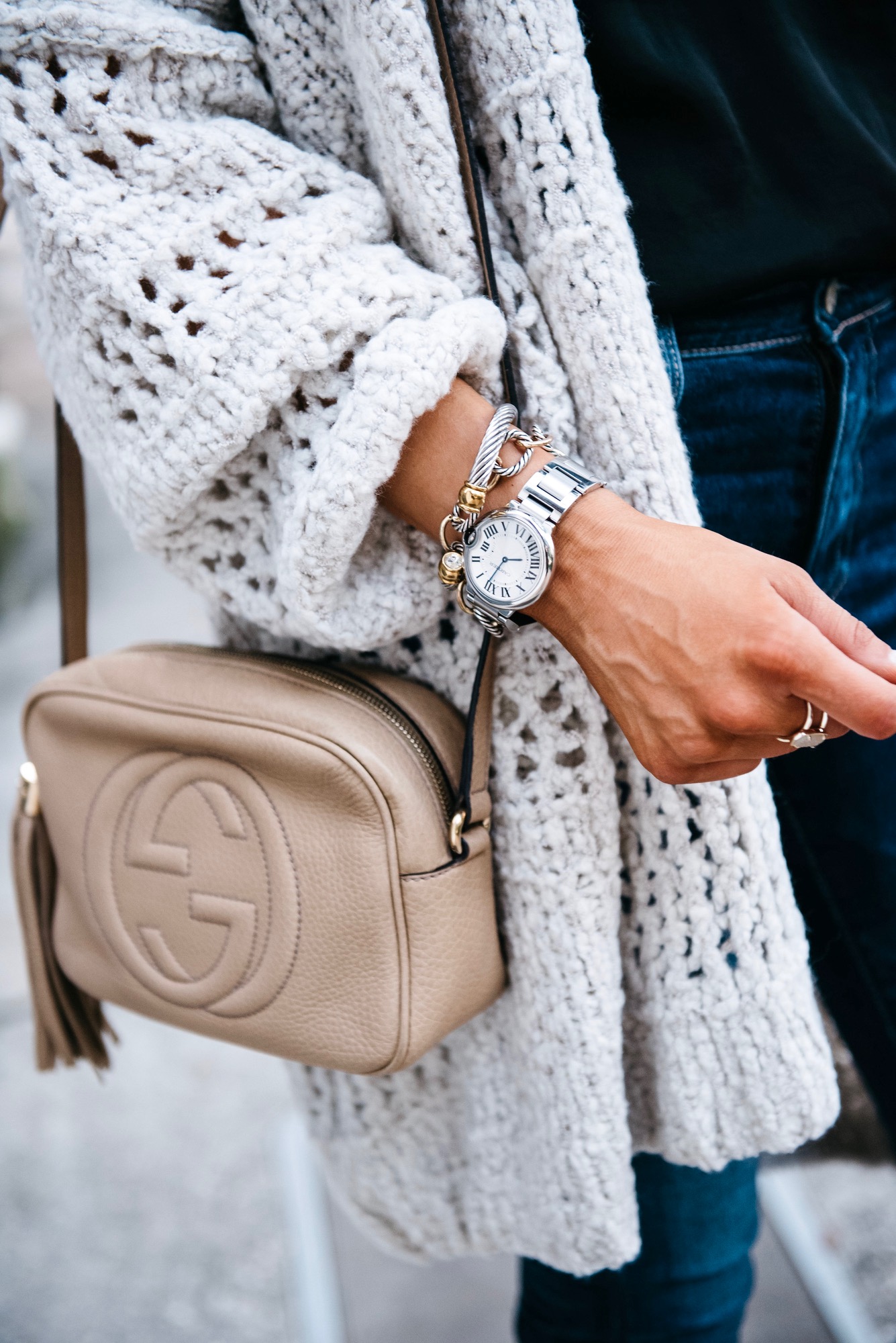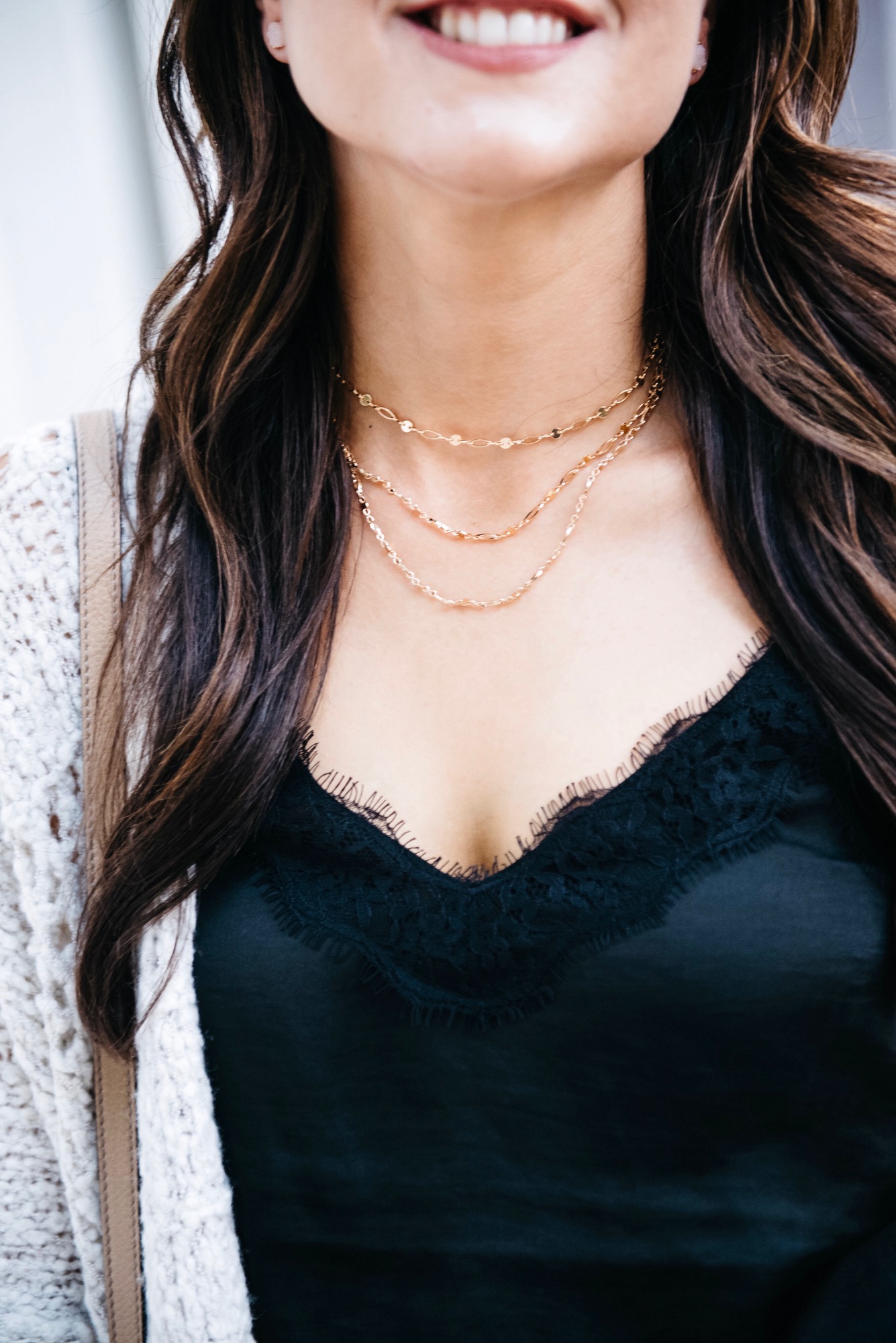 cardigan (available in other other colors here) // similar lace cami // sandals // necklace // ring // bracelets here and here // bag (similar for less here)
Some of you know I've got this nerdy side to me. 🙂 In the past my friends would tease me because I love applying economic principles to fashion and beauty. Mmhmm. One time I told my girl Chelsea that getting ready in the morning falls under the Law of Diminishing Returns because the first 15 minutes getting ready will have you looking so much better than any additional 15 minutes (you always get less mileage from the second 15).
Lately, with how crazy things have been I started thinking of the beauty routines I do in terms of the ROI on my time: how much time am I spending and what am I getting for it? Of the various 'beauty rituals' I do on a daily or weekly basis I realized there are three that have absolutely, hands down the best ROI for my time.
It's ok, you can call me a nerd. 🙂
Each of them takes under 30 seconds and keeps working for me all day (or week) afterwards.
A Good Hair Vitamin. If you're new to the world of hair supplements, a daily biotin capsule is a great place to start. I used a basic 5000MG from Target last year. This year though, I highlighted my hair for the first time in years and it had an affect on my hair's overall health (hello split ends!). I started reading reviews to find a product that would help my hair grow faster and landed on this one. I have noticed a difference in growth rate and overall strength/shine since I switched from the basic biotin and I love that my hair finally looks healthy again even without a lot of product in it.
A lash serum that works. You guys know I love these lashes when I'm doing a full face, but in reality there's always a few days a week I don't wear much (or any) makeup. I finally gave this serum a try after hearing so many good things about it and I'm shocked how well it works. One of the things I absolutely love about a good lash serum is the way it enhances your overall look- even if you aren't wearing makeup. Another serum I haven't personally tried but I know a lot of girls swear by is this one, which is currently part of the Nordstrom Anniversary Sale.
A whitening system that gets results. I've tried lots of different whitening products and I always come back to the stuff from my dentist's office. I really find it's the best! I use the Opalescence 35% (I found it online so I linked it, but this one definitely ask your dentist about first). I like to bleach my teeth when I deep condition my hair once a week- I'll put in my trays before I shower and take them out as soon as I get out. For me personally, getting my teeth white is one of the biggest things that helps me look and feel my best and I love how little time it actually takes now that I have it down to a routine.
Now you have to be a nerd back and tell me- what is your favorite beauty routine for the ROI on your time? 🙂
XO,
Terra
Shop the Post