Before I start, I want to thank each of you from the bottom of my heart for your kind, helpful and thoughtful messages, comments amd emails from Tuesday's post. All I can say is WOW, you guys are such a wonderful and supportive community and I am so thankful to get to know each of you! A lot of you shared relationship struggles you've gone through or are currently working through and it means so much you felt comfortable to open up to me. Know I am always here for you too!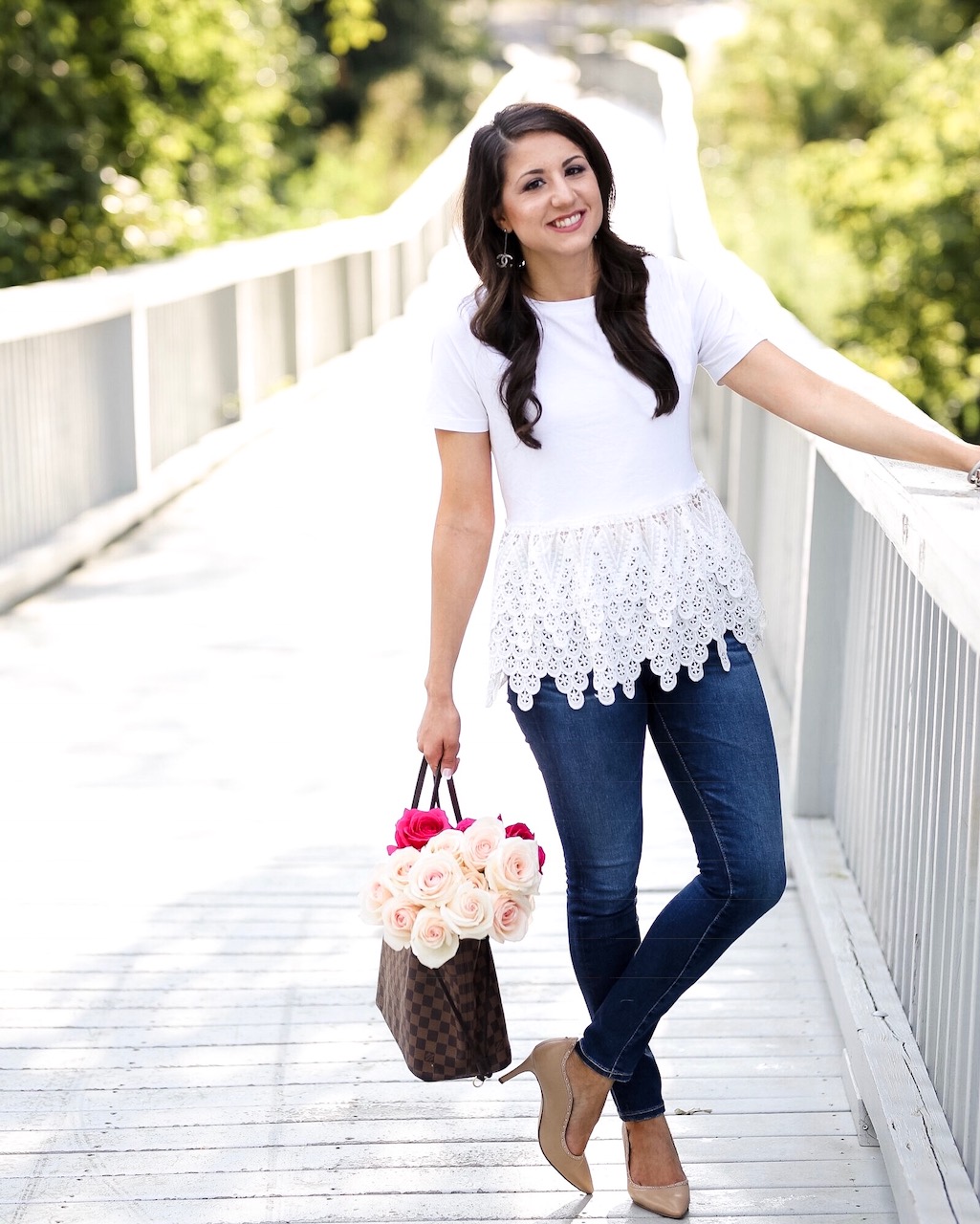 top ($29 and my new favorite alternative to a basic tee because it's just as comfortable)
jeans (a favorite Nordstrom sale find) // pumps (also included in sale) // earrings- Chanel // tote- Louis Vuitton
In June's Roundup, I shared my goal to slow down and start living in the present. I know it's a common topic and something we all think about from time to time. But the problem was I TALKED about it and didn't DO much about it.
This month I (finally) re-worked my schedule to reflect my biggest priorities- Juliana, Turkey Hill, Fifteen Minutes to Flawless- and build in more down with Juliana. I'm NOT a planner by nature, so developing a solid schedule I could (mostly) stick to was a big deal. It was my first big attempt to plan more tightly and it really helped.
Here's an outline of our new weekday schedule:
6-8am: wake up and work on blog related activities
8-9am: get Juliana dressed, fed and dropped off at Pre-K
9-noon: Turkey Hill work. The first thing I try to do is write out my list for the day. I try to limit it to what I really have to get done so I don't feel as overwhelmed. On Monday mornings, I write out my main goals for the week- also trying to keep it from getting too long!
noon-1pm: work out (my goal is 4 days a week total)
1-5pm: Turkey Hill work
5-6pm: blog related actvities
6-6:30pm: pick up Juliana and bring her home
6:30-9pm: make dinner, spend time with Juliana and get her ready for bed
9pm: post my Instagram photo and head to bed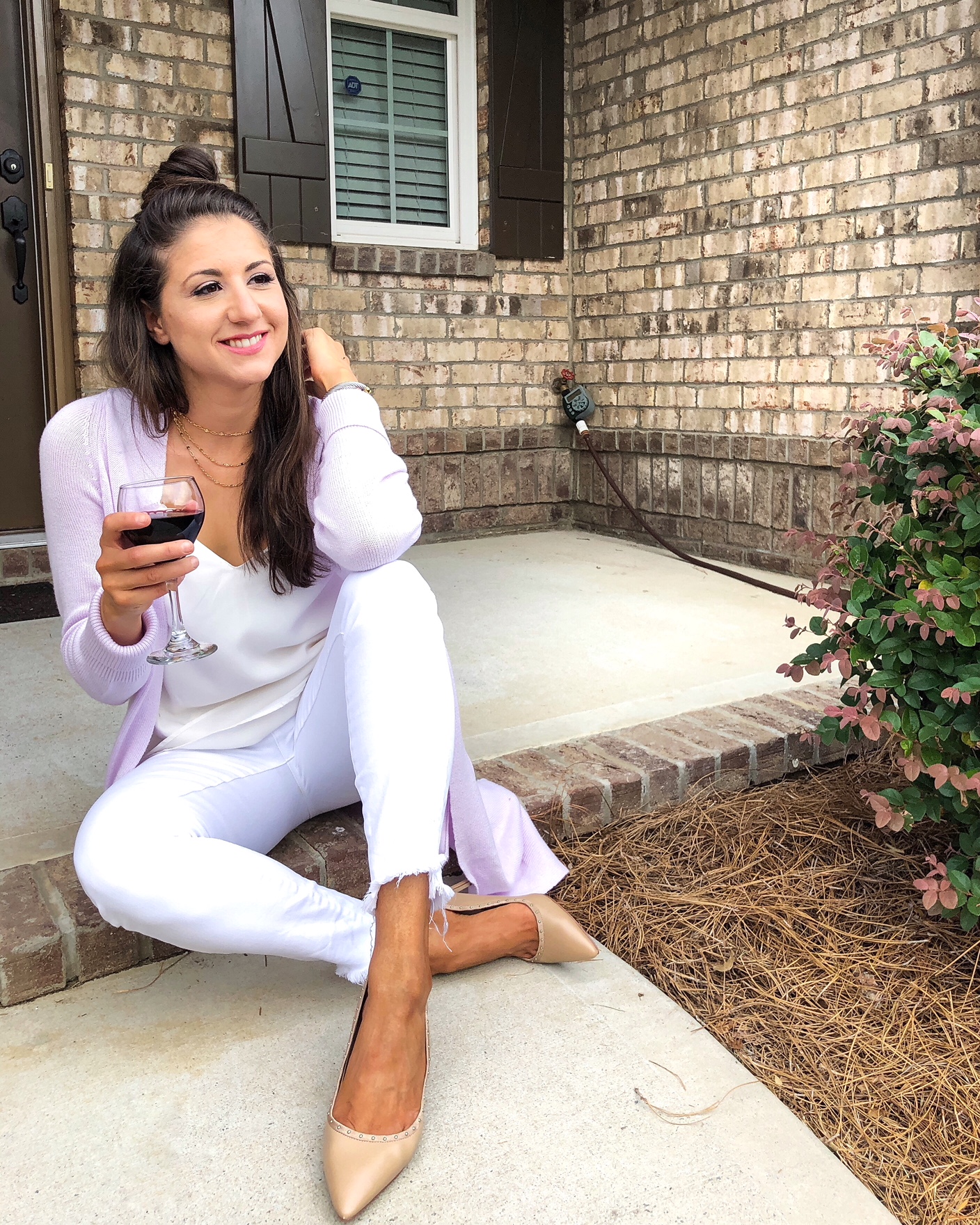 cardigan (on sale), similar on sale here // necklace (on sale) // nude pumps (on sale) // jeans // cami
The 6:30-9pm window is what REALLY made the difference, both in terms of living in the present with Juliana and having down time every day. In order to make it all work and keep up my posting schedule (twice a week here, once a day on Instagram), I had to de-prioritize some things, outsource others and 'batch' still others.
These were two of the biggest changes I made:
Batch blog content. In the past I liked to shoot a new Instagram photo every day after work. I liked sharing with you what I was wearing that day. There's something to be said for that but with everything going on it no longer made sense. Now I wake up really early one day a week, shoot with my photographer and knock out most of the outfits I plan to wear and share that week. Another thing I've started batching is the Flawless Tip of the Day for Instagram Stories. I found if I started doing 4-5 of them at a time, I could get them done a lot more quickly and felt less overwhelmed with another 'to do' during the work week.
De-prioritze. For a while I was spending over an hour a day on Instagram. In addition to being exhausting, I felt like it was causing me to compare myself or my blog to others and it just wasn't a productive or healthy use of time. Now my priority for Instagram is creating more of the imagery you like and making sure I reply to each of you that messages me, asks a question or leaves a thoughtful comment.
Outsource. For a while I was trying to do every blogging activity myself, but this past month I started to let go of some of things that took up a lot of time. Photography was a big one I had to make a decision on since Ridge isn't here to shoot any longer. I found hiring a great photographer has made it a lot quicker to create the right shots and saves so much time editing. And since the photos are better quality, it's easier to get the sponsored content I want, which in turn helps to cover the cost. Another thing I outsourced was Pinterest; before I would spend hours each Sunday night planning out my pins for the week and now that's time I get back too. When it comes to outsourcing, I find it's a lot of experimenting and measuring to see the results you get when you do outsource something. Ultimately you have to decide what to outsource based on the ROI, what you love least, and what saves you the most time.
Anyway, those are the main changes I've made to manage my schedule better. If you have any that have worked well for you, send them my way. Even though these have helped everyday still feels like a little bit of a tightrope walk!
Phew! On to outfits? 🙂
The looks I shared the last two weeks were pretty heavy on the Nordstrom Anniversary Sale finds, so I'll start with the ones that are still in stock: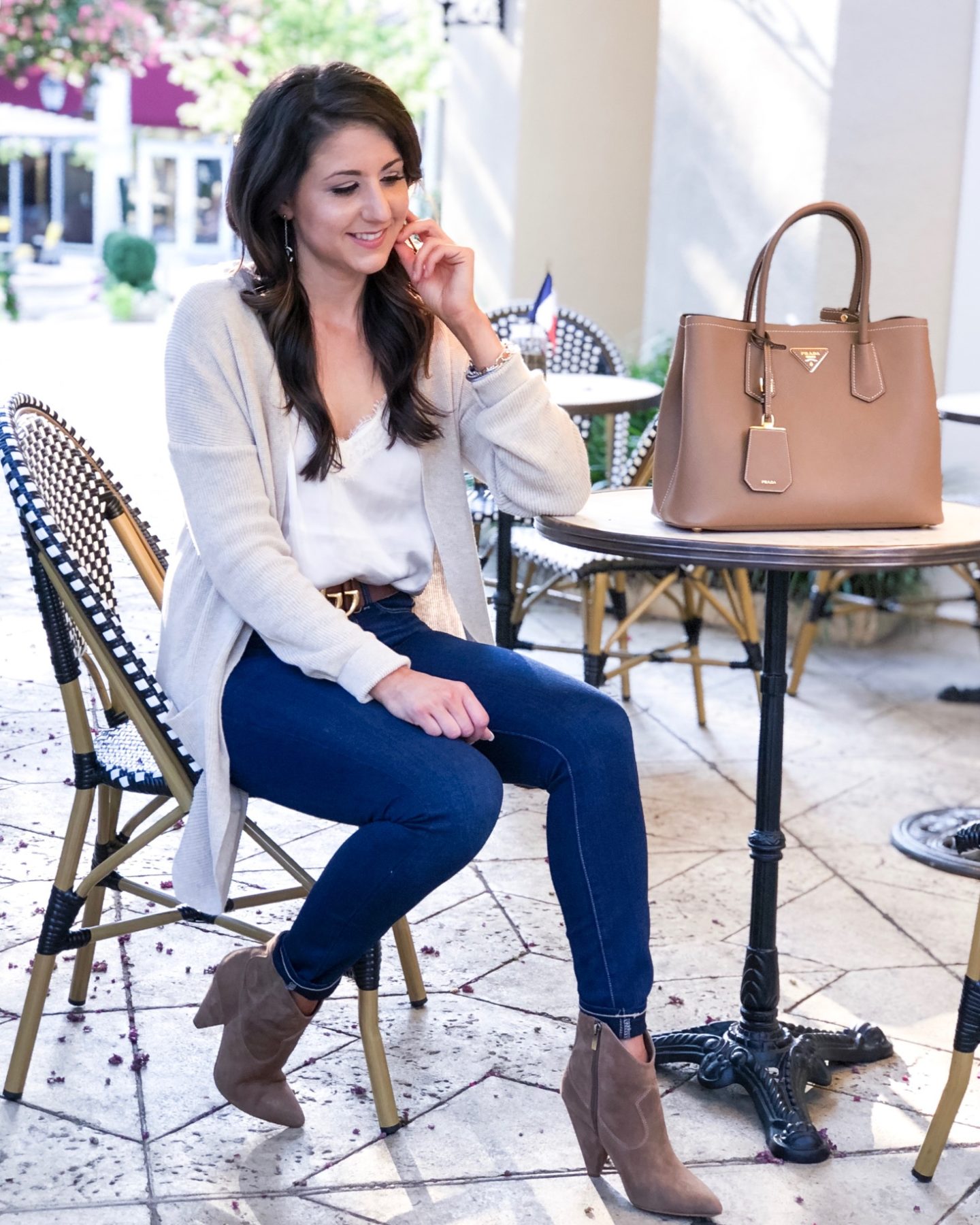 This $32 cream cardigan was one of my favorite finds from the Nordstrom sale and was just restocked in most sizes. I love the cream color because it can be paired with anything. Booties are included in the sale and still in stock too.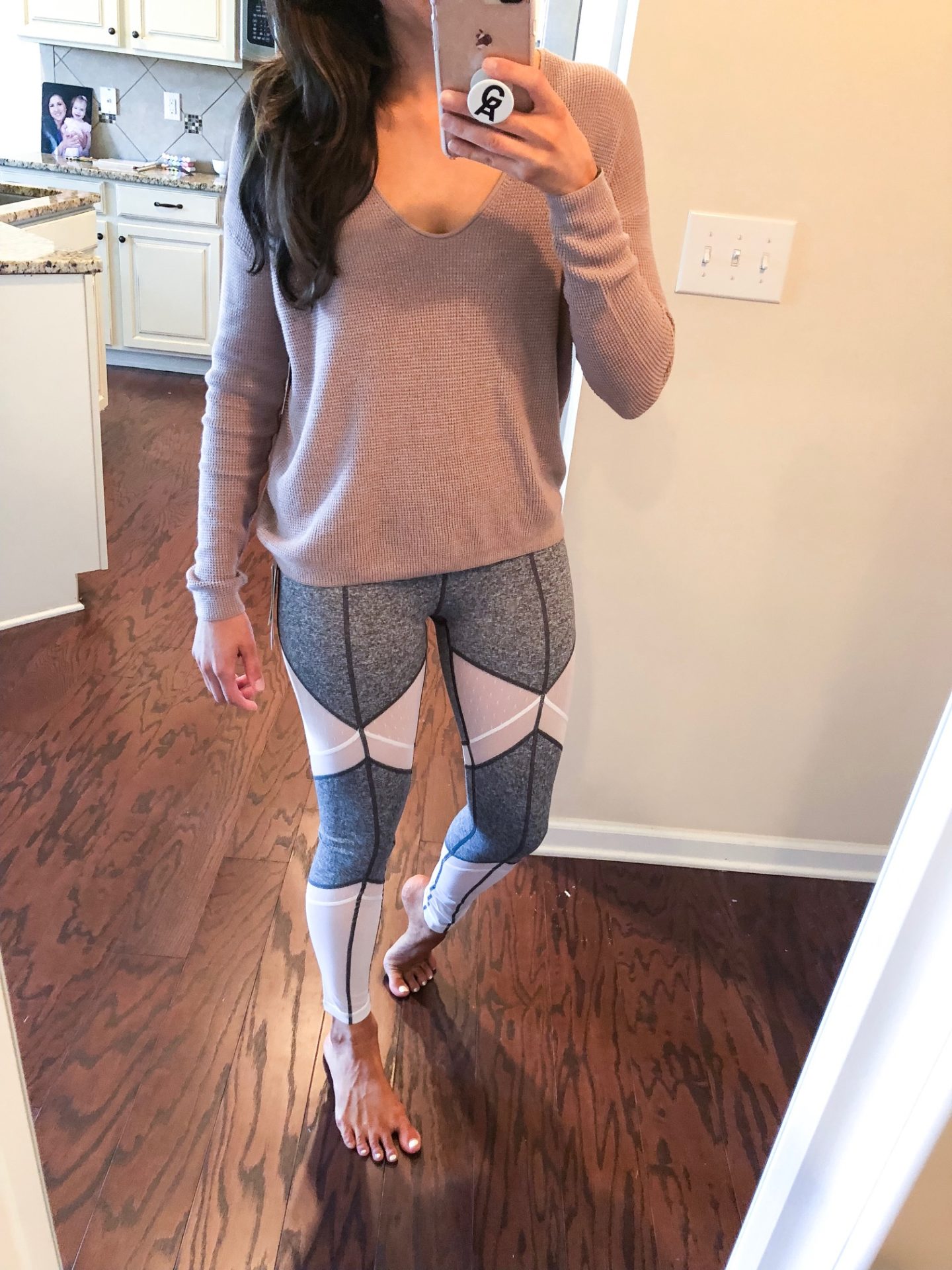 One of my favorite finds from the Nordstrom sale this year were the Zella leggings. Before this month, I always wore Alo leggings. As much as I still love the way they look, I almost only wear my new Zella pairs now because they're so much more comfortable.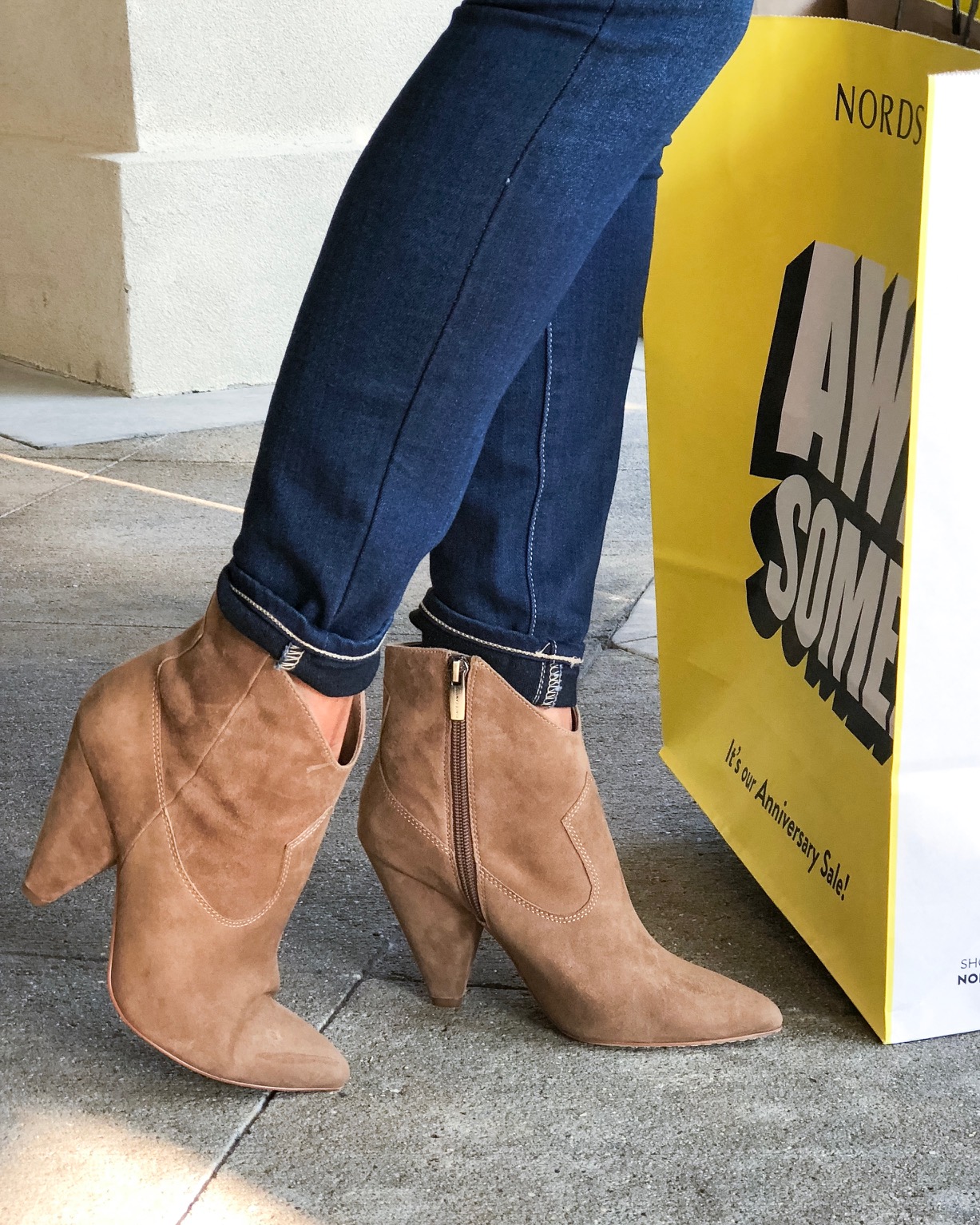 These booties were the item you bought most out of everything I shared from the sale. The other colors sold out, but this color is still stocked in all sizes.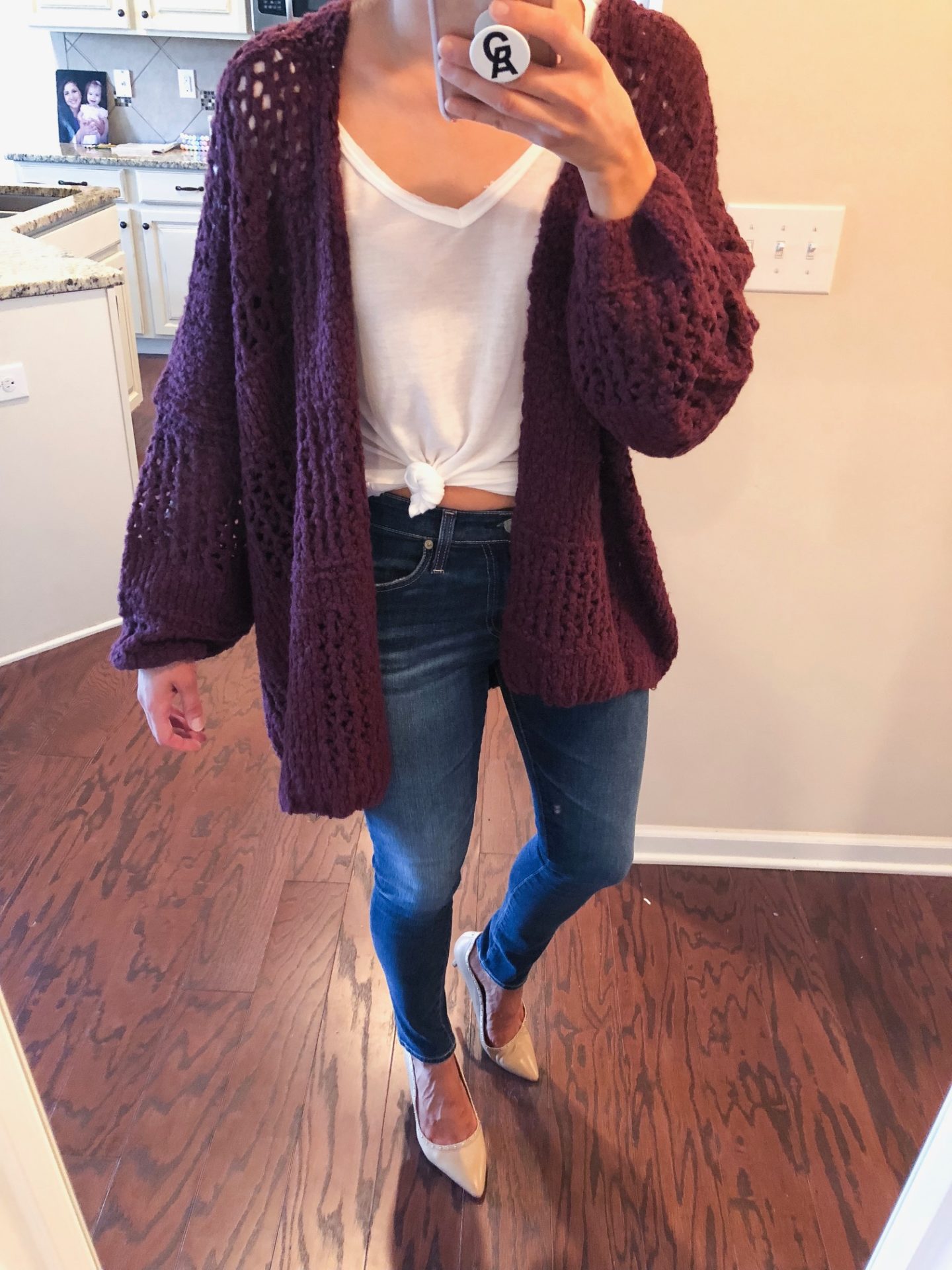 I got this cardigan in a dusty pink color last Fall and had to get it again when I saw it was part of the sale…it's so cozy and I love the open knit. I wanted to share this outfit too because, somehow everything is still stocked at the moment- tee, jeans and shoes too.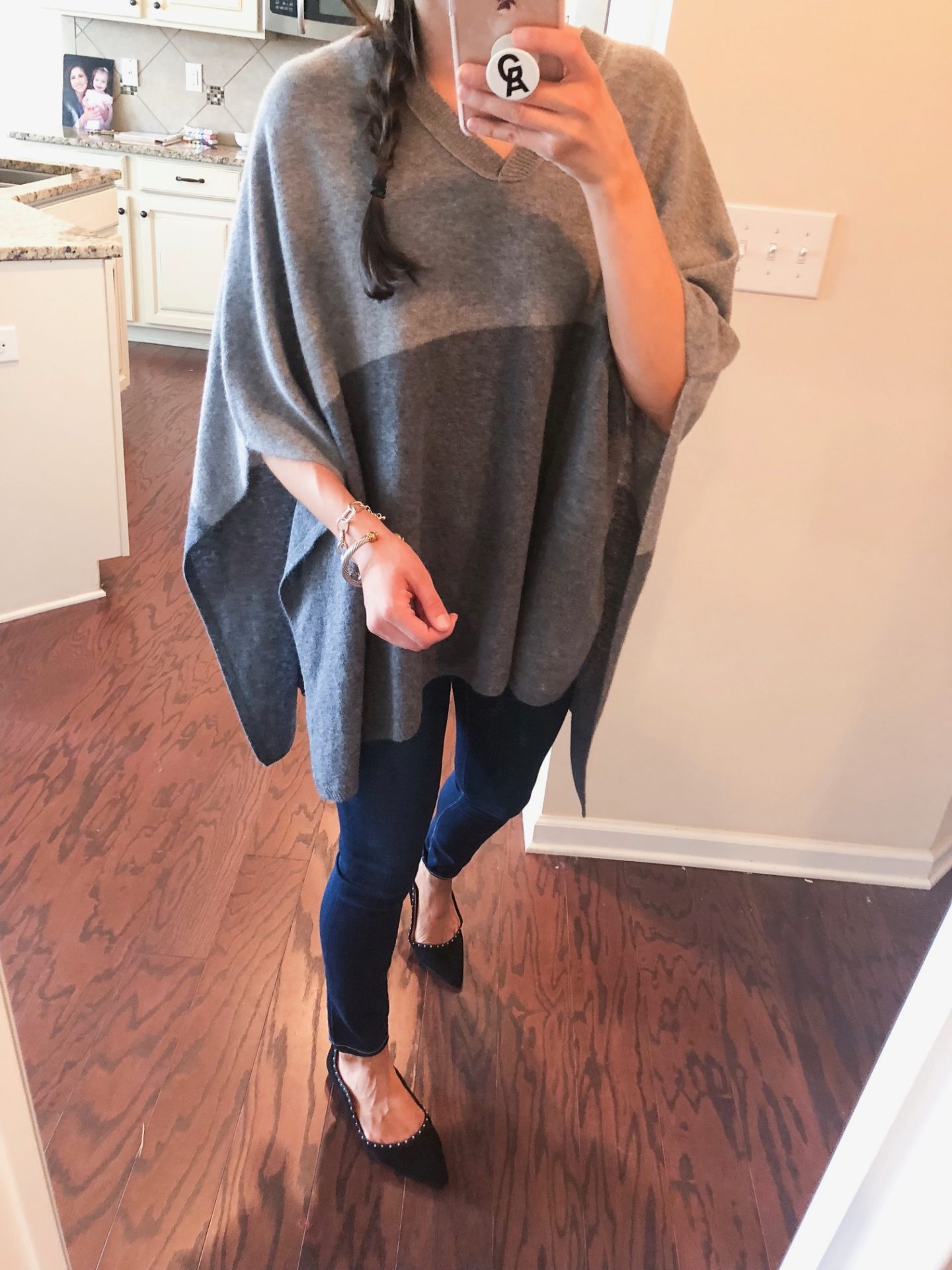 I love the colorblocking trend for Fall and how this cashmere poncho does it. It's a great price if you are wanting a geunine cashmere piece for Fall. The flats are also on sale and I know I'm going to be wearing them nonstop for Turkey Hill customer presentations this Fall.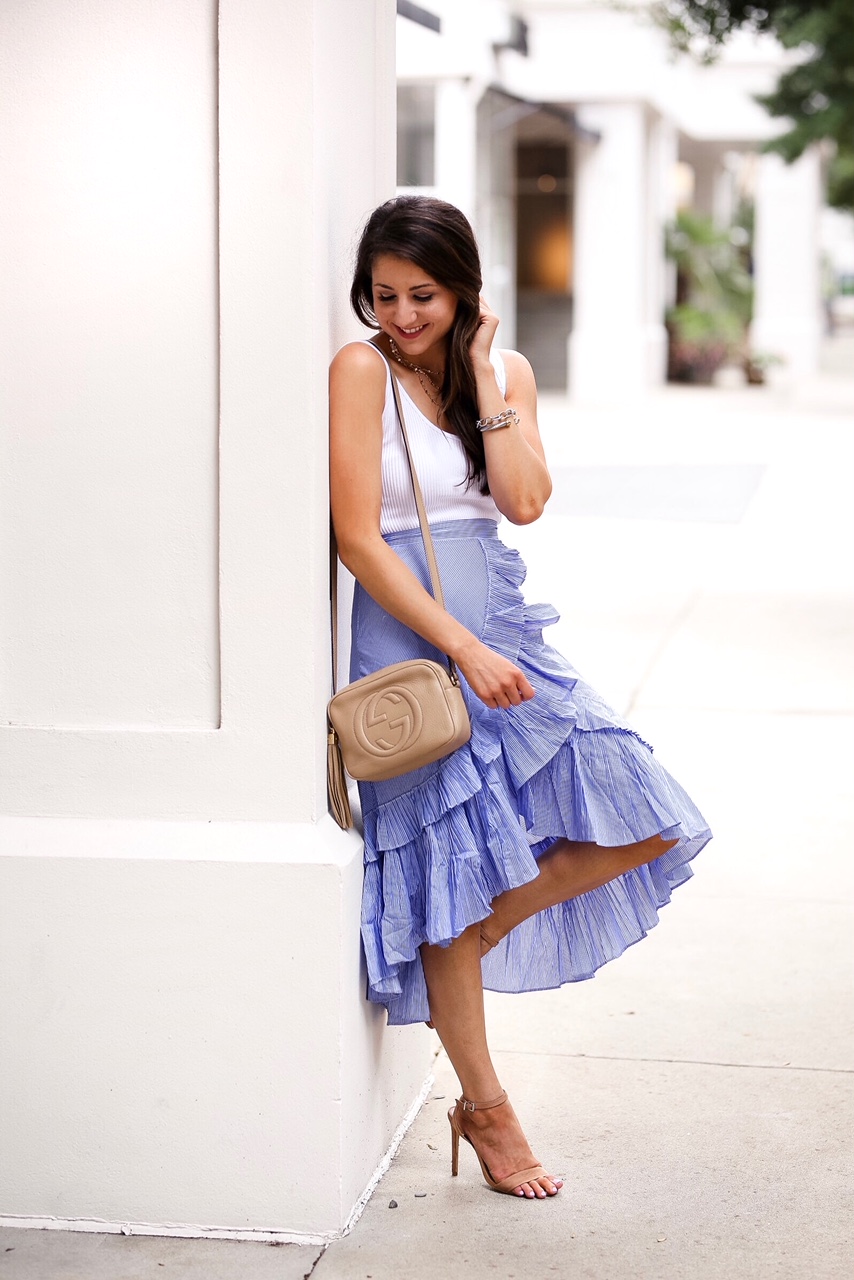 skirt // crop top // sandals // necklace (on sale) // Gucci Soho Disco bag // bracelets here and here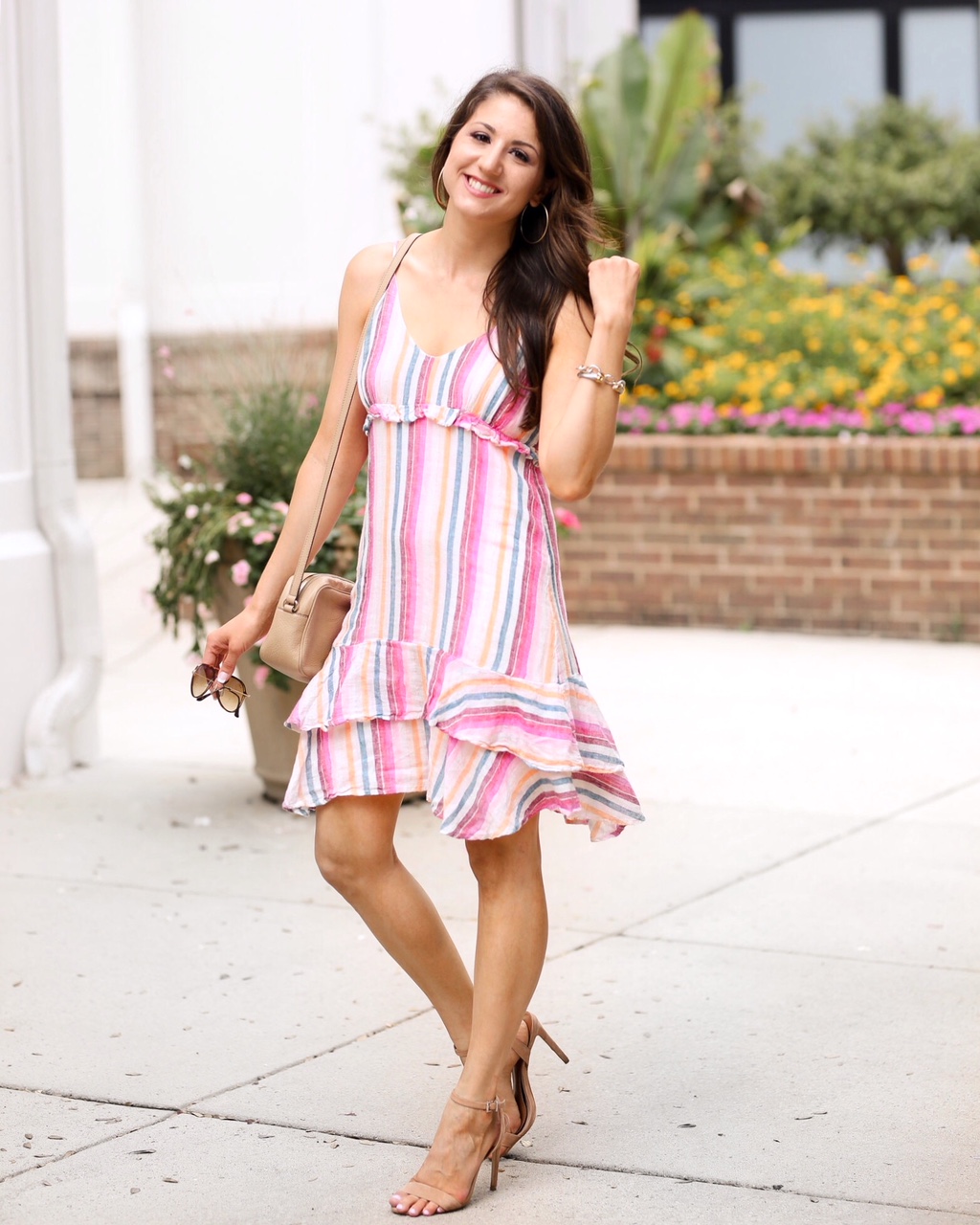 dress // sandals // sunglasses // Gucci Soho Disco bag // bracelets here and here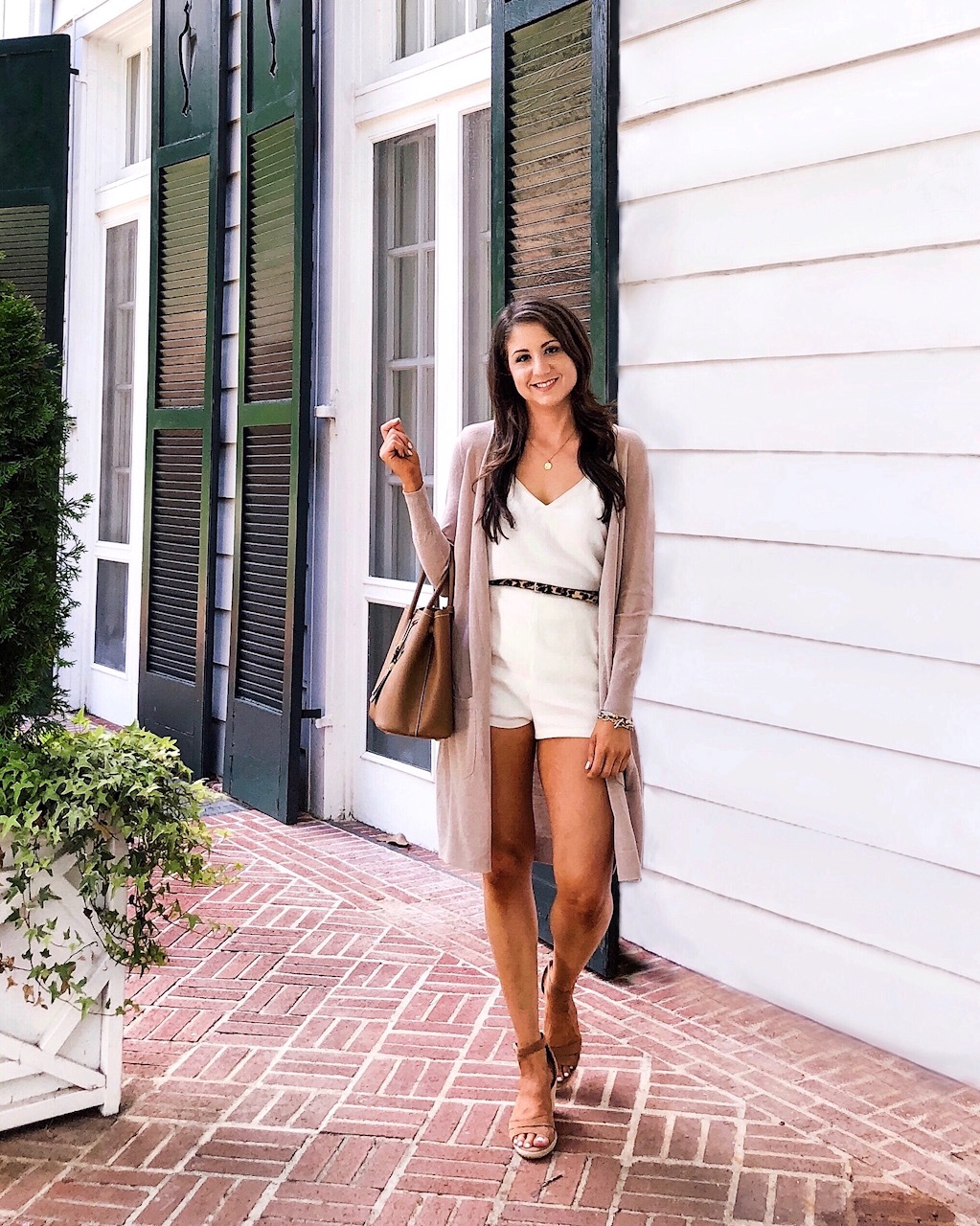 linen shorts // cami // linen blend cardigan (this one is a great lightweight one for Summer) // wedges // belt // bag- Prada Saffiano (similar here)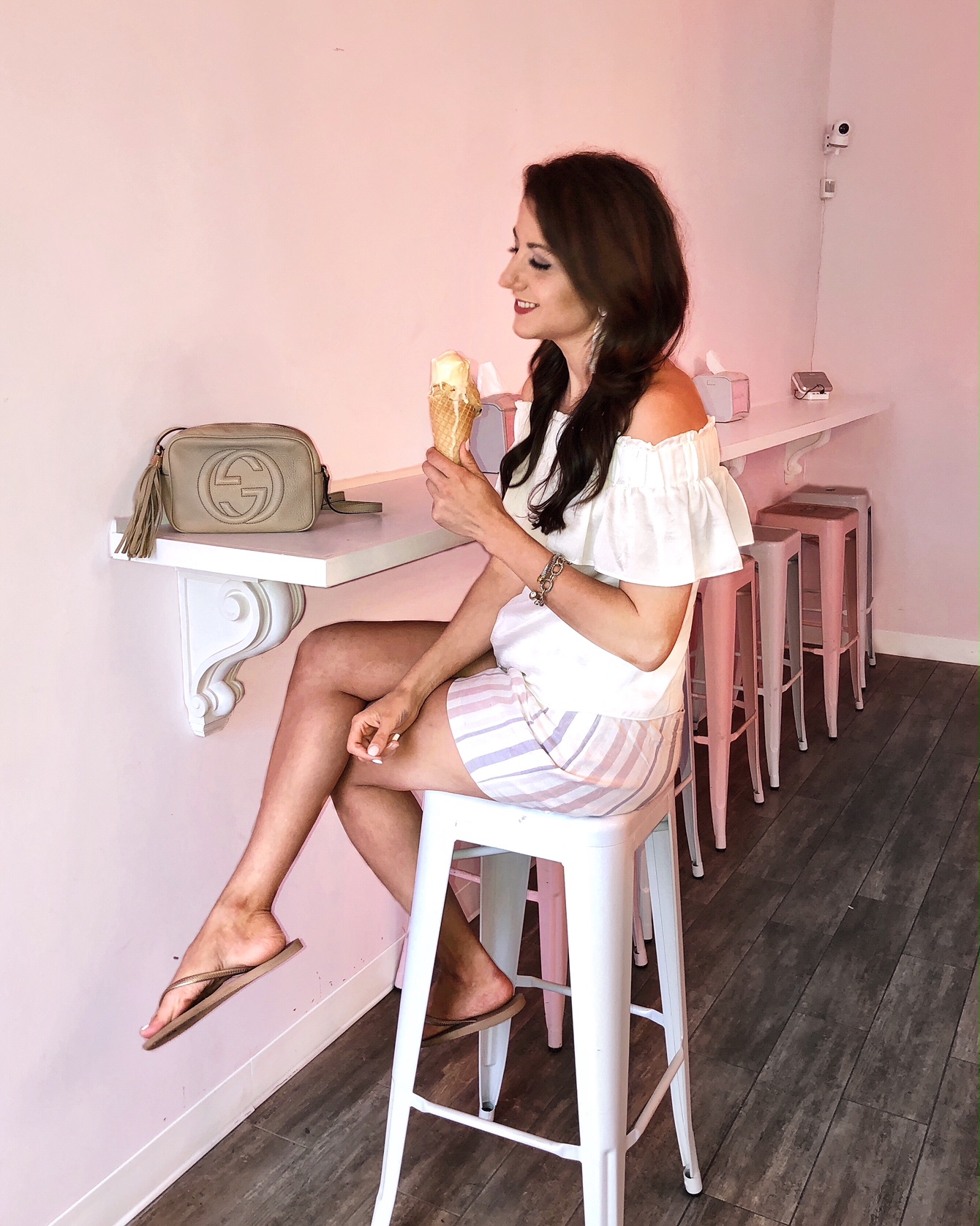 top // shorts // flip flops // earrings // Gucci Soho Disco bag // bracelets here and here
Hope you have a great weekend and can't wait to talk next week.
Love always,
Terra
Shop the Post