We got back from Oahu Saturday and I've had so many requests from you for an Oahu Travel Guide. Our adjustment back has been a bit crazy, but I guess anytime you have a great experience the jolt back feels that much harsher, right? 😉
We flew out to Hawaii for my brother Kevin's wedding and it ended up being one of the most memorable trips of my life.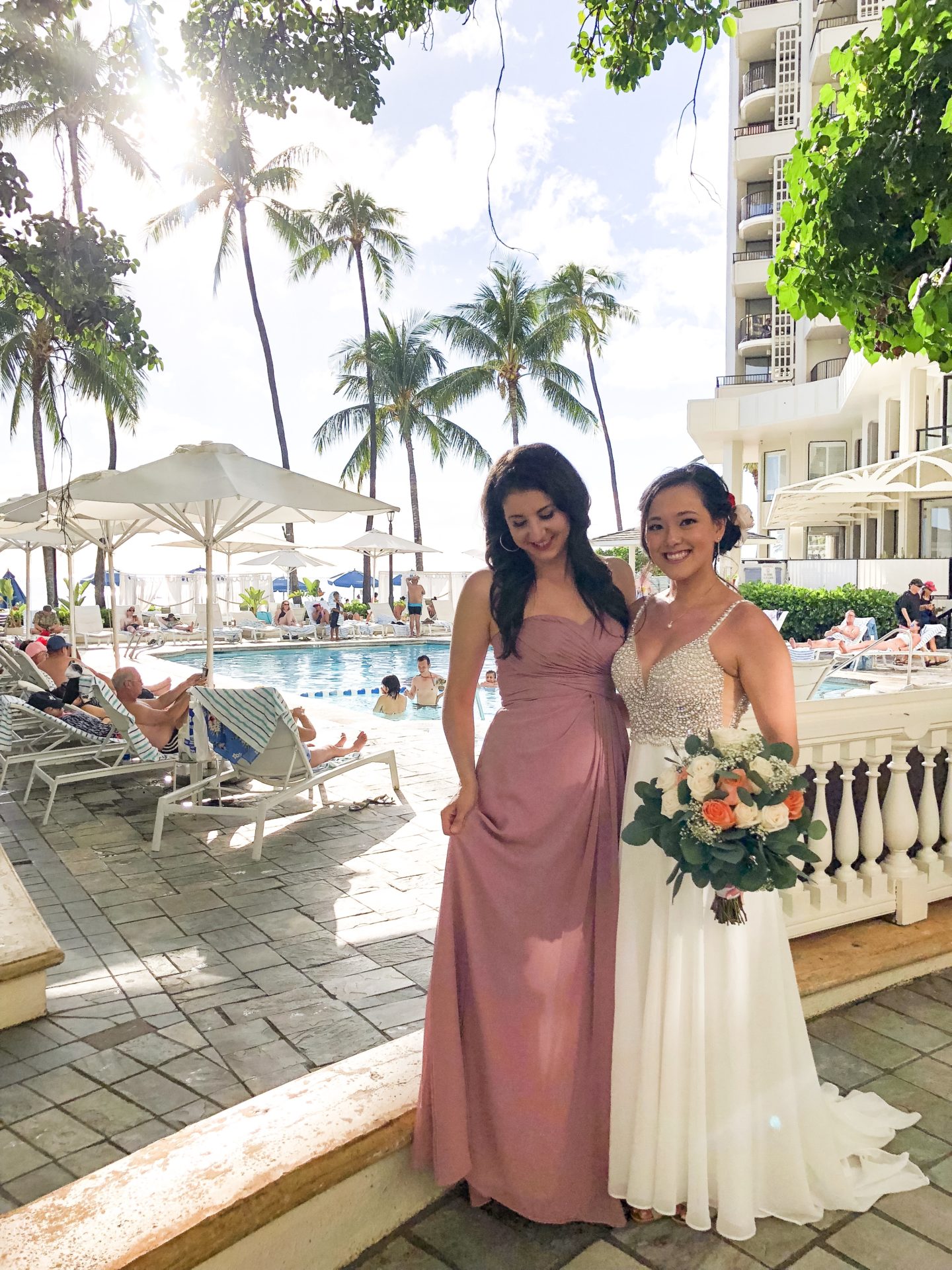 This photo was taken right after their reception at the Moana Surfrider. Kay made a beautiful bride, didn't she? I really loved this dress we received from Azazie for their special day.
I'm deeply thankful for last week . Guys, it was one of the best of my LIFE! I got to see my little brother marry his love to the backdrop of Waimanalo Bay, reconnected with someone who holds a special place in my heart and relived old memories while making new ones with Juliana. But I the biggest reason last week was so memorable was because I was finally, FINALLY able to slow down and live in the moment. Living in the moment is something I struggle with, and somehow the time there has helped me with it since.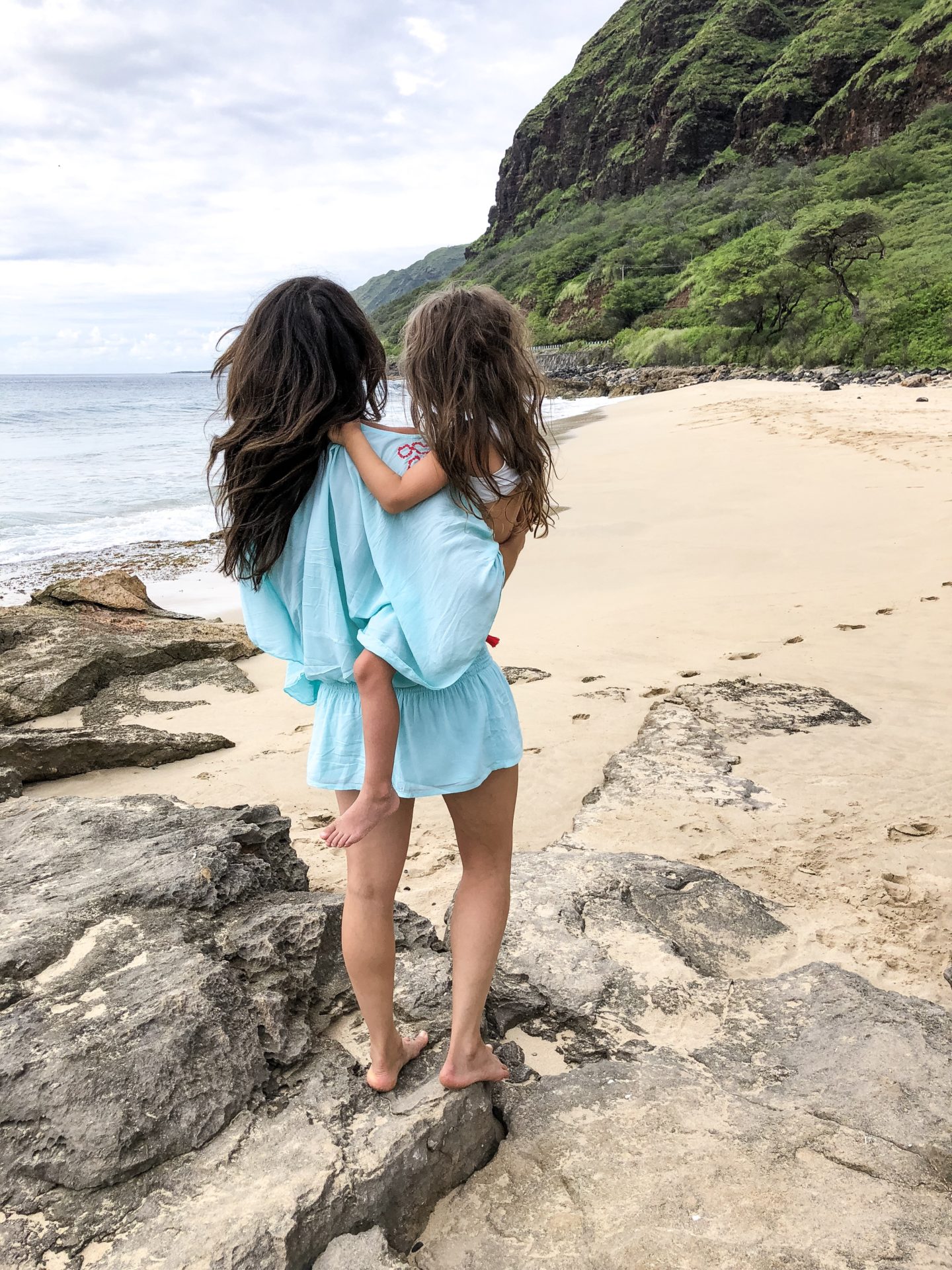 I lived on Oahu from 2011 to 2013, so planning the trip back was the easy part. If you caught my Oahu highlights on Instagram, you know I was going through challenging personal times when I lived there. Beyond coming back to a visual paradise, the trip helped me reflect on who I was then and the journey to who I've become today.
I'm going to break down my favorite things by category. You wanted me to talk about hikes, food, and kid friendly activities so here goes-
Where to Eat on Oahu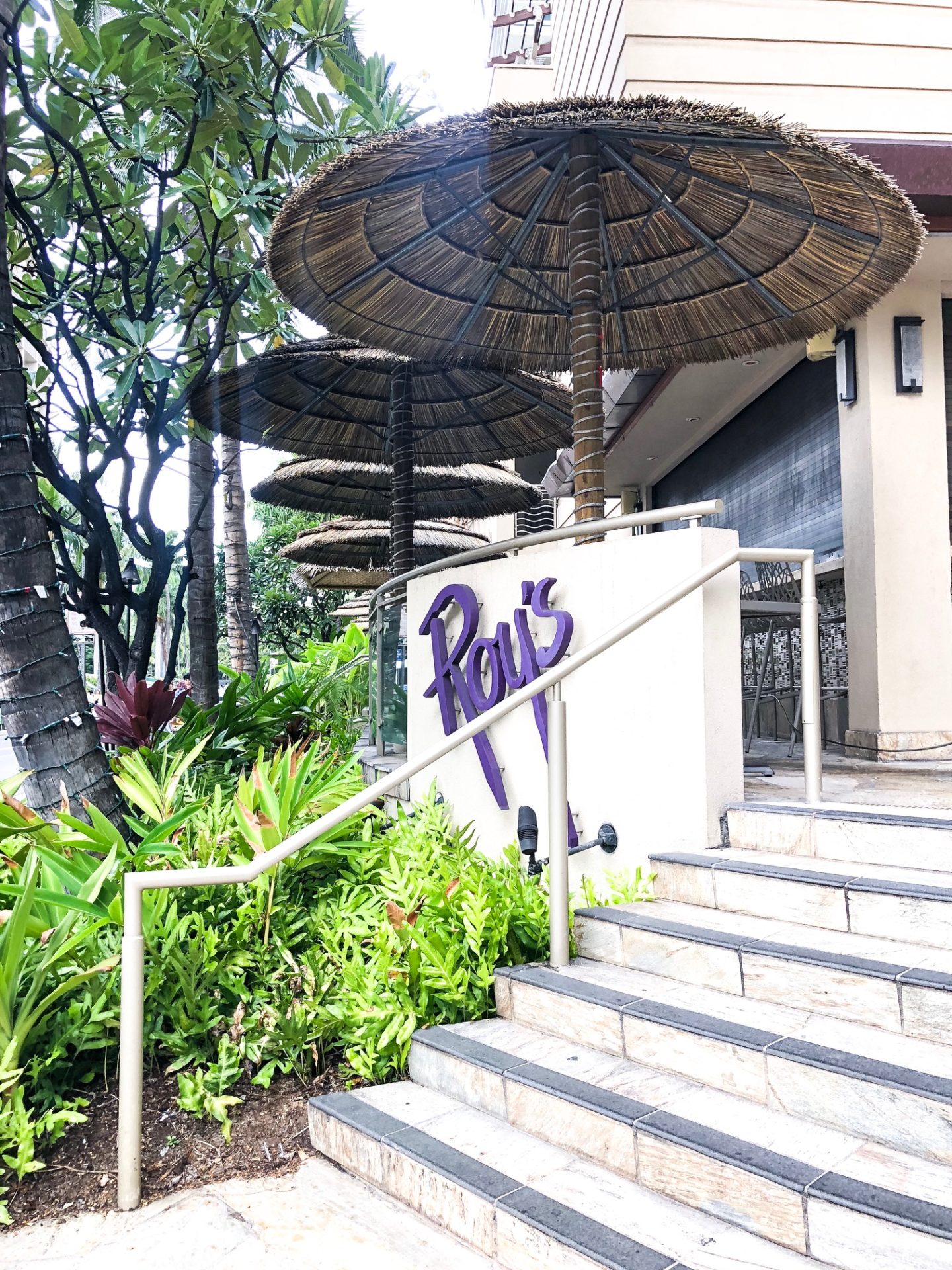 Options are endless because of Honolulu, but to me where Oahu excels is with sushi and Hawaiian fusion.
Kid Friendly Activities on Oahu
I was so happy one of you reached out for kid friendly ideas because I was googling that myself when I was there! That never crossed my mind when I lived there because I didn't have Juliana with me yet (at least not on the outside!) Here are my favorites:
Kualoa Ranch. The ranch is located just north of Kaneohe, on the Windward side of Oahu (a 40 minute drive from Waikiki Beach). Cattle and horses are rasied there and as it turned out, this later became the backfrop for Jurassic Park. Kualoa offers bus tours of the ranch, but you can look around the open areas for free and pet the horses below the mountains.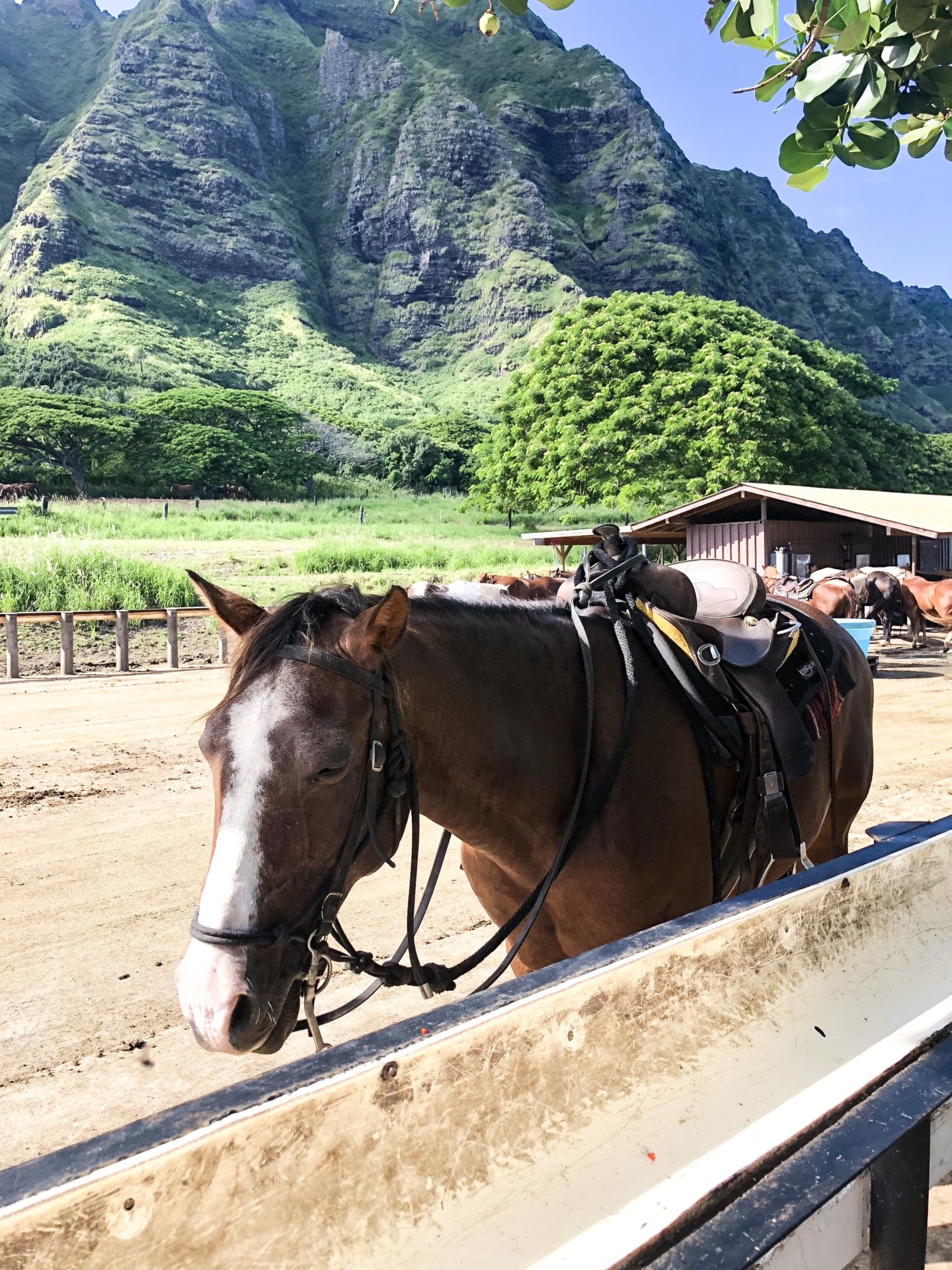 Easier hikes. This trip we hiked Manoa Falls with my brother and sister-in-law. It's a relatively short hike (1.6 miles) and Juliana did really well, though my brother Jesse and I took turns carrying her in certain places! Depending on your comfort level, you could easily hike this one with a babe in a front pack. If you do bring little ones, be very careful of the right side drop off in certain areas as you go up. We had to hold Juliana's hand a lot of the hike for that reason. The hike culminates in a pretty waterfall basin, perfect for cooling off before the trip back down. It's just a few minutes' drive from Honolulu.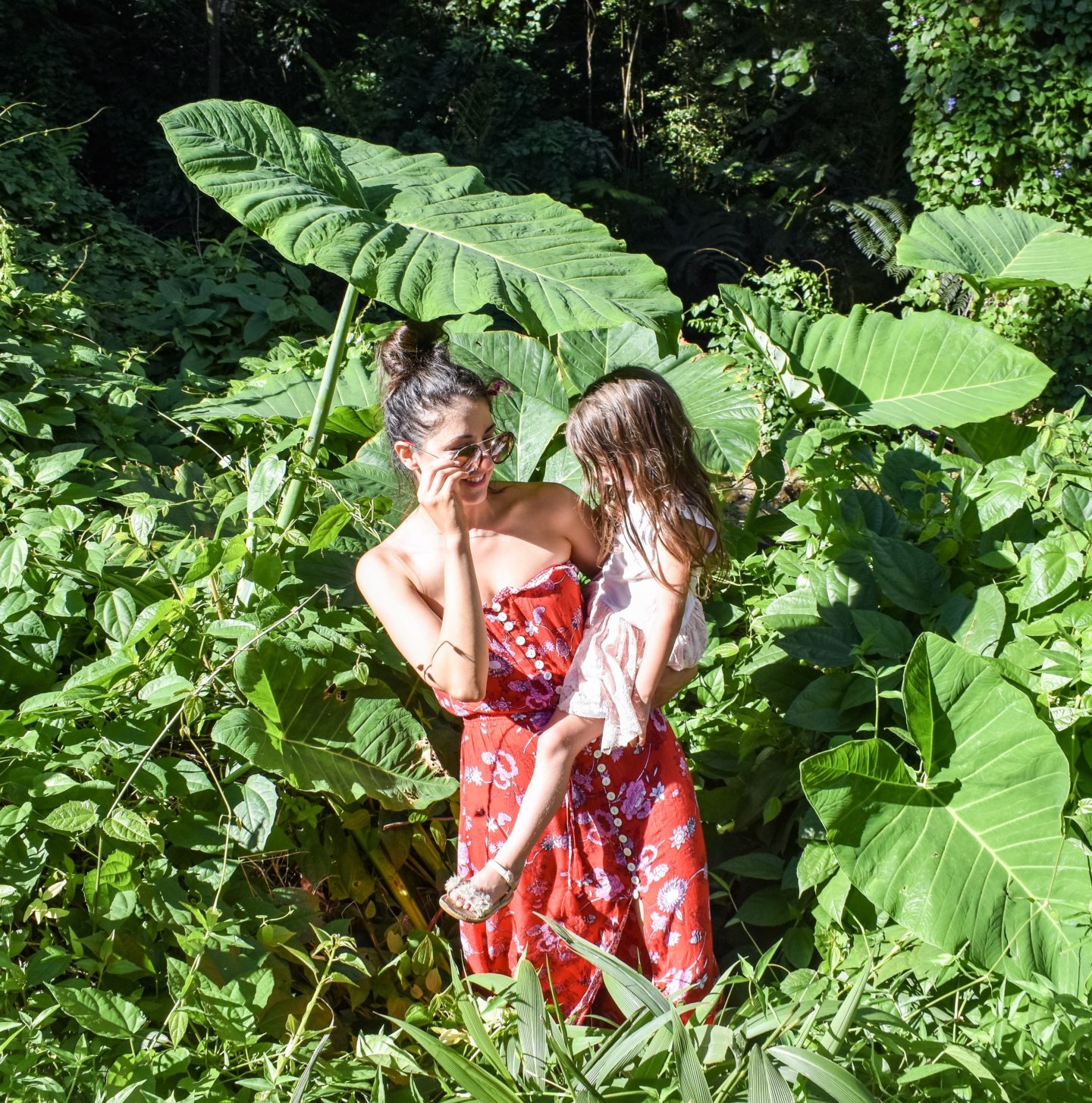 We didn't pack hiking clothes this trip, so we went like this! Shop my dress here and sunglasses here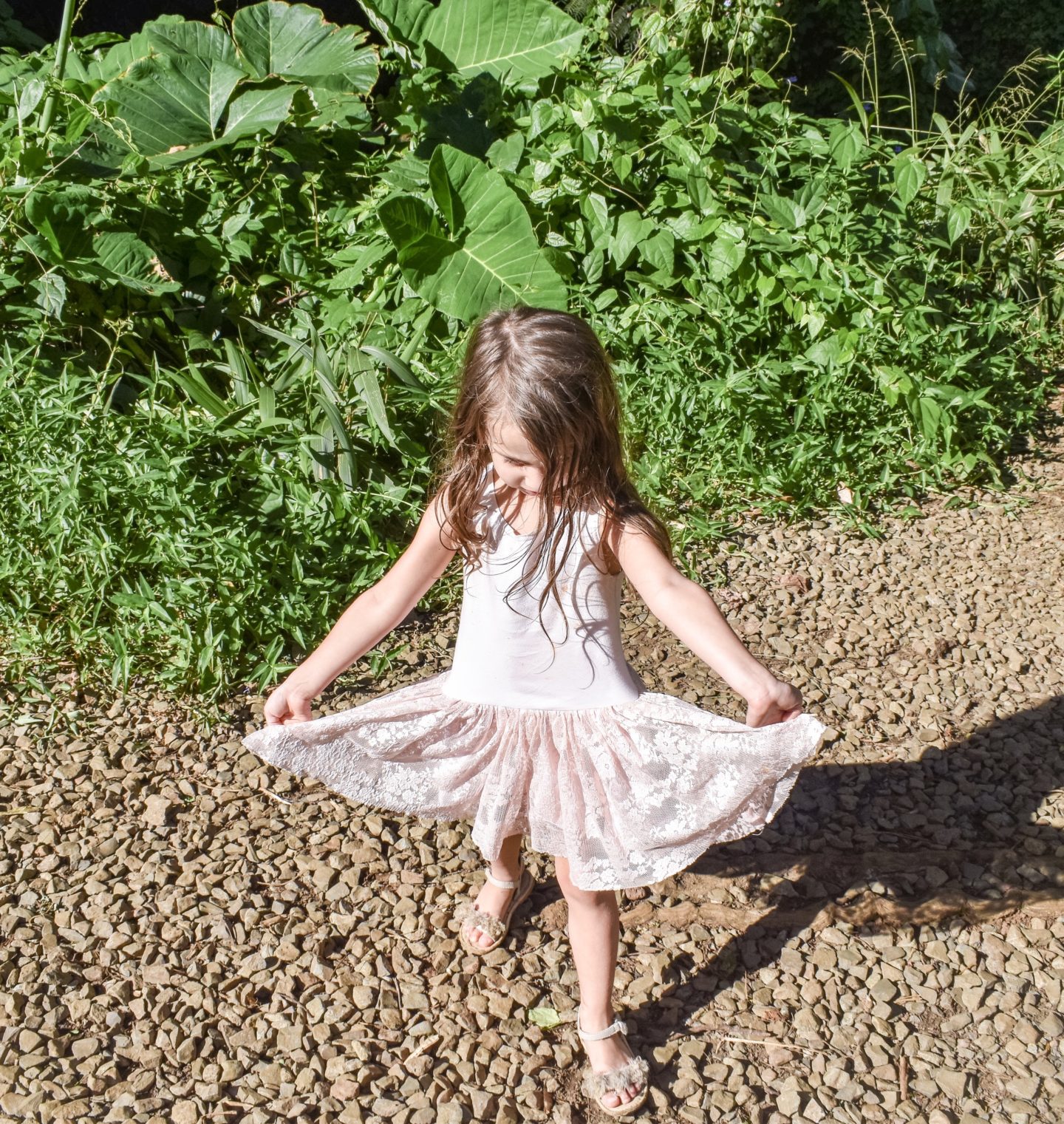 Juliana curtseying after the hike…forever the little lady <3
Lanikai Pillbox. This is my personal all time, heart-melting favorite hike on Oahu. It's a fairly easy one too, which makes it doable with little ones. What I love about Pillbox is that you don't have to go that far to get amazing views of Lanikai Beach. You can basically go as long as you want and turn back when you're ready.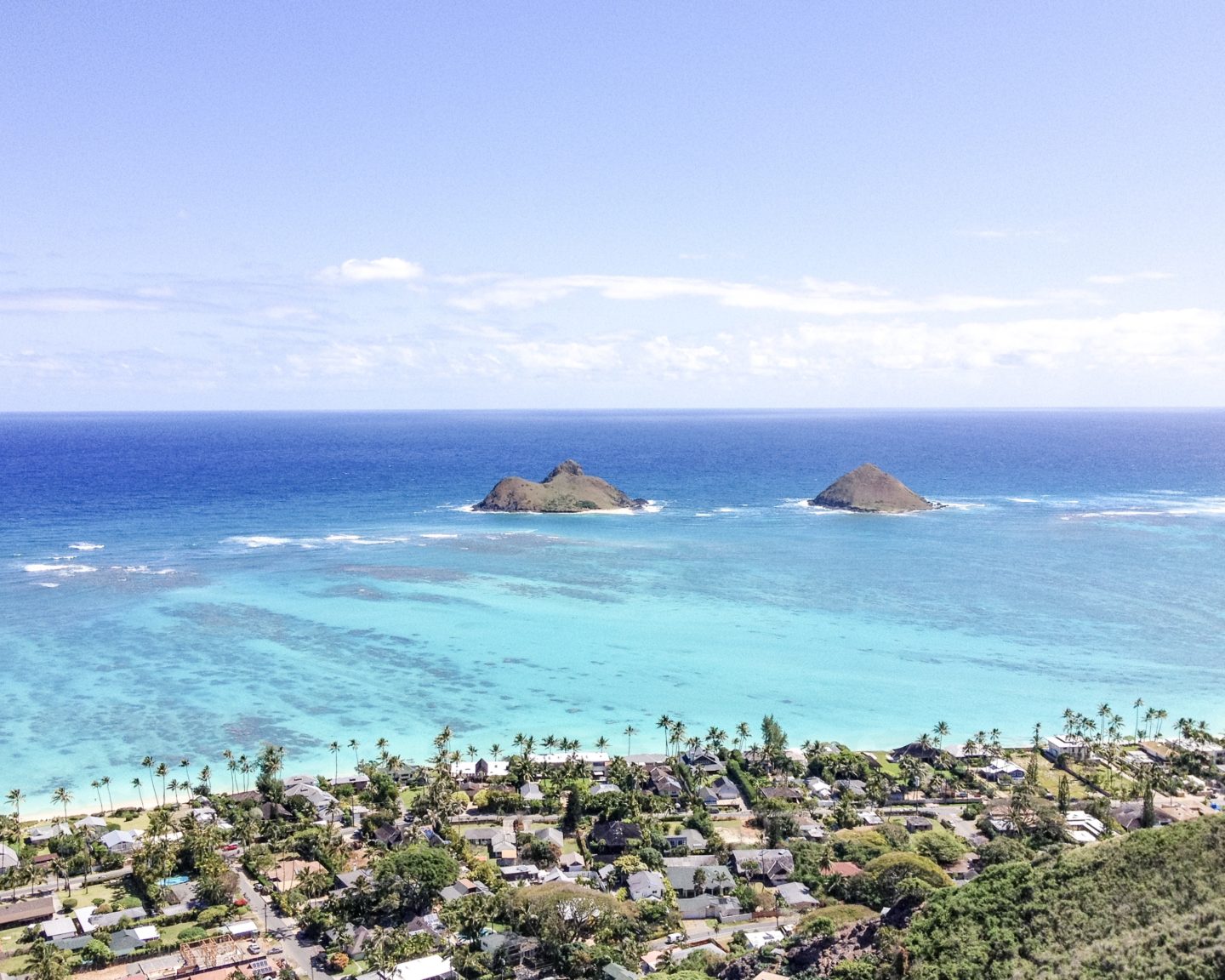 Disney's Aulani. If you're a Disney lover and willing to spend the Disney Dollars, Aulani at Ko Olina is a great option. It's is a 40 minute drive west of Honolulu and the perfect quiet alternative to busy Waikiki beach. Aulani opened its doors in 2012 and I went with a friend one weekend just to see it. Aulani offers crowd favorites like a character breakfast (Moana is a regular) and a long, lazy river that blends seemlessly with the crystal blue cove just behind it: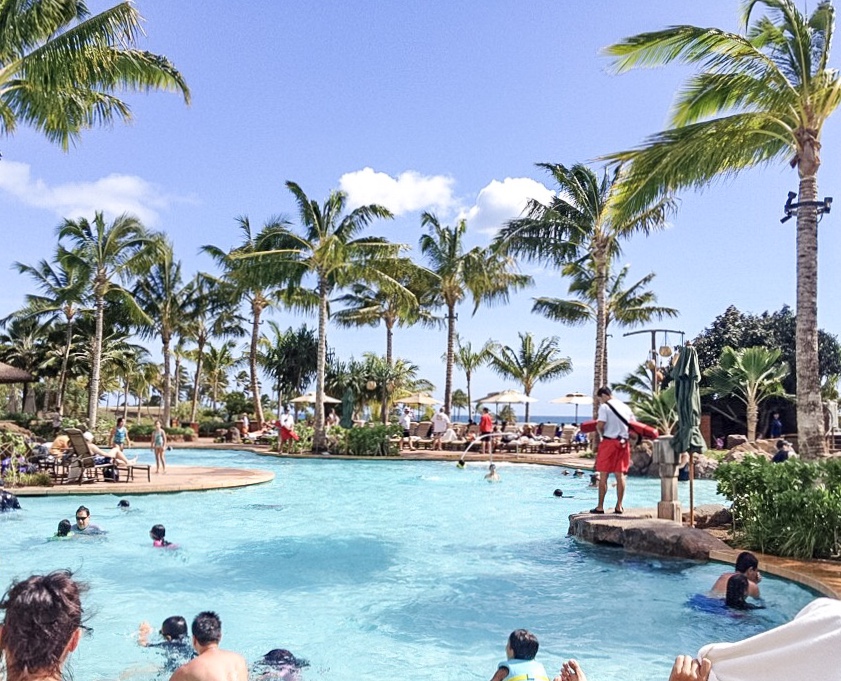 Best Oahu Beaches
When it comes to beaches on Oahu, it's hard to go wrong. You can honestly pull up Google maps, zoom in, pick a beach and find yourself surrounded by unearthly beauty. I could go on and on, but here I'm narrowing it down to my top 7 or so Oahu beaches. 🙂
Lanikai Beach (not far from the Pillbox hike). I think the Mokulua islands in the background are what make it postcard perfect. Kailua Beach is another long, blue-green stretch of water next door to Lanikai and worth checking out if you have the time for both.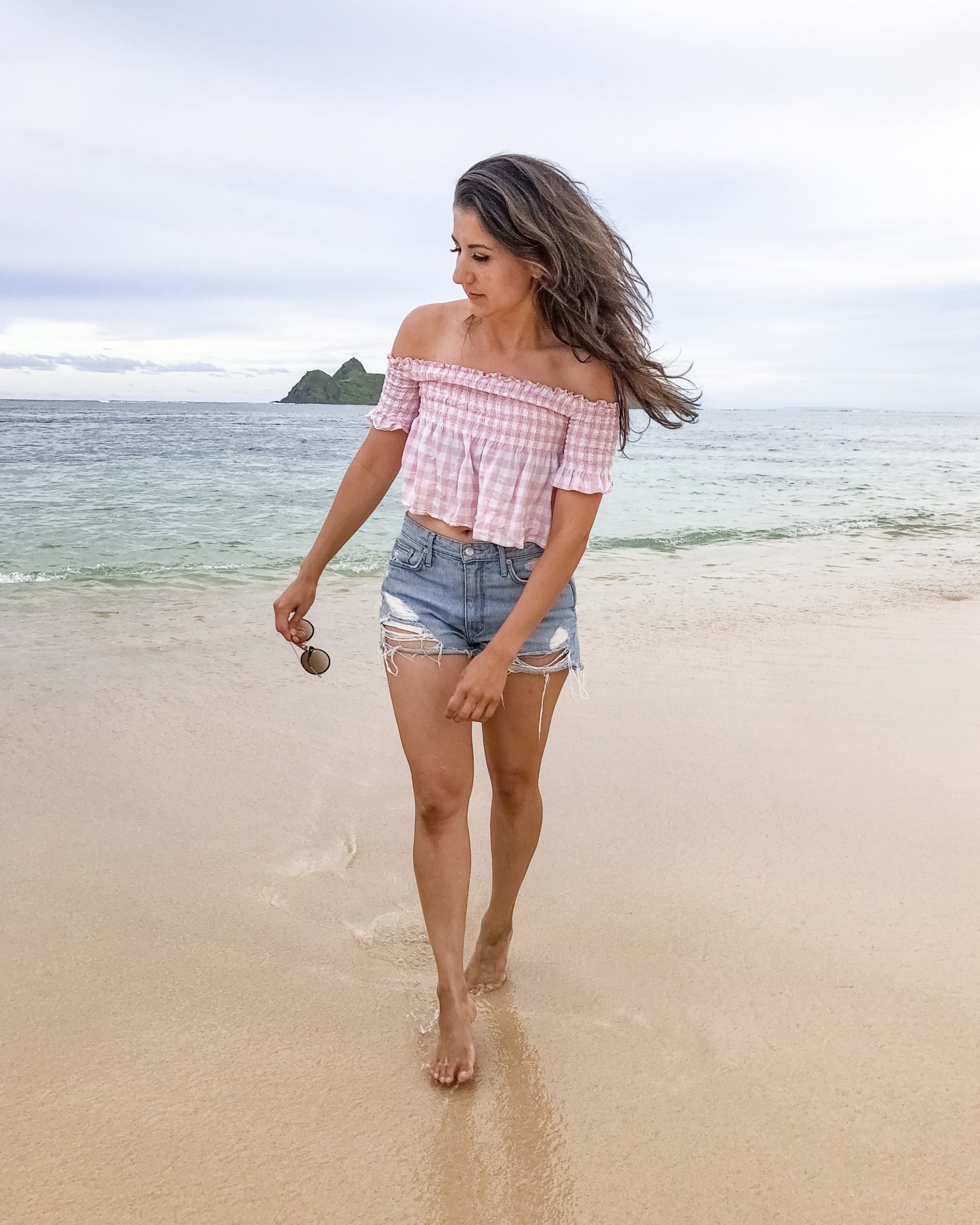 top here; shorts here; sunglasses here
Makua Beach Park/Pray for Sex. Called Makua Beach on the map, locals refer to it as 'Pray for Sex' after this idiom was spray painted on a rock in the water. There's something about the sunset on this beach and the way it throws light on the beach's landmark rocks. In general, the west side beaches aren't very populated and the sand is incredibly soft. The drive back to Honolulu reminds me a little of Highway 1 in California, only prettier. If you go, hit Makaha Beach on the way back to town. The waves are choppier and it's a great place to watch the surfers in the Winter months.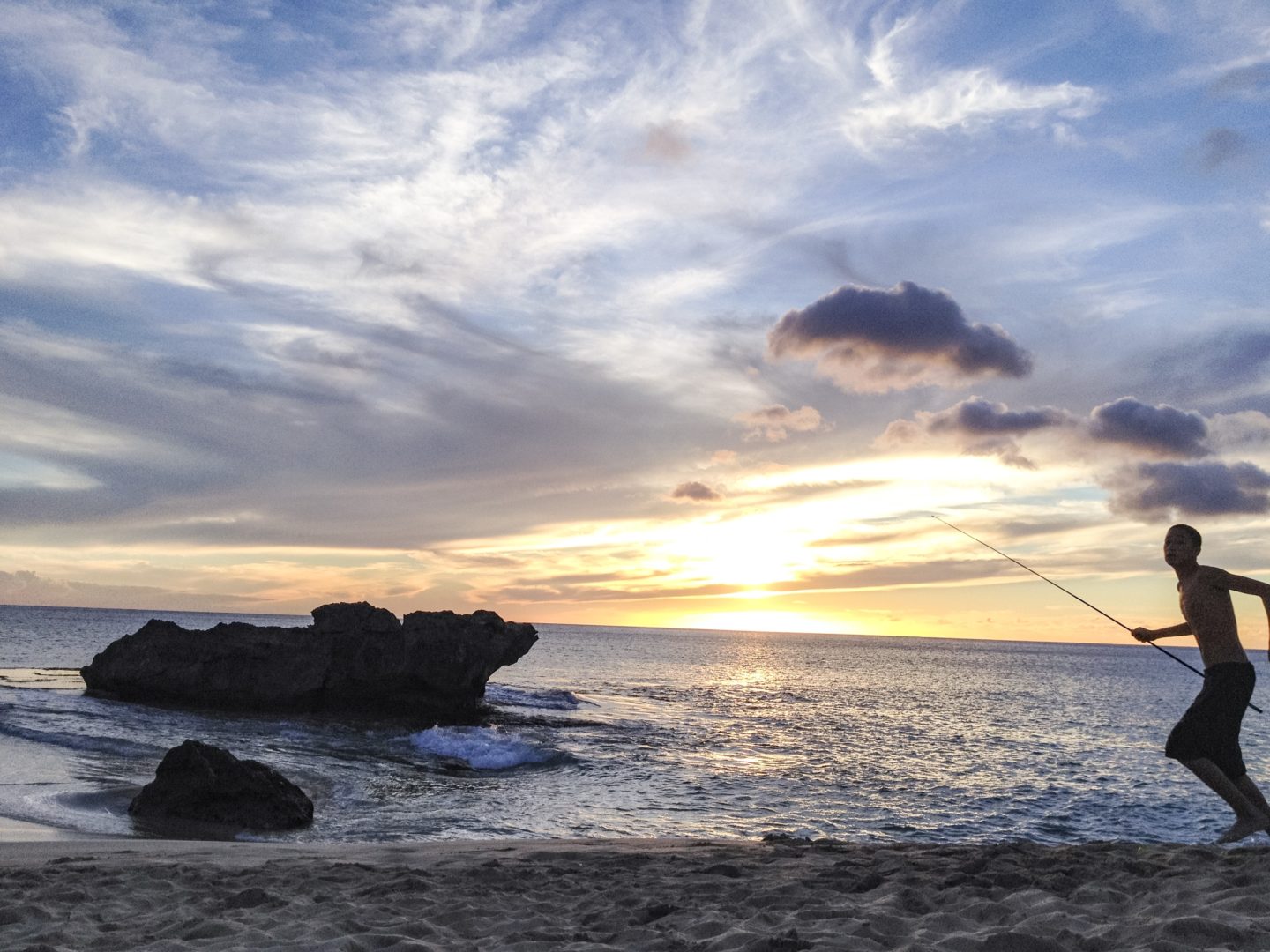 (old photo of Pray for Sex Beach from 2012)
Kaaawa Beach Park. This beach is another hidden gem that probably won't show up on Google searches but to me is one of the most incredible. If you're like me, the backdrop of the beach against the Koolau Mountains to your right and the horizon to your left are views you won't get out of your head for weeks.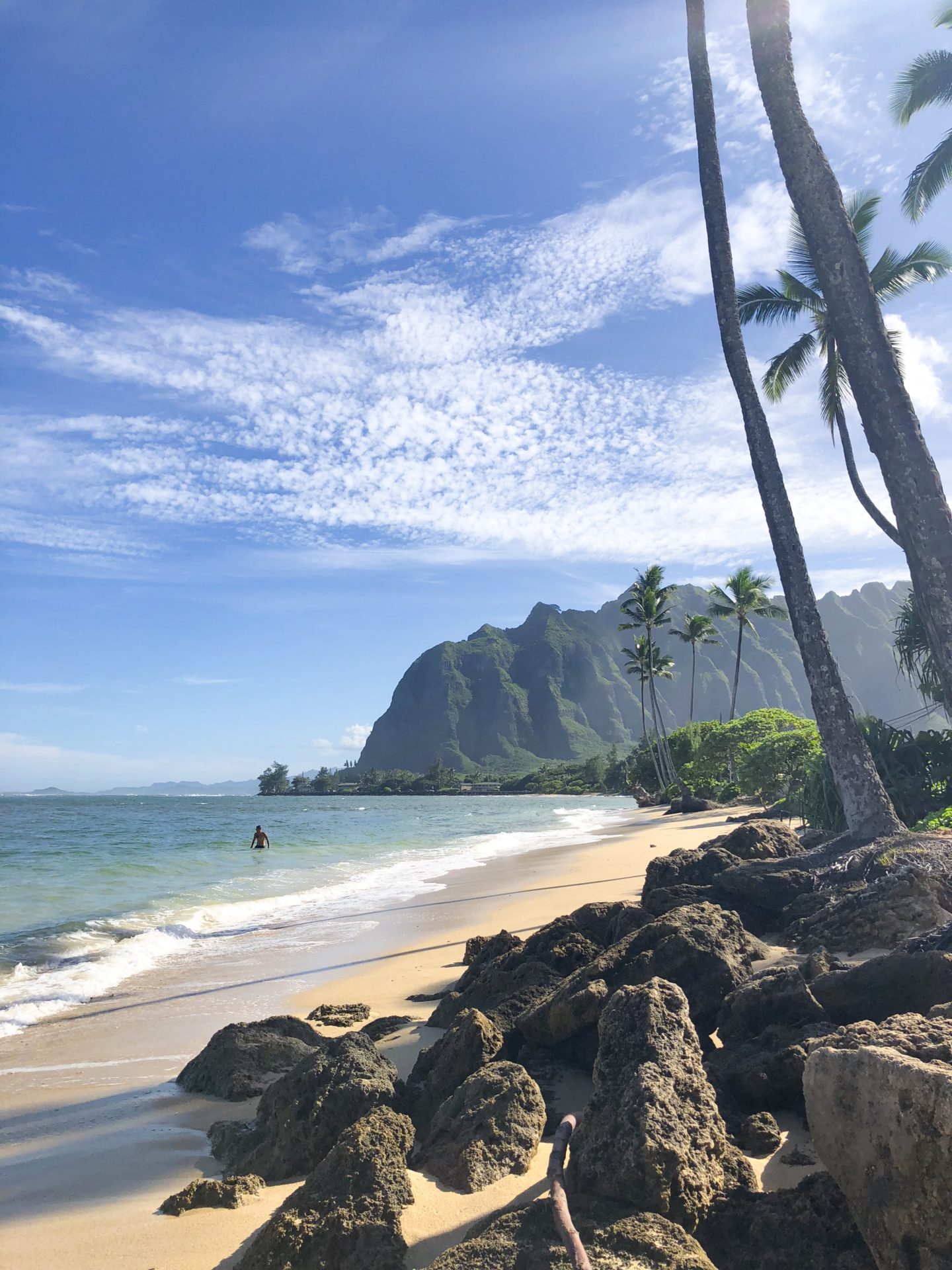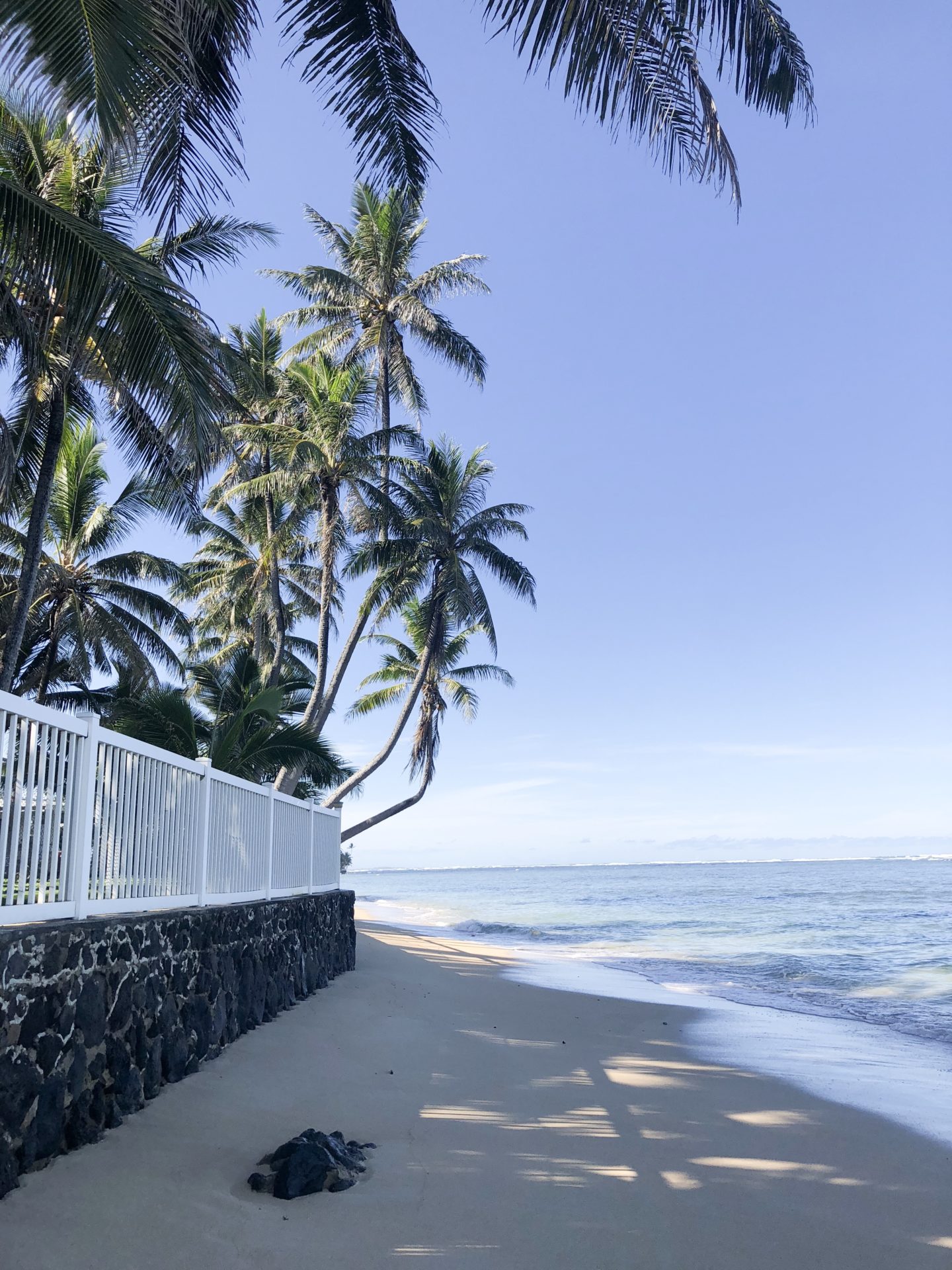 Waikiki Beach. Yes, this is the world-famous beach that 95% of Oahu tourists stay on (with all the shopping and restaurants, it's to Oahu what Times Square is to NYC or the Strip is to Las Vegas). Honolulu's Waikiki Beach is touristy for a reason though- the water is a beautiful and the waves never get choppy (Honolulu means 'sheltered cove' in Hawaiian). No matter where you stay on Oahu, I recommend at least a day on Waikiki Beach. A nearby beach with a similar view but a more local feel is
Ala Moana Beach Park. This was my beach when I lived there, since I lived in the neighborhood just behind it called Kaka'ako) I actually think the views of Waikiki/Diamond Head are better from Ala Moana than Waikiki because of how the landscape winds.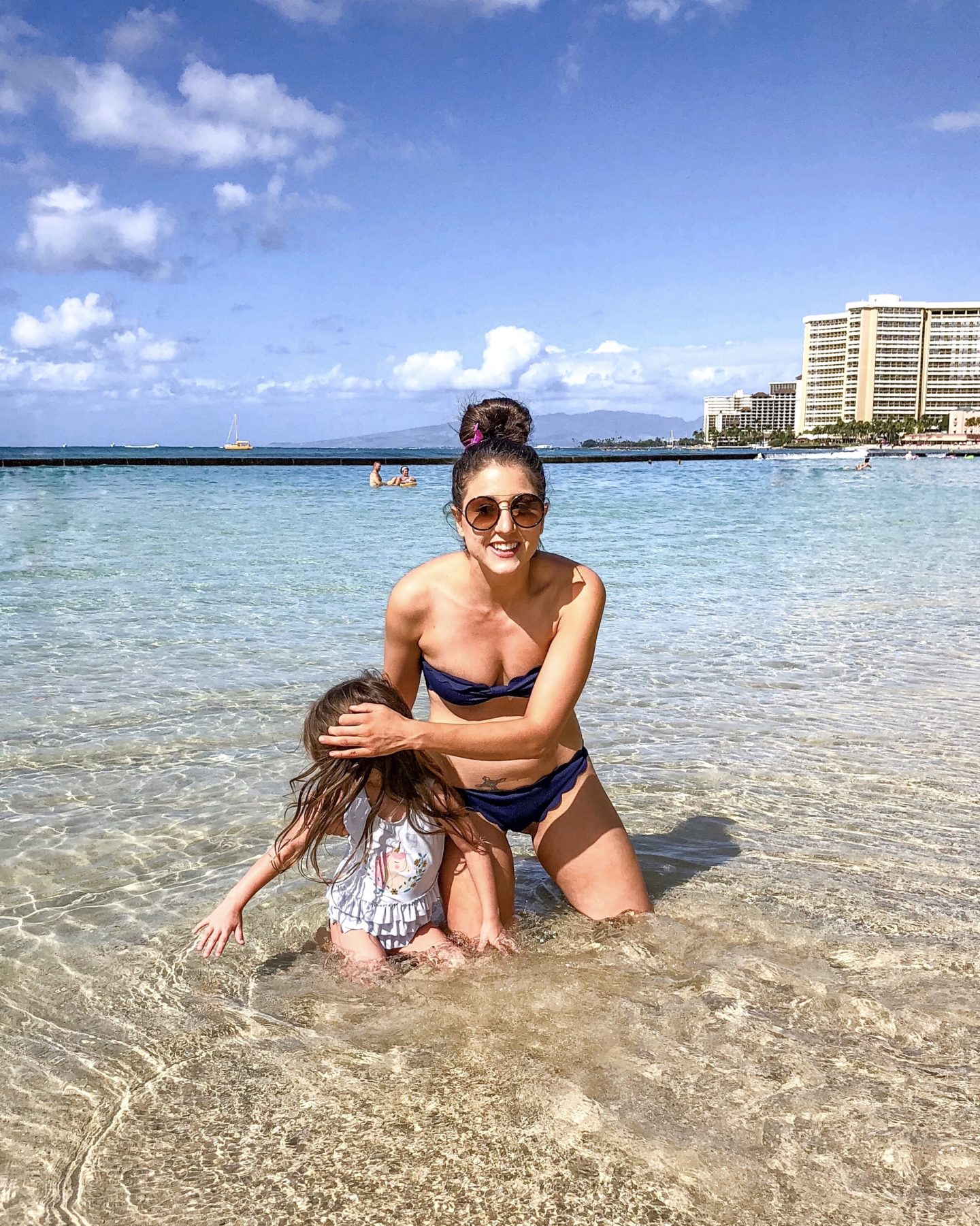 My suit on sale here and here, sunglasses here, Juliana's suit here
Best Hiking Trails on Oahu
I mentioned Manoa Falls and Lanikai Pillbox as kid friendly hikes. My two other favorites involve lots of steps- but I promise the views are worth it!
Diamond Head. Just outside Waikiki, Diamond Head is easy to access if you're staying in the area. Much of the hike is steps but it doesn't take that long to hike Diamond Head since the peak is just 761 feet in elevation. The top boasts postcard-worthy views of Oahu, from sweeping views of Honolulu to the Waianae mountain range: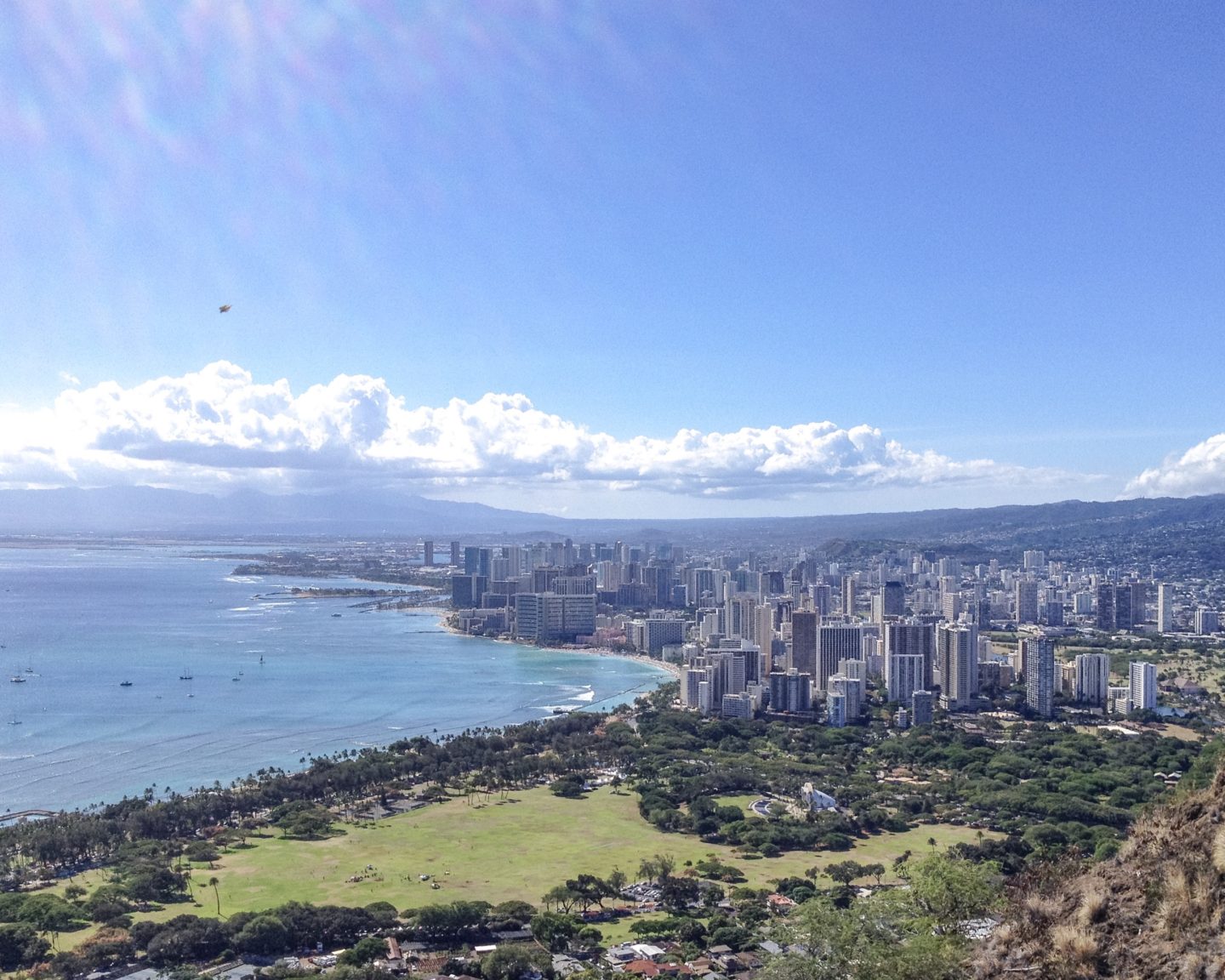 Koko Head. This hike is a bit longer and practially ALL steps, but the views at the top are unearthly. Koko Head is a lot higher in elevation than surrounding mountains, so the view you get looking down just can't be beat.
What to Do on Oahu: Other Activities
Here are a few other activities I love and recommend-
Snorkel Hanauma Bay. This is hands down the best spot to snorkel on Oahu (in my opinion)! While there are other great options, they typically involve paying for a boat tour. At Haunama, there's a nominal $7.50 fee to enter and that's it. Once in, you can snorkel or just lay out if that's your jam. Try to hit Hanauma after a few days without rain, as the water will be clearest. The coral is stunning and the fish are diverse and colorful. If you plan to snorkel more than once on your trip, I recommend getting cheap gear at the Walmart or Target in Honolulu. If you're just going once, you can rent snorkeling gear at Hanauma Bay.
Visit Shark's Cove and Lanikea Beach. Contrary to the name, Shark's Cove doesn't actually have sharks from what I've seen and heard. It's a beautiful cove on the North Shore and the way the waves crash against the rocks is what makes it so picturesque. You can snorkel there too and see fish, but it doesn't have any of the coral Hanuama Bay has to offer. Just south of Shark's Cove is Lanikea Beach, where turtles come out onto the sand to rest. Ropes are placed around the turtles so you won't touch them (human touch can cause them to grow tumors) but they are a sight to see. All the turtles have names and ages and you can learn a little bit about them from the signs posted.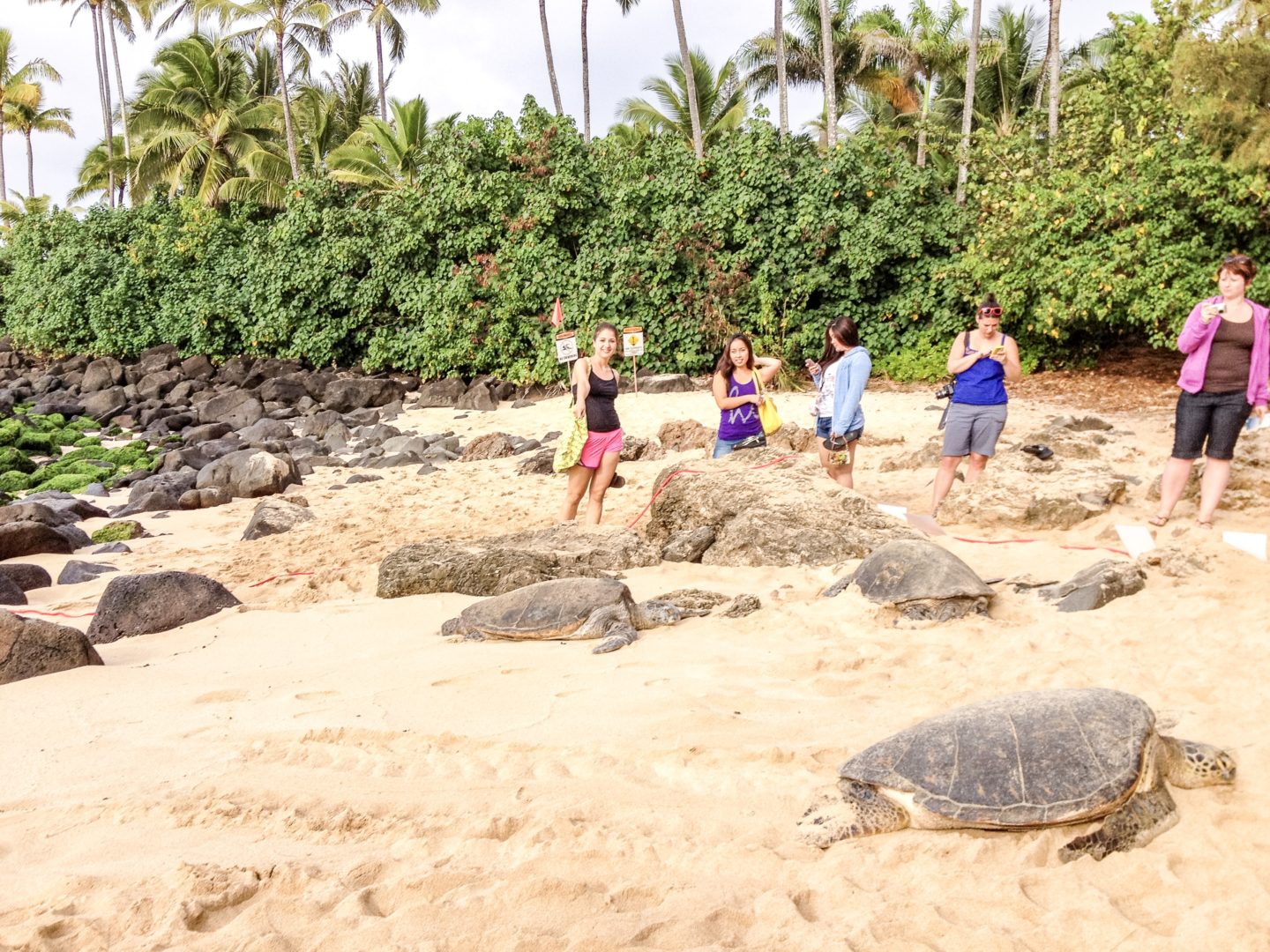 Do an aerial tour of the island by helicopter. Yikes, this one is pricey but I highly recommend. It's one of the BEST ways to see the island! I think the coolest thing was seeing how the topography of the island shifts depending on where you are. The one I did was Oahu Helicopter Tours and I recommend them.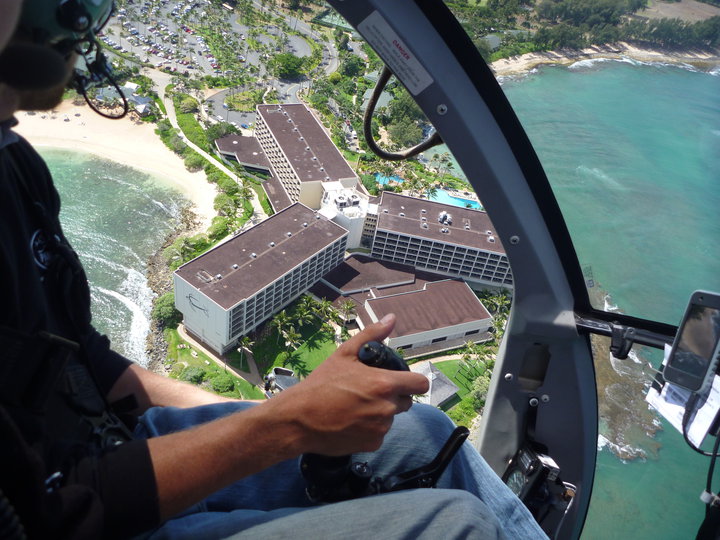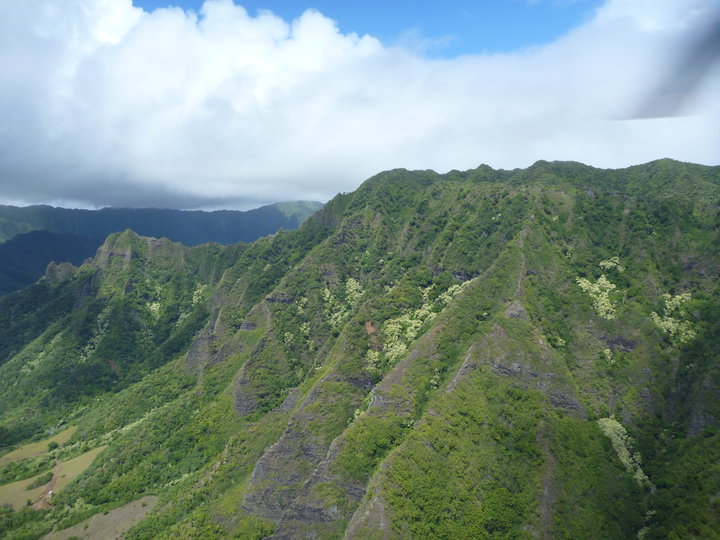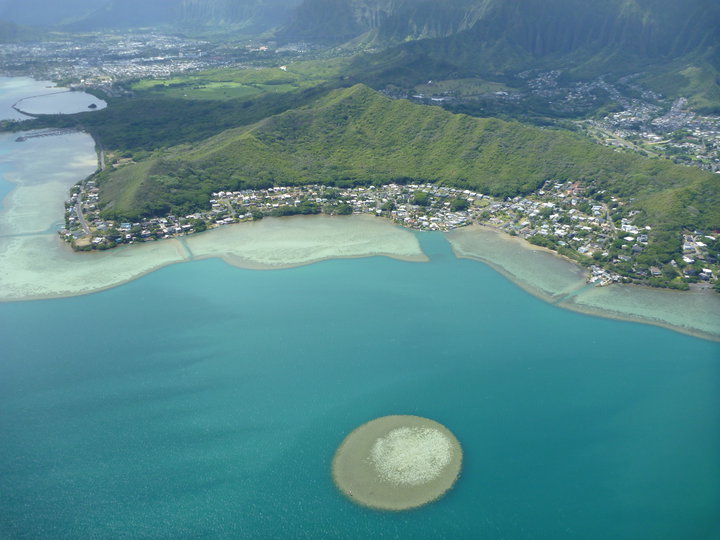 Take a day to drive to the West Side. If you're in town for a couple days, rent a car and drive out to the West Side (see 'Best Oahu Beaches' section above for my favorite West Side beaches). You can hit Pearl Harbor or Ko' Olina on the way too. The total drive from Waikiki to the farthest tip on the West Side, Kaena Point, is about an hour and forty minutes. One thing I recommend is leaving before dark.
Drive around North Shore on the Kam Highway. If you want to drive around the full North Shore and have time to stop, definitely block out a full day. Here are the stops I recommend along the way:
Take the H1 west from Honolulu then catch the H2 north. From there catch the Kam highway (route 99) up to Haleiwa and all the way around North Shore. (I recommend starting this way and finishing up with the Pali Highway because traffic back into Honolulu is easier.)
Get lunch in Haleiwa town and stop for shave ice at world famous Matsumoto's.
Say hi to the turtles at Lanikea Beach.
Drop by Waimea Bay. This beach is another breathtaking one and the little white church in the background makes it even more quaint.
Catch the sufers (and if you go in the Winter, the surf competitions) at Banzai Pipeline
Drop by the resort and beach at Turtle Bay. There's a restaurant on the water if you happen to time it for lunch.
If you still haven't stopped for food, the next attraction is the way to go: stop in Kahuku and eat at the famous shrimp trucks in town.
Stop at Kaaawa Beach. See pictures above if you need to be convinced to pull over for this one!
Check out Kualoa Ranch.
Get dinner in Kailua
Head back into Honolulu on the Pali Highway (route 61). If happen to be on the road before dark, swing by the Pali Lookout on the way back for unearthly views of the mountains and water.
Go shopping. Between the shopping Waikiki has to offer and Ala Moana Center just a few minutes away, Honolulu is a shopper's paradise. Both areas have everything from luxury shops to affordable choices. Ala Moana is different from any other shopping center I've ever visited- it's an open air mall with a distinctly Hawaiian feel (maybe the Koi fish help with that?). I have always found every person at this mall- from MAC, to the Apple Store, to Nordstrom and Macy's- incredibly kind and helpful.
If you get hungry for lunch when you're there, Mariposa attached to Neiman's has great food and spectacular views of Ala Moana Beach Park:
Activities I think are overrated:
Dole Plantation. Oahu used to produce most of our nation's pineapple, and while some is still grown it is on a smaller scale. The Dole Plantation in the middle of the island pays tribute to those days. You can take a train called The Pineapple Express through the pineapple fields and learn about different varieties and growing conditions. The Pineapple Garden Maze is another one of the main attractions. If you have kids, it might be worth the visit, but if not I would personally skip. It's a bit of a tourist trap to me.
The Luau. Ok this is just me speaking personally after doing three luaus in Hawaii. I find what you get for the money just isn't worth it. There are much better places in town to get authentic Hawaiian food. Want to see fire dancing? Catch that nightly for free behind the Sheraton in Waikiki.
That's a wrap! I know this is the longest post ever, but I wanted it to be as detailed and helpful as possible. If you've booked a trip to Oahu or are considering planning one, send me a note! You can email me at fifteenminutestoflawless@gmail.com, send me a direct message on Instagram or message me through Facebook. My only ask- I wanna see your pics when you get back! 😉 J/k…but for real I can't wait to hear where you go.
Hope everyone had a Happy Thanksgiving! And since it's officially Christmas season…
Aloha and Mele Kalikimaka, loves!
Terra