I'm so excited to finally write this post and share the details with all of you.
In the middle of everything, we closed on our first home in Hawaii! Buying a home here has been a goal for some time and it feels like a dream come true. The timing was crazy with the pandemic but it all worked out to where I'm sitting here in our new home writing this.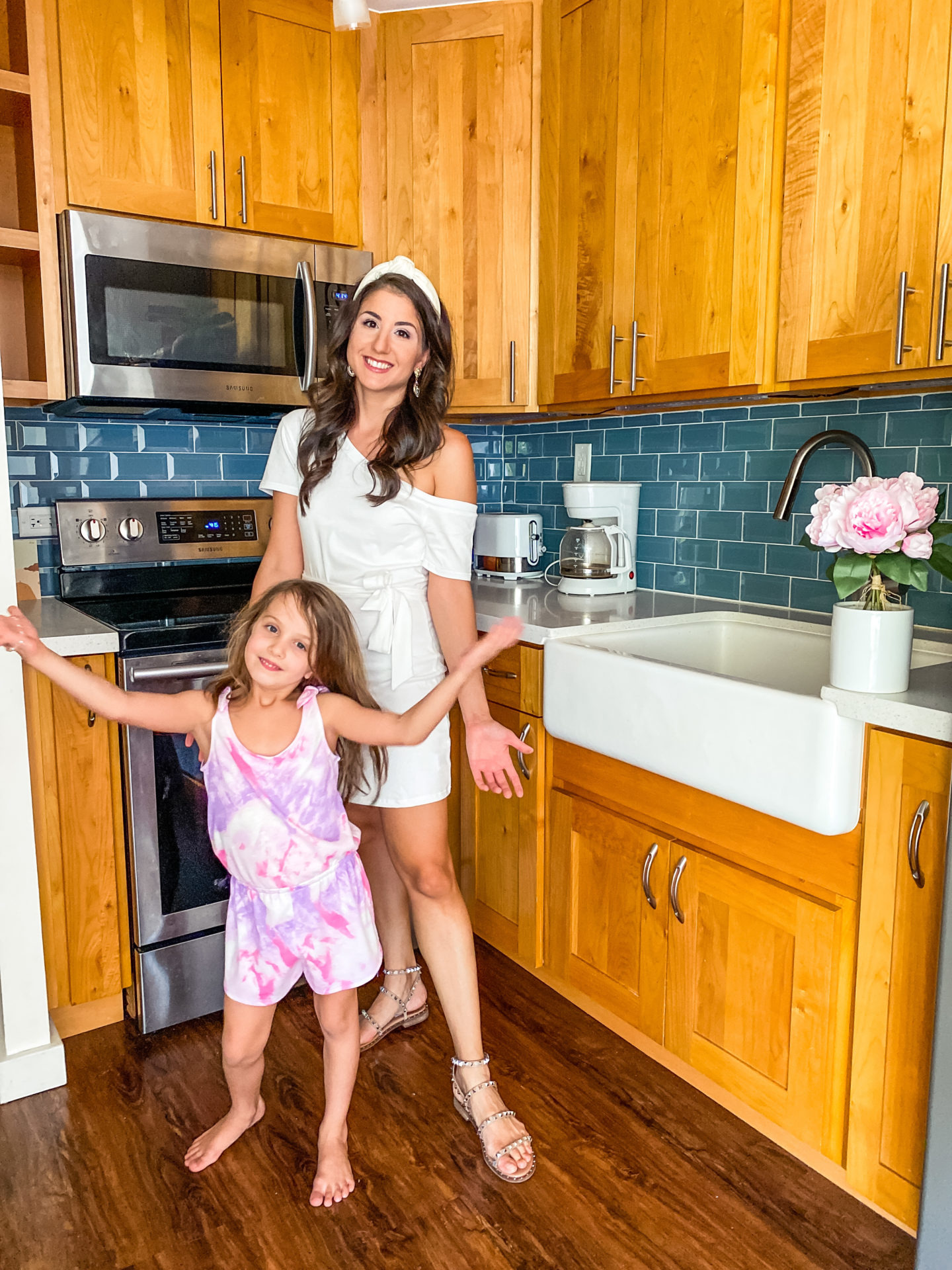 It is a little 2 bedroom condo down the street from where we used to live. The neighborhood is called Diamond Head, on the east side of Honolulu. My biggest priority when looking at homes was to keep Juliana in the same school since she's been doing so well there.
I thought it would be fun to do a little 'before' and 'after' since I just ordered furniture and found a contractor to do some renovating when it's safe to do that.
Here's the 'before'. You can see the house is VERY unfurnished right now. Where we lived til now had a built in island and shelves that made us need a lot less furniture. When we moved here, it felt like holy cow, we no furniture! Haha
Living/dining room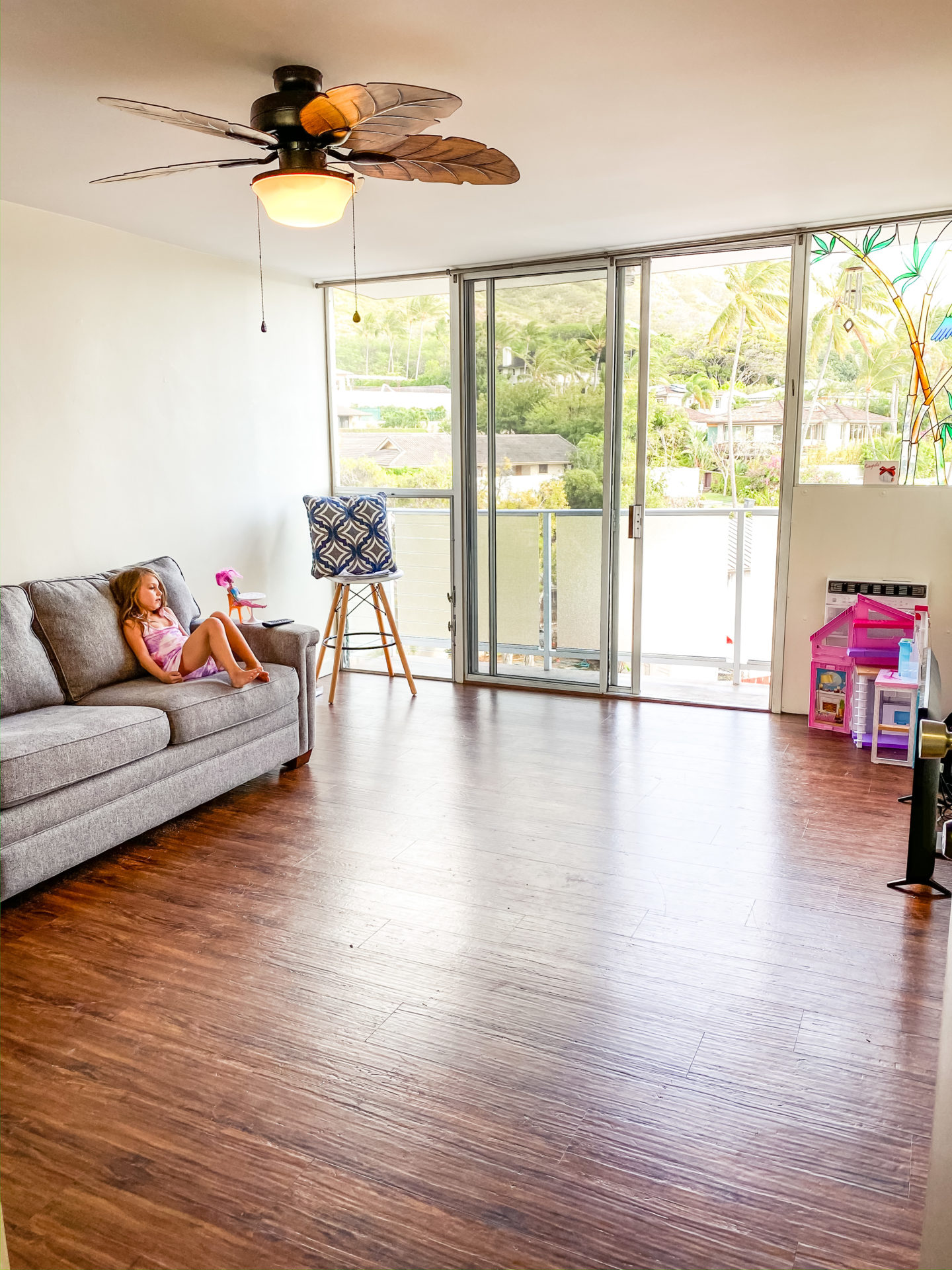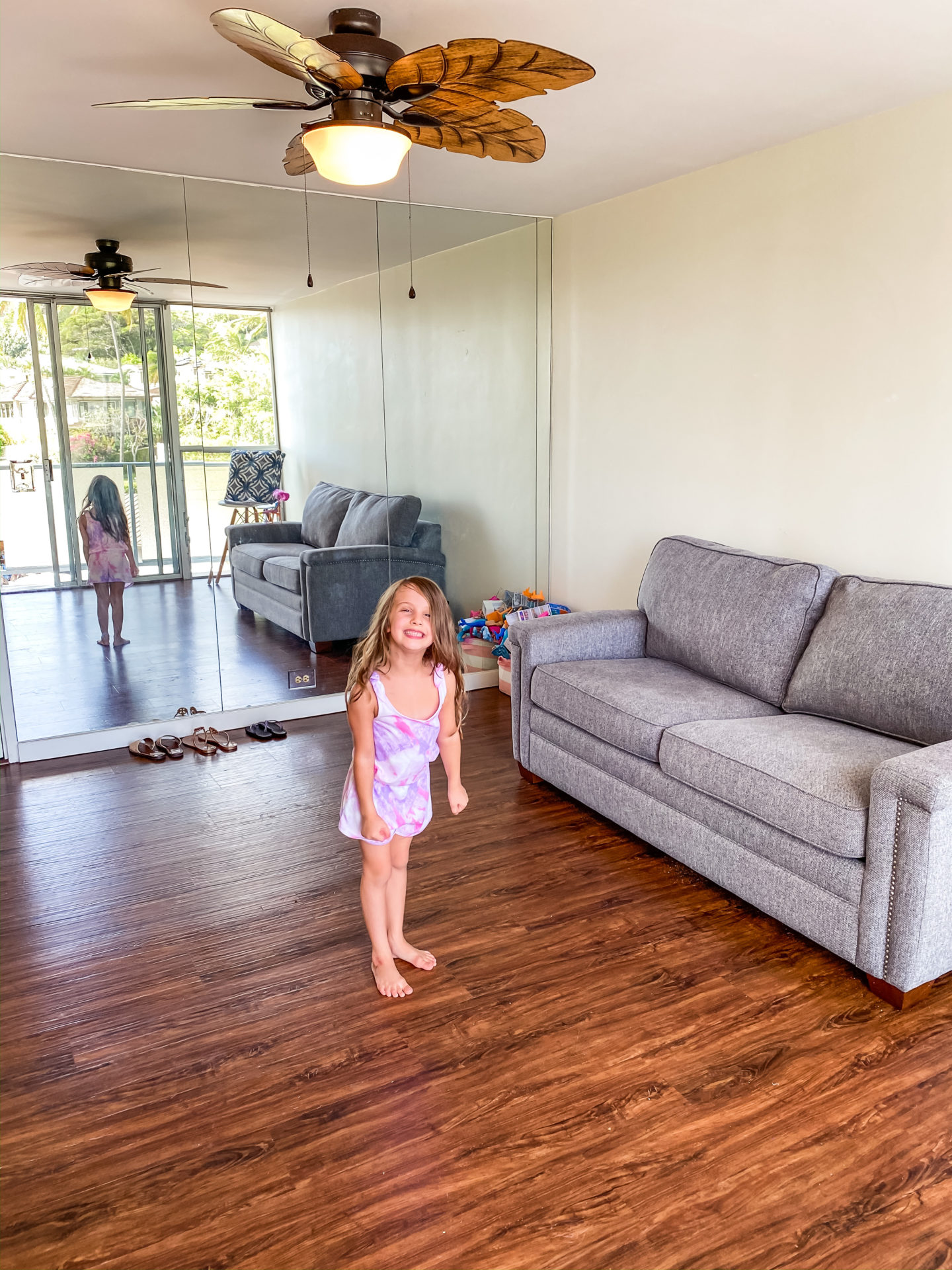 I just ordered a tall circular table to go in the corner by the window (where the chair is now). I am going to add curtains (pink or light floral), a tv stand, end tables and a few other things. My goal with the living/dining space is to keep as much of the space open as possible so that it feels bigger.
The porch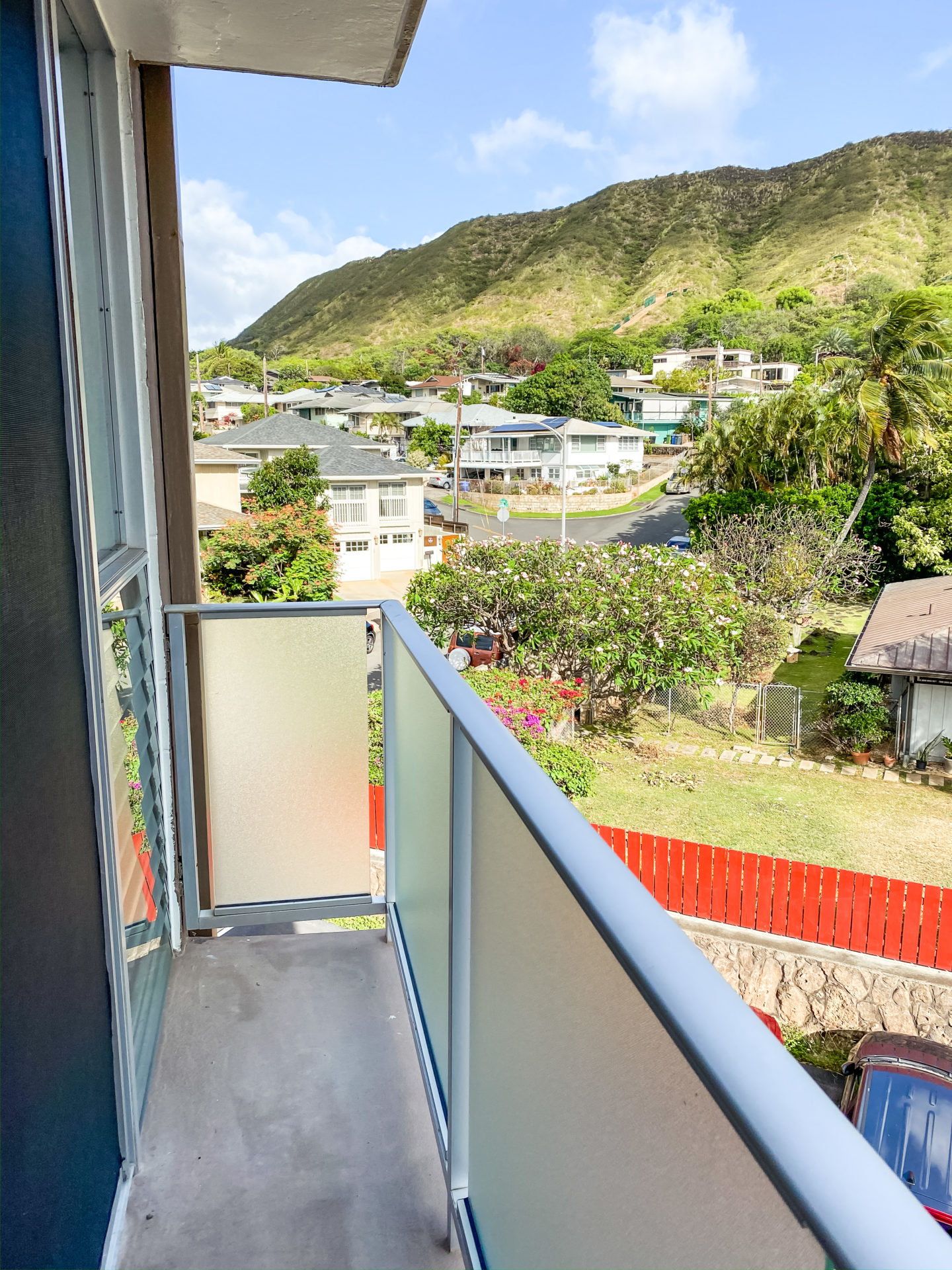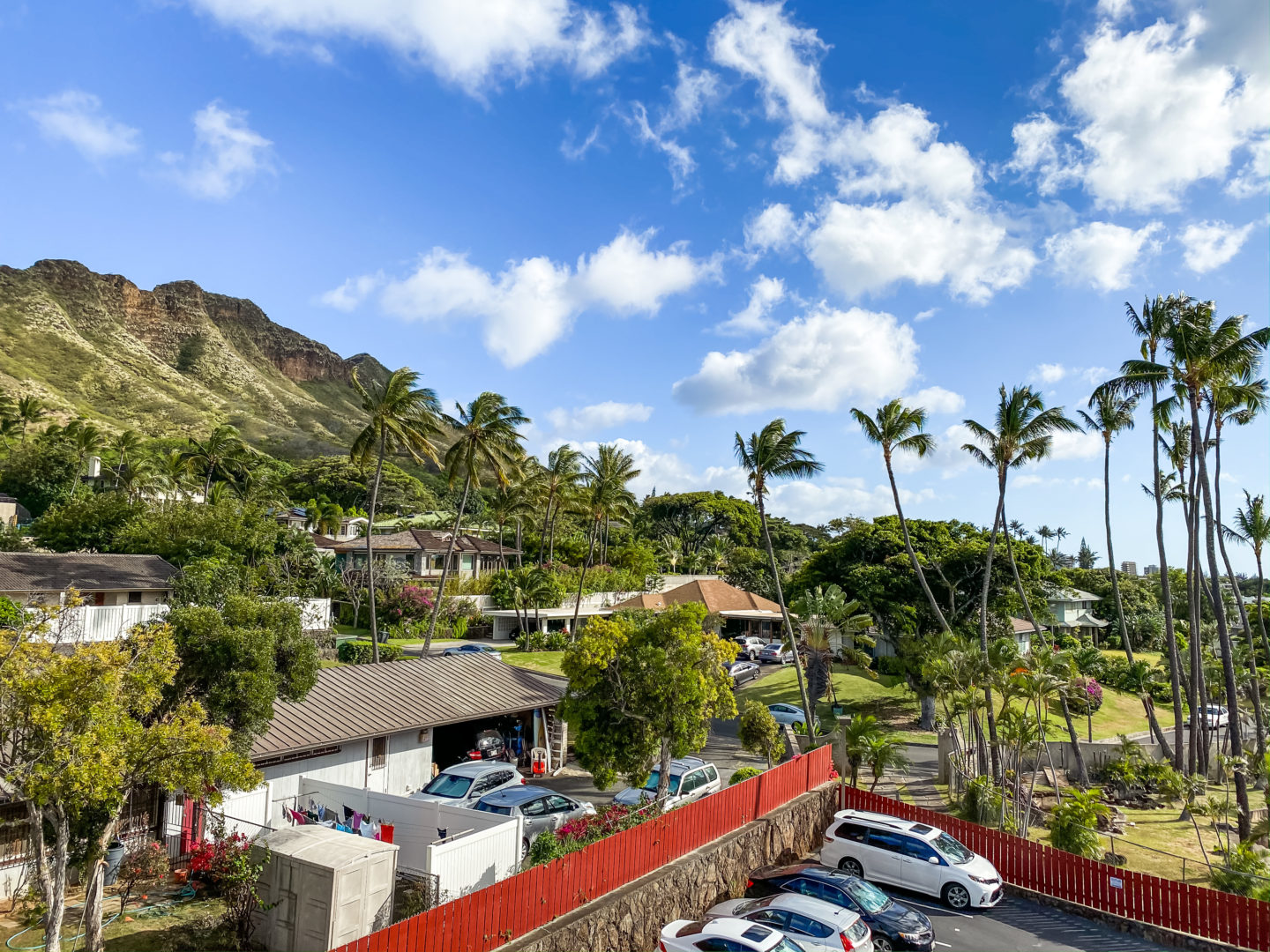 I love our little porch! Just opening the door gets breezes blowing into the house and I love the sound of the birds chirping in the morning when I wake up and open it. I am going to get some small kind patio furniture so we can spend more time out there.
The kitchen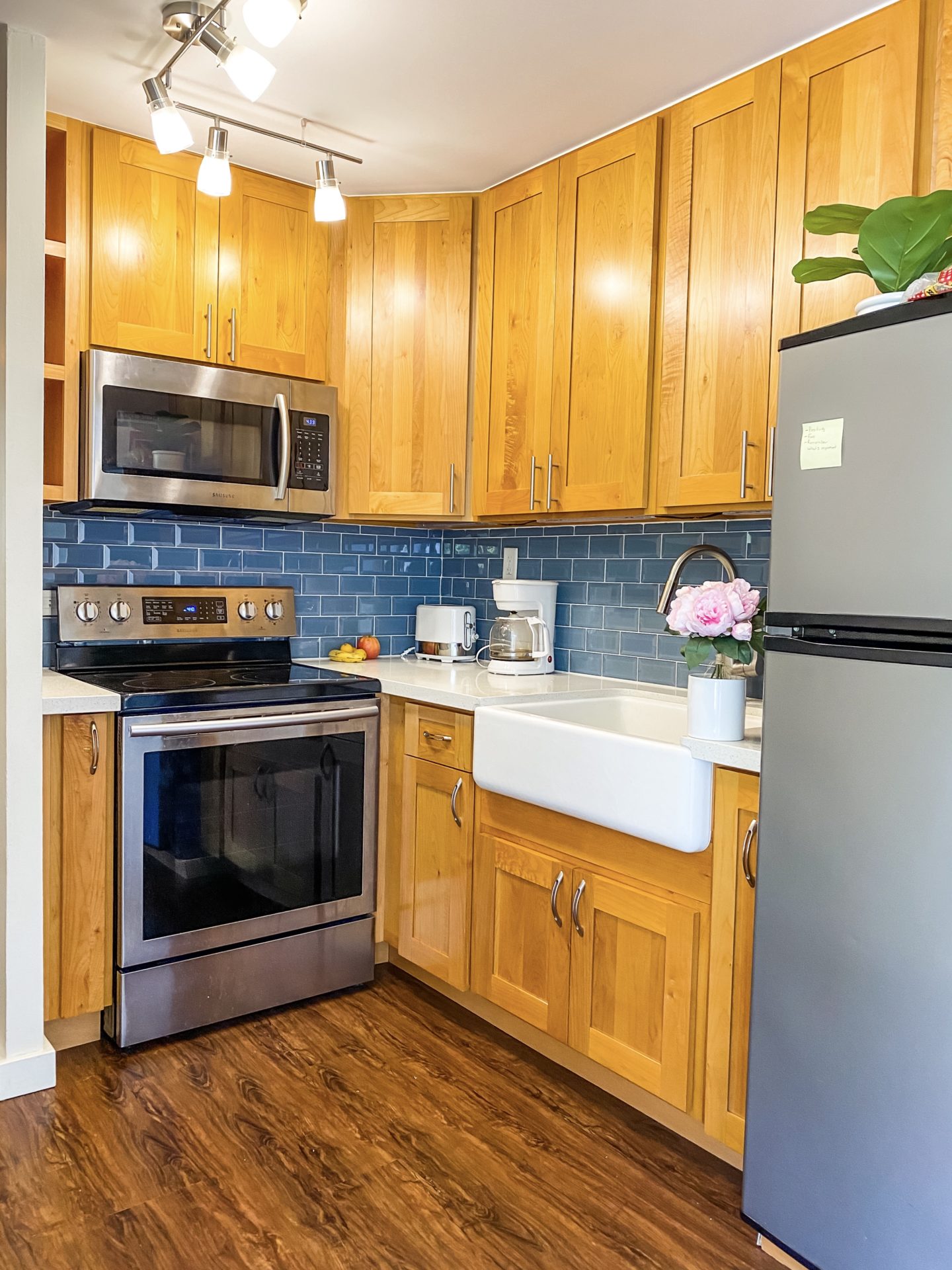 The only update I have planned for the kitchen is to put in a dishwasher (it's killing me not to have one ha!). We are going to get a little one to go beneath the sink.
Juliana's room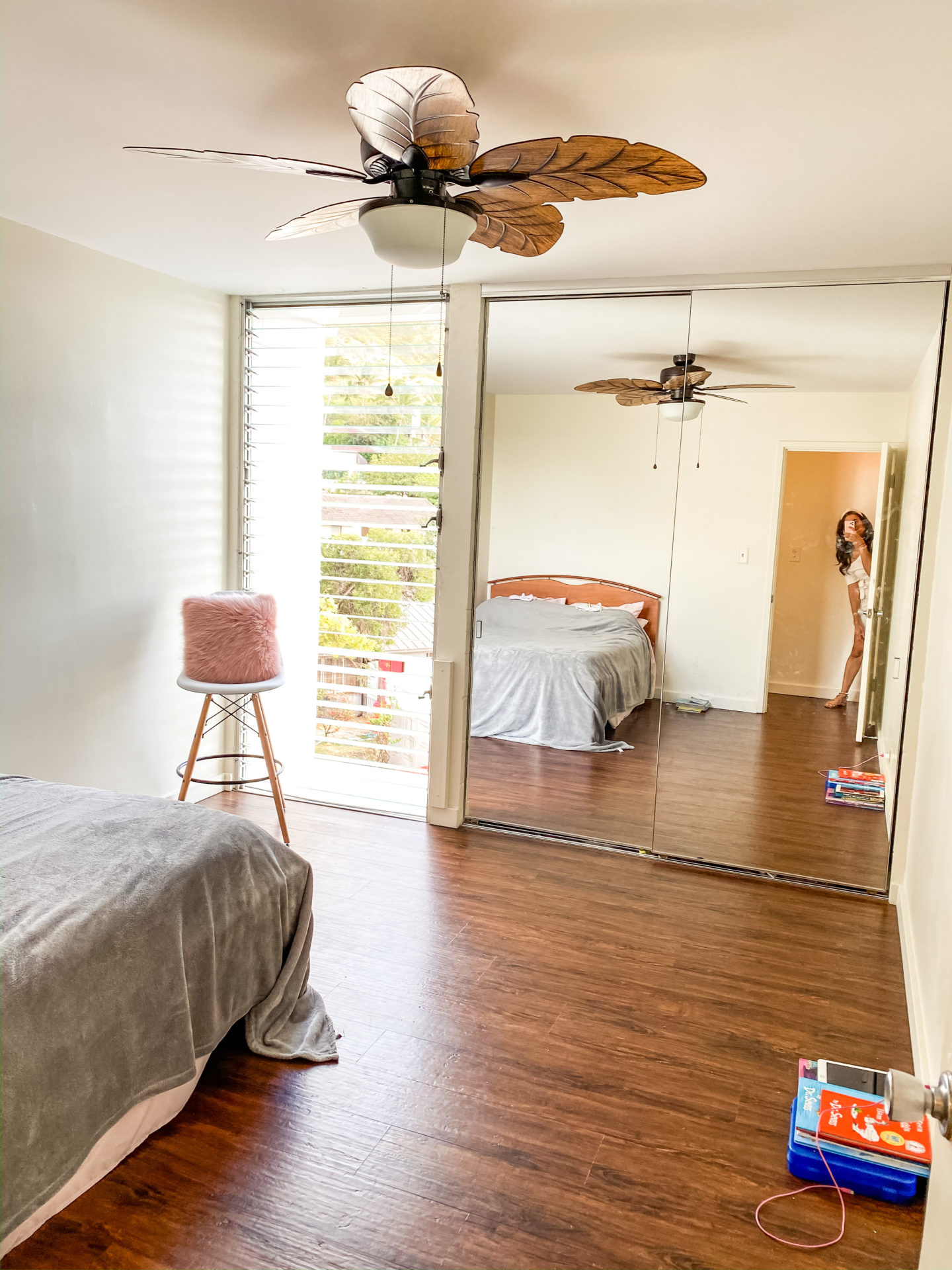 I don't know why but Juliana's room is the one I'm by far most excited to decorate! We are going to do a mermaid decorating theme but I am getting basic furniture that can grow with her. I got her these curtains, this dresser and this little organizer for her dress ups and books.
My room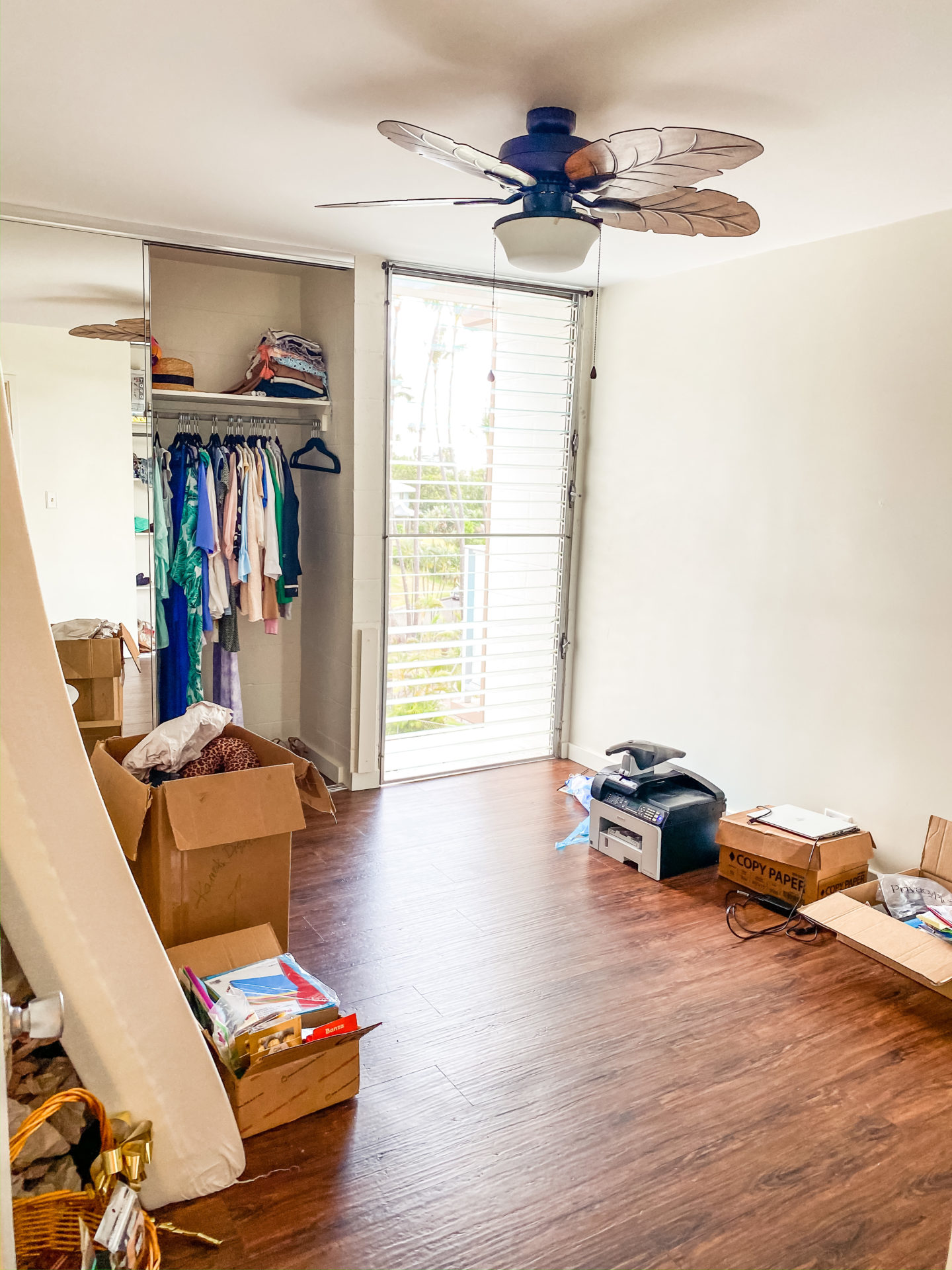 This photo is a little embarrassing but I wanted to show you guys the 'before' of each room. Truth be told Juliana and I have pretty much always shared the same bed, so that's why my mattress is still standing up. 🙂 I don't know for sure yet how I want to do my bedroom, but here is a little 'Master Bedroom Reveal' of how I did it when we lived in Charlotte. I still like the style overall, but I want to do it a little differently especially to maximize space since this place is so much smaller.
The bathroom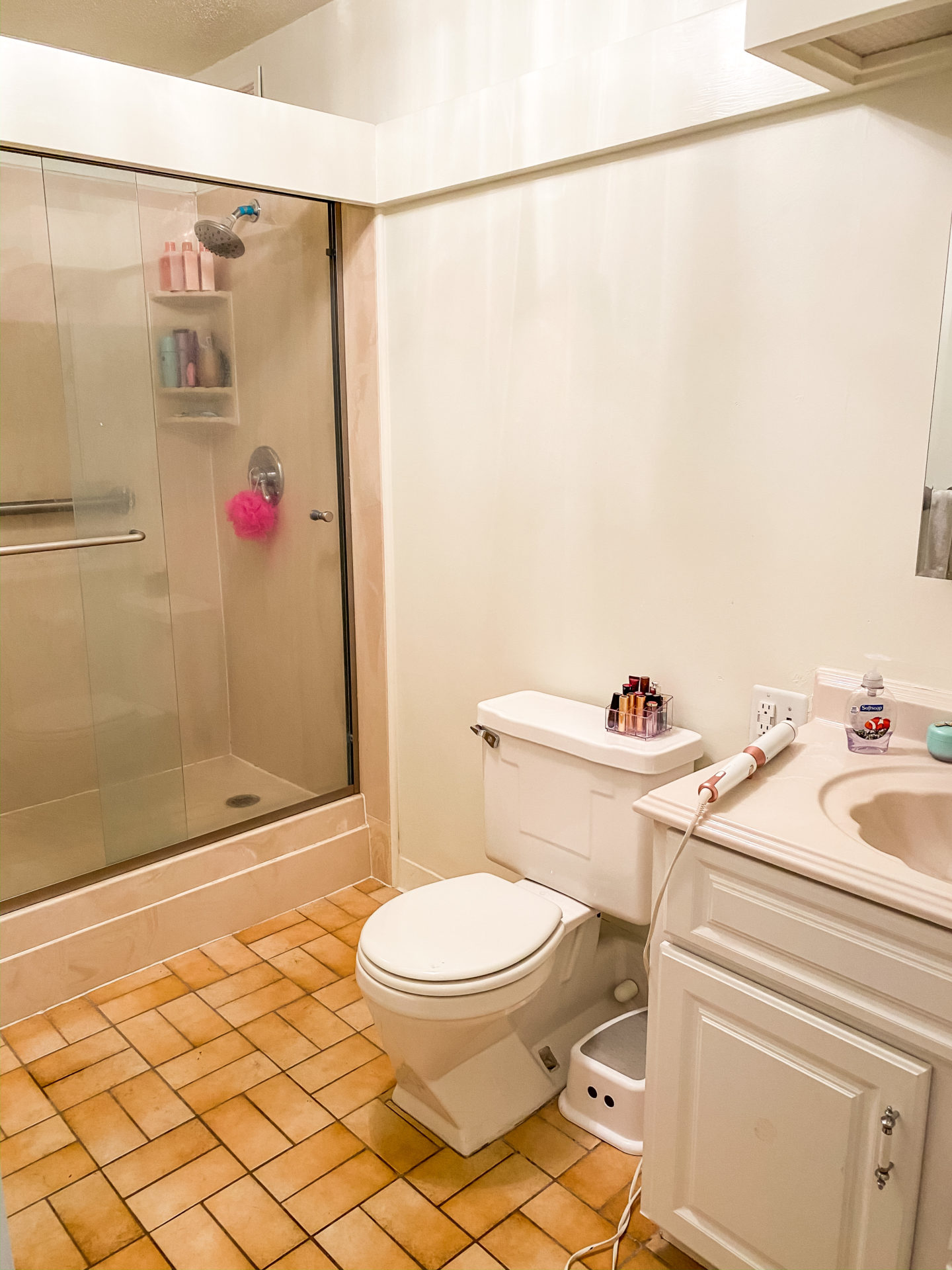 This is where the BIG change is going to happen! The building was built in 1967 and although our kitchen was redone in 2016 the bathroom is a lot older. I am going to do a full renovation with a longer sink, a new floor, a frameless shower and maybe even a rain shower head, we'll see! If you have done any home renovations, leave a comment or send me a DM. I'd love to know any suggestions you have since this is my first time going through the process and I'm a little nervous.
Here is the furniture and décor I have gotten so far,
I'll keep an updated tab at the top of this blog under Shop > Home Decor. I am trying to hold back and do things in phases because I'm worried if I get everything at once it won't come together as well. The style is bright, white, transitional, with some pink accents. I'll share the updates as I go on Instagram and posts from time to time here.
Before wrapping up, I wanted to share the backstory on buying the home and how it was able to come together.
Real estate 'supply' in Hawaii is always tight because of demand + the fact we are on an island. It wasn't an easy process but it was a goal I set in a big way a year and a half ago. When we saw the place, I knew I had to decide quickly on an offer. We saw it on a Sunday afternoon and I put in a written offer the next morning. I think it was the speed of being able to make the decision that got us the place, and I wouldn't have been able to do that if I hadn't first set it as a clear goal.
For goals we set, it's important to say 'I will' rather than 'I'd like to', or 'I hope to'. Saying what we would like to do is less scary but it won't necessarily turn a dream into a reality. But if you make up your mind you ARE going to achieve something and then commit fully, you will always find a way to make it happen. Here is how I see it,
1. Figure out clearly what you really want.
2. Set your goal.
3. Fully commit to it.
4. Take action.
Then watch it happen. It might still feel like a dream once it does, but hey that's ok right?!
Love always,
Terra