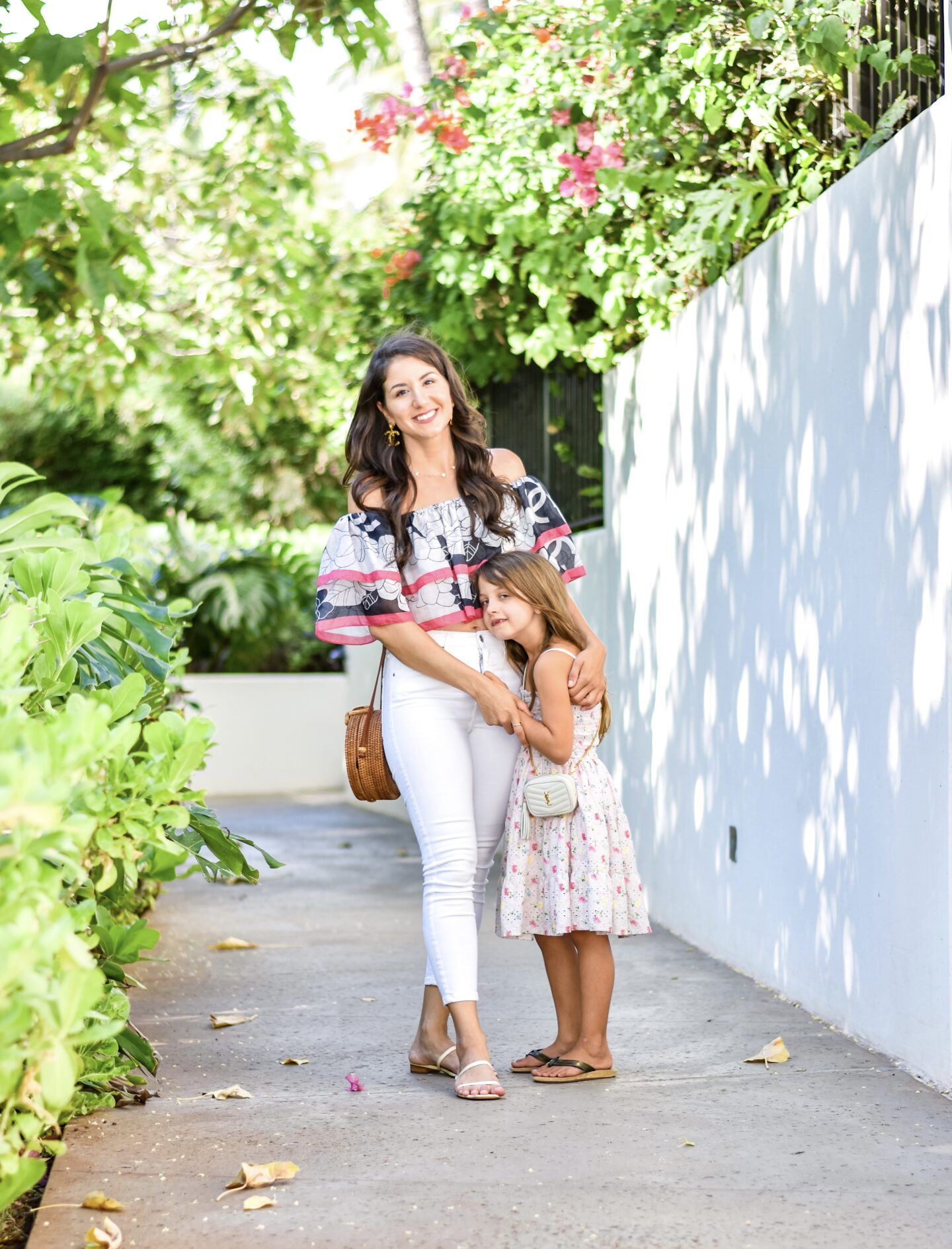 I have really missed blogging and decided it was time to get back into it as much as I can.
I asked Keith if we could do a mini photo shoot once a quarter. What do you think, should I see if he's good with once a month?
When my best friend came to visit this month, I took a day off and took her and her husband to Ko Olina on the West Side. I hadn't been in a while and it always takes my breath away how beautiful that place is. We checked out the new Four Seasons (I was curious since it used to be a Marriott) and was taken by the beauty, so when it was time to dust off the DSLR with Keith, this was the first place I thought of.
This spot was in the back of the resort, along a little path. It was almost 5pm and the light was dancing through the leaves in such a pretty way.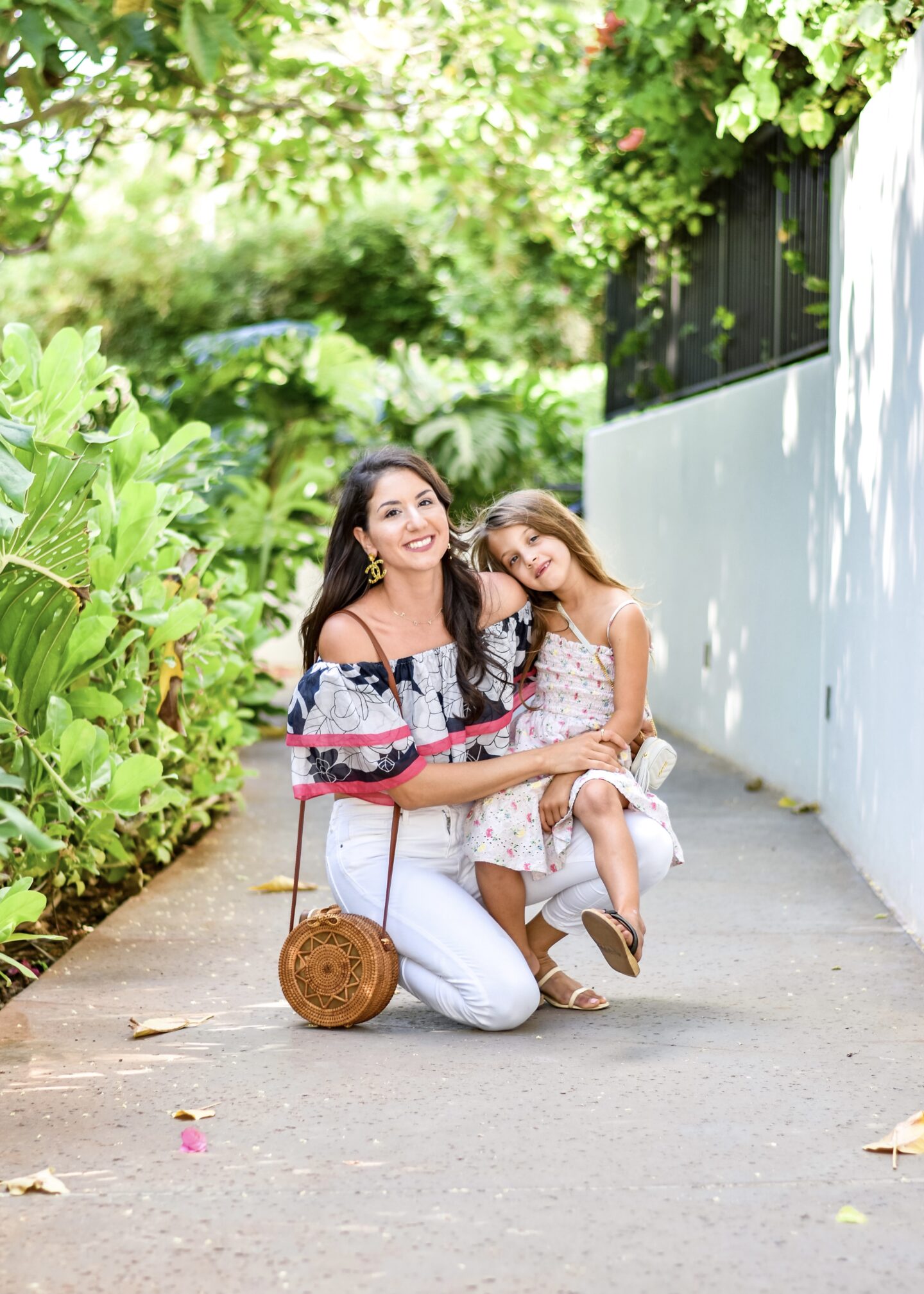 The beauty of Hawaii sets my soul on fire in a way I can't explain. There is something I can't explain about living somewhere that is so rich in natural beauty.
I thought for today's post I would write about Hawaii two years later, then talk about what else has been going on in my life lately. Grab a cup of coffee or tea (or a Mai Tai 😉 ) and let's catch up!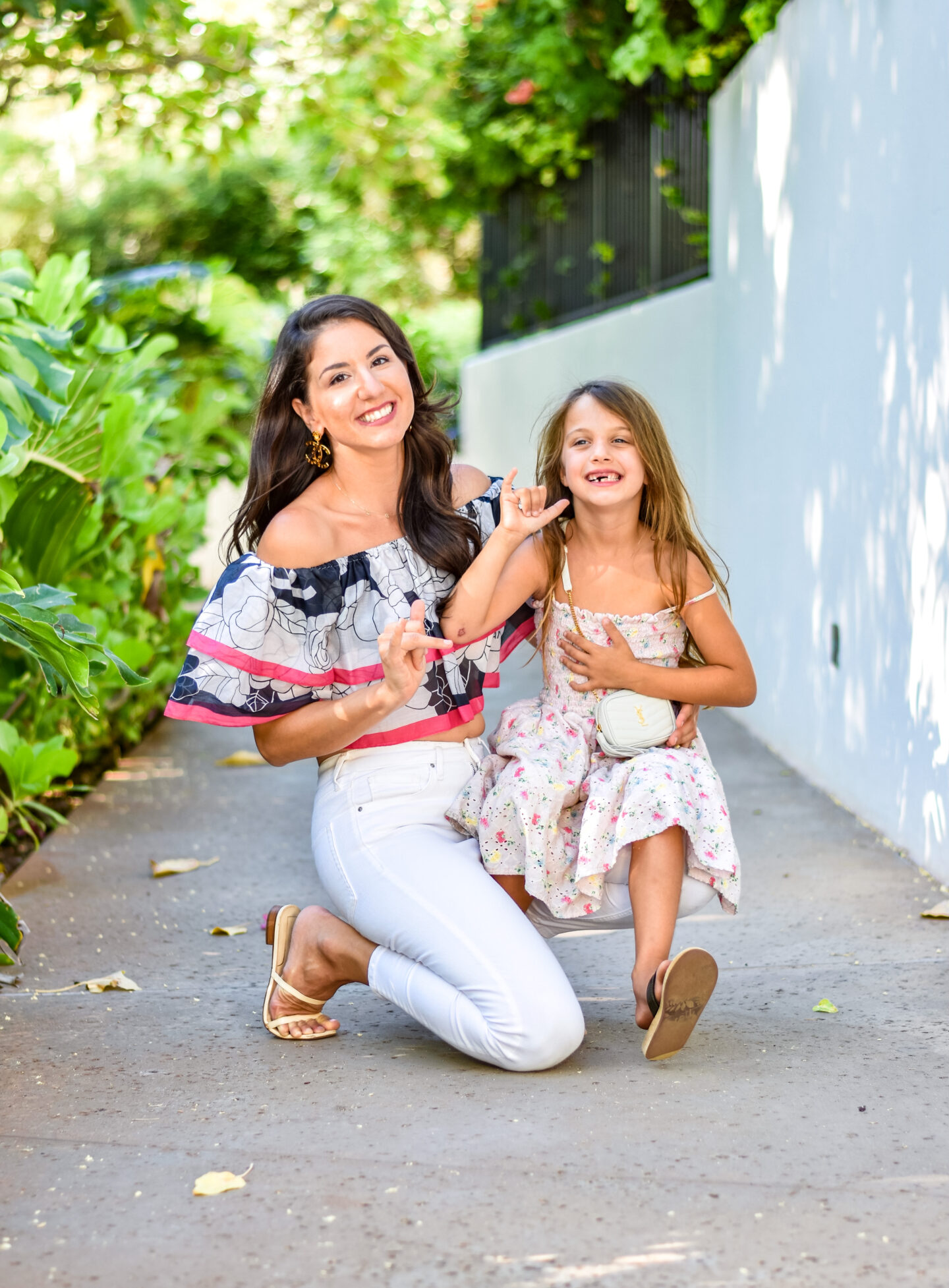 Hawaii
We made the move in early Summer 2019 and I haven't left since. Not making it back for that length of time wasn't planned, but it has shown me how I feel about living on an island when travel isn't an option. There was one day in September where I felt a strong need to visit the states, but that was the only time (I think it freaked Keith out a little, but he understands that moving from a continent to an island is a big change!). Besides that one day, I haven't felt island fever nor experienced that everything feels foreign (this one is a little harder to explain, but it was something I felt at times when I first moved to Hawaii in 2021- I think it's because culturally Hawaii is so different than the continental states).
Looking back, moving to Hawaii was one of the biggest and scariest decisions I have made in my life, but it was also one of the very best. I love Hawaii so much- how family oriented and kind people are, the way business is done, the beauty, the outlook on life. It is a really good fit for me and Juliana all around. Almost weekly I still I have those 'pinch myself' moments where I can't believe I got this lucky. The first year back though was a huge adjustment, getting Juliana's school situated, establishing my career, building friendships, and experiencing ups and downs before finally meeting THE guy :). But it reinforced two things for me, (1) anything is possible if you're willing to get very uncomfortable and work hard, and (2) nothing worth it comes easy (…which makes it even better when you get it!)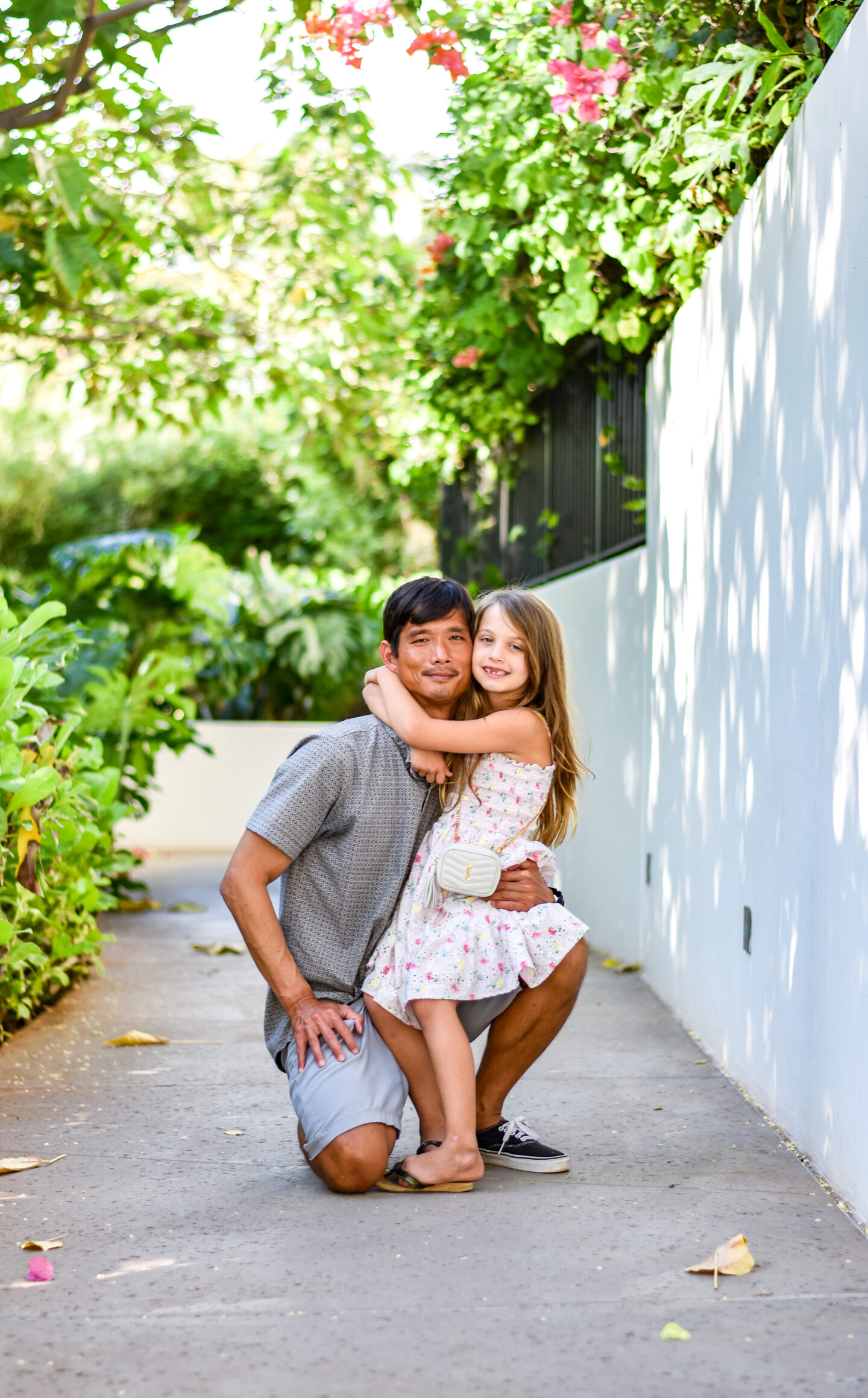 Love
Keith and I are coming up on a year together (which is so crazy to stop and think about). I still get butterflies when I see him or when I look at this picture of him and Juliana. I love him so much. He was the one God made for me and me for him. We are a team and so much stronger together. I think too the timing of when God put him in my life was on purpose, because I don't know how I would have survived the second half of 2020 without his support. The family, partnership, trust and love is hard to put in words. I look back at my life before Keith and it feels like there was this big, huge hole. He is the biggest gift in life together with Juliana and I am excited for what the future has for us. I am enjoying each day but I can't wait for all the things- a wedding, a baby, buying a home together, taking the kids to Disney (Los Angeles AND Ko Olina!), the whole thing. <3
We are flying to Charlotte next week then up to Boston to meet my family. It's all kinds of emotions for both of us and I am so excited for him to meet my family in person.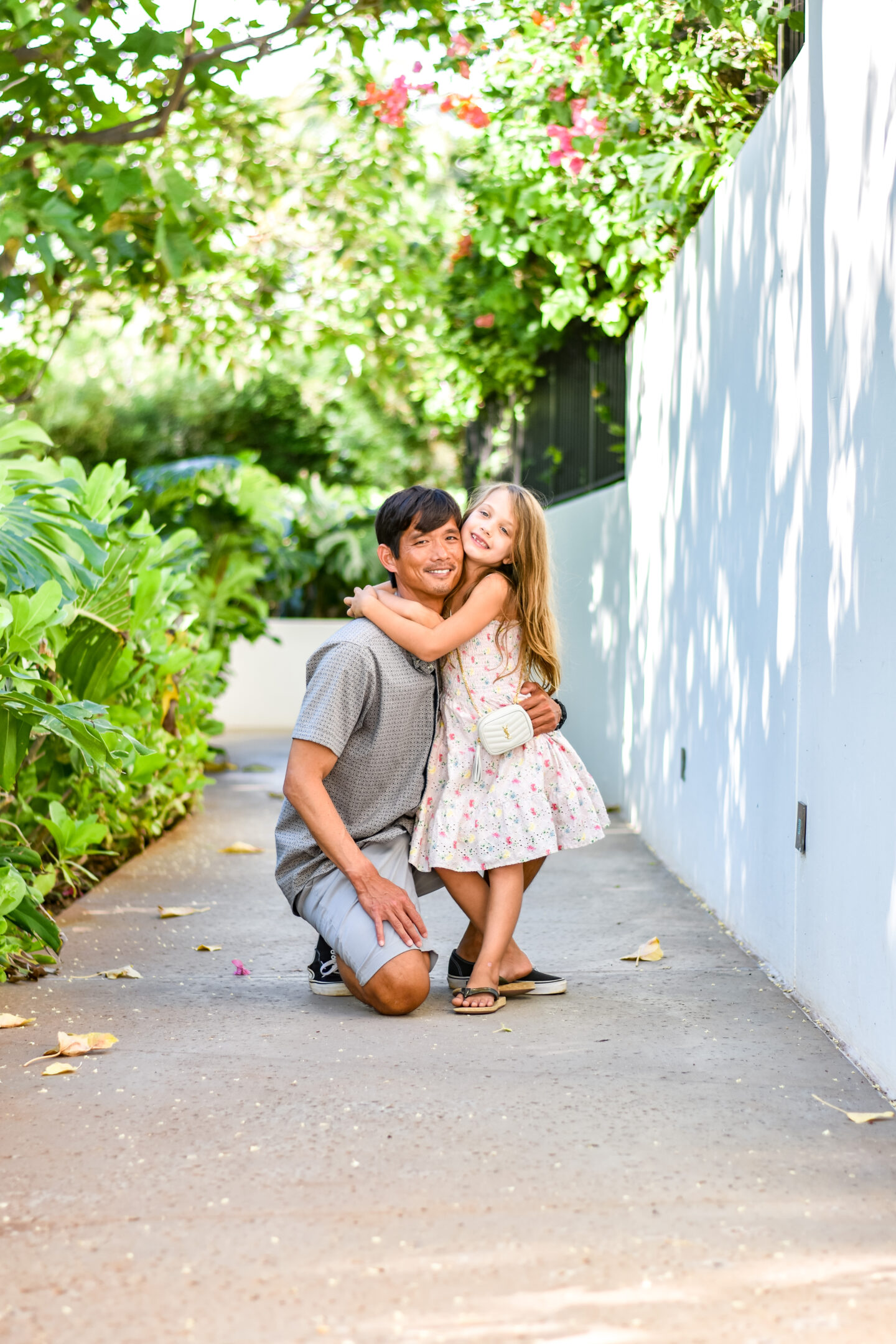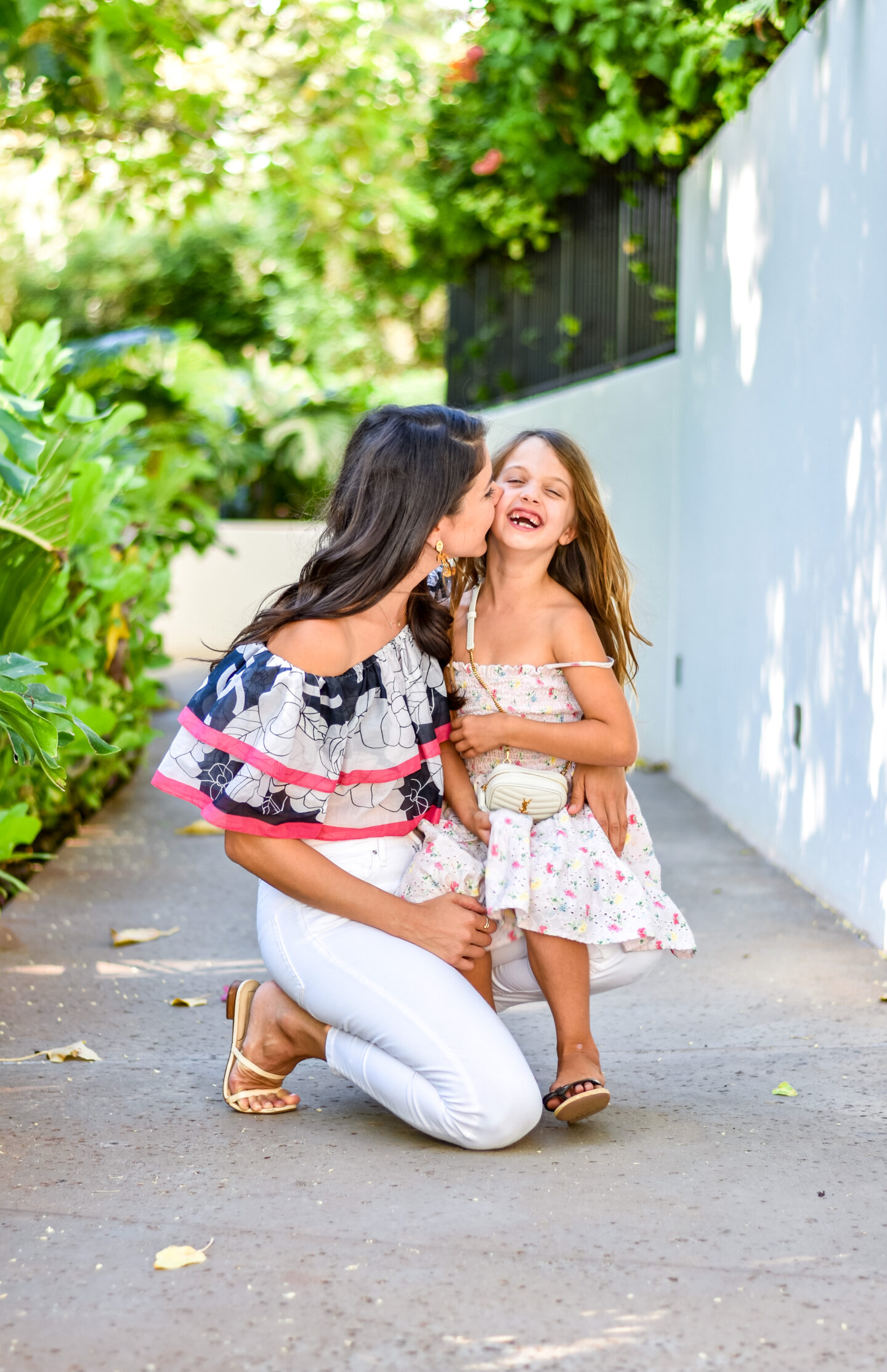 Juliana
My little mini I love SO MUCH who challenges me like nothing else- where to start. 2020 was a difficult year trying to support Juliana's needs and help her close the academic gap. This is still a big source of worry and concern for me. Initially the sleep apnea discovery and treatment looked like it could be the golden ticket, but it hasn't been that simple. Keith and I are trying different things and I try my best to put my trust in God.
Juliana is the spunkiest, sweetest, funniest, most fashionable 7 year old I have met. I have thought a lot lately how much fun it is as she grows and develops and we start to share the same interests. Fashion is something you know I have always been so passionate about, and it's something Juliana is keenly interested in too. Keith tells me the apple didn't fall very far, and it's funny because I see so much more of me in her now. I have to be careful because she picks up on everything! I tried on this little belt bag in Waikiki Saturday- she asked for a turn and switched it into a little camera bag for herself. When I decided to get it, she wanted to claim it as her own. It was so funny!
What do you think, does it look better on me or her?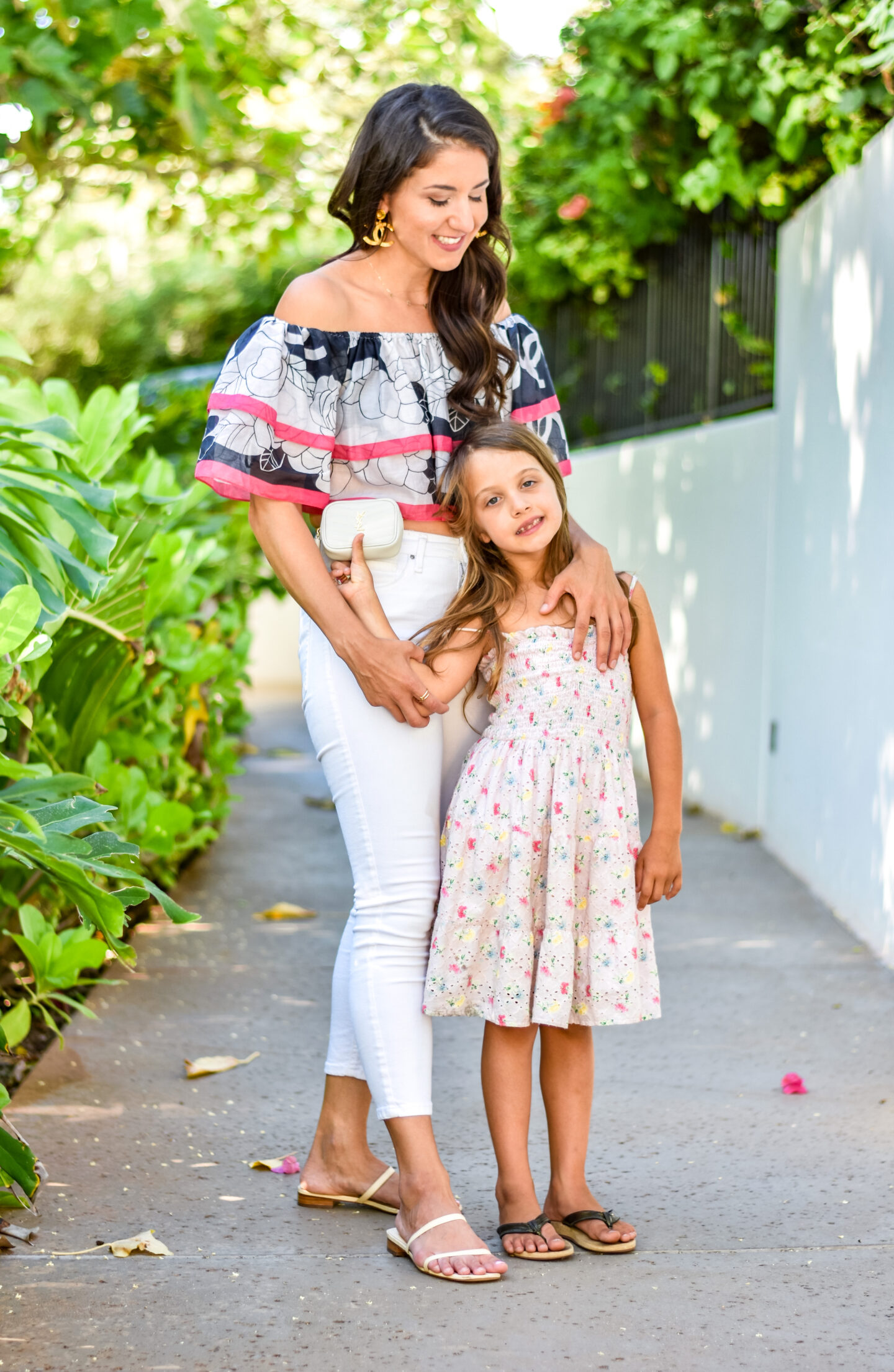 Fashion
Fashion plays a different role in my life since I am not frequently blogging or sharing on Instagram, but it it something I am even more passionate about now. I think because it is an interest rather than an enterprise I enjoy it even more. When I was focused on consistency and approached blogging as a passion project and a business, it was more commercial for me. I tried to think about appeal, what would be popular, etc. Now fashion is more simply a way of expressing and enjoying myself, it's about creating something beautiful. I have been interested lately in the history and identity of specific fashion houses, especially those with strong legacies. I've also had fun exploring Spring 2021 runway trends and seeing whether they can be adapted to mom life (on the weekends at least 😉 ).
Here are a few Spring 2021 trends I am surprised I have been into and found myself really liking!
Belt bags. I love this little white belt bag and how it adds a high fashion element to an overall look. (The downside though, I have to fight Juliana for a turn with it!)

Black and White. Black and white looks were all over the runways for Spring Summer '21. I love all things soft/feminine/romantic, so I was surprised to find this trend interesting and fun to try. It's added a sassy punch to my regular style but the way I've incorporated is still authentic to me if that makes sense.

Cropped tops. Yes, I know. I did not think this was one I would be interested in at all, but I started experimenting and the verdict is I like it- just not too cropped.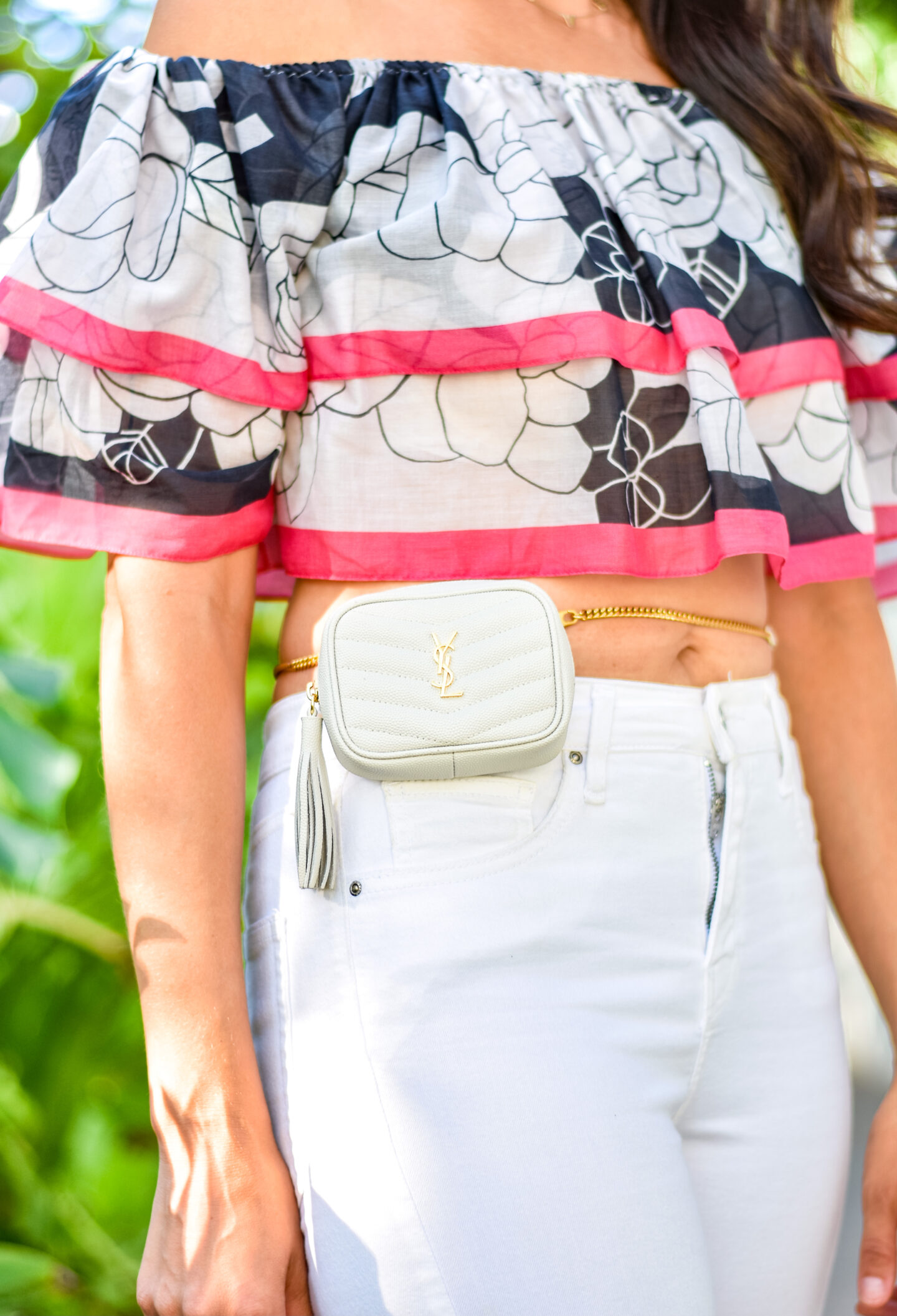 I'm surprised Keith hasn't called since I have been writing for the last two hours, so he must still be in the water (Thursdays he surfs after work- we alternate Orangetheory and surfing on weeknights). I should start dinner though.
Thank you for taking time to hang out and let me know what you want to read about next!
XO,
Terra
Shop The Post