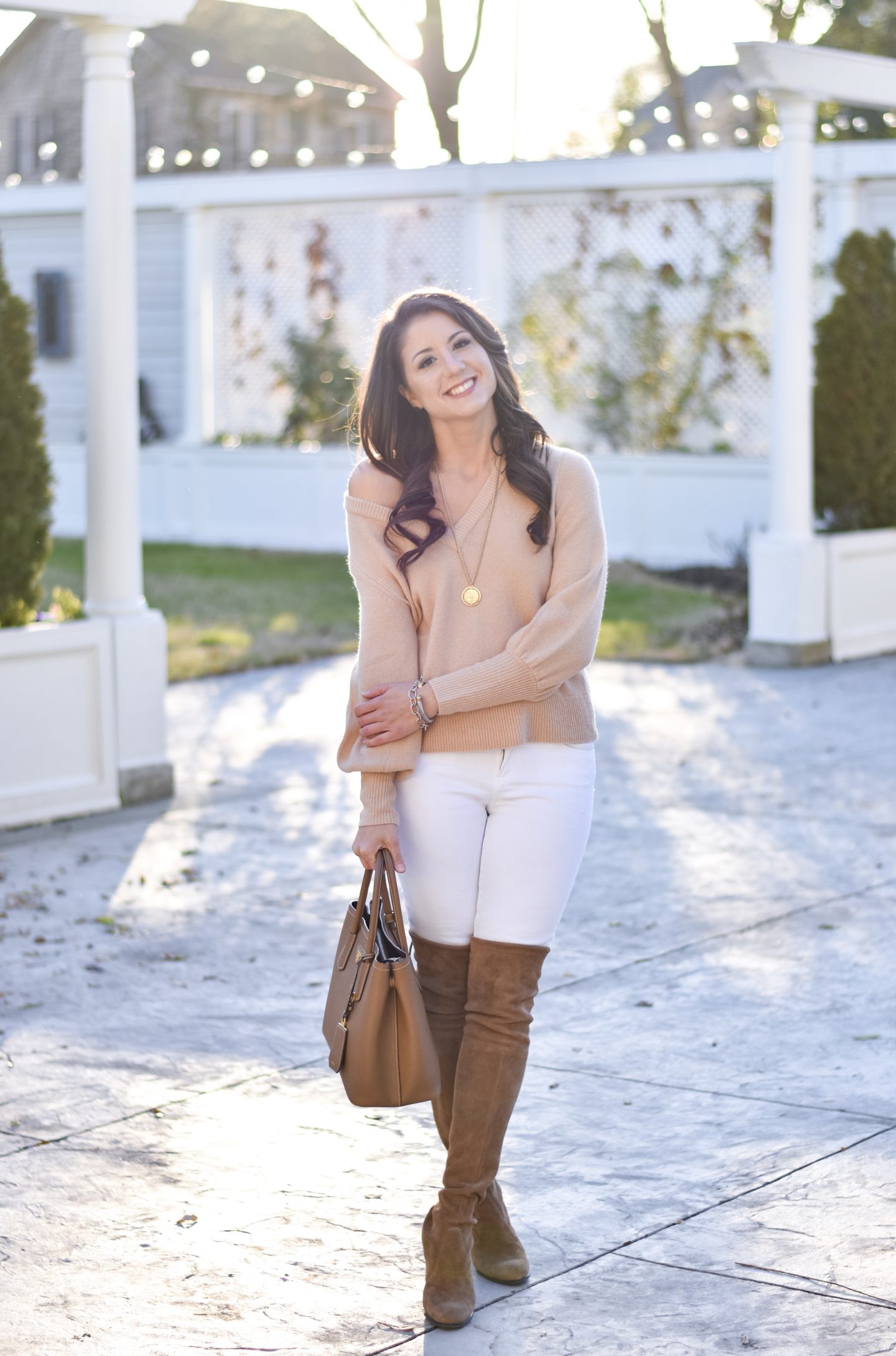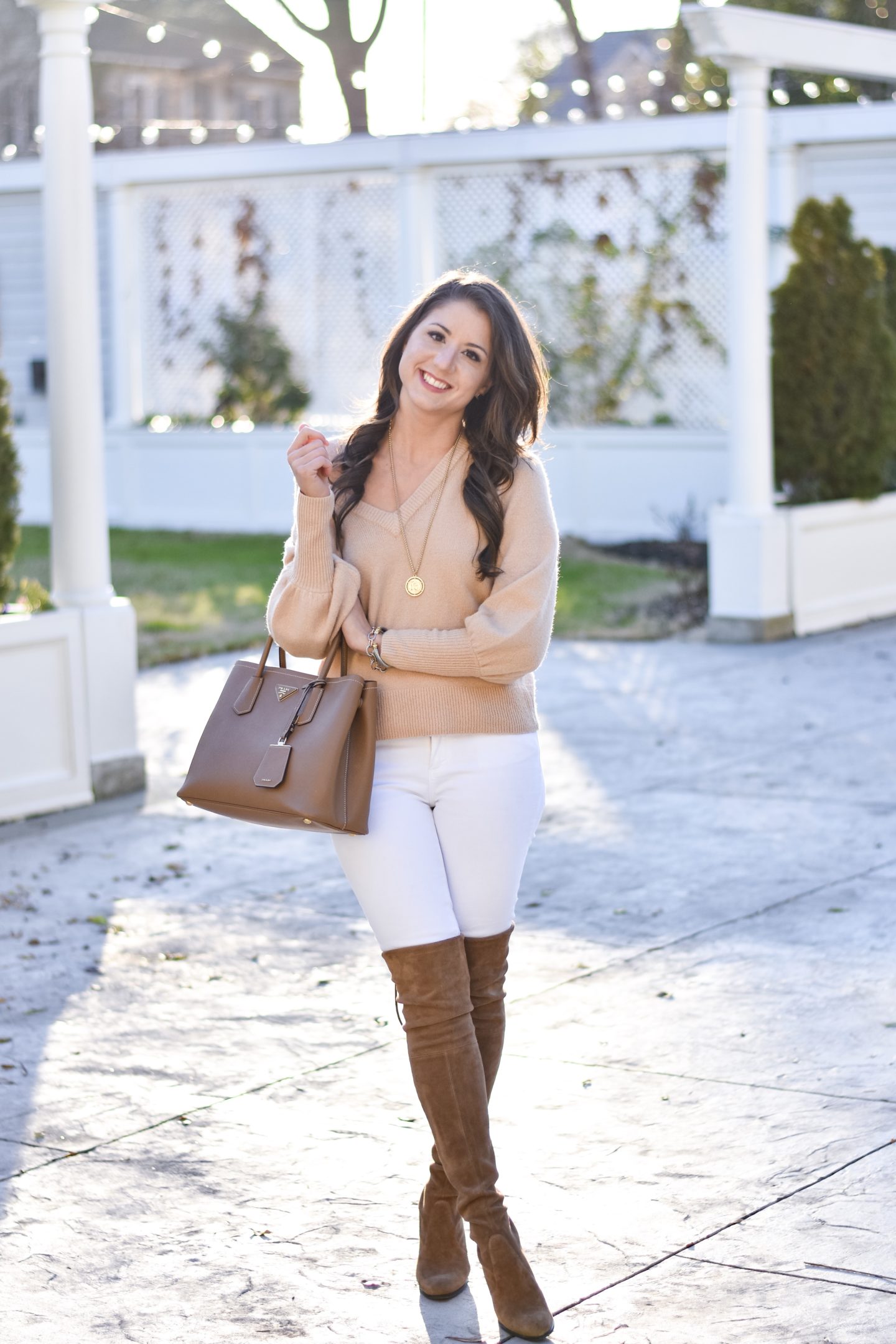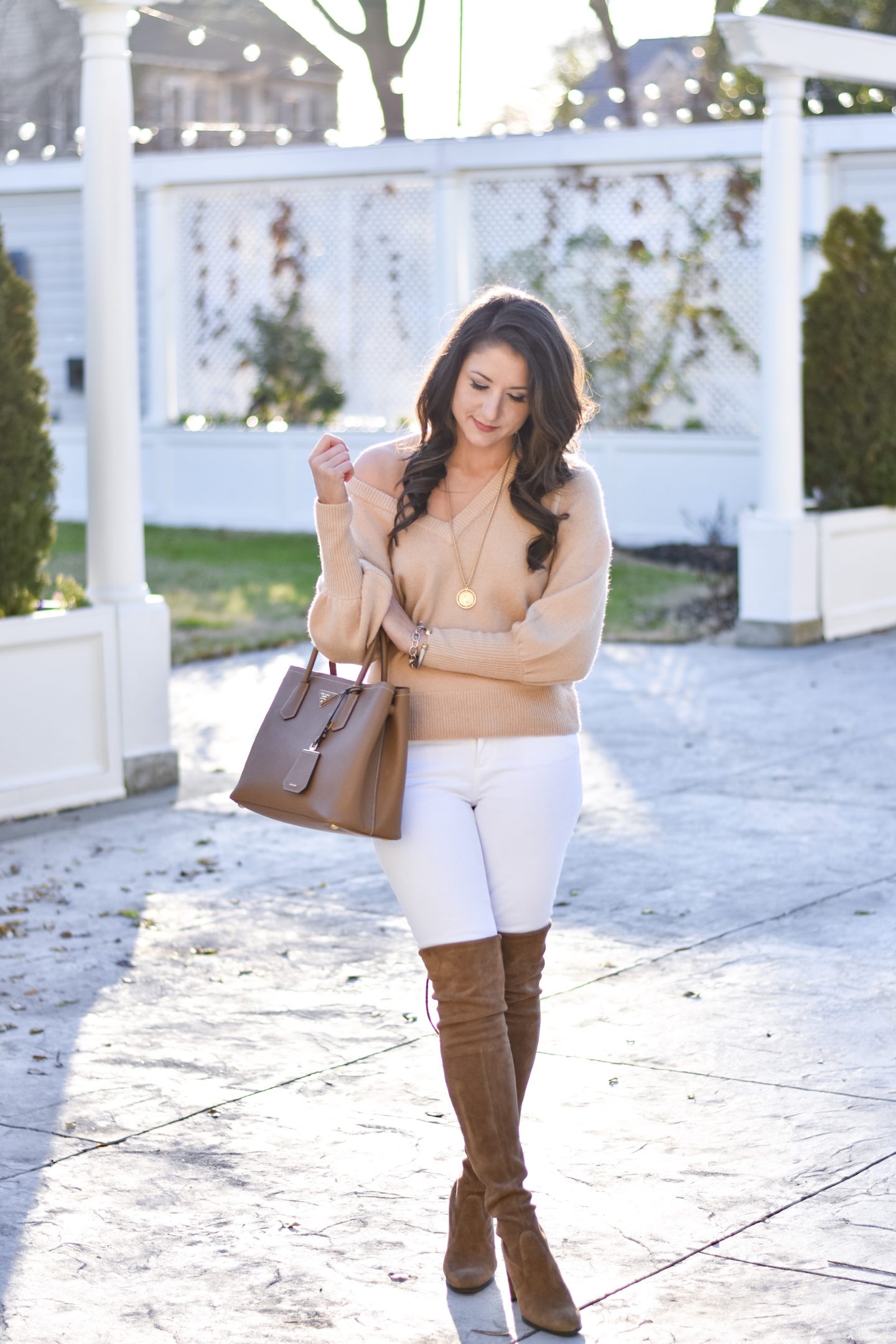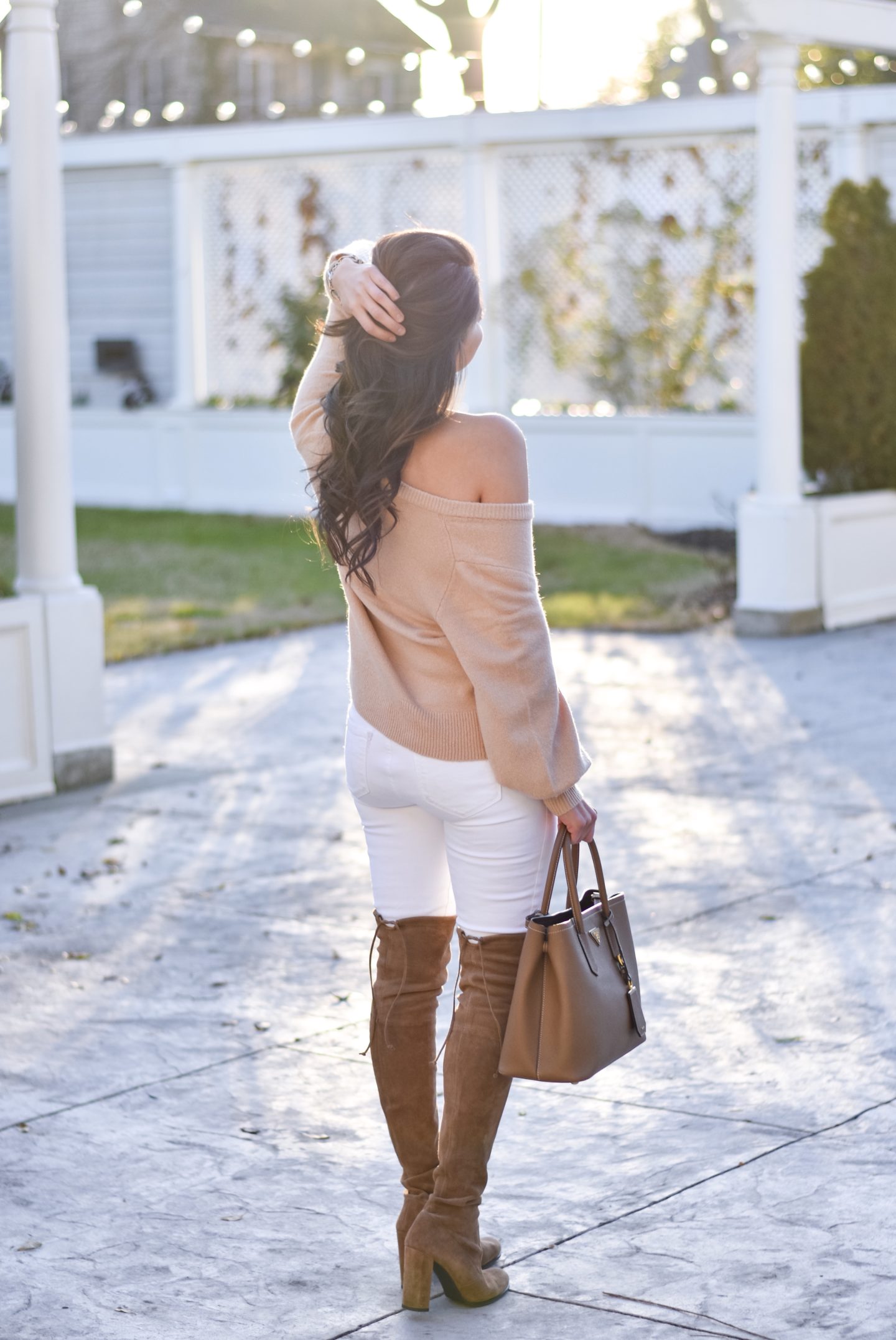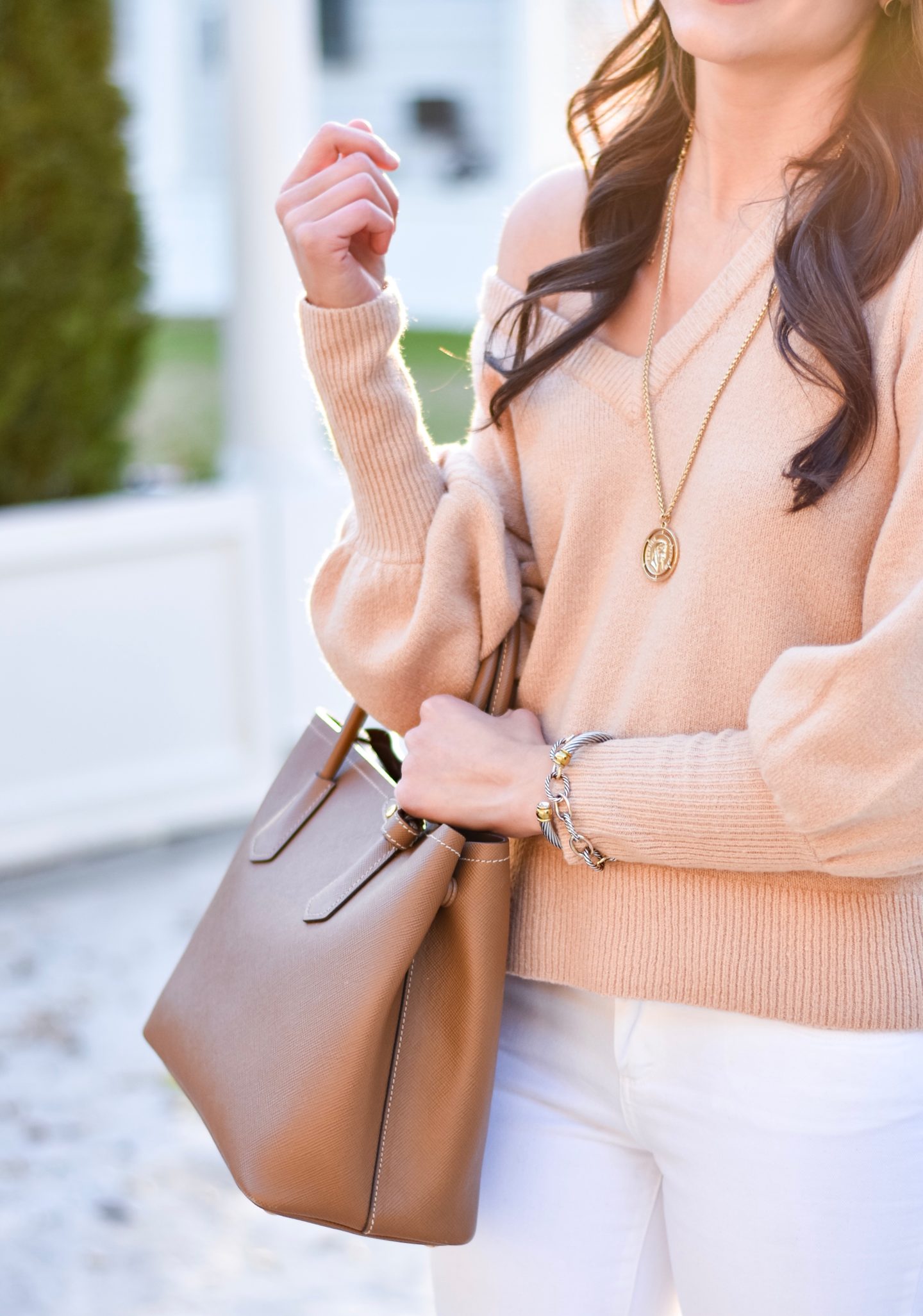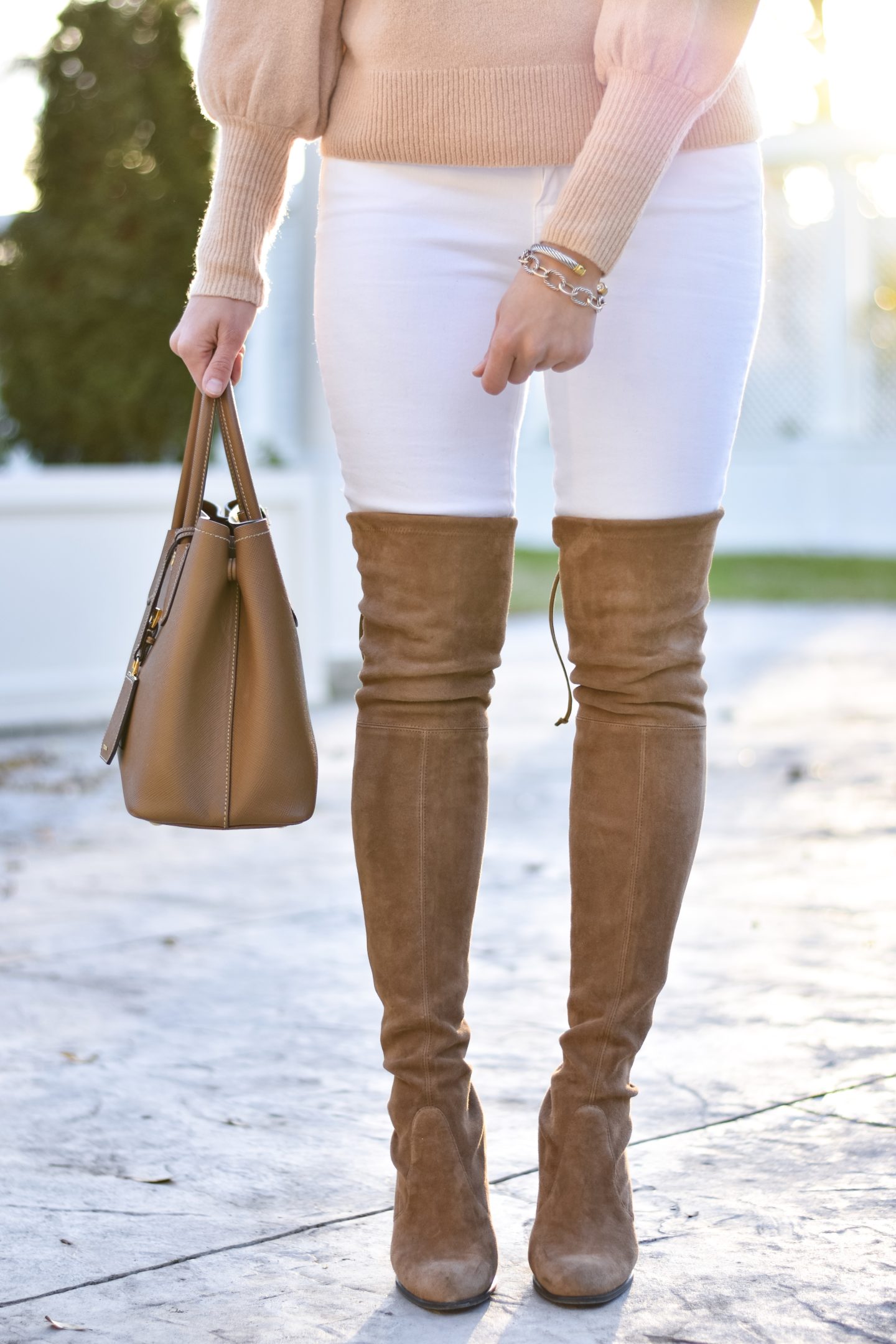 camel sweater // similar OTK boots // similar white jeans // handbag (similar here) // bracelets here and here
When I shared this outfit on Instagram I got a lot more messages than usual about this sweater. It turned out to be one of your 2018 favorites which made me so happy because it's one of mine too (no kidding I've worn it 3 times in the last 10 days!).
I think this outfit went over so well because it's a bit more out of the norm. We see so much black and grey in Winter basics but it's when you do something a little unexpected that you start turning heads.
And I don't know what it is about cognac + white, but it's a fail safe, look-good-every-time combination.
Here are my three 'holy grail' Winter basics. I love them because each adds a little 'something' to any look and can be mixed and matched.
1. A camel sweater. I finally ended my search for the perfect camel sweater when I found this one from Madewell on sale. It's my go to for the softness and versatility and I love how the bubble sleeves keep it on trend. (Funny story, I had a camel sweater before but it was cashmere and I put it in the dryer once without thinking. Let's just say it fits Juliana better after that!)
2. Cognac over the knee boots. Mine are from Stuart Weitzman and I love them, but if you're looking for something a little more affordable these are an awesome alternative.
3. White jeans. White jeans are my favorite weapon for dressing up a Winter outfit. I get asked a lot how I keep my whites so white and the answer is lots of bleach! My white jeans are constantly getting things on them but I find getting the stains out is a lot easier because they can be bleached.
What are your go-to Winter basics? I'd love to hear!
Love always,
Terra
Shop the Post