Hey gang!
First off and foremost, thank you for your sweet heartfelt replies to Wednesday's Instagram Story. I know I've said it before, but there's something about blogging much better than any clothes or makeup– and that's the community we share. 2017 may have been the year of growth, but 2018 was when we became a real community and that honestly means so much more.
On the fashion front I noticed almost everything I shared in December is now on sale. It's a funny feeling when you pay full price for something then see it on sale two weeks later (like these flannel pj's).
My goal though is share things that are a solid price/value when I get them, so to me a sale is just an extra bonus, if that makes sense.
Side note- Madewell pieces tend to run large so if you're between sizes, go down for sure.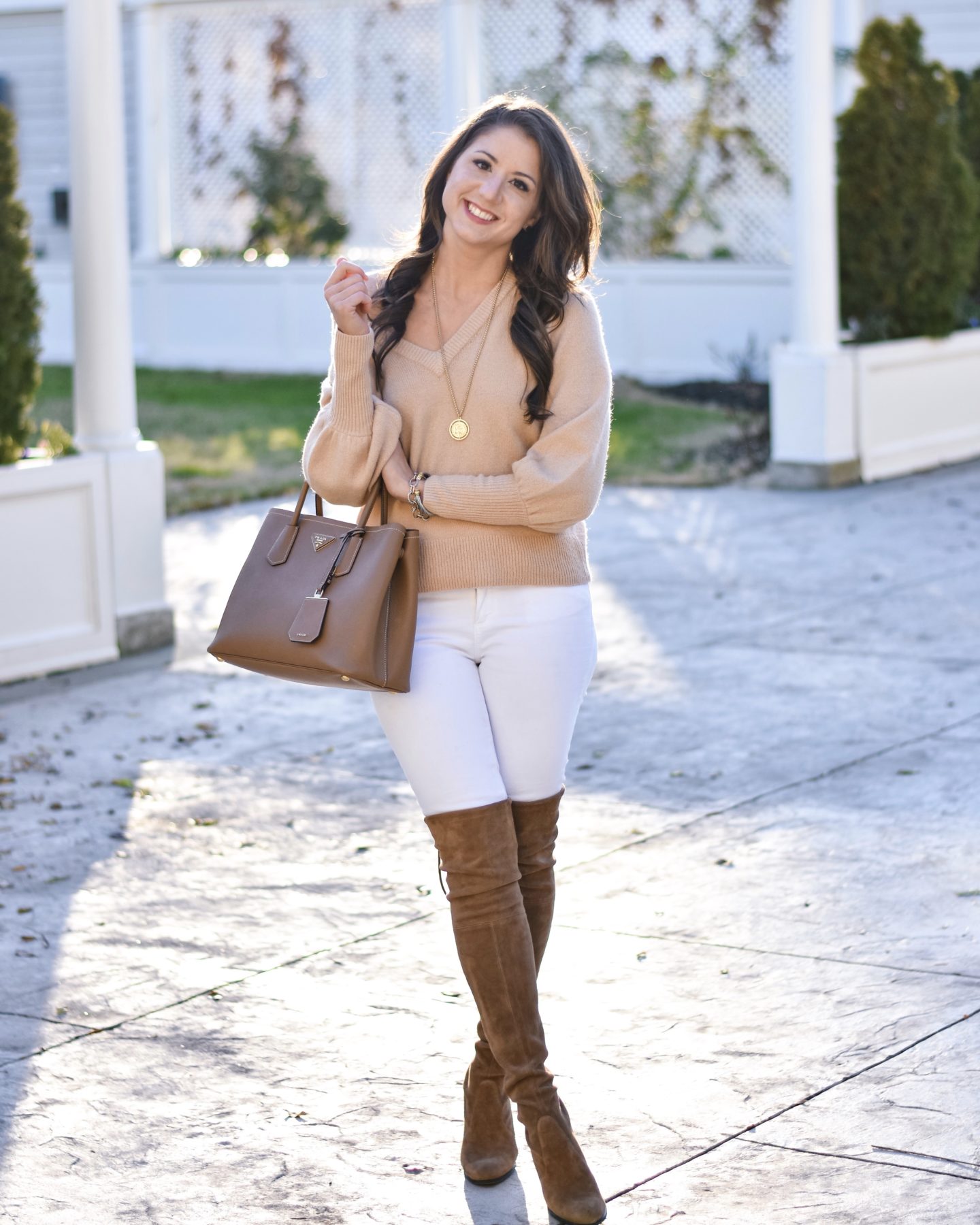 Sweater // Similar jeans // Boots (dupes here, here and here) // Similar bag here
Sweater is usually $78, but temporarily $39. I shared this one one stories- it comes in black too and it's a great basic style/color. I love how the subtle bubble sleeves make it just on trend enough.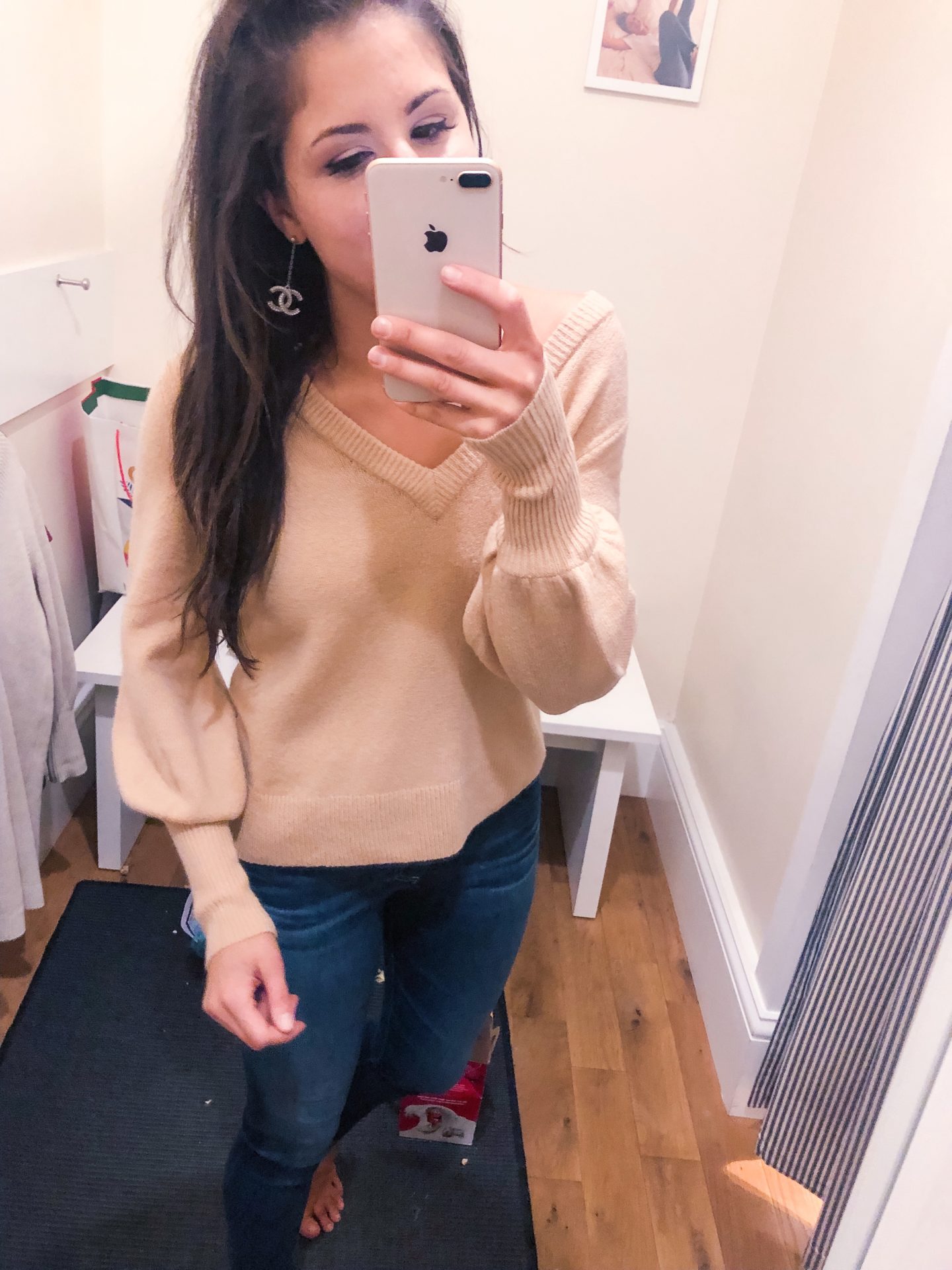 (Another picture of the sweater in the fitting room…ignore Juliana's Happy Meal on the floor!)
Also, these AG jeans are 33% off and one of the best closet investments I've ever made- the fit is a amazing even after washing them dozens of times and accidentally drying them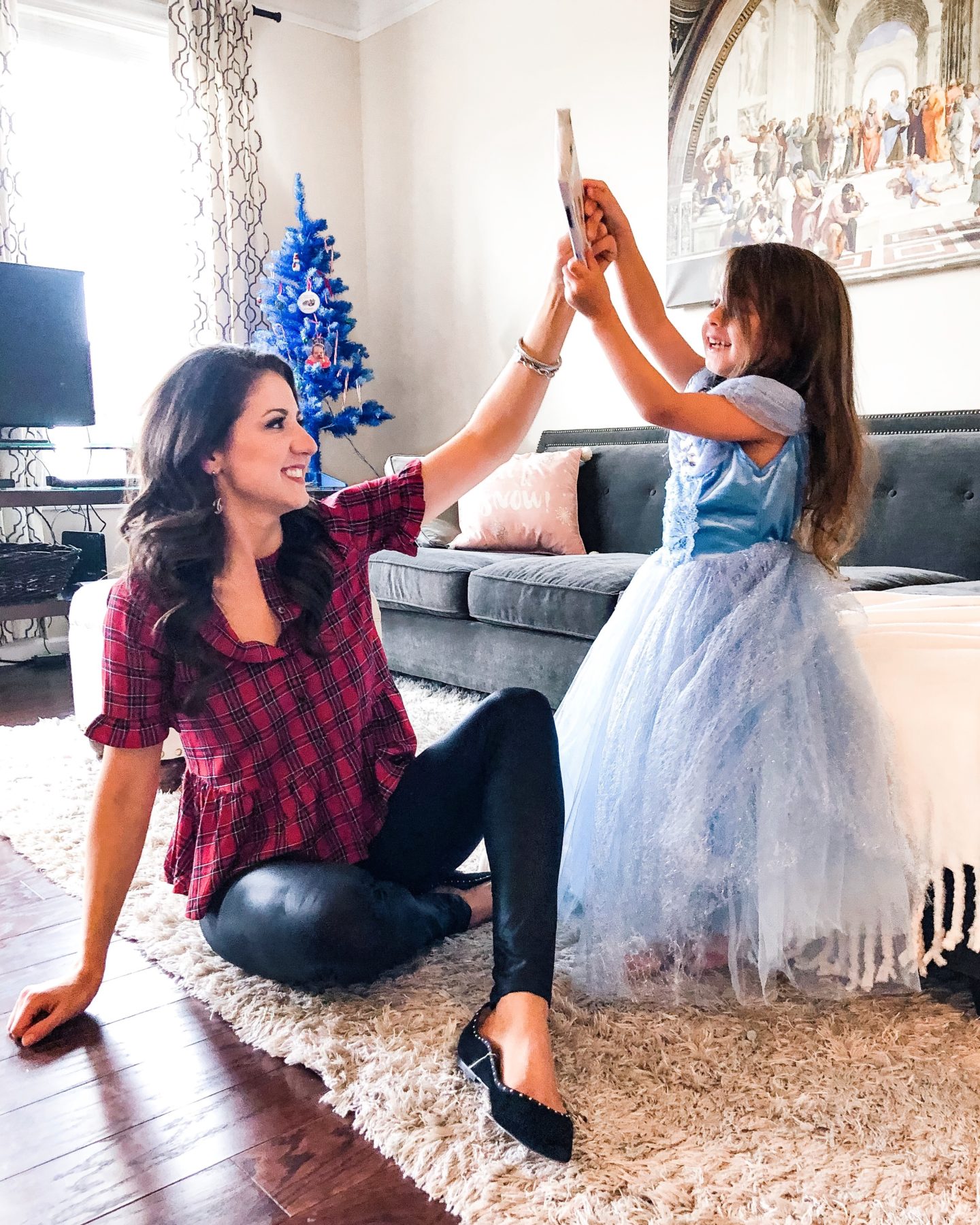 Top // Similar leggings // Similar flats //Bracelets here and here
This top is perfect for the girlie girl who wants to do plaid but make it more feminine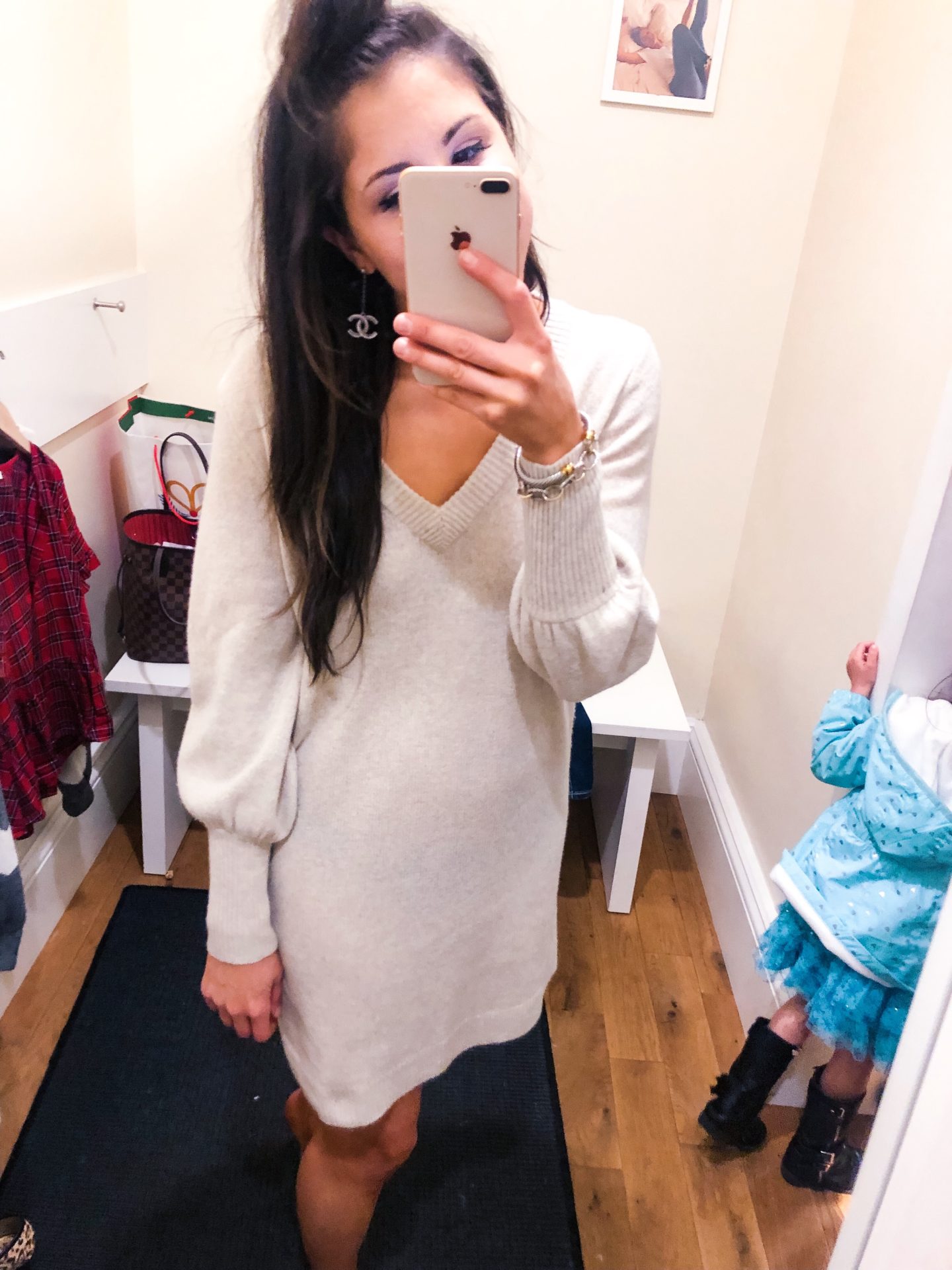 This is the sweater dress version of the above sweater, now 60% off ($48 from $118 originally)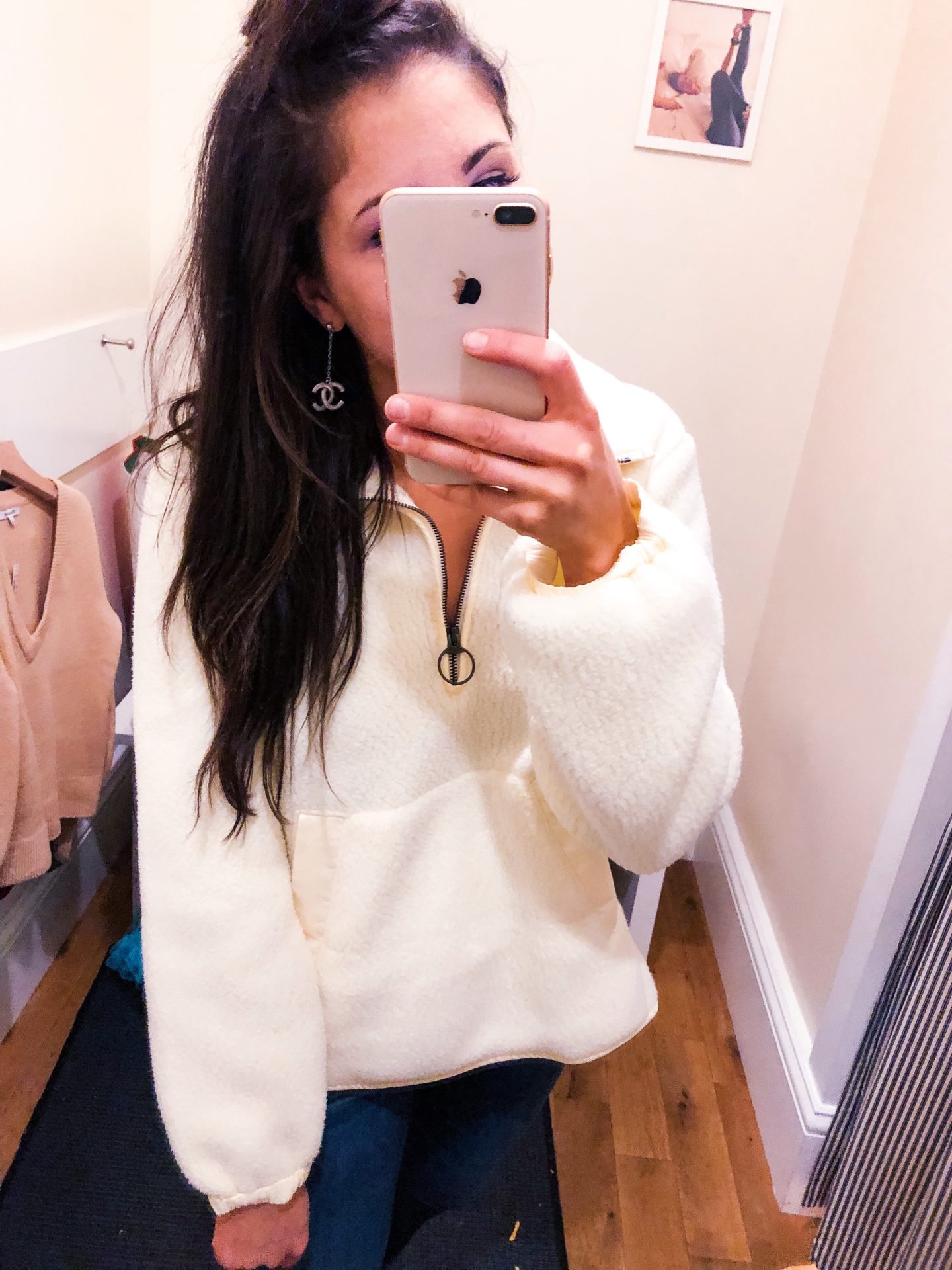 One of my favorite fleeces because of the material mixing at the hem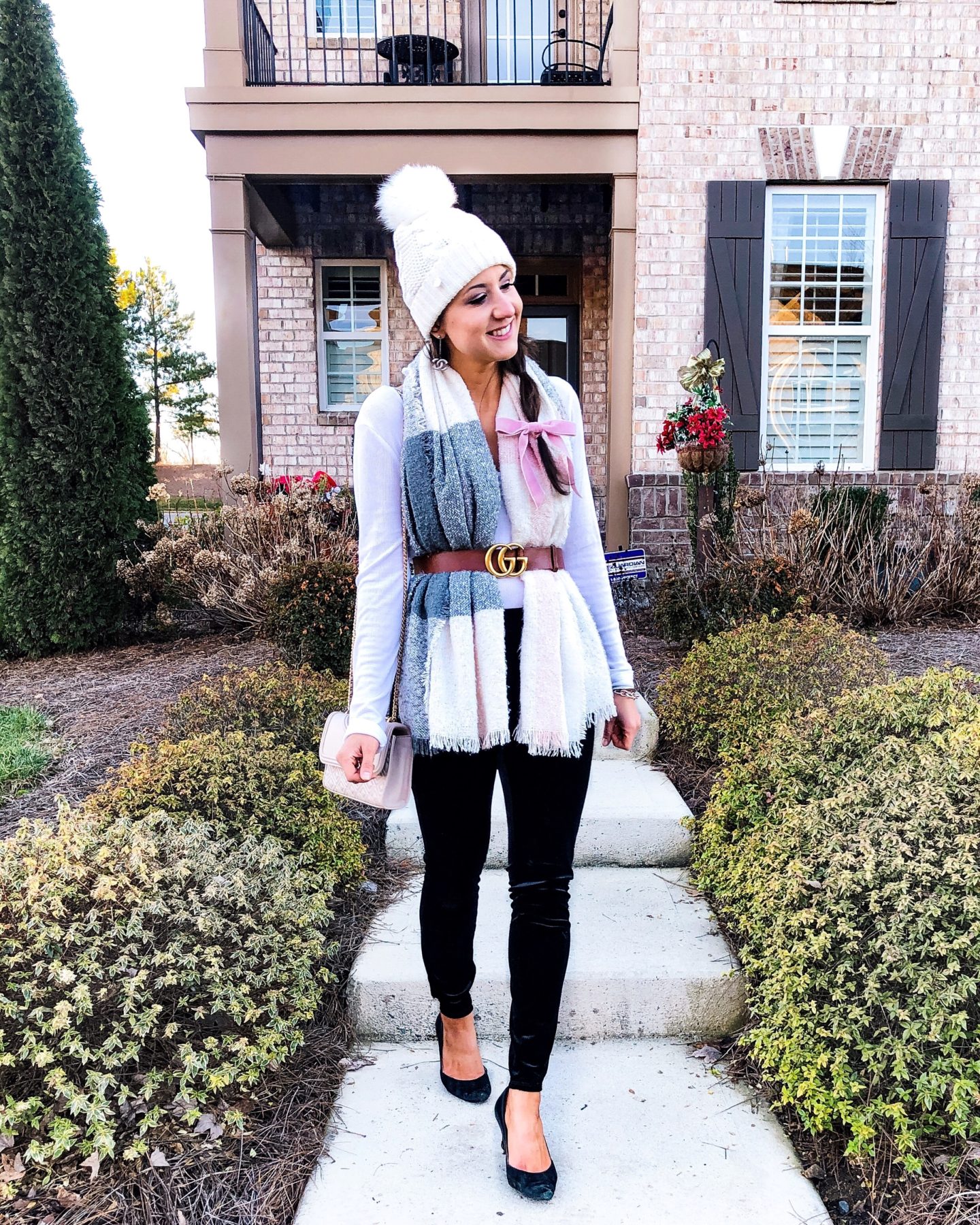 Long sleeve tee (a closet staple) // Scarf // Velvet leggings // Similar beanie (on sale) // Hair tie // Bag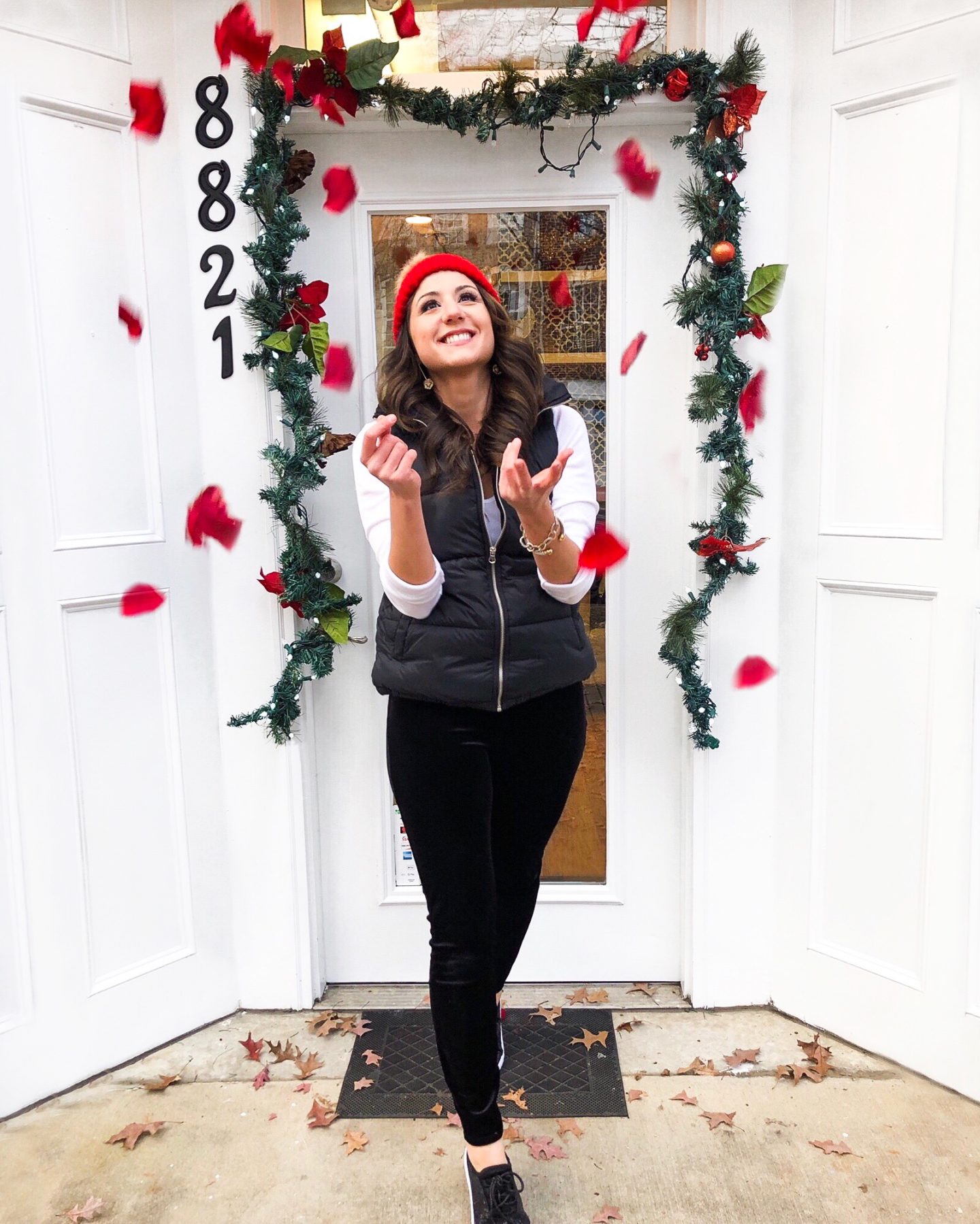 Long sleeve tee // Puffer vest (on sale under $25) // Velvet leggings // Similar beanie // Sneakers (on sale)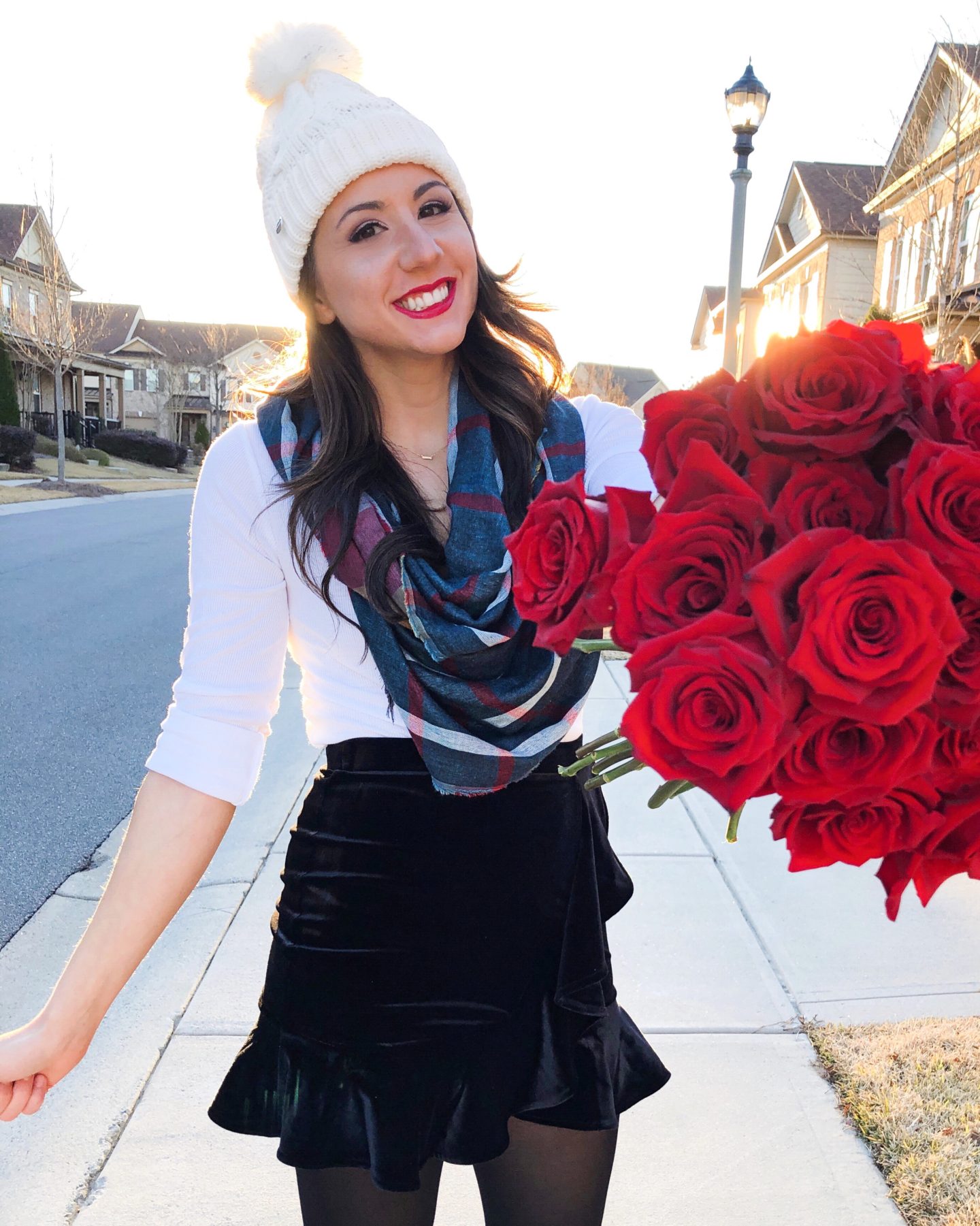 Velvet skirt // Long sleeve tee // Similar beanie // Similar scarf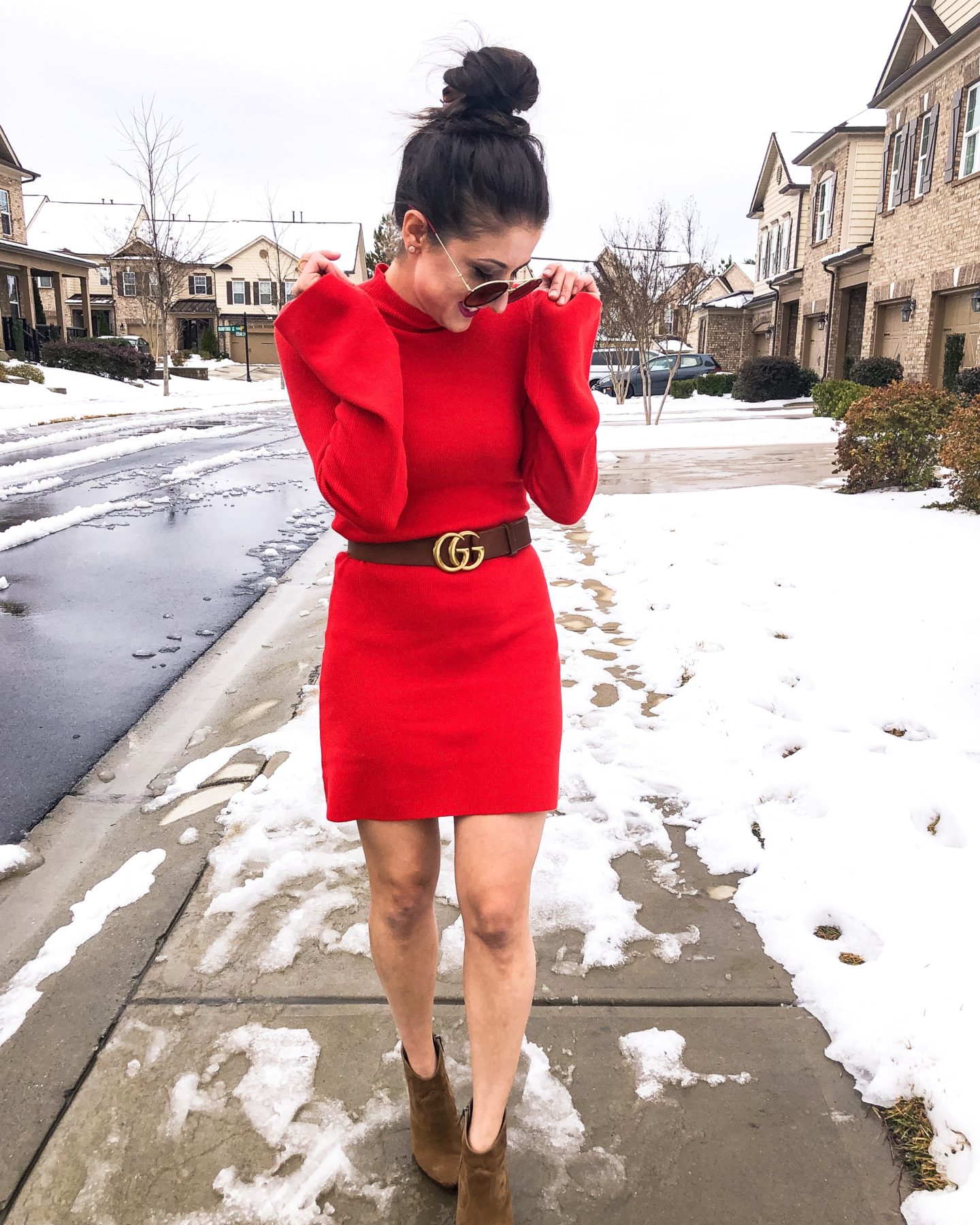 Dress (on sale) // Booties (on sale) // Belt // Sunglasses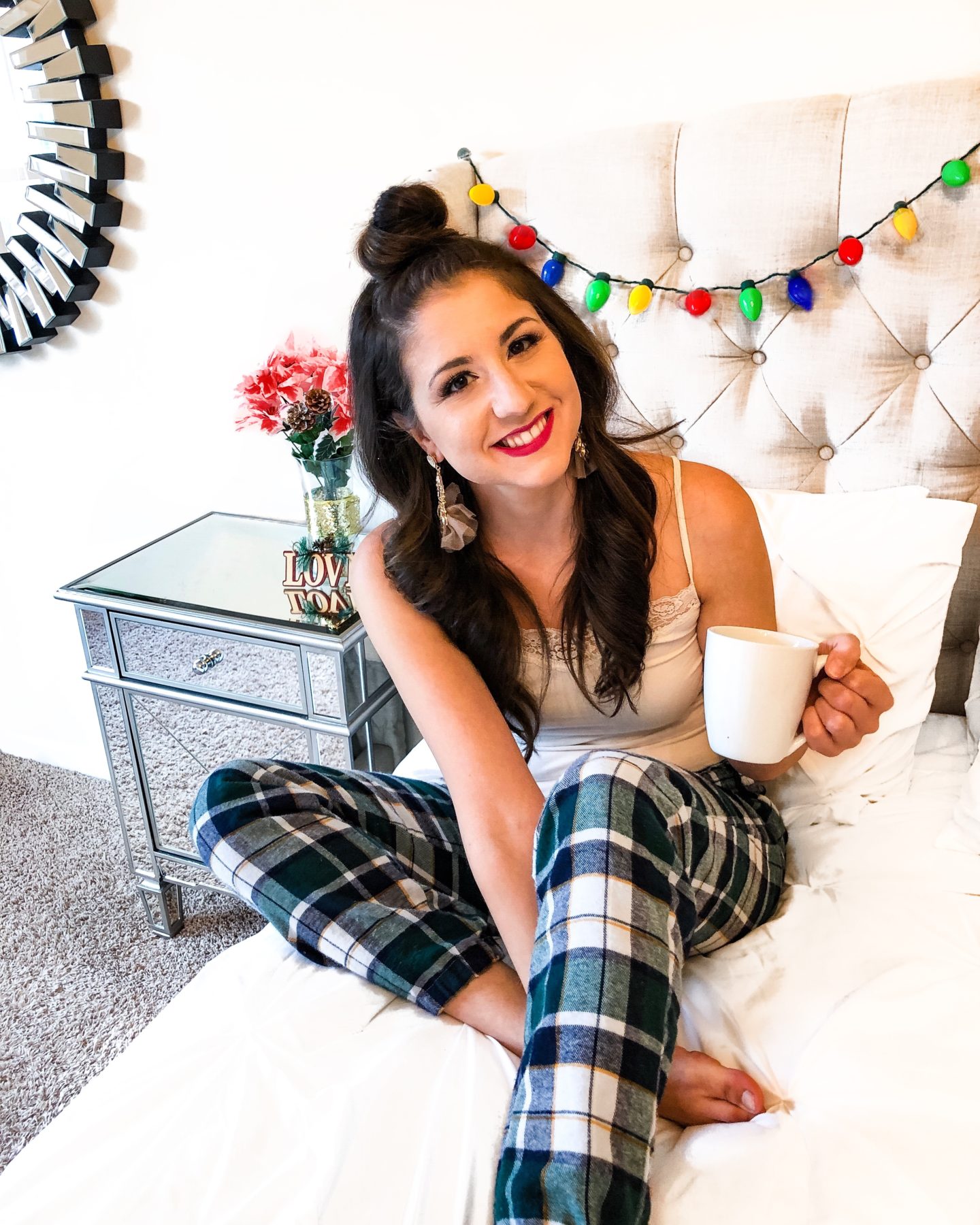 Plaid joggers (on sale) // Earrings
Last note- Madwell is having a 40% off sale on many styles here and Nordstrom is running their big half yearly sale here. If you're still in need of Winter pieces between now and Spring, these are two of the best to take advantage of. You can filter each sale for whatever item type you're looking for.
This is the last post before New Year's, so I wanted to take the opportunity to wish each of you a wonderful/memorable/safe and Happy New Year!
Thank you so much for being here and love always,
Terra
Shop the Post