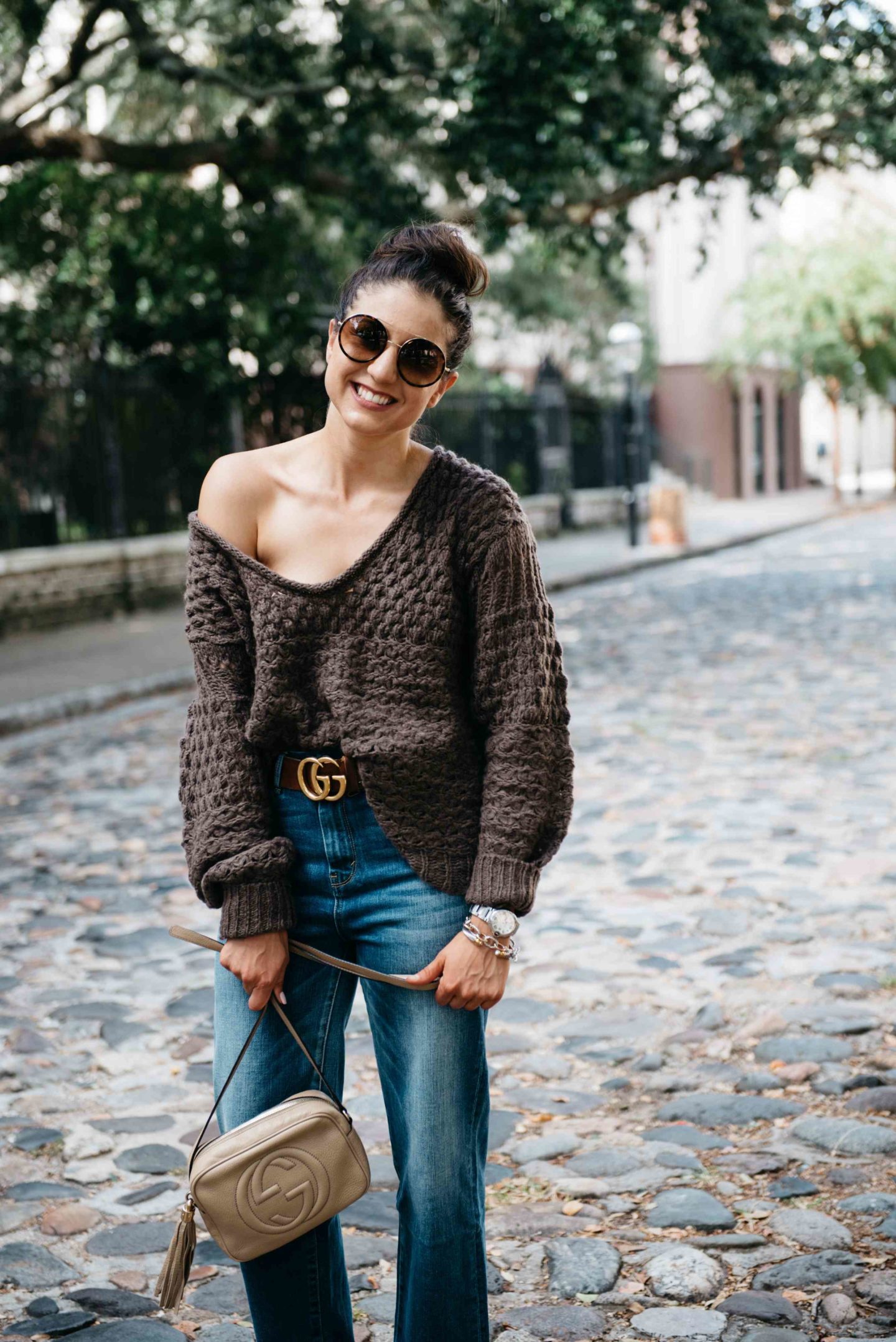 Happy Tuesday, friends! Juliana and I arrived in San Francisco this afternoon and are feeling so grateful to be here (at least I am, haha). My youngest brother Kevin is getting married in Hawaii Saturday so we decided to stop in SF to see some of my best friends who live there. Amber is my best friend from when I lived there and Natasha is my best friend from college who has since moved there. One of my best blogger friends Cassie also lives there so it'll be a wonderful (and busy!) three days. You can add me on Instagram or Facebook and check my Stories on either for all our adventures!
It's coincidental we're in California while I'm writing this post because the four years I lived there self doubt plagued me most. It'll probably surprise some of you, but self doubt is something I've stuggled with since I was a teenager…I think so often what others see in you is totally different from what you see in yourself.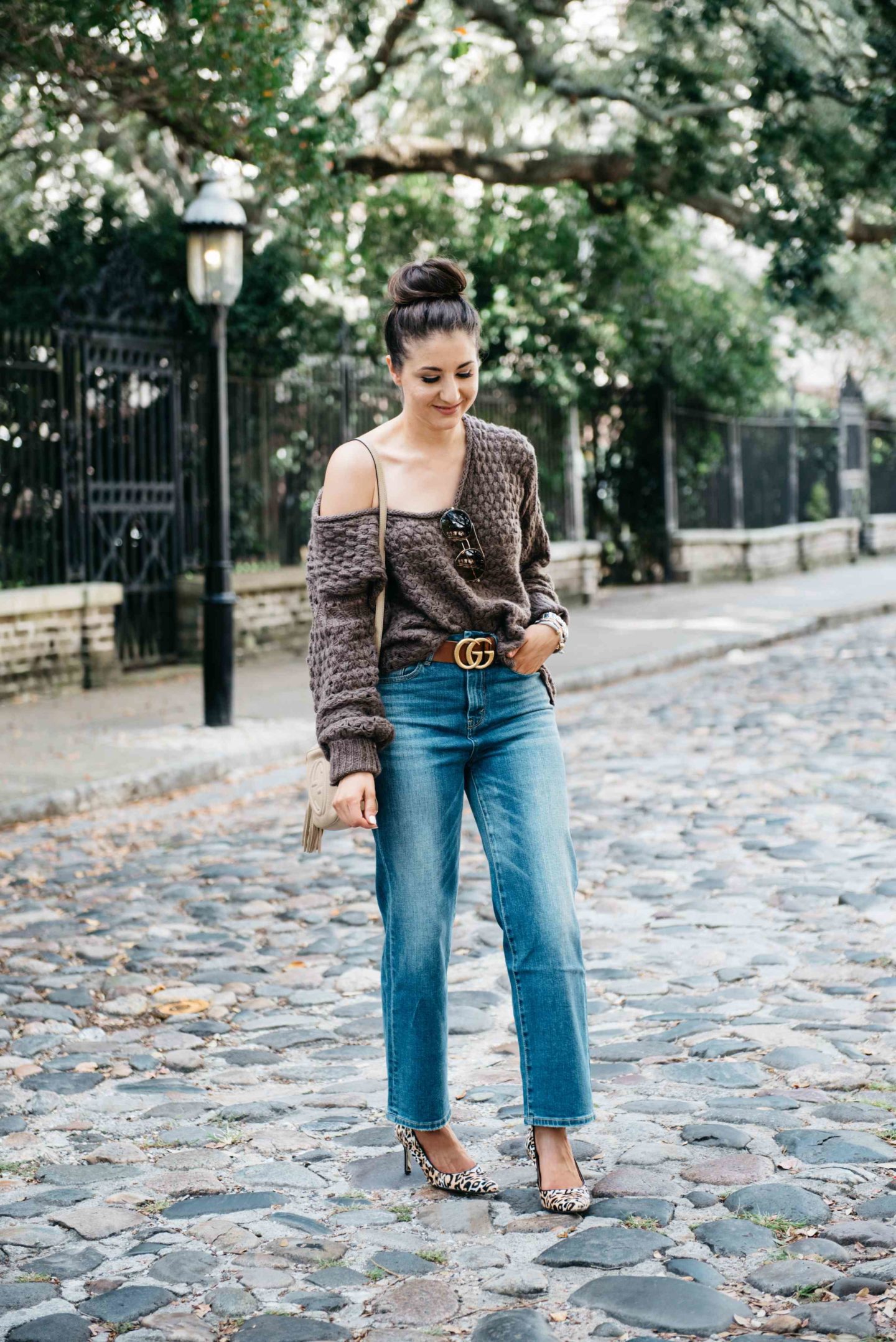 Take these pictures for example- on any other blog I'd look at them and love them, not questioning for a second. But because it's ME it's easy to pick apart my pose. Or my outfit. Or my skin. Self doubt can be crippling. It takes the focus from achieving our goals to questioning IF we CAN even achieve them, which guess what- gets in the way of achieving them. It literally serves no purpose!
As I've gotten to know many of you through this blog I've come to realize I am not alone. Self doubt is a personal demon for many of us and somehow creeps in most when we set big goals and dreams for ourselves. While I still struggle from time to time, I've finally gotten much better about shutting it down it when it starts to creep back in.
How?
Here are the 5 things that have been breakthrough for me in conquering self-doubt:
Realize there's no value in self doubt. I used to think it was partially good to doubt myself. I fogured it would help me improve or see areas where I needed to grow. This is the biggest lie, you guys. Introspection, self-reflection and taking constructive feedback without putting up a wall are all really important, but they're completely different from self doubt. Those three habits should stem from a place of positive optimism 'I got this; how can I do it better?' while self doubt lurks in a place of unhealthy self-questioning 'What if I can't??', 'See, look- I am failing! Just like I thought'.
Be aware of when you're doing it. It's easy to stay in a place where self doubt legitimately feels like reality, like your normal state of being. Recognizing when you're in the thick of second guessing yourself is the first step to pulling yourself out of it.
Set your mindset. One of the craziest 'ah-ha' moments for me was realizing I was in charge of my mindset. I know that might sound super obvious, but often we don't even stop and take inventory of the mental space we're in- or realize it's one where we're constantly doubting ourselves. Just being aware has helped so much. Your mind might wander to the brink of self doubt, but you always have the ability to pull yourself back. Something that helped me with mindset was Jon Gordon's book The Energy Bus. It keyed me into the fact that a positive mindset is a choice- even if it's often not the easy choice- and once you deliberately set your outlook, you start to behave differently. Setting a postive, can do mindset will get you on the path to figuring how to achieve your goals instead of doubting if you can in the first place.
Think back to the scariest thing you ever conquered. For me, I usually think back to two things: moving to California at 22 and having Juliana as a single mom and going back to work when she was 10 weeks old. They were both incredibly hard for me, but I got through them and grew through them. When self doubt starts to creep in over a work presentation or whether I have what it takes to be a blogger, I stop and think back to those times and what I overcame. It always gives me renewed confidence and the self doubt begins to dissipate.
Take time to celebrate your wins big and small. I'm the WORST at this you guys, but I'm slowly starting to get better. There is such real value in stopping and reflecting on something you've worked hard and accomplished as a result. I think it's hard for me as I like to be understated, but I've learned in the past year just how far slowing down, looking back at where you've come from and giving yourself a mental pat on the back can go. One big place this has helped is blogging. It's SO EASY to see the things I can be doing better, but making a habit of stopping and reflecting on the people I've touched and the platform I've built helps keep me in a space of optimism and positivity rather than crippling self doubt.
Ok turning it over to you! If you can relate, leave a comment and let me know what has helped you squash all that ugly self doubt.
Love always,
Terra
Shop the Post