This is a sponsored conversation written by me on behalf of Blue Lizard Sunscreen. The opinions and text are all mine.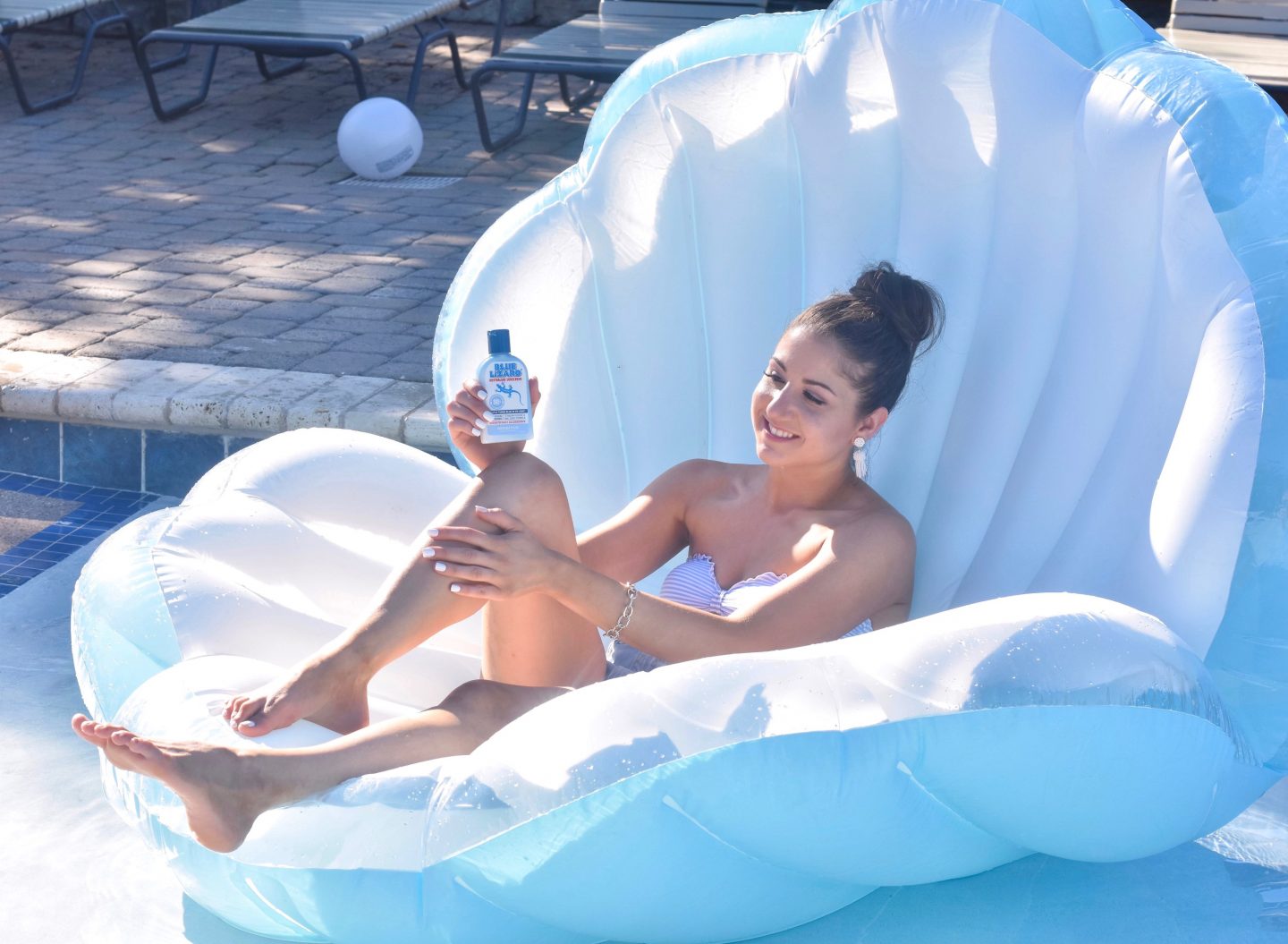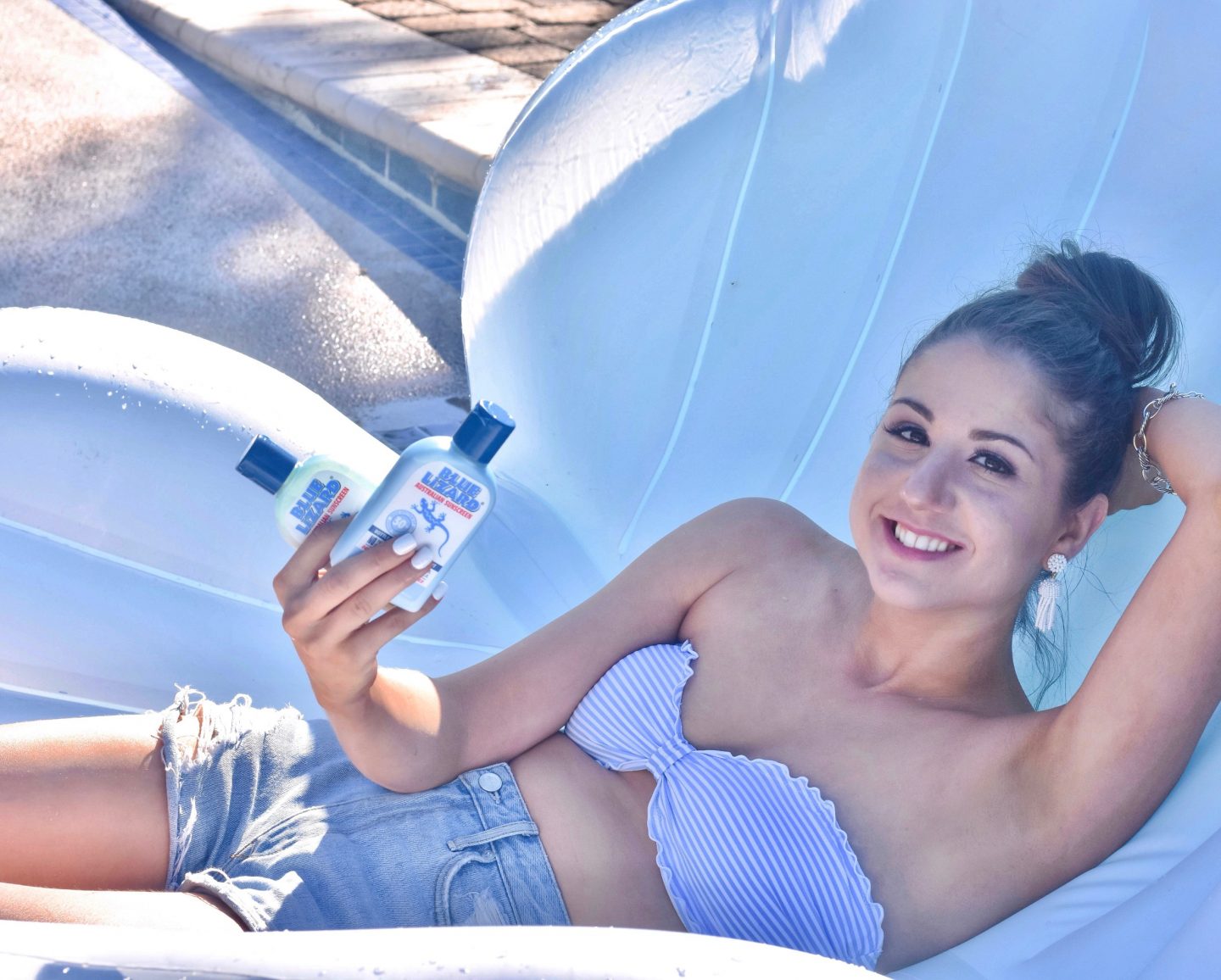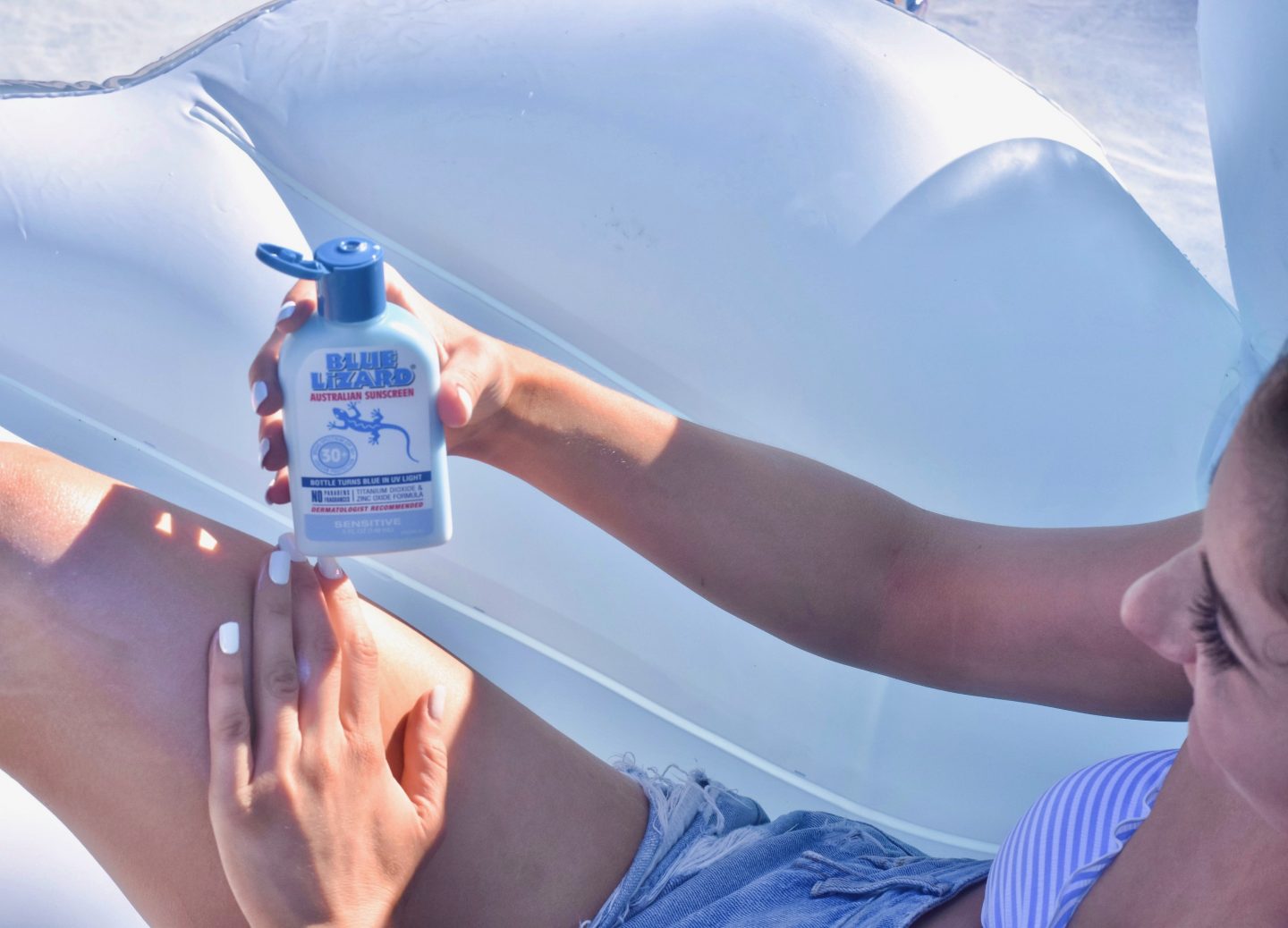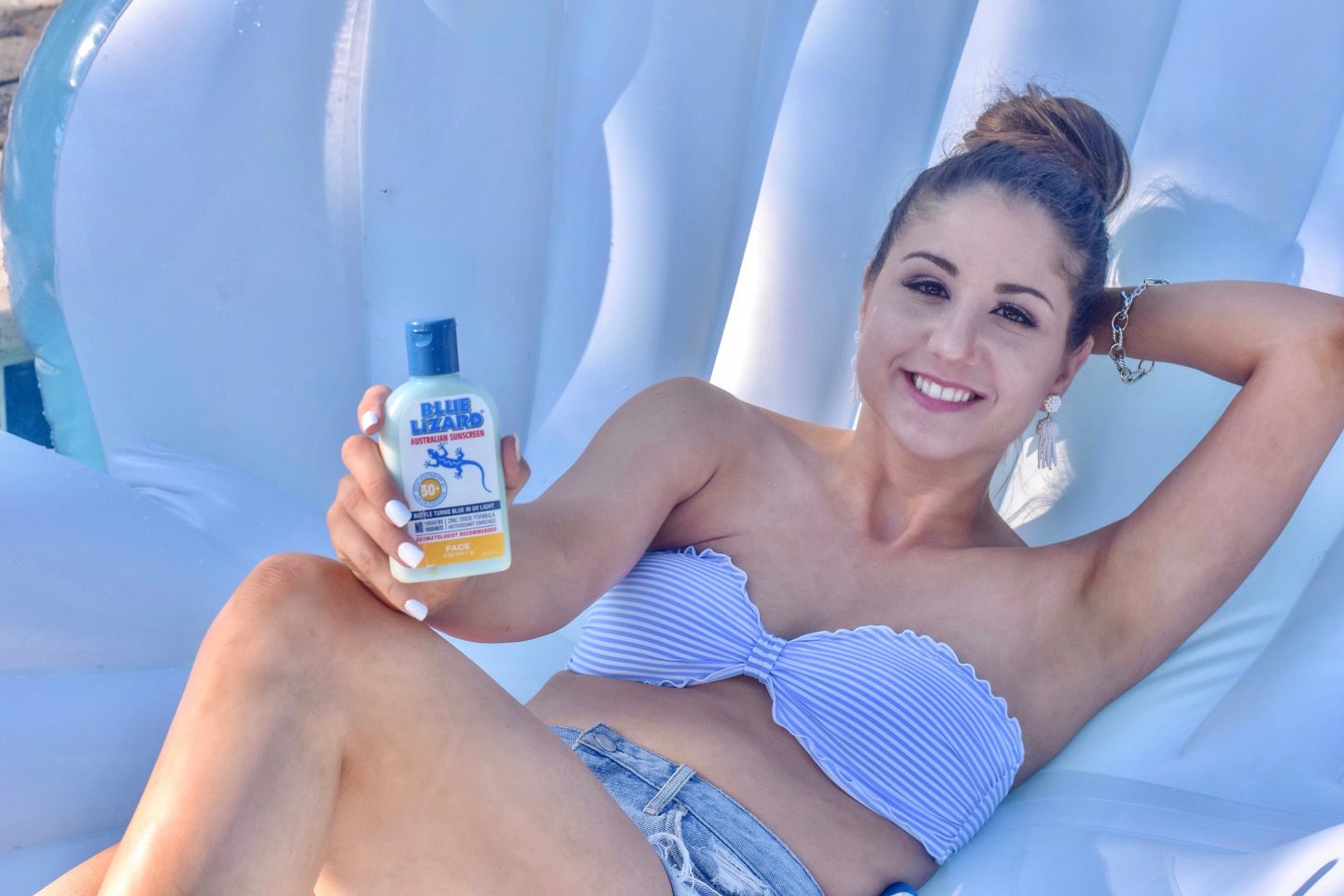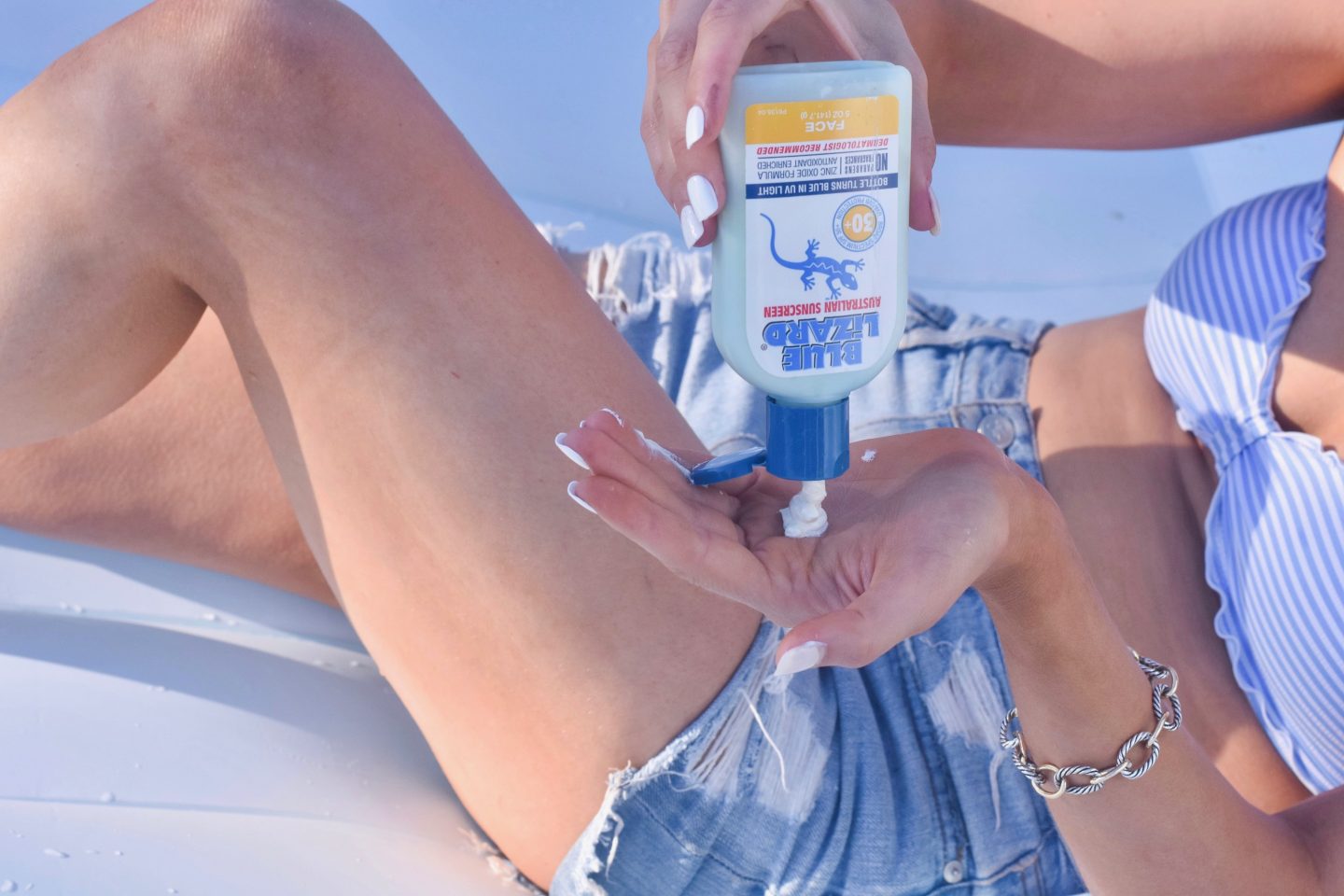 Blue Lizard Sunscreen Sensitive Formula // Blue Lizard Sunscreen for Face
Shorts // Bathing Suit Top // Bottoms // Tassel Earrings // Bracelet // Pool Float
One of my biggest take aways this past year has been how much skincare matters. Makeup is fun but if you work on great skin as a starting point, you can honestly get away with so much less and still look your best!
I shared with you on Instagram Stories last week I'm prone to melasma (sun spots), so sunscreen has been a huge focus for me this Summer. There are many different types out there but not all sunscreens are created equal. The sun generates UVA and UVB rays which have the ability to cause harm in different ways, but interestingly enough not all sunscreens protect against both. UVB rays cause skin cancer and protection from these is federally mandated. Protection from UVA rays though- the pesky ones that cause melasma and wrinkles- is not required by law.
When shopping for sunscreen, it's so important to look for one that protects against both UVA and UVB rays. If the package says 'broad spectrum', it'll protect against both. But even within broad spectrum sunscreens, there is an important difference. Many sunscreens are chemical-based and designed to absorb the sun's rays AFTER they enter your body. Mineral-based ones like Blue Lizard Australian Sunscreens, however, act like millions of tiny mirrors on top of your skin that reflect most rays BEFORE they even enter your body.
I love the Blue Lizard Australian Sunscreen for this reason, because it gives my skin the best possible defense against the sun. I use the Sensitive Skin formula all over and then the Face formula on my face and neck. Both formulas glide on easily and hold up well.
You can purchase the Sensitive Skin formula on Amazon here and the facial formula here.
Two other things I keep in mind when it comes to sunscreen:
I re-apply Blue Lizard Australian Sunscreen every 90 minutes. This is how long any suncreen lasts before it starts to wear off.
I continue to apply it until at least 8pm. UVB rays are strongest from 9am-3pm, but those sneaky UVA rays fire up strongest from 3pm-8pm…long after you'd think you were in the clear!
I hope you found this post helpful…if you have any questions on sun protection or the Blue Lizard Australian Suncreens, send them my way anytime!
Love always,
Terra
Shop the Post