Can you believe Thanksgiving is in six days?! It's crazy to me how fast this year- and particularly this Fall- has flown! Thanksgiving is one of my favorite holidays because it's centered on family and because it makes me remember how much I have to be thankful for. This year we're spending it with Ridge's family then doing another one Saturday with my brother and his family + my aunt and cousin who are visiting. Naturally, one of my aspects parts after family and food is putting an outfit together for the event :). Here are three easy Thanksgiving outfit ideas I love for Turkey Day this year: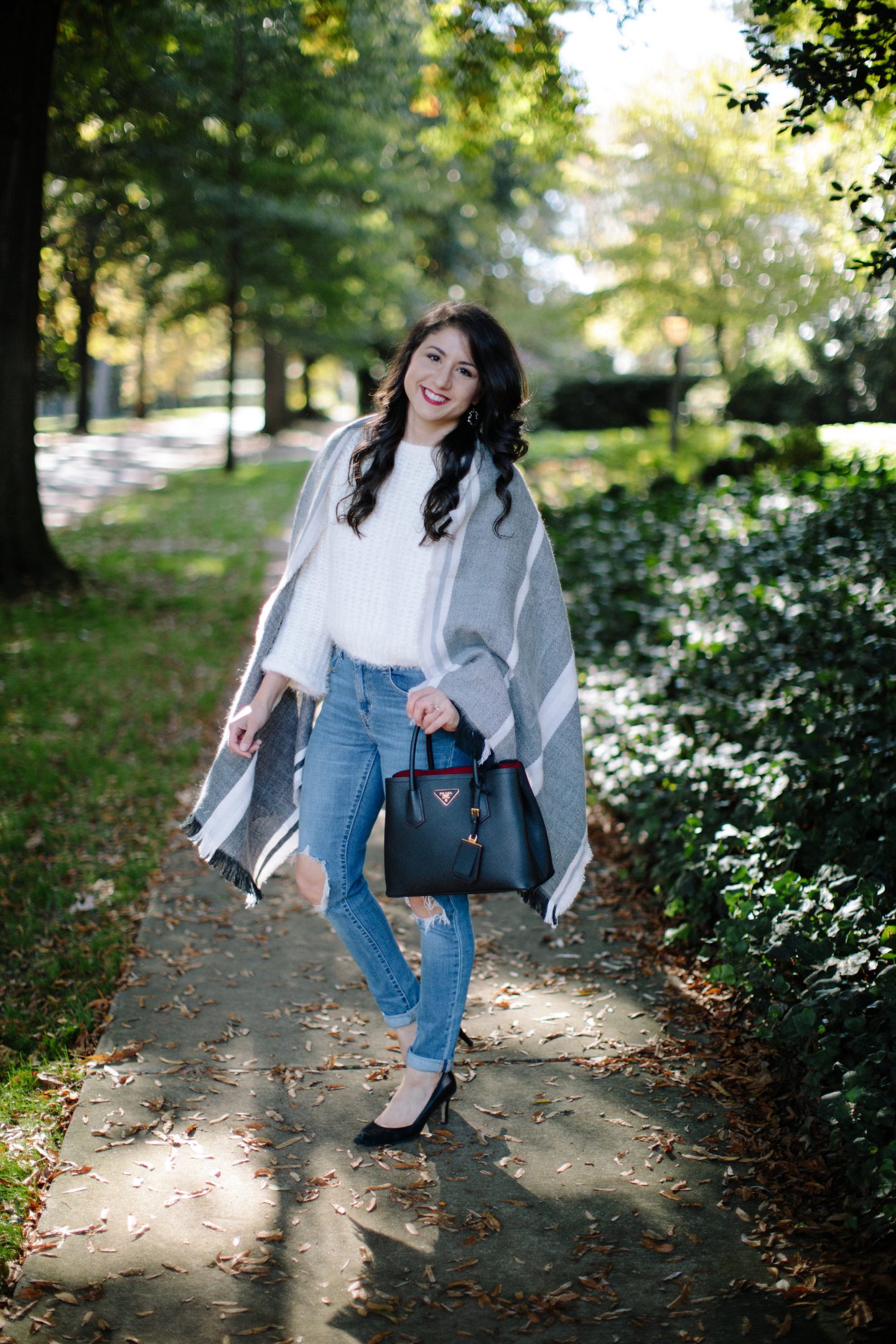 Fuzzy Sweater // Scarf // Jeans // Earrings- lonna and lilly // Heels- Cole Haan, similar here // Bag- similar
Lipstick: MAC "All Fired Up". This shade is gorgeous! It's not red but not pink, and PERFECT for the holidays!
This fuzzy sweater arrived while we were in Phoenix and I love it so much! Fuzzy sweaters are a trend this season and this one is so good. It's super warm and not the least bit itchy. Because it's cropped, I paired it with high-waisted jeans. You could probably re-create most of this outfit with pieces you already have since it's basics like black pumps, distressed jeans, a white sweater, a black bag, etc. Because the scarf ($26) has black and white, it really ties the look together. You can get it before Thanksgiving if you order it this weekend.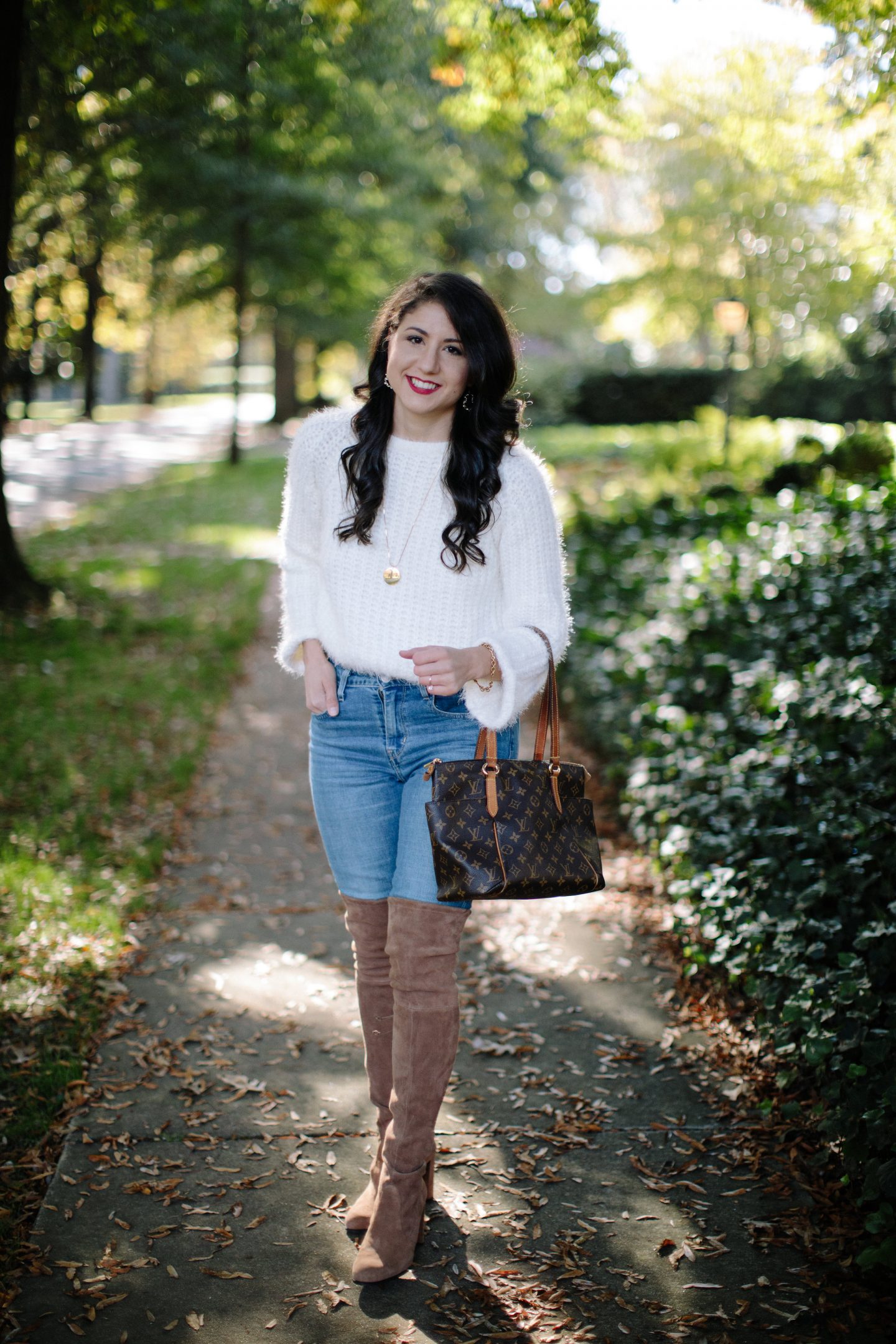 Sweater // Jeans // Necklace (similar) // Boots (similar for less here and here) // Bracelet // Bag- Louis Vuitton Totally PM (pre-owned here)
Here's another way to style this sweater that lets the texture pop and make a statement. Coin necklaces are another trend I really love and I like how this one pulls the look together.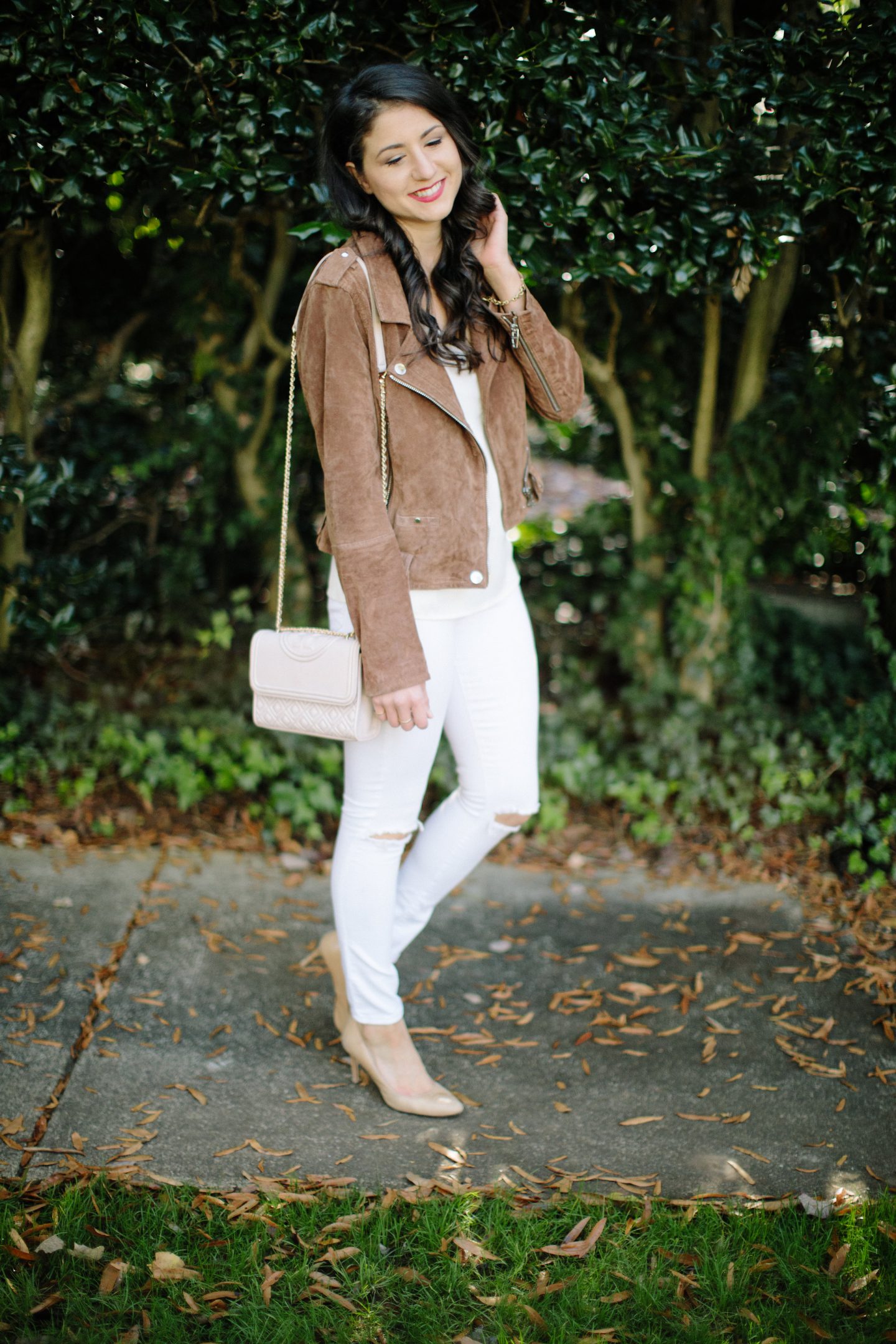 Jacket // Jeans (similar) // Heels- Cole Haan, similar here // Bag (other colors here, larger size here) // Cami // Bracelet
If all else fails, you can't go wrong with a good moto jacket. This one is amazing (flattering + affordable for real leather but go size) I love this one against a white top and jeans and actually meant to add this white beanie, but forgot :/. It really completes the look!
What are your plans Thanksgiving?
XO,
Terra