Until last year I hardly paid attention to belts. I owned a few skinny leather ones I wore them from time to time, but for whatever reason it wasn't an accessory that "stuck". I could shop all day for earrings, but a belt? They just didn't interest me. Then, as I started blogging it started to register just how powerful an accessory a good belt can be. A great pattern or buckle can completely transform a basic look with almost no time or effort! I began to realize it's a secret weapon of sorts- and thus started my search for the perfect belt.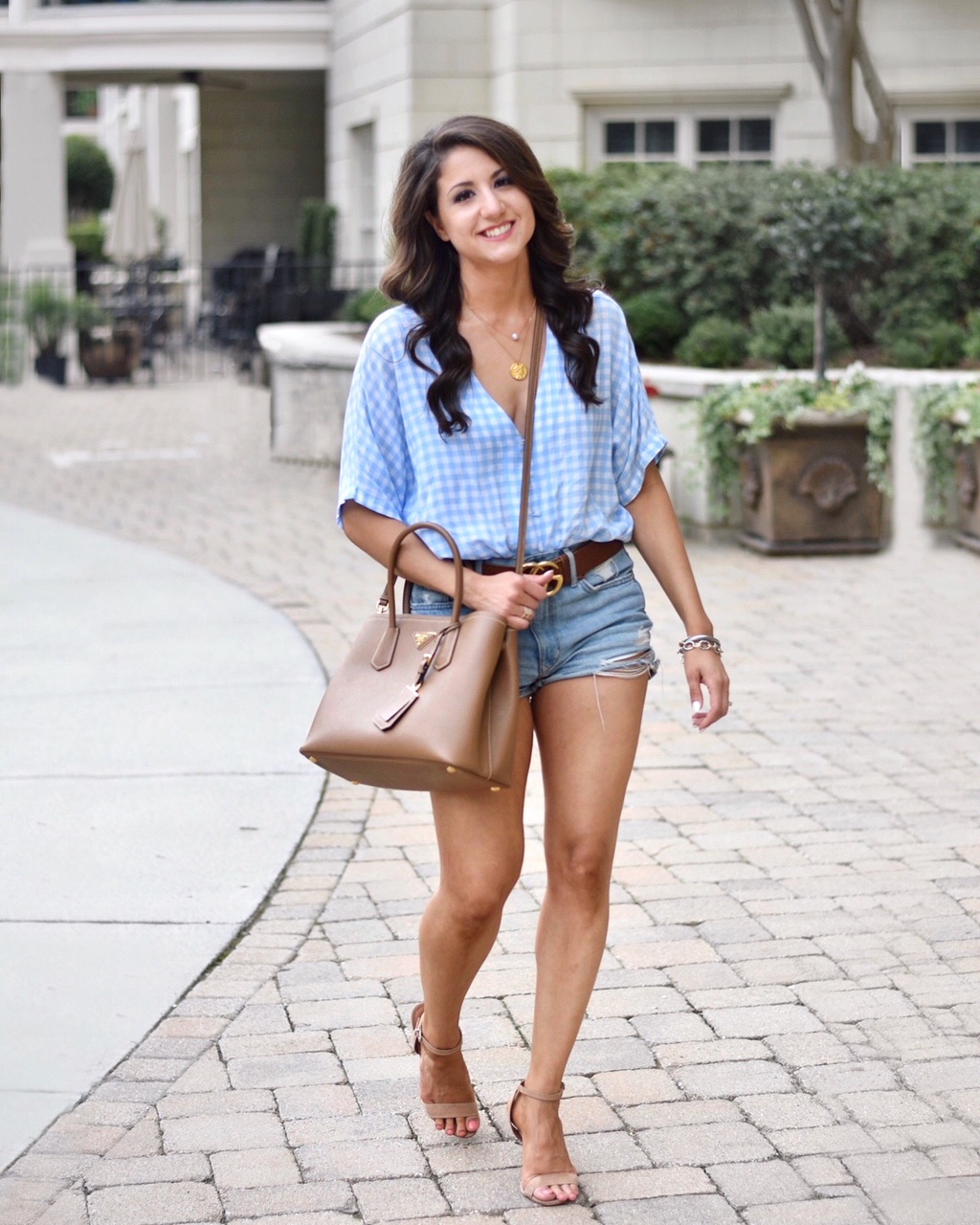 Gucci belt // Top (on sale) // Shorts // Pearl Necklace // Medallion Necklace // Bracelets here and here // Ring // Sandals // Bag- Prada Saffiano Cuir Double Bag Medium (similar for less here)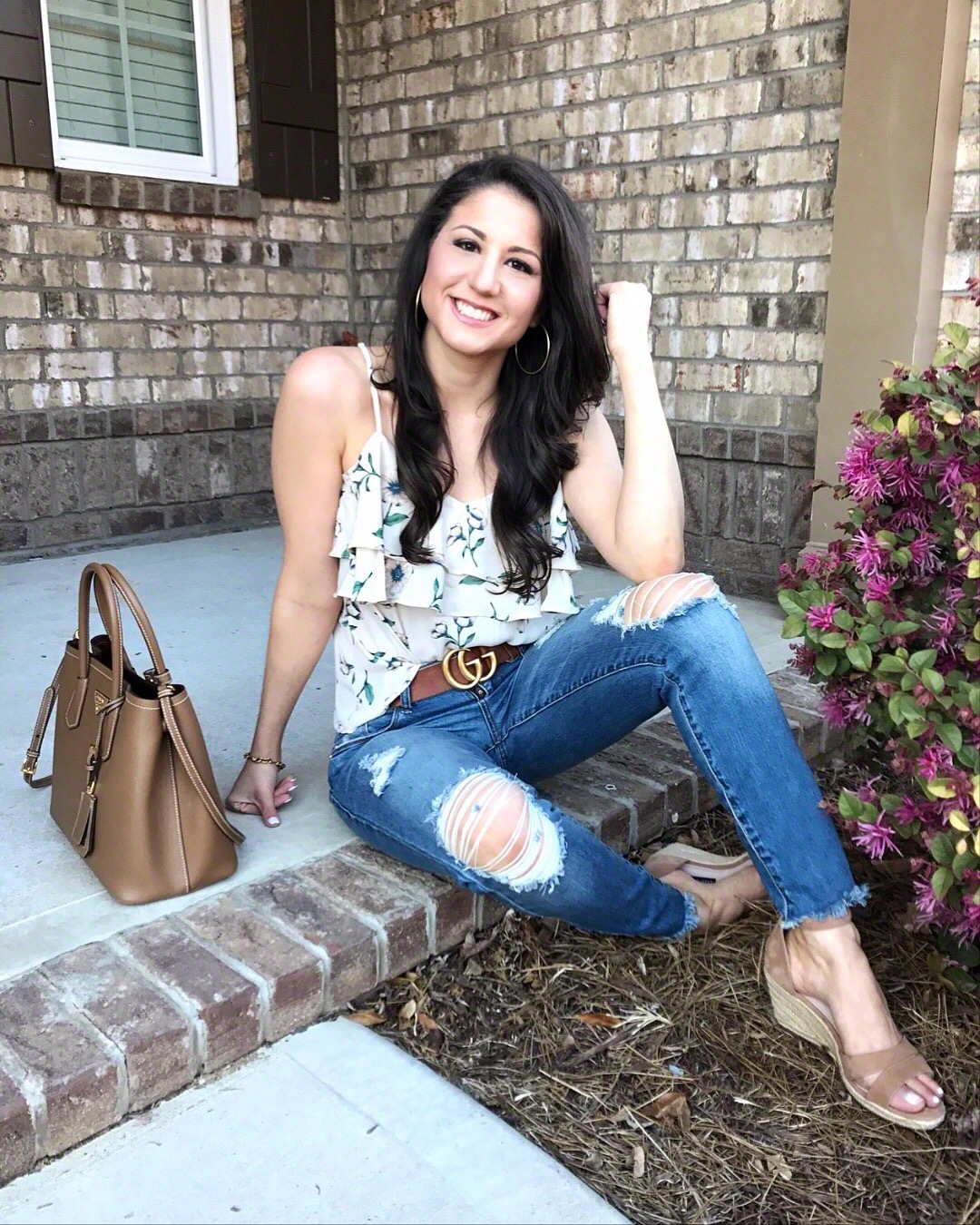 Gucci belt // top ($29) // jeans // bracelet // earrings // bag // similar for less here
Gucci belt // teddy coat // cami // jeans // bag //
boots, identical style on sale for under $80 here
I wish I could tell you the belt I landed on was a rare find, but unfortunately I can't claim that :). In the world of fashion blogging the Gucci belt is very popular- and by that I mean omnipresent. (When I was in NYC last month, I discovered it's just as much a hit with Manhattan residents too.) The interesting thing about seeing so many examples of the Gucci belt though was noticing how versatile it was: it could be styled a multitude of ways and worked well for all different fashion aesthetics. I think when investing in a designer piece it's important to consider how adaptable it'll be as your style evolves and I knew I would be 100% fine in this department.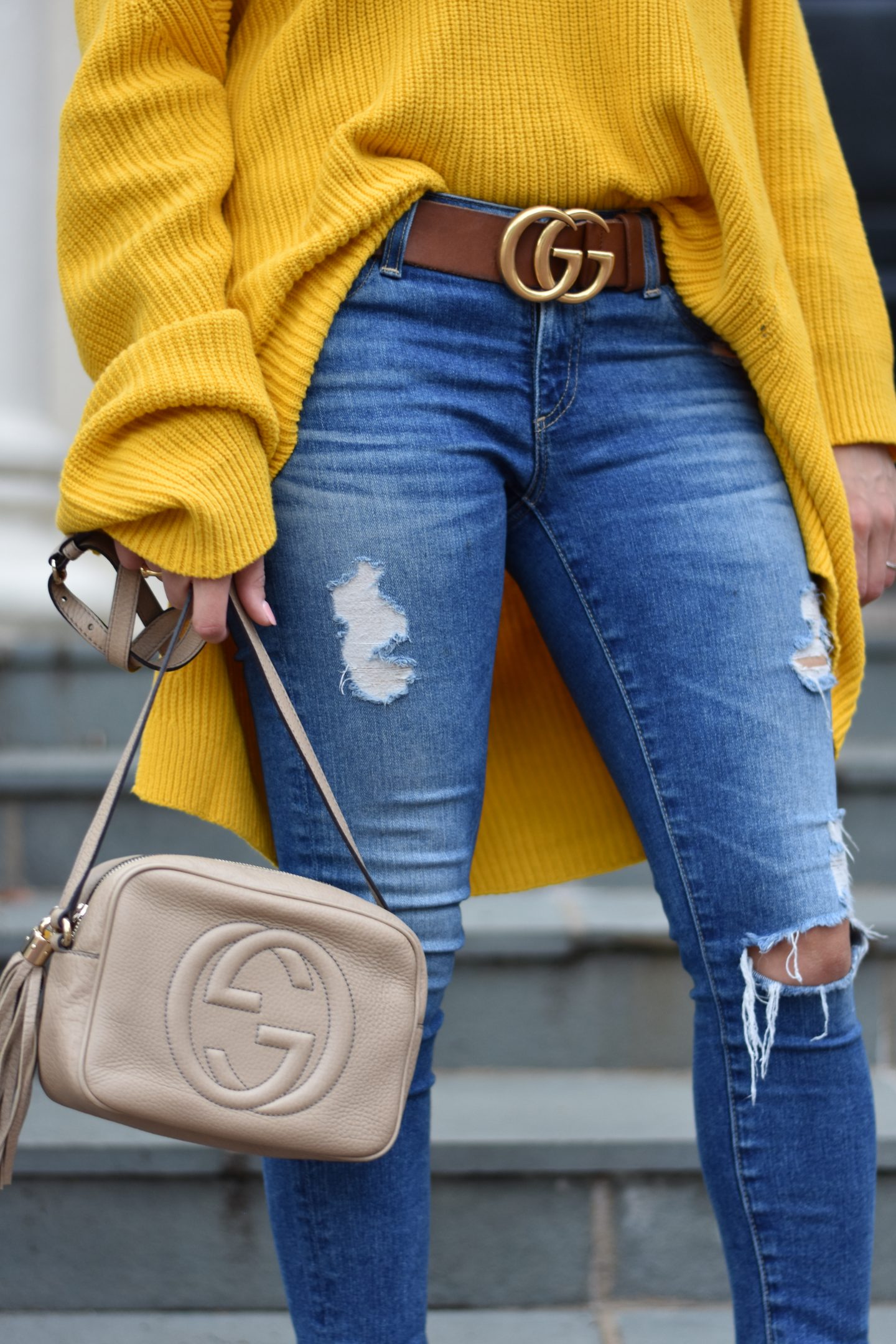 Gucci belt // sweater // jeans // Gucci Soho Disco Bag
Now that I've shared a little of the "why", here's a bit more information and a review of the pros and cons of the Gucci belt.
There are several versions of the Gucci belt in the Double G "Marmont" logo. My belt is here; the size I got comes in several different styles/colors. There's also a "skinnier" version here that comes in four colors and a pearl-embellished one that comes in two (full assortment of Gucci's belts here). Due to its popularity, sometimes sizes of the Gucci belt are sold out online and in store. The way I got around this? I purchased a 90mm belt when I really needed a 75mm (for reference, I'm a size 2-4 in jeans) and had a leather/shoe repair place cut out extra leather near the buckle and re-sew it. It doesn't show at all and is a perfect work-around if you really want this belt in your size without a wait!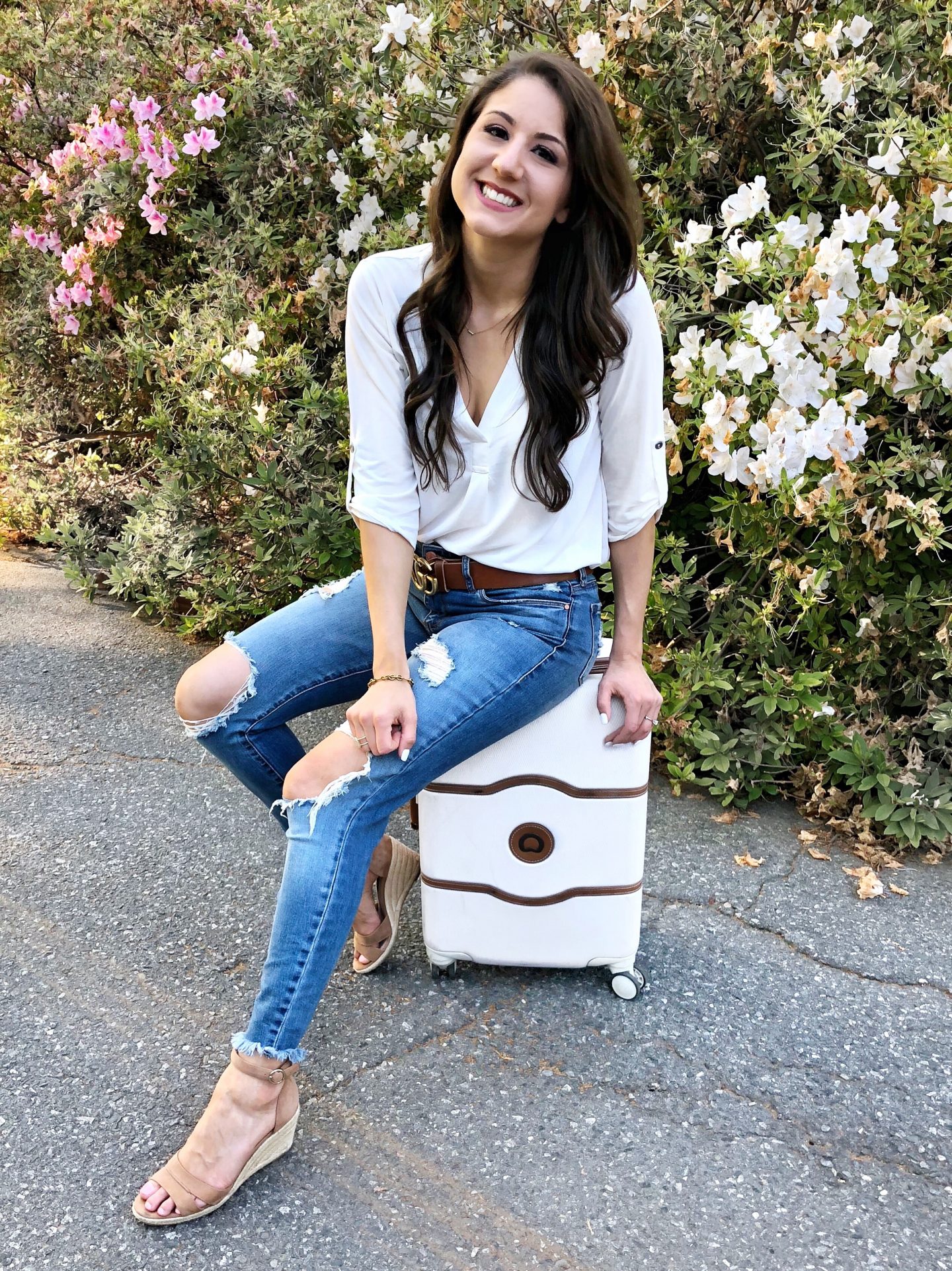 Gucci belt // suitcase // top // jeans // necklace // wedges
Pros:
The quality is amazing. The leather is thick and the buckle is high quality metal.
You can wear it with anything- jeans, skirts, dresses, or even a romper (it looks so good with this one!) and what's more, it'll instantly elevate whatever you are wearing.
It will hold its value. I feel like this is really important when considering a $350-$450 purchase. Gucci has been on fire in the fashion community since Alessandro Michele took the helm as creative director and right now many items are sold out for this reason. (I've also noticed anything Gucci sells almost immediately on Luxury consignment sites like The Real Real).
Cons:
The buckle is heavy! (It's made from ruthenium metal). It can be a little clanky when taking on and off, but when it's on I don't notice the weight.
It could be considered flashy. Some people love logos and others don't like them at all. I'm somewhere in the middle- if I think a piece is beautiful I love it, logo or not. For this reason the "flashiness" of the logo doesn't bother me (and could even be an asset if you fall into the "logo love" category), but I know for some it may be a deterrent.
Are you a "belt girl"? What are your thoughts on investing in a designer belt versus a bag or even shoes?
XO,
Terra
Shop the Post