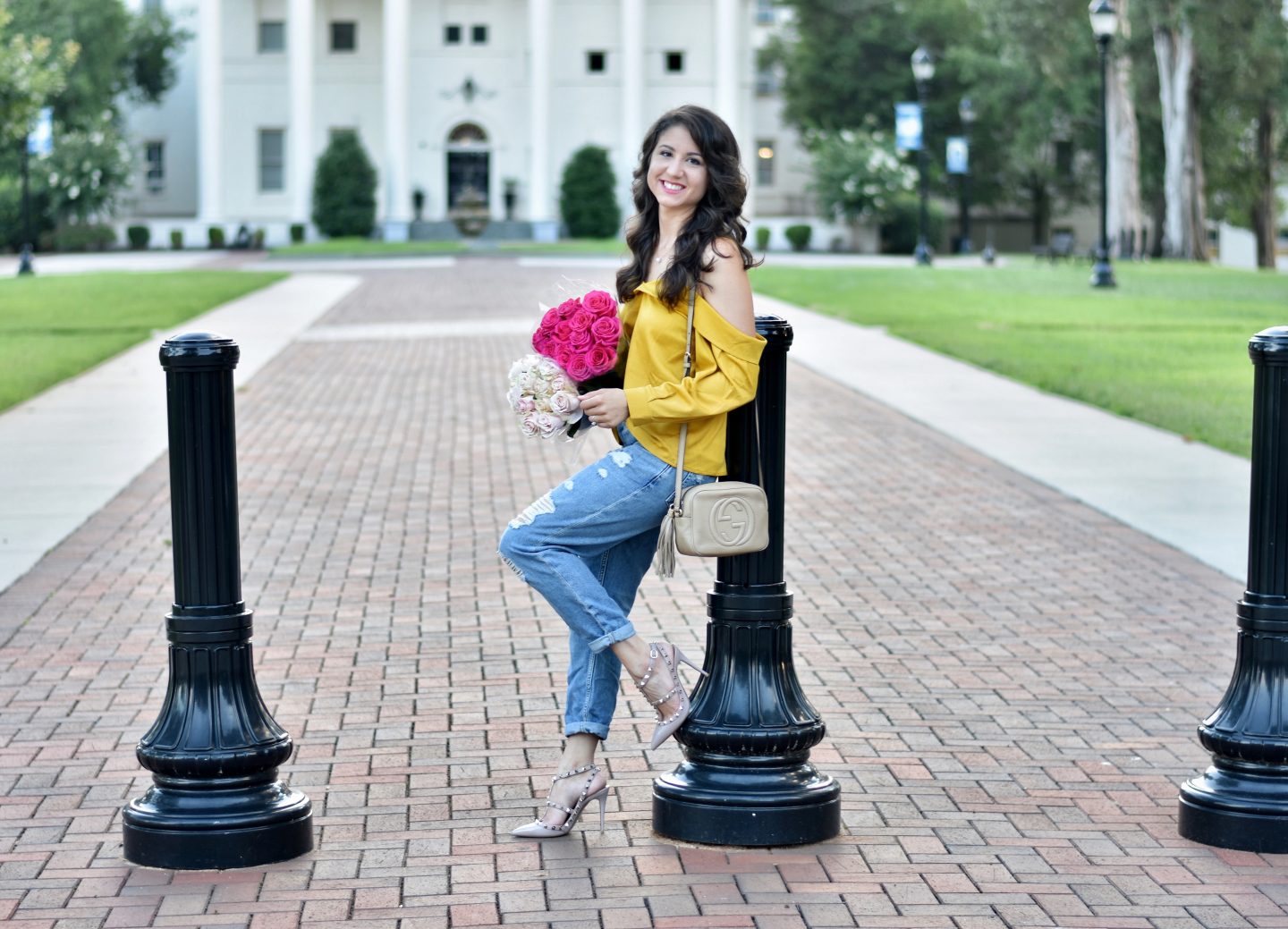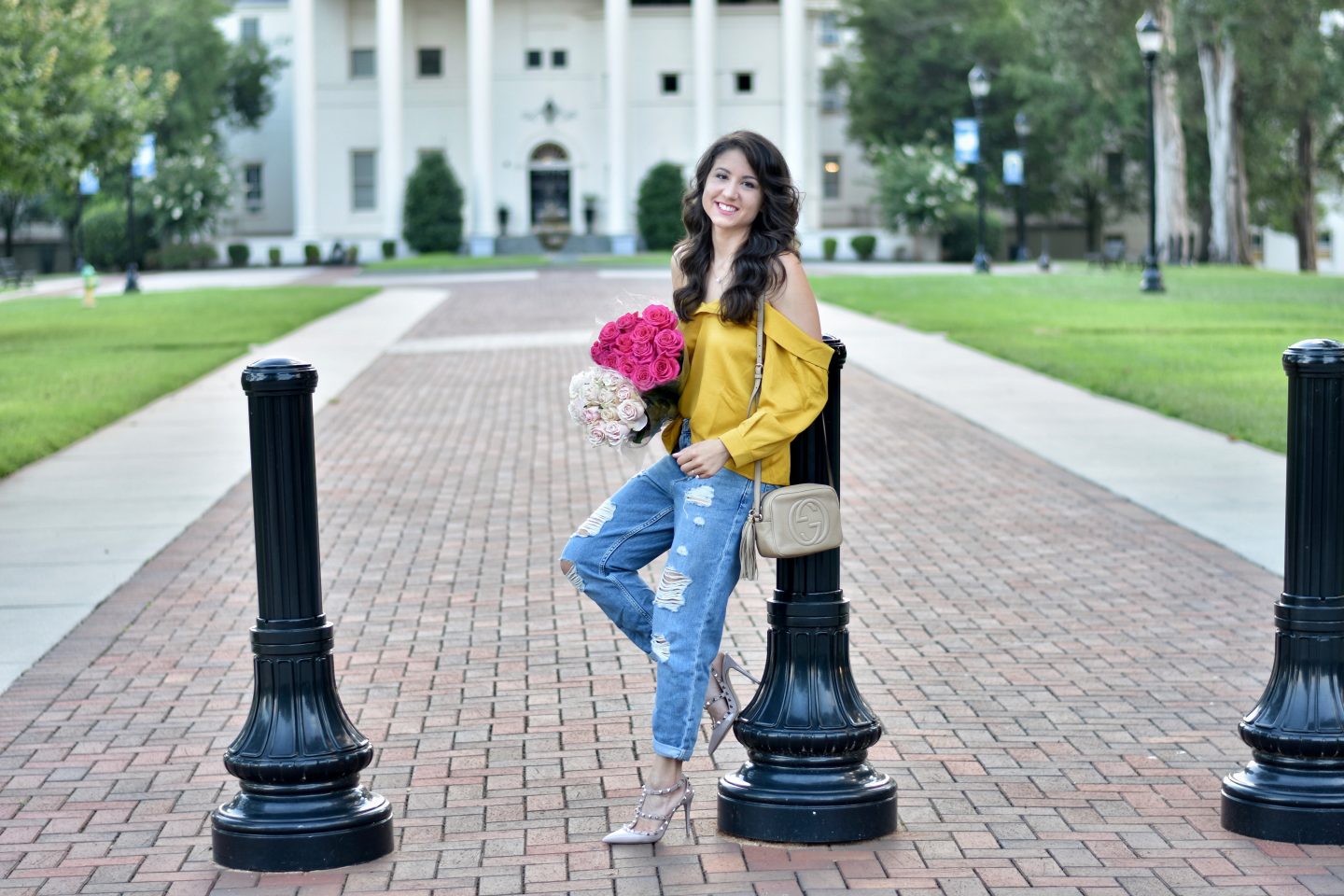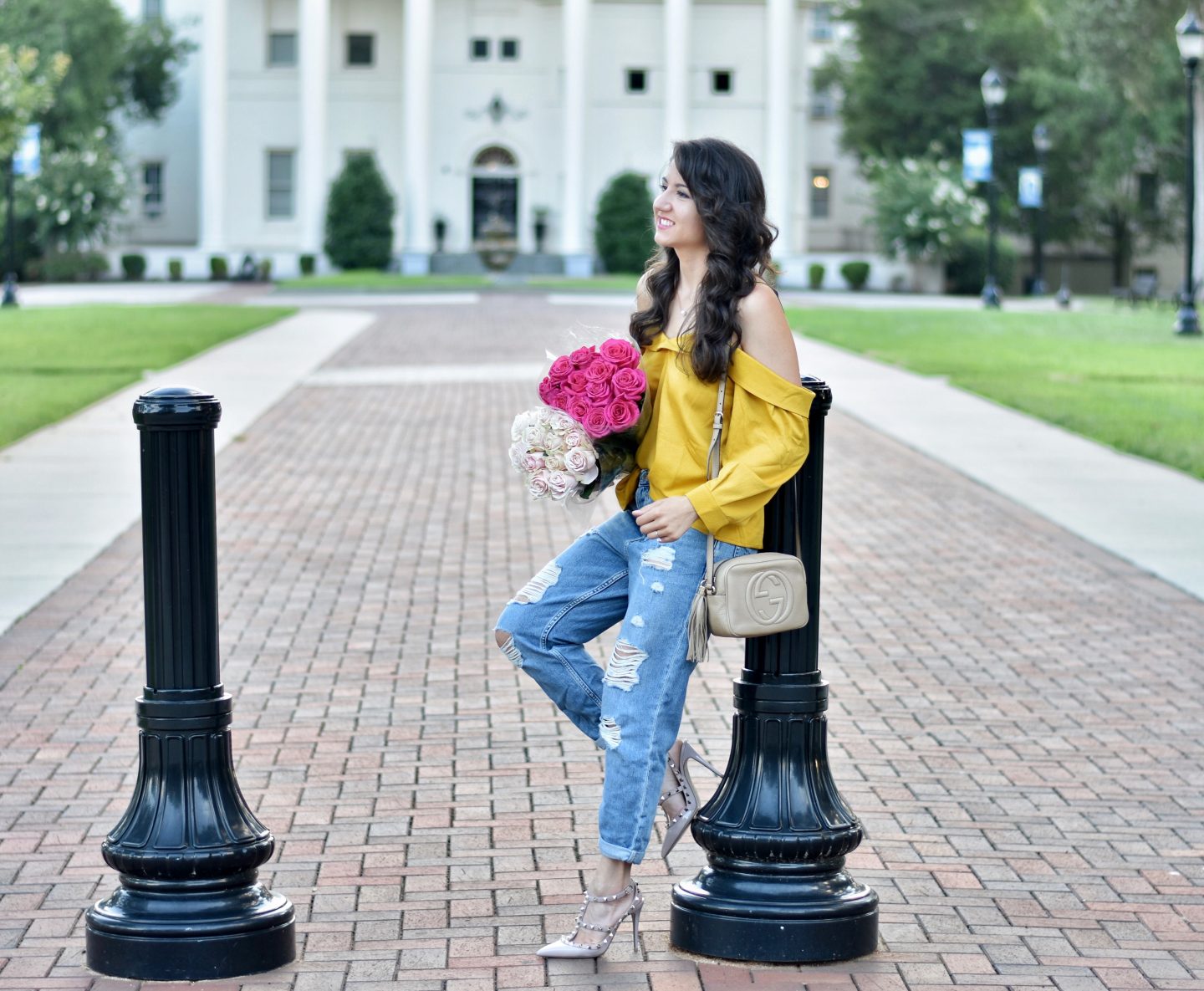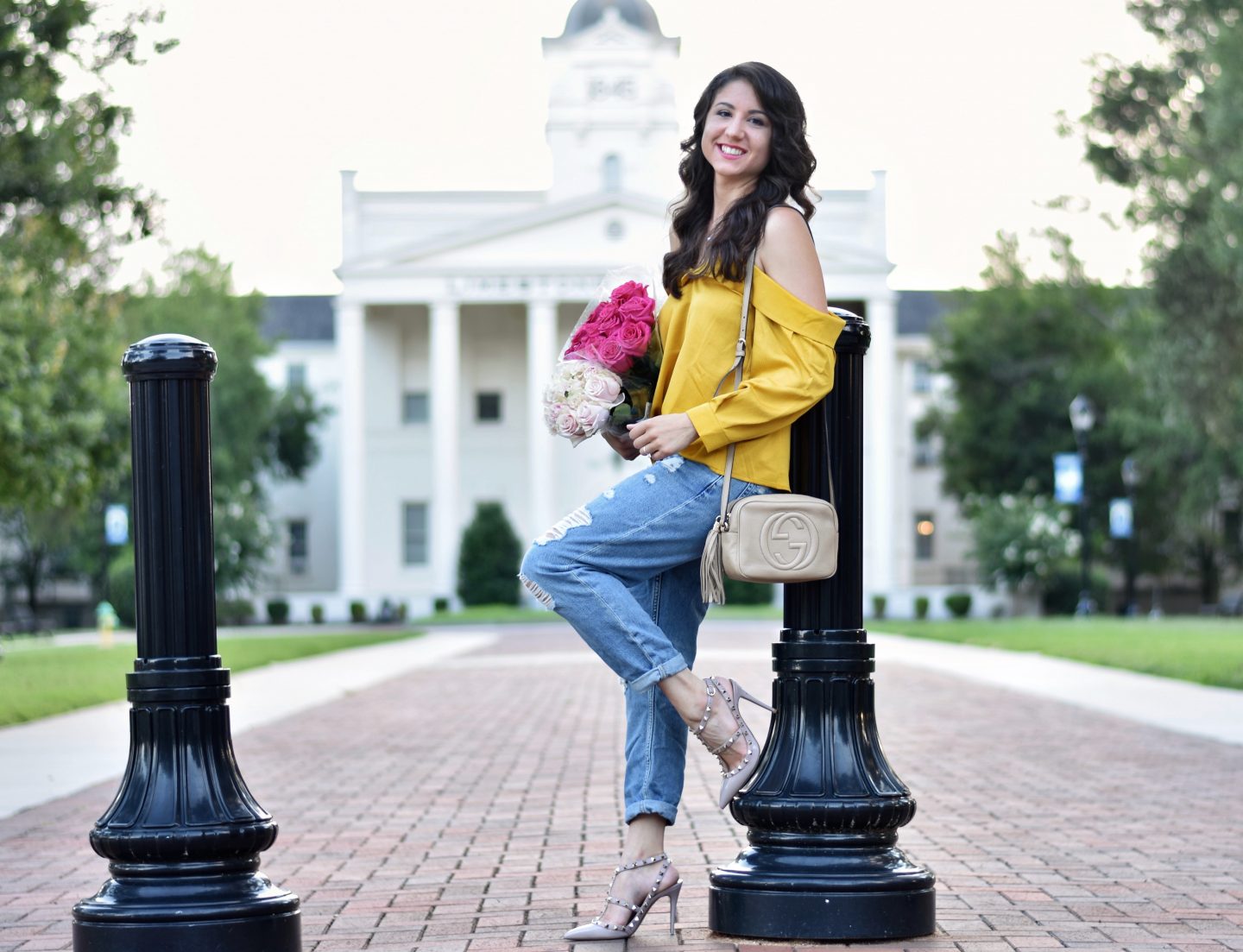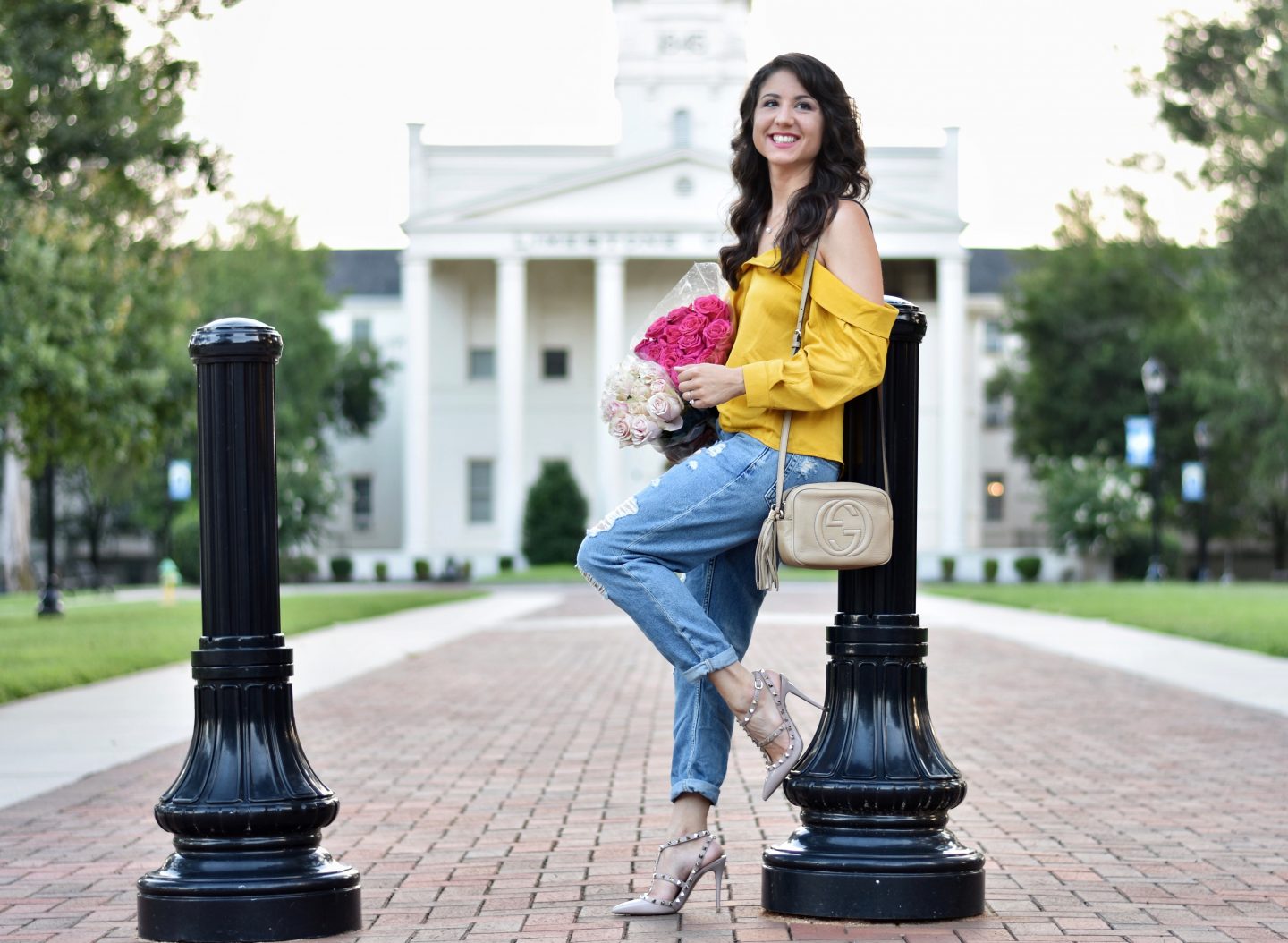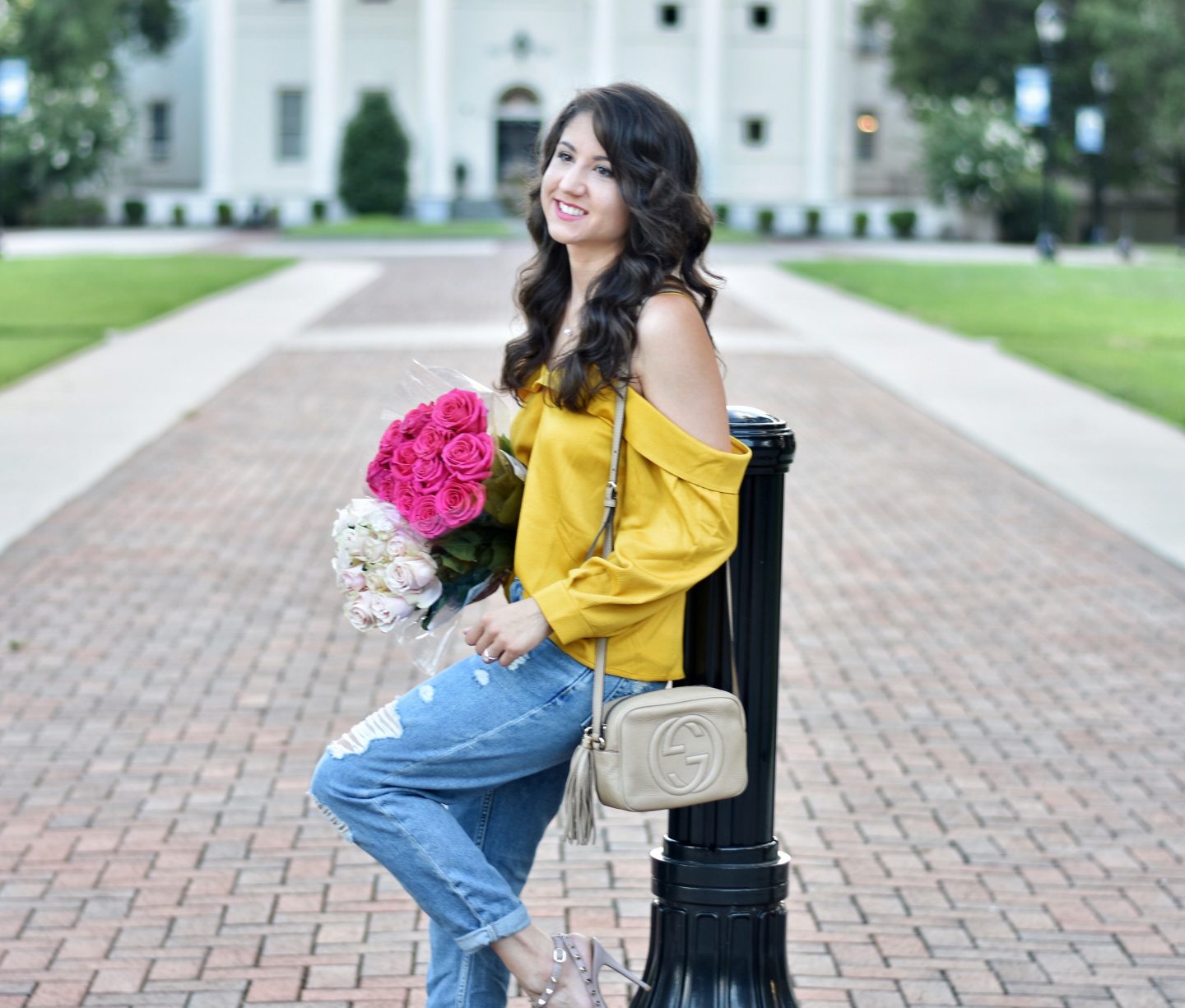 It's no secret I love skinny jeans. Distressed or not, light or dark they are my happy place and my fashion "comfort zone". Lately though I've seen killer ways of styling "boyfriend jeans"- that relaxed denim fit that's trending right now. I wanted to try but I was torn. I see my style as elevated everyday with a feminine twist, and boyfriend jeans rang just a bit more "edgy", "high fashion" and "menswear" in my book.
We've all heard about "comfort zones" and the need to get out of them if we want to grow, whether it's personally or professionally– and I think this totally applies to fashion and beauty. When you try something new there's always a risk it'll fall flat but there's also chance you'll fall in love.
Recently I got out of my comfort zone for one of my biggest beauty routines- my brows. I've used Anastasia Beverly Hills' Brow Wiz Pencil for years but kept hearing great things about her Brow Pomade. I wanted to try but was scared it would make my brows too dark as brush application products have in the past. I debated, then sucked it up and gave it a try….and I love it! This stuff has taken my brows to a new level that I can't even explain…and all because I took that risk.
I asked myself, what if boyfriend jeans are the same story?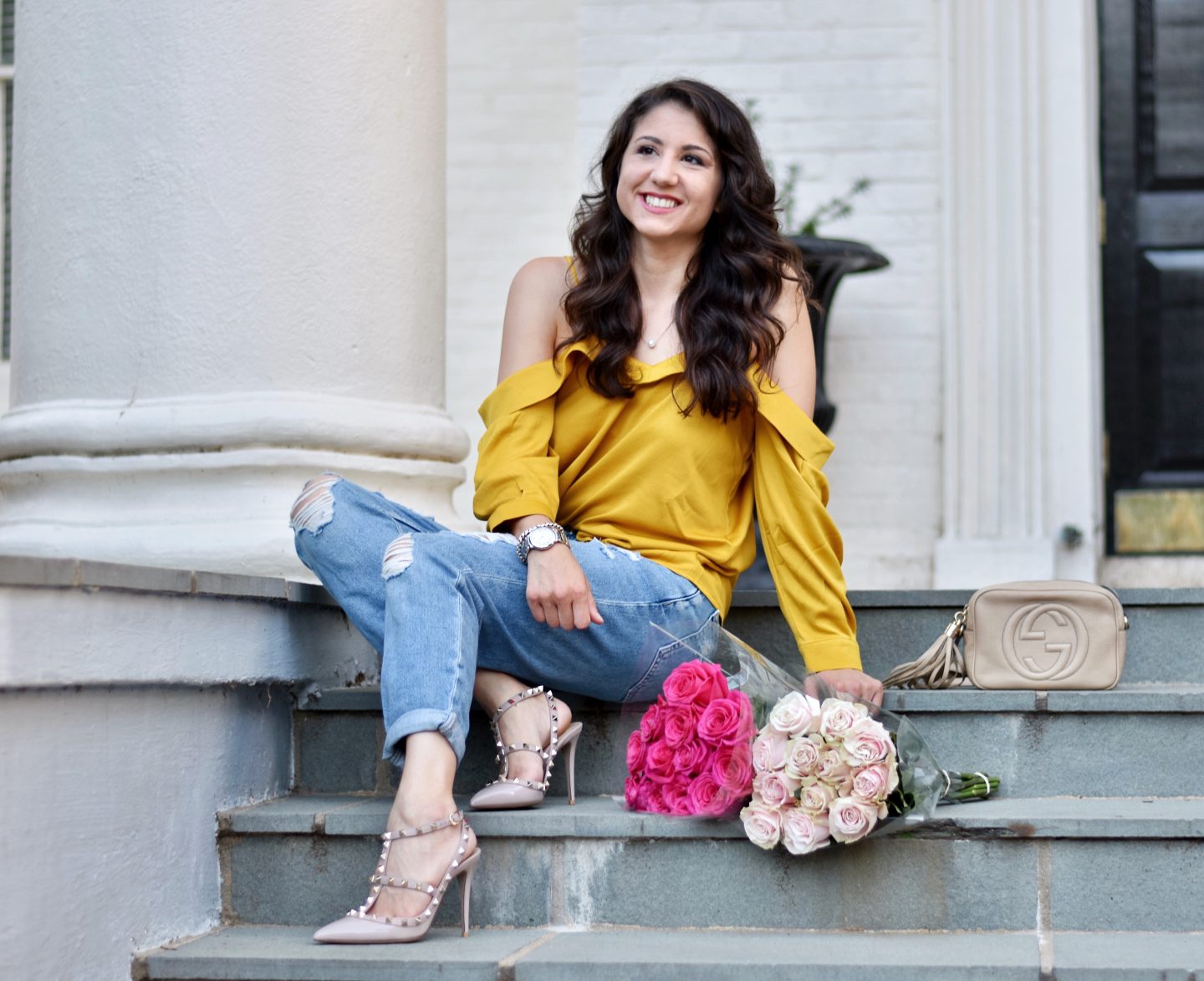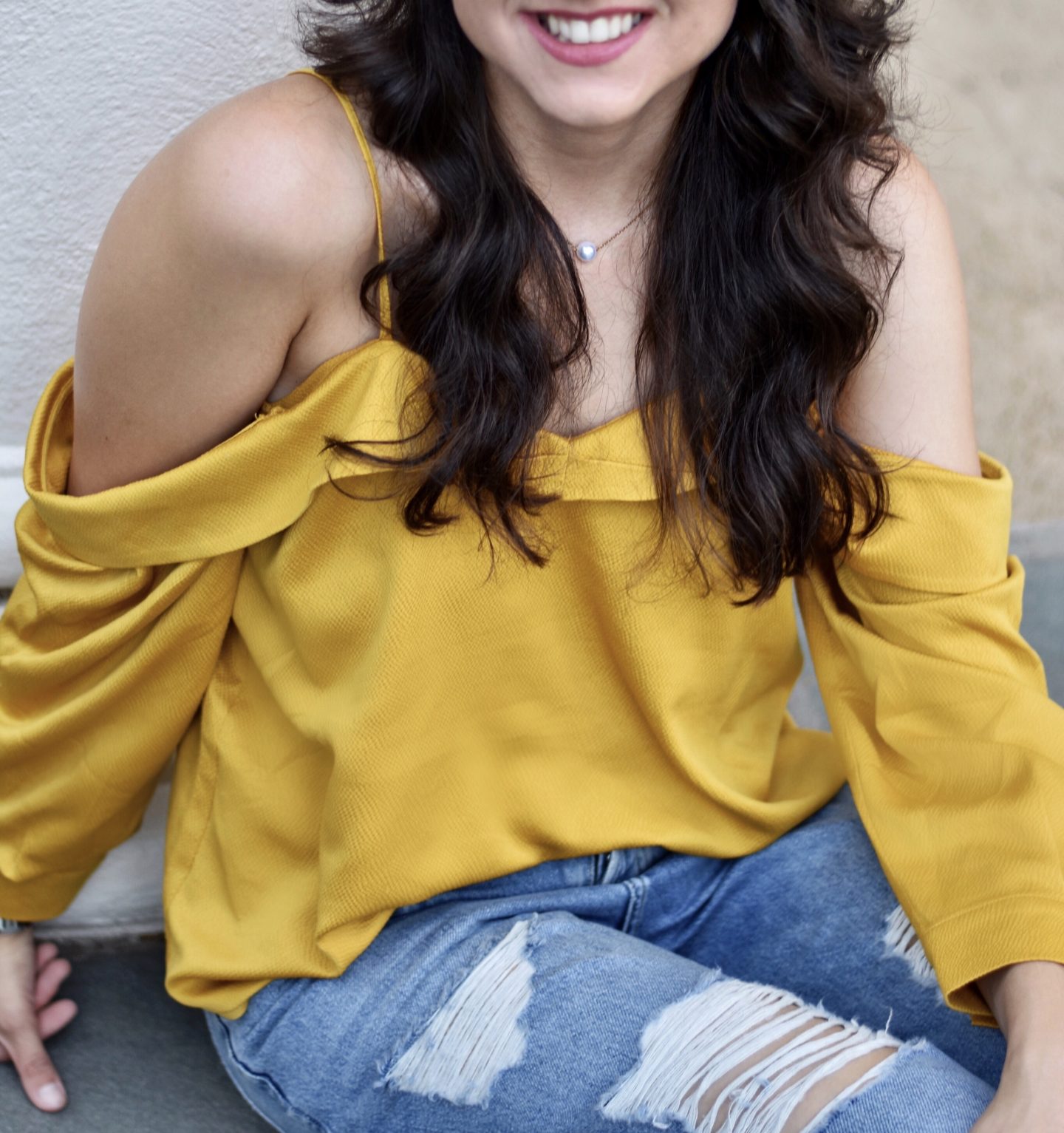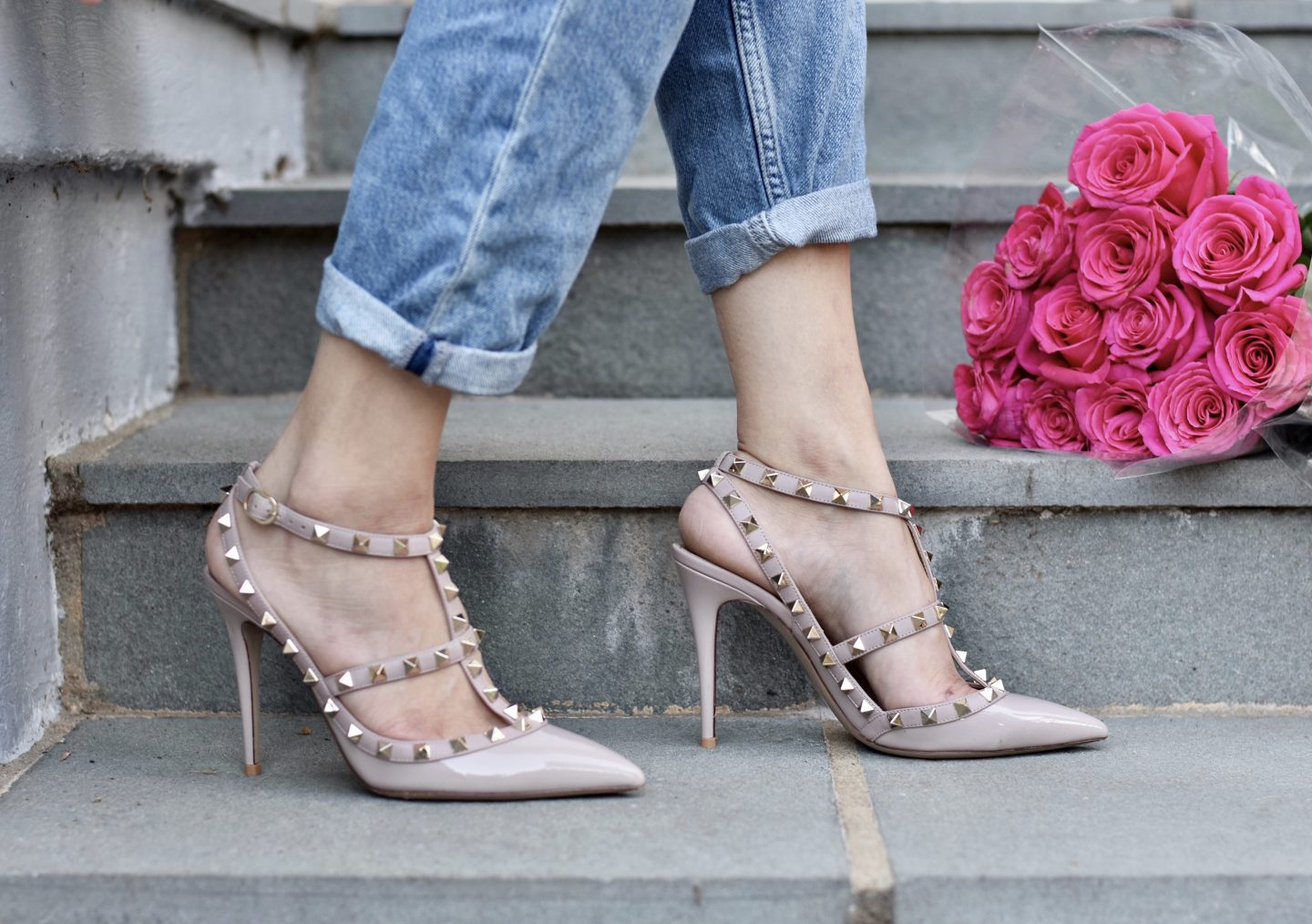 Armed with this thought I headed to Nordstrom.com to hunt for the perfect pair. I love shopping with Nordstrom because of their return policy; I knew if I got boyfriend jeans and hated them it would be no problem to send them back. A few days later this pair arrived and I found myself still on the fence when I opened the package. When I started playing with how to style them however, things changed.
I found if I paired them with heels and a feminine top, they completely transformed into a total wearable feminine look that fit my style perfectly. Do they have a bit more edge than a pair of skinnies? Certainly- but I think that's why I love them so much.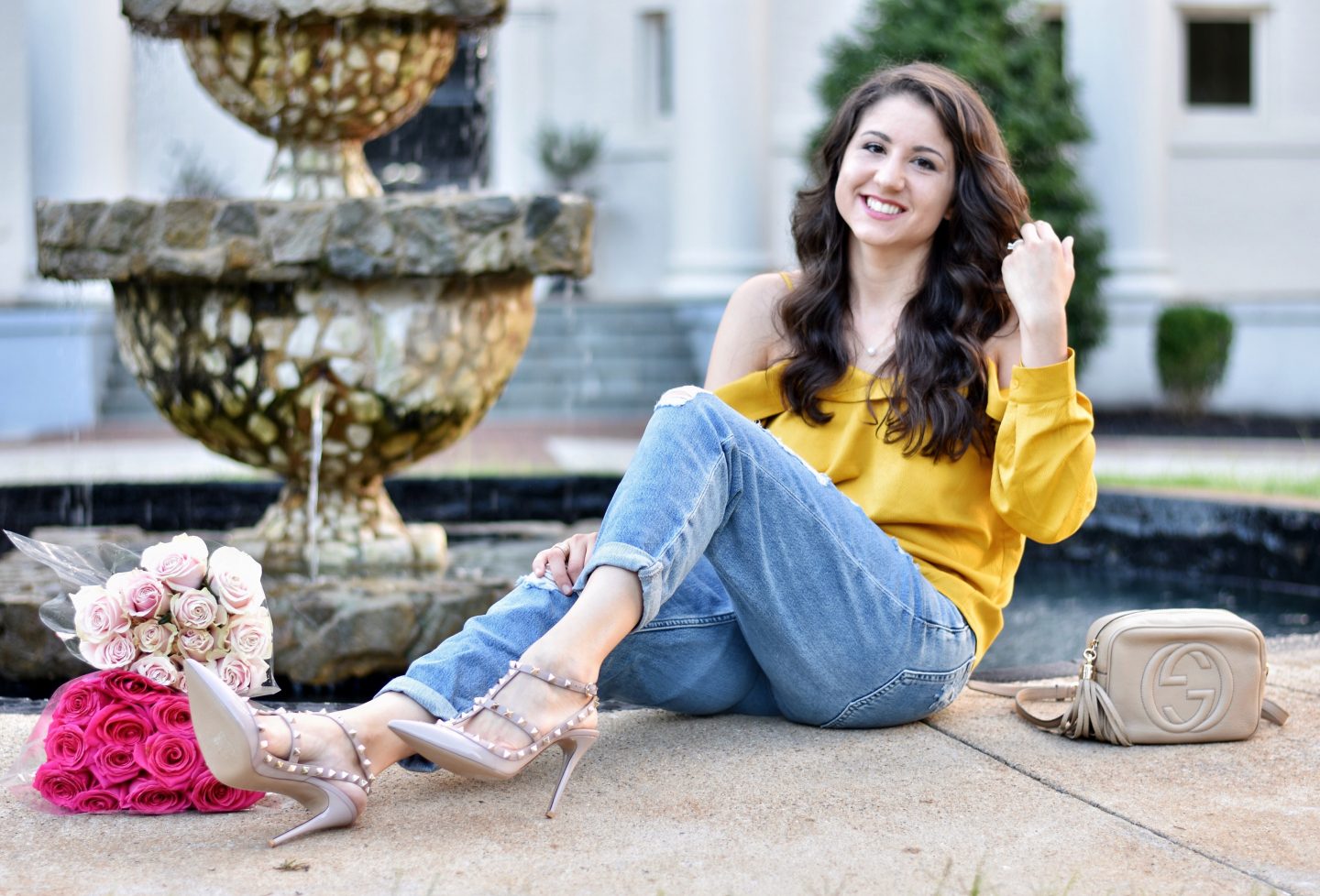 Jeans // Top // Heels (dupes here) // Bag (dupe here) // Necklace
The key with boyfriend jeans like any other trend is to style them in a way that fits your personal aesthetic. If you're girlie like I am, heels and flirty top will balance out the menswear feel. Or, if you're digging more of a total menswear vibe, throw them on with a pair of mules and a button down top. The options are endless and the verdict is a versatile staple.
Here are a few of my favorite boyfriend jeans of the moment:
And what I'm wearing here:
Don't get me wrong, my skinnies aren't going anywhere, but I'm thrilled I took a chance and fell in love with something new. What fashion risk have you taken lately or would like to take?
Styling questions? Hit me up. I'd love to help any way I can. <3
XO,
Terra
PS For those of you asking what product I'm using to volumize my hair, it is the Living Proof Instant Texture Mist. This stuff is the best!