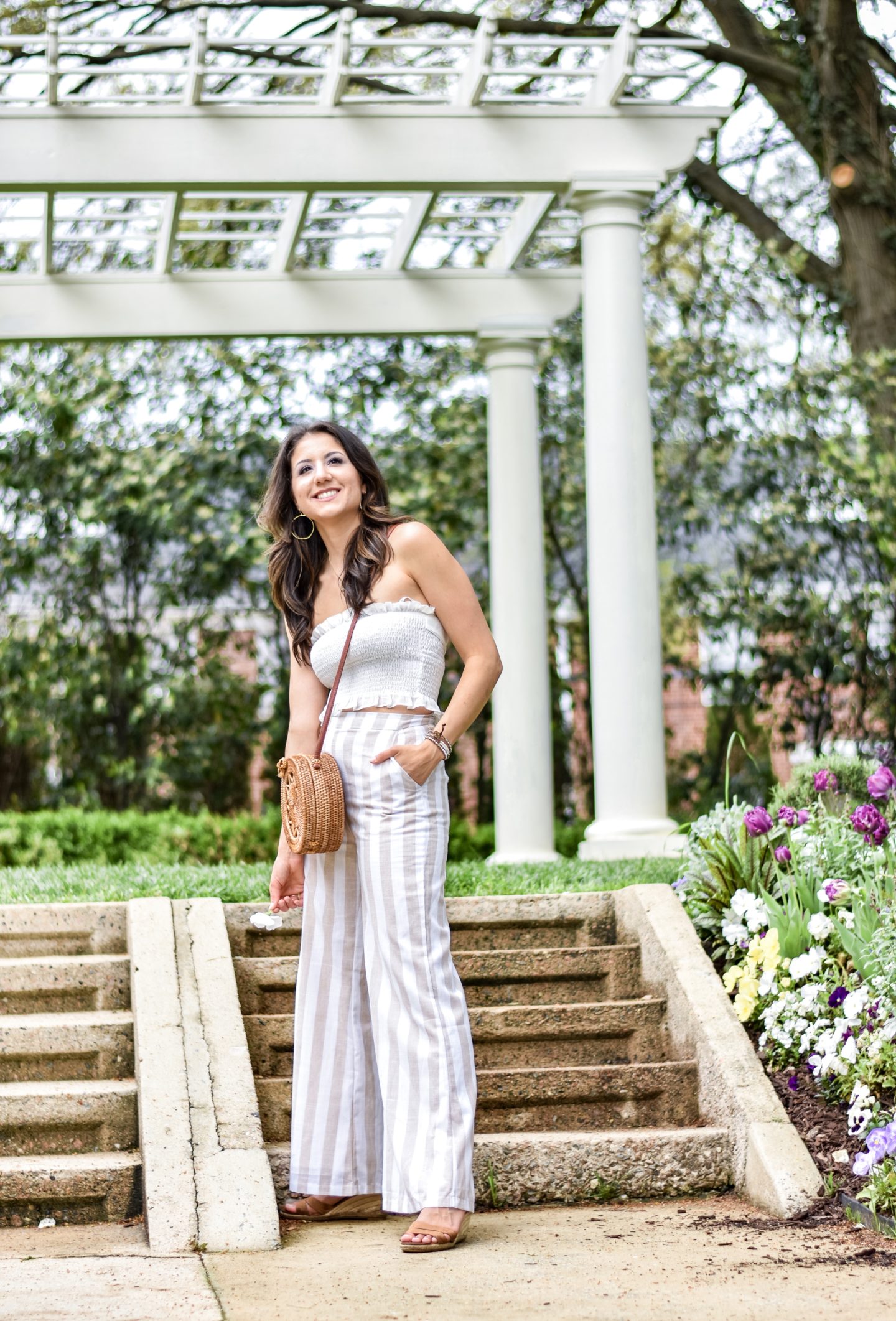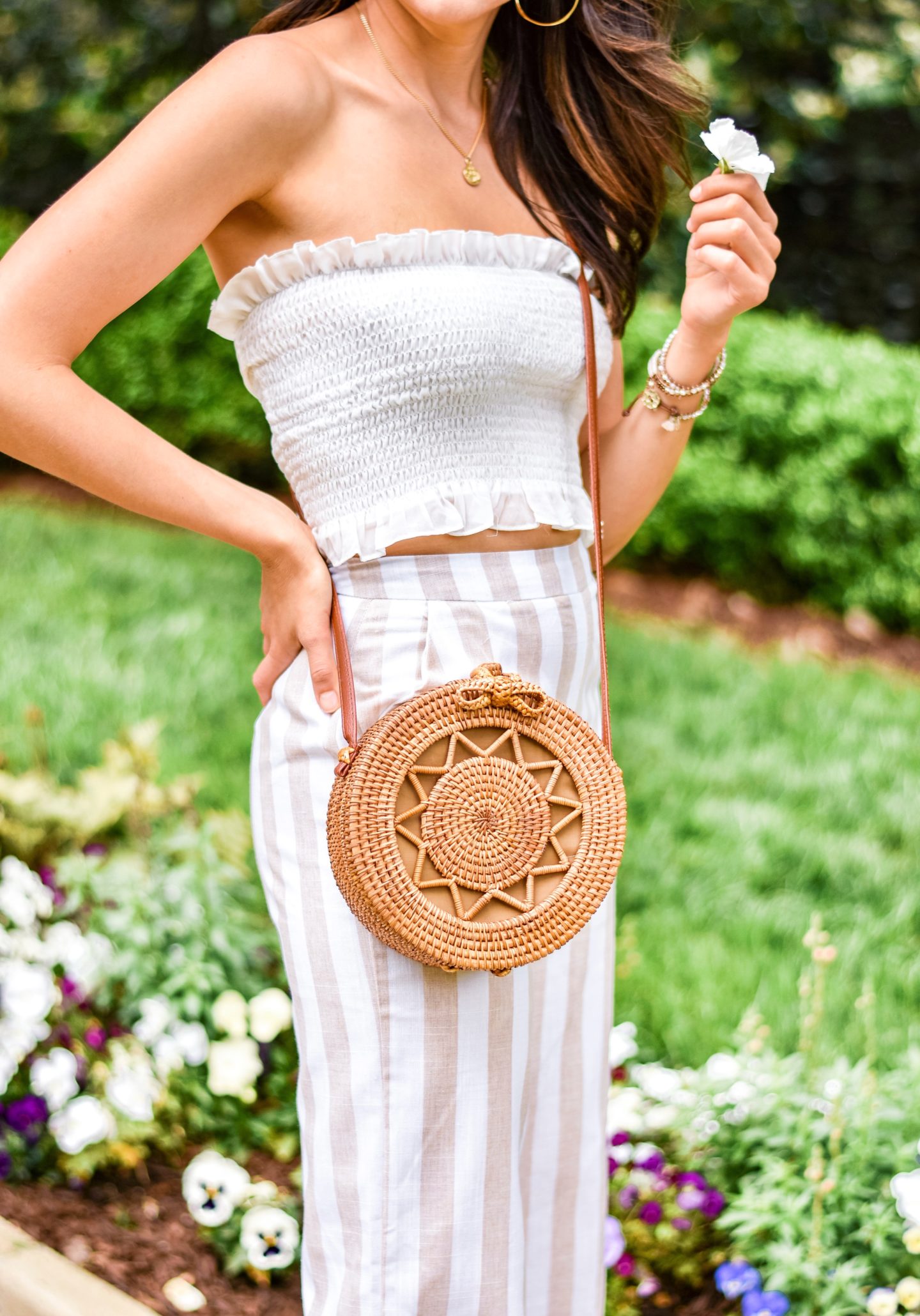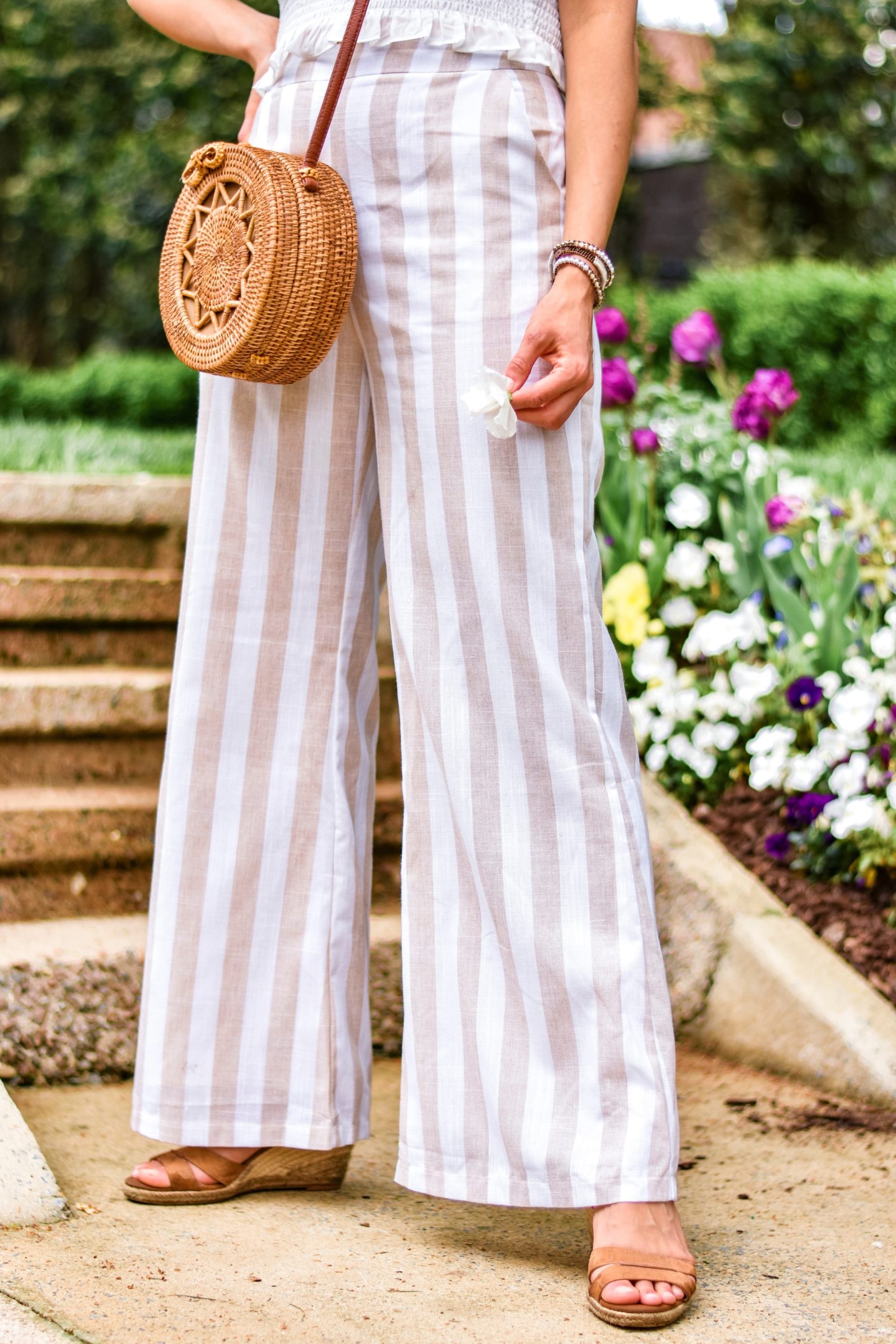 Linen is big every Spring but this year it's taking the form of palazzo pants. I'm seeing them everywhere and decided to try the trend myself.
I got mine for a getaway to Charleston and immediately wondered where they had been all my life when I put them on.
Ok that's dramatic, but I love the way they look– they make your legs go on for miles (even if you're 5'4″ like me). I see more linen and fewer jeans in future errands and school drop offs…so much more comfortable and chic. Anything that doesn't sacrifice comfort and practicality for style is a win for us busy girls, am I right? 😉
Linen sets are trending in a big way too and these pants have a wrap top counterpart.
I'm super picky with sets so I paired mine with this crop top instead:
I tied it differently than on the model, with the ties behind in a bow. Much easier for getting J in and out of the carseat! I love reworking pieces to match my lifestyle.
The main accessory here is the straw bag:
Straw bags are back, but any bag with natural elements- straw, bamboo, linen- is the new straw bag this Spring.
I love these pants paired with an equally comfortable pair of wedges. These Nine West espadrilles come in several colors and were one of your favorites last Summer. I wear them so often I brought them downstairs into my everyday rotation!
Below are a few other linen options and this complete look.
Thank you so much for stopping by! <3
XOXO
Terra