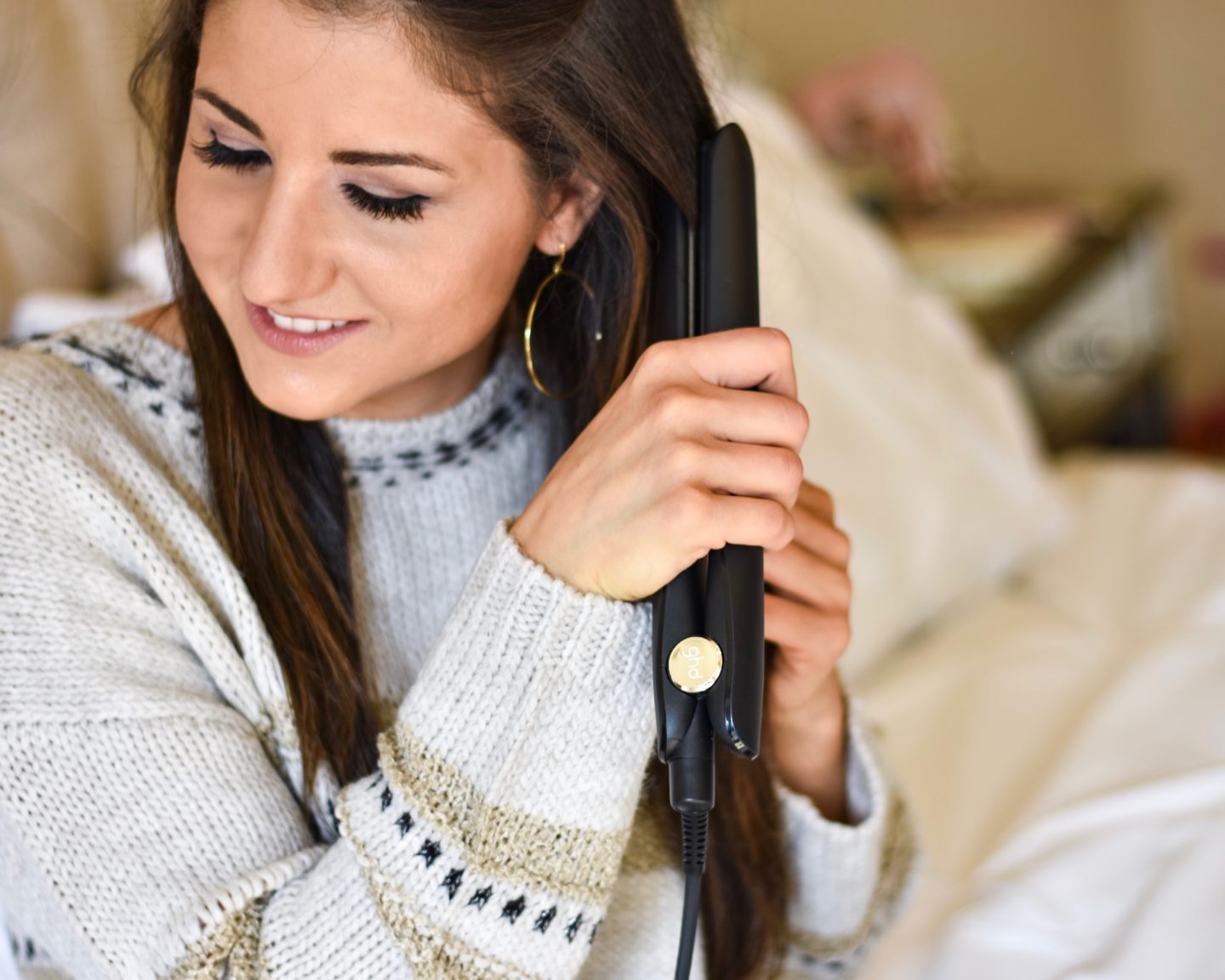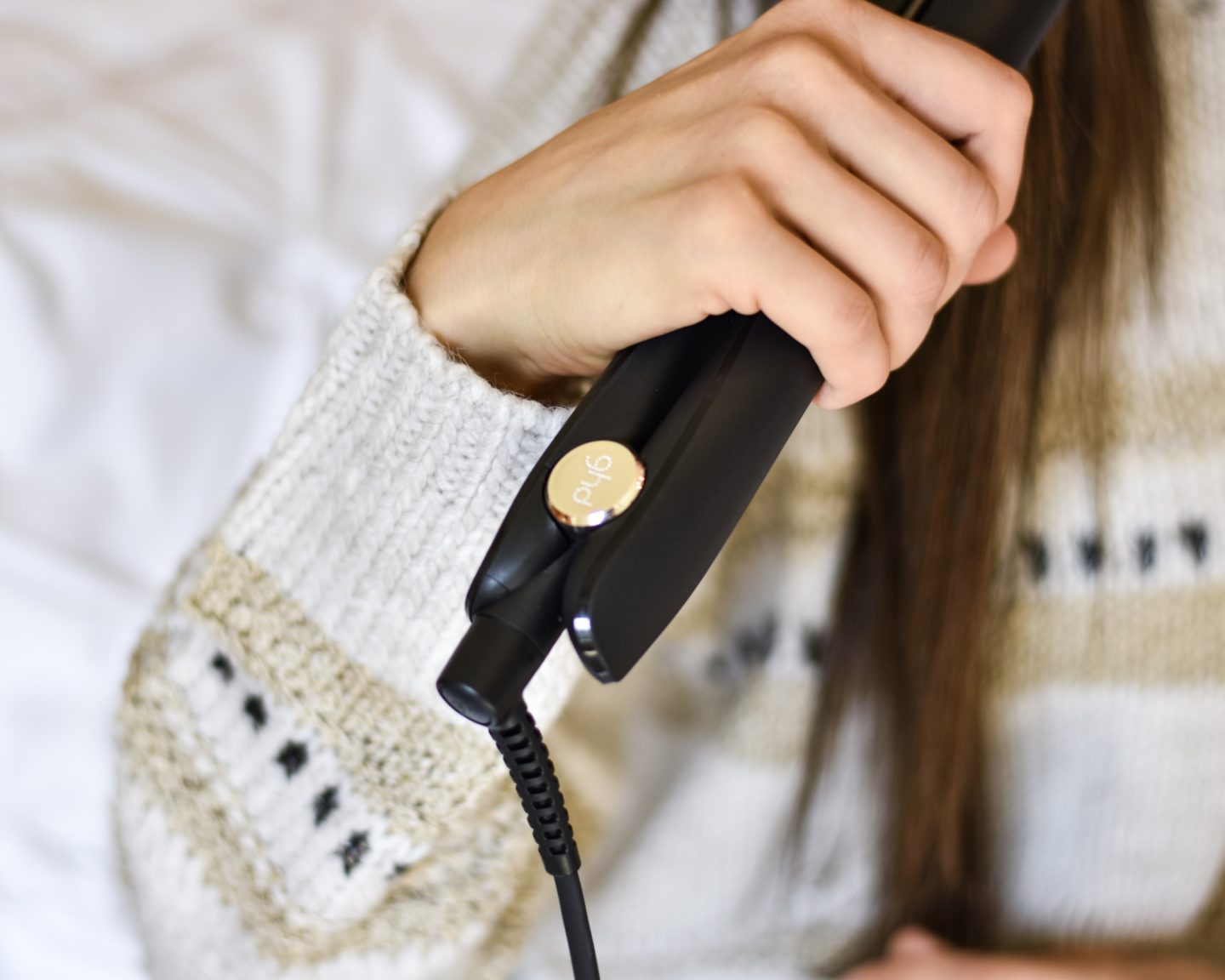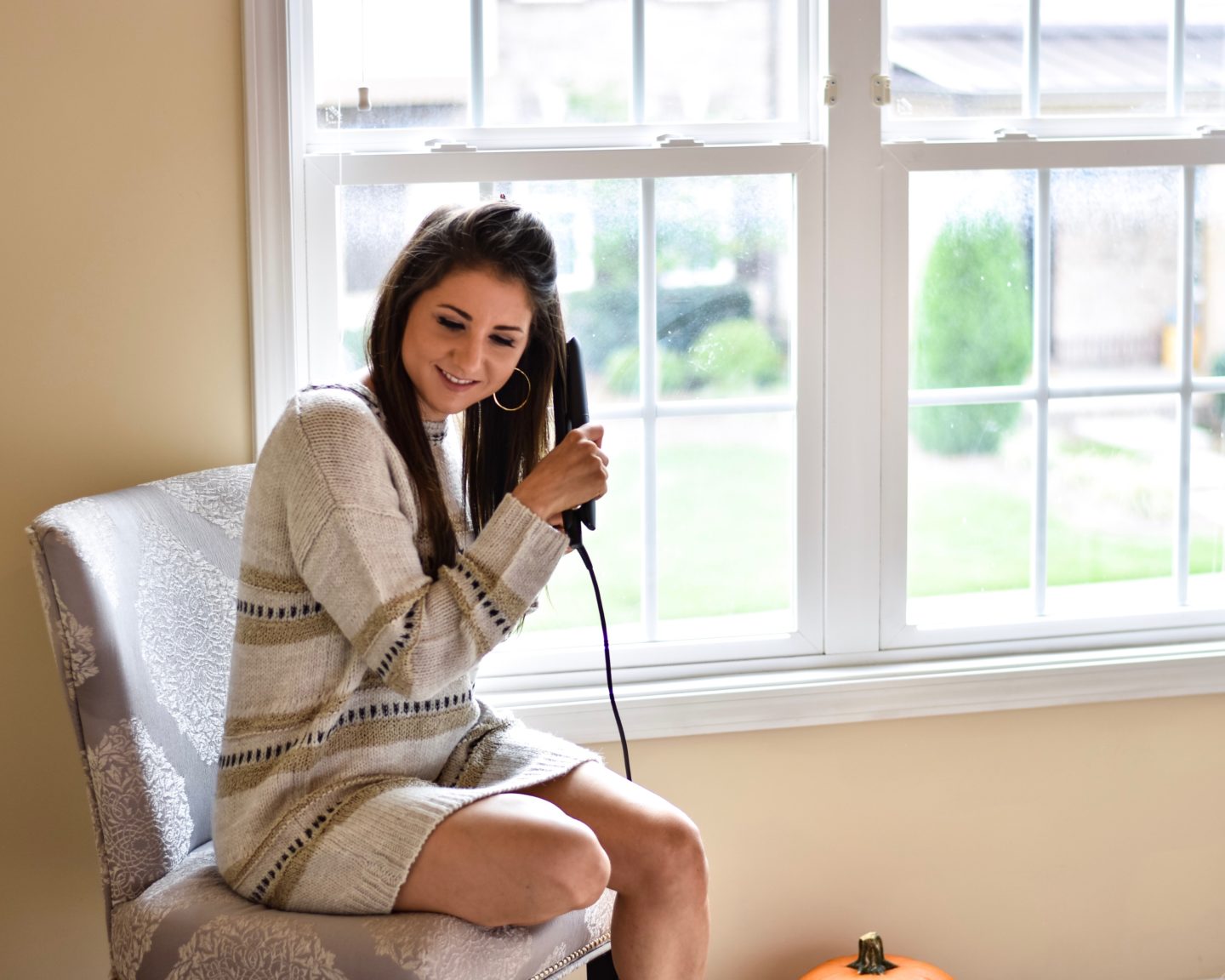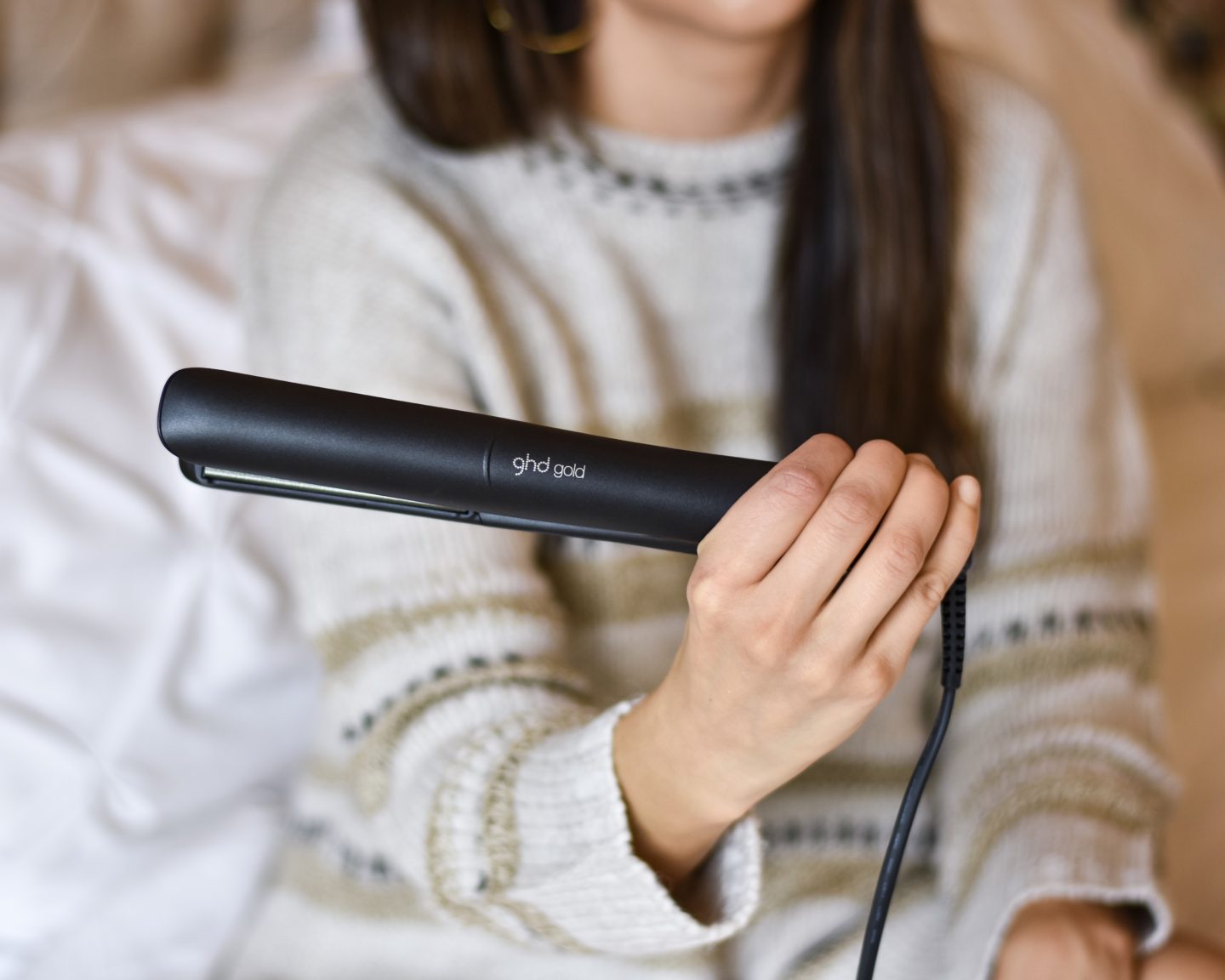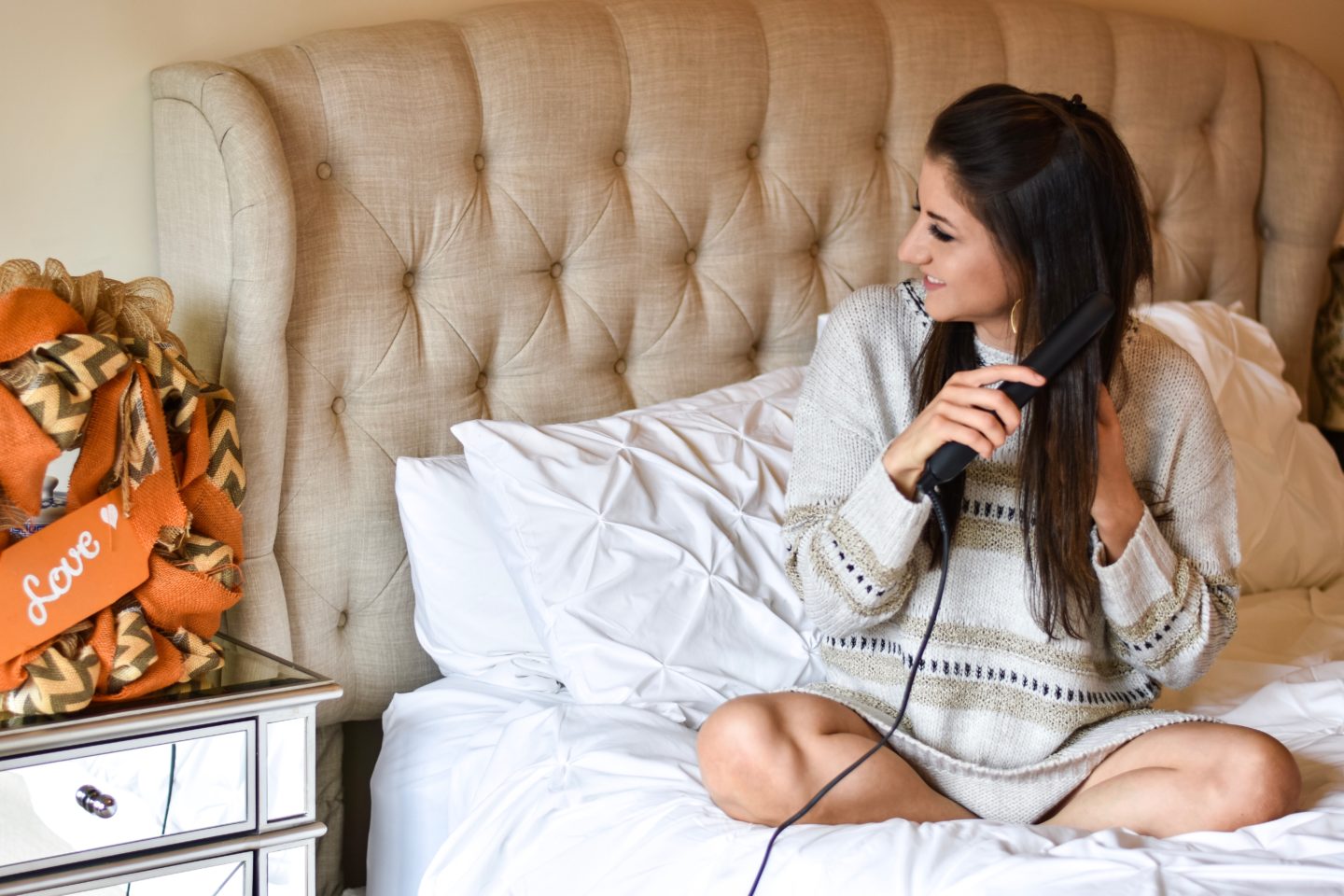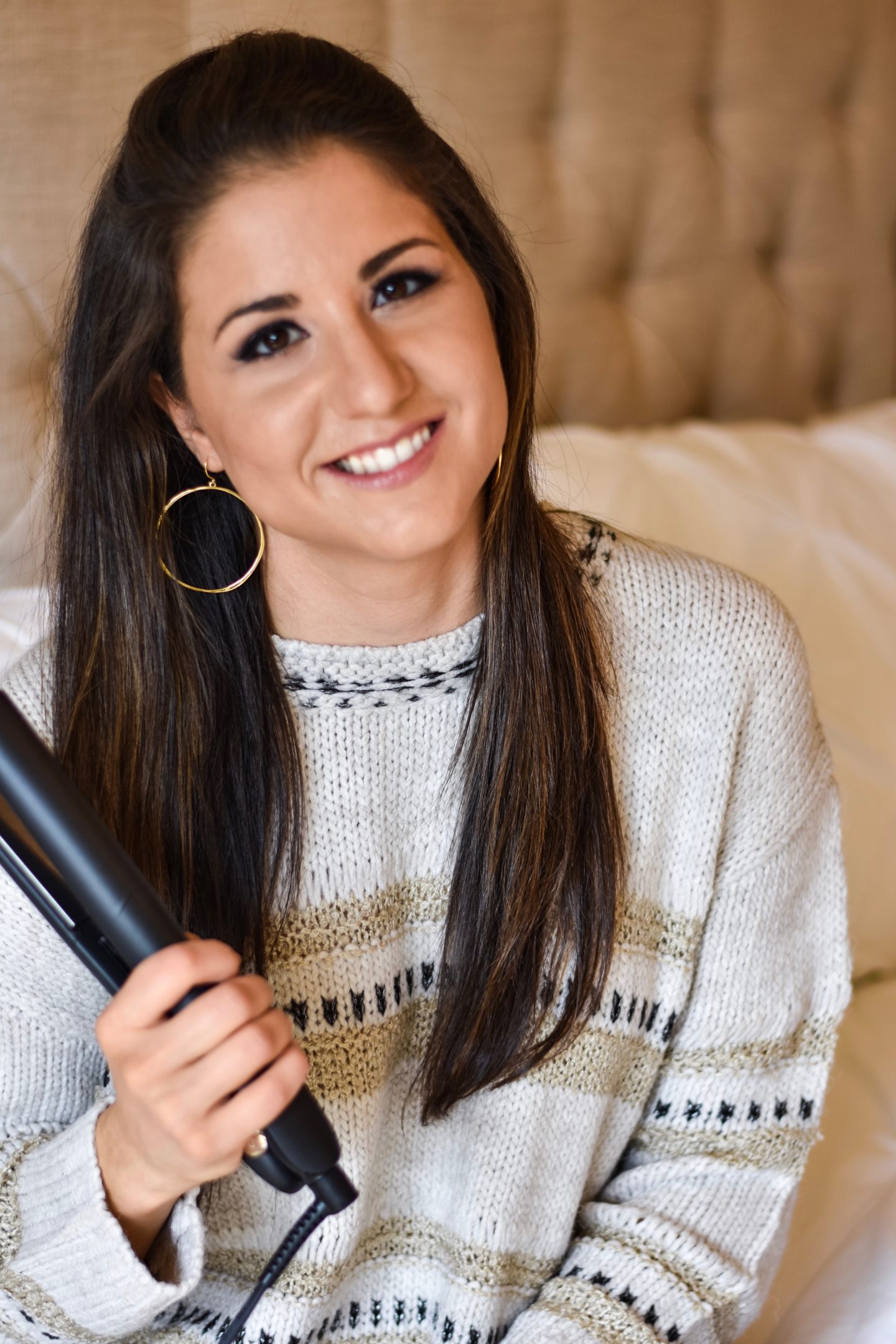 Happy Monday, friends! I'm writing this from our hotel in Jacksonville Florida…what a day. 😉 If you've been on my Facebook or Instagram lately, you know Juliana and I started a road trip yesterday down here yesterday. It's been fun, but intense! But tomorrow we are headed up to Savannah and the rest of the trip will be a lot more laid back now that my meetings are over.
Tonight I wanted to talk about one of my favorite topics- HAIR! For years I felt like I was 'bad' at hair. My hair is naturally wavy/frizzy, so I basically have to curl or straighten it if I'm not wearing it up. I'd get frustrated if I spent twenty minutes straightening my hair and it would start to look frizzy soon after going outside in the humid Charlotte months. It wasn't until two years ago I discovered how big a difference having the right hot tools can make. I curled my hair more at the time, so a wand was the natural investment. But for the days I wanted to wear it straight, I used my so so straightener and combatted the humidity with a mini arsenal of styling products. Did it work? Mostly, but the downside is hair with a lot of product needs to be washed sooner, which meant more time spent and more $$ on shampoo and conditioner. It also meant I was heat styling my hair more frequently with a very hot straightener. Yikes.
Here's the thing- no matter what hot tool you use, heat styling your hair too often will take some form of a toll. I decided it was time to invest in a high performance straightener. After doing my research, I landed on the ghd gold styler
The first time I straightened my hair, I noticed a couple of big differences with the ghd and my old mid-range iron. First, I could straighten my hair a lot more quickly because I didn't have to pass over any sections twice. Second, my hair was a lot smoother and had a lot more shine to it. But the biggest difference is that my hair literally stays straight for days now, even with the humidity factor in the Carolinas and even with little to no styling products.
I also don't secretly cringe anymore when I pick up my straightener because the amount of heat in the ghd gold styler is much less damaging. Most straighteners heat up to 450F, but ghd figured out that 365F is all you really need if the proper medium for heat distribution is there in the plates. I know that sounds super technical and geeky (…you guys know me!) but keeping my hair as damage free as possible has always been my thing.
If you've been thinking of investing in a straightener, I can't recommend the ghd gold styler enough. A few other things I absolutely love: how quickly it heats up (I want to say it's 20 seconds? Maybe less? I feel like it's ready almost immediately after I press the button) and how compact and sleek it is for a 1″ straightener. I packed it on this trip and I love how much lighter to pack it is than my old one. It's also easy to create curls with because of the way it's shaped. I'm thinking of doing an Instagram Stories or You Tube tutorial for how to curl your hair with this straightener- would you guys be interested in that?
If you have any questions on the ghd gold styler or how I style my hair in general, give me a holler. I know I've said it before, but it always makes my day when I hear from you.
Love always,
Terra
Shop the Post
A big thank you to ghd for sponsoring today's post!