I love a good outfit as much as the next girl, but a lot of mornings lately time is a hot commodity. On days like these (i.e. 90% of M-F now that J's in kindergarten 😉 ) I stumble into my closet for a top, throw it on with shorts and dash out the door. No accessories and no makeup (unless you count sunscreen). Sometimes it's a basic tee and sometimes it's a statement top, but it's always comfortable and moves with me.
Over the last few weeks, I started to realize certain tops are outfit makers– I can throw them on with a pair of shorts, put my hair in a bun and look like I actually put myself together. And I noticed I feel better on those days too. It's magic when you find a top that is functional and makes it all come together, so today I am sharing three of my favorites.
The boho blouse (similar for less). I got this blouse on a whim and ended up loving it so much. The mustard yellow is a great transition tone for Fall but the comfort and practicality is what has me reaching for it morning after morning.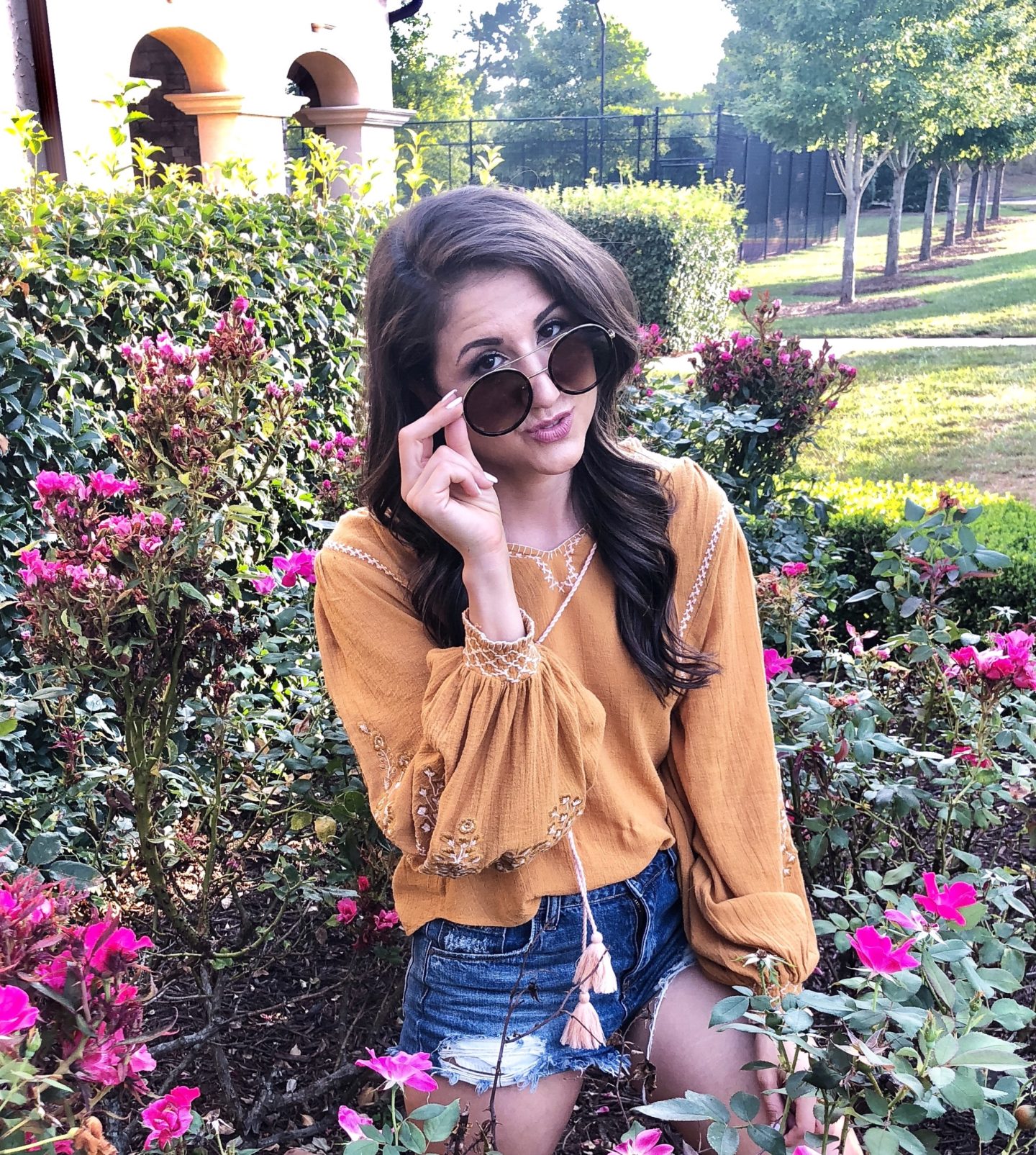 2. The fancy tee. This top is exactly that! I put it on and go about my day like I otherwise would. I always forget what I'm wearing until someone asks me where I got it. It is 100% my all time favorite tee and I love that it's under $30.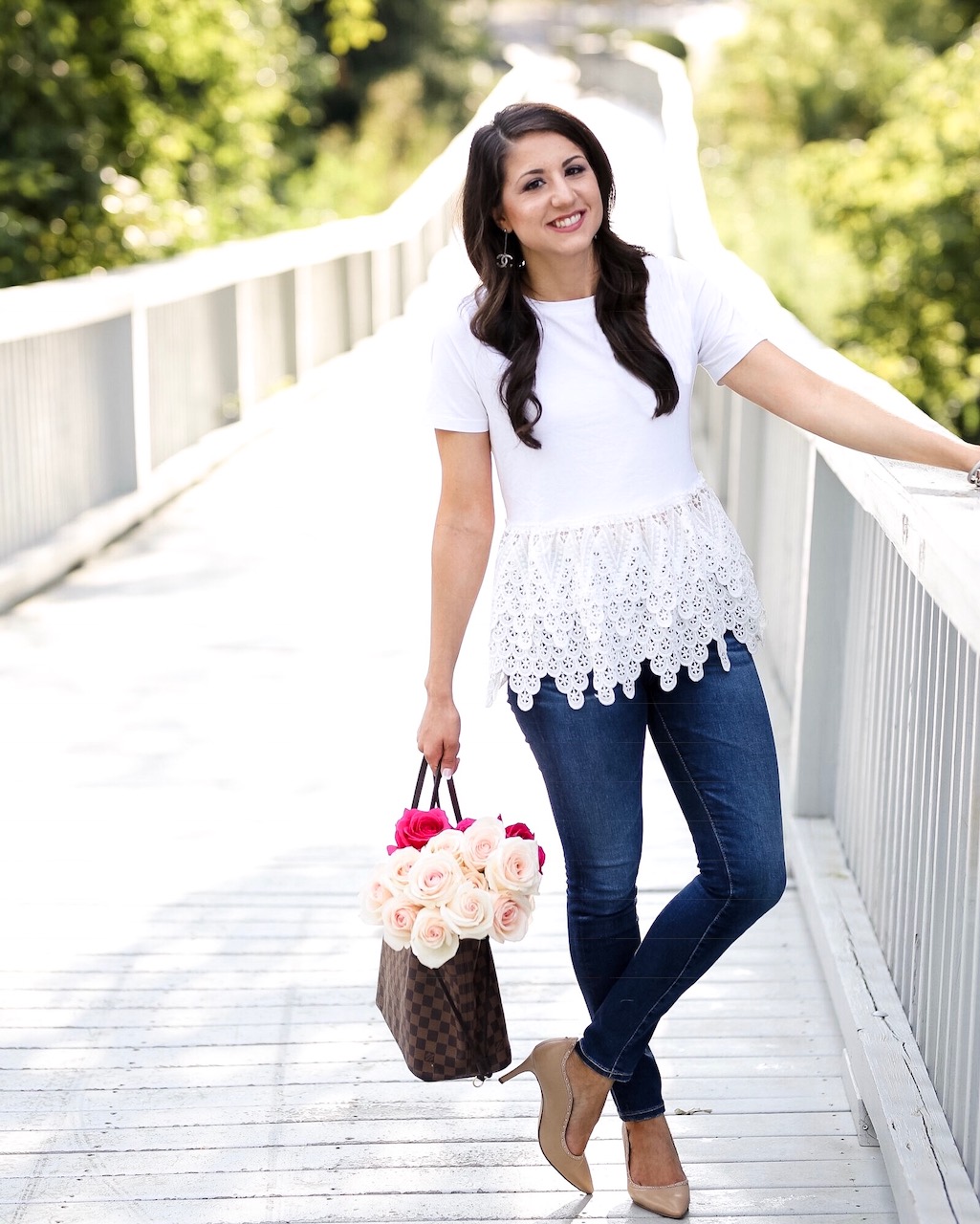 3. Eyelet top. I initially picked this one because it took my breath away (photos don't do it justice) and I was so surprised how comfortable it was. The breathable material has been great for the hot days that stick around well into September, but I can't wait to wear it under a cardigan like this one when it finally cools down.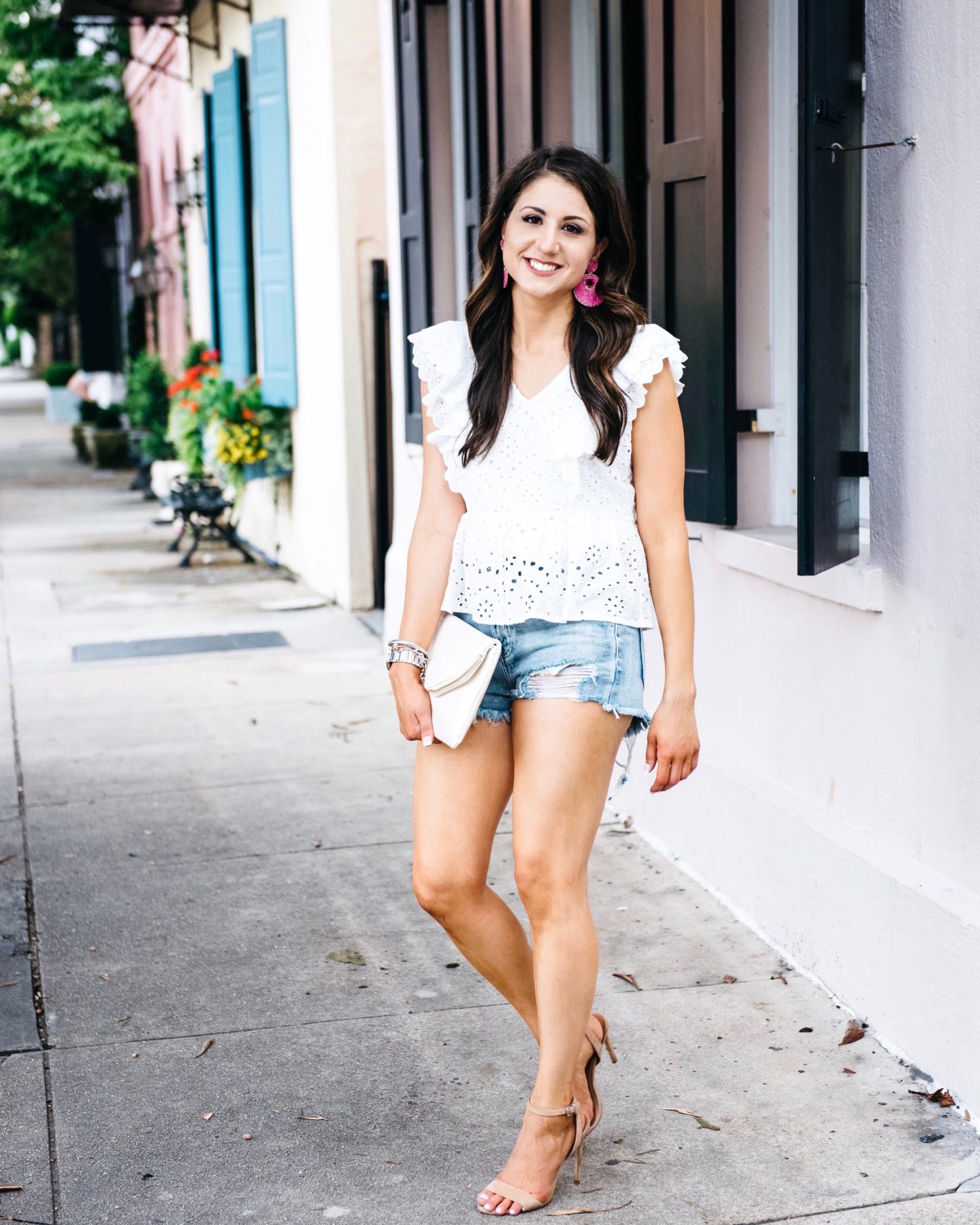 I feel like we all follow the 80/20 rule with something in our closets….what's something you can't seem to stop wearing?
XO,
Terra