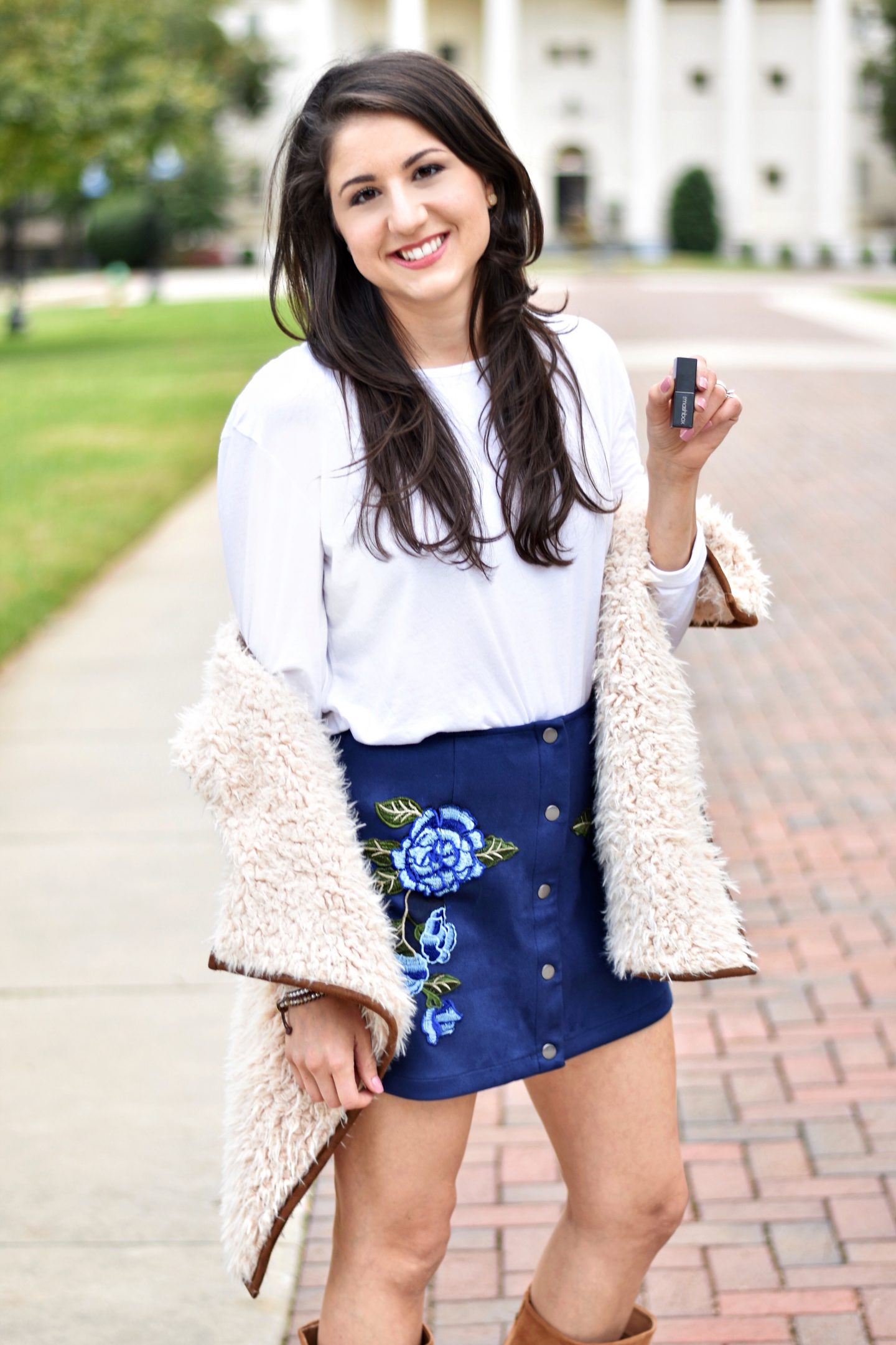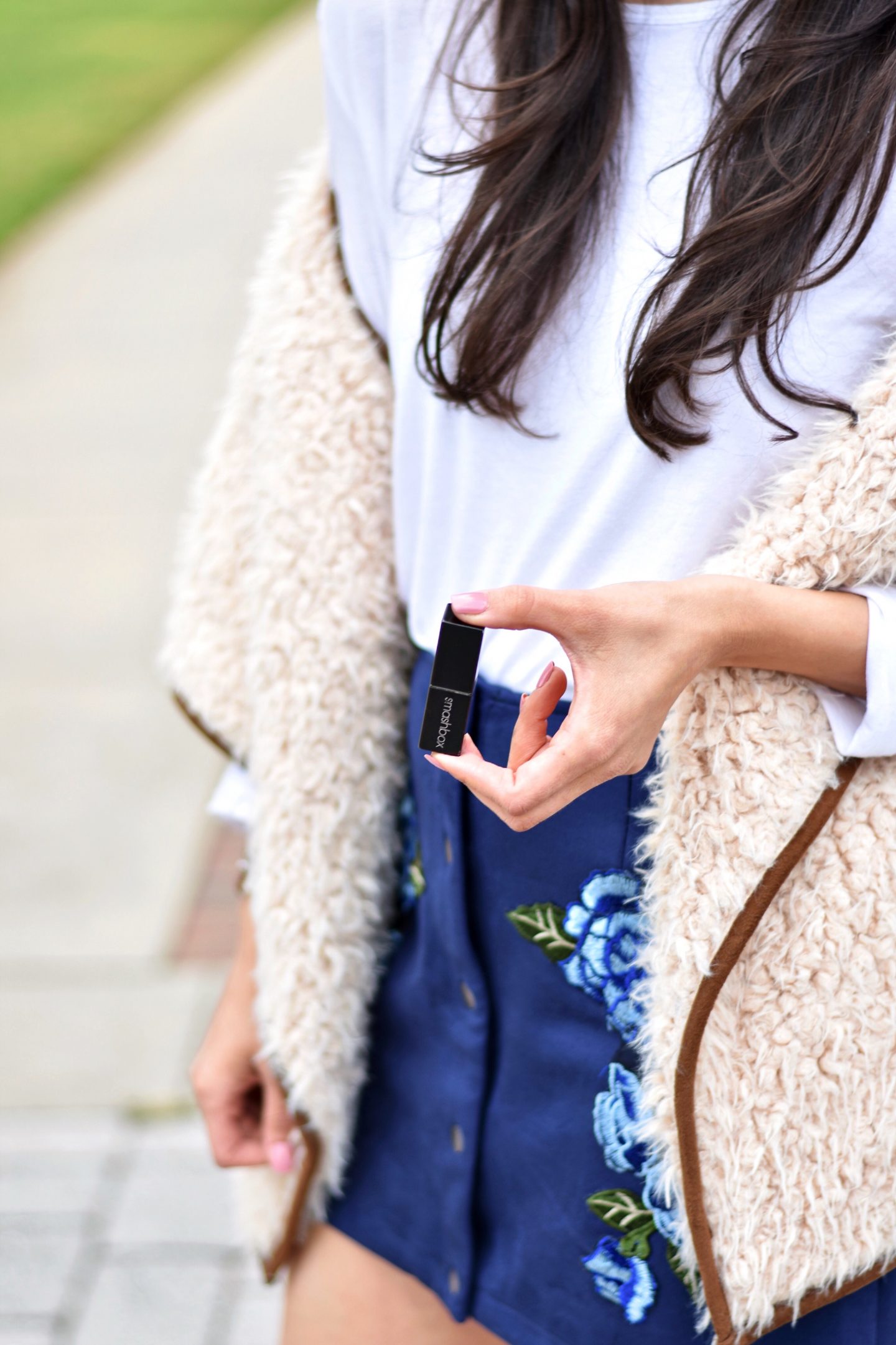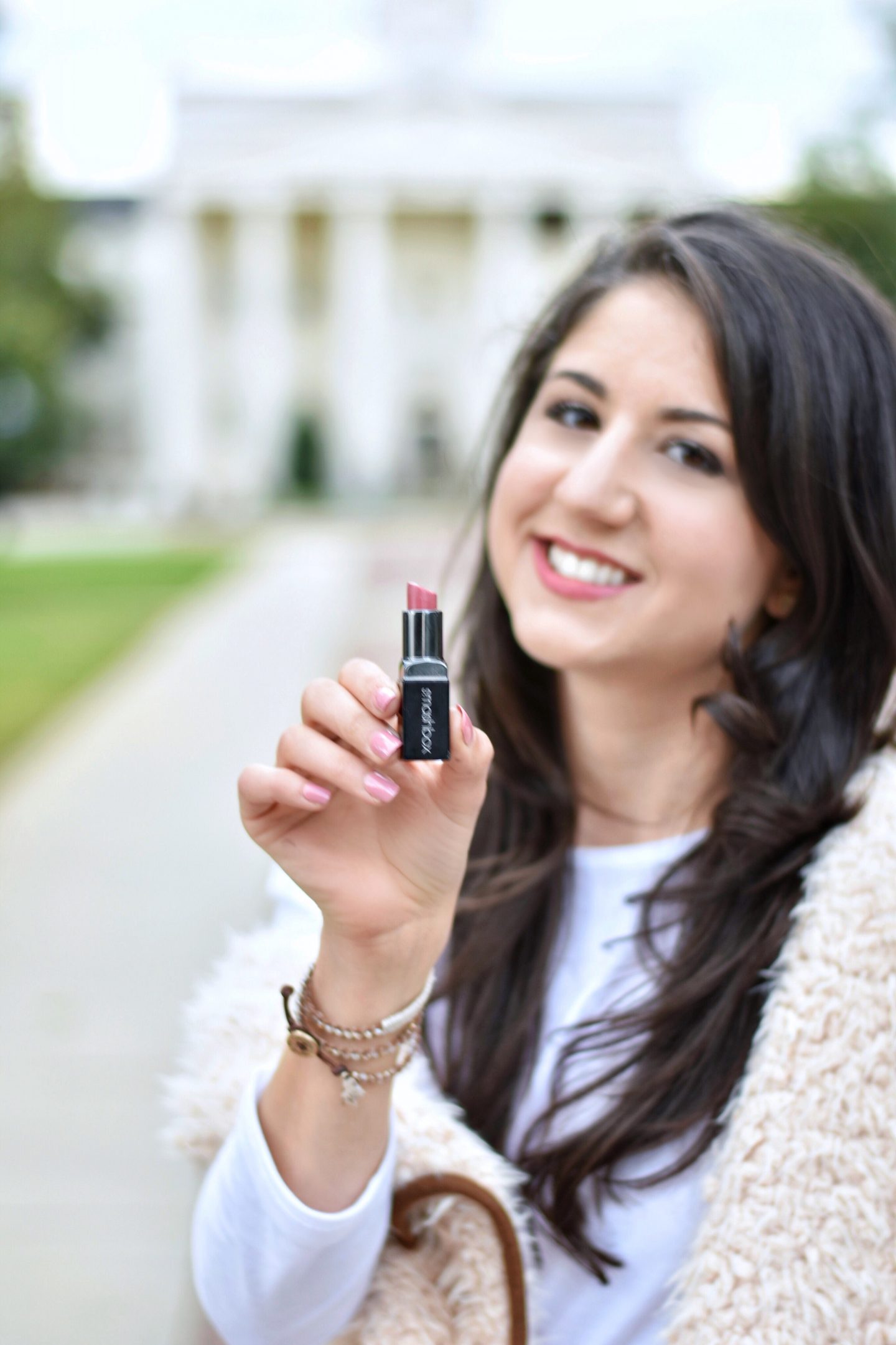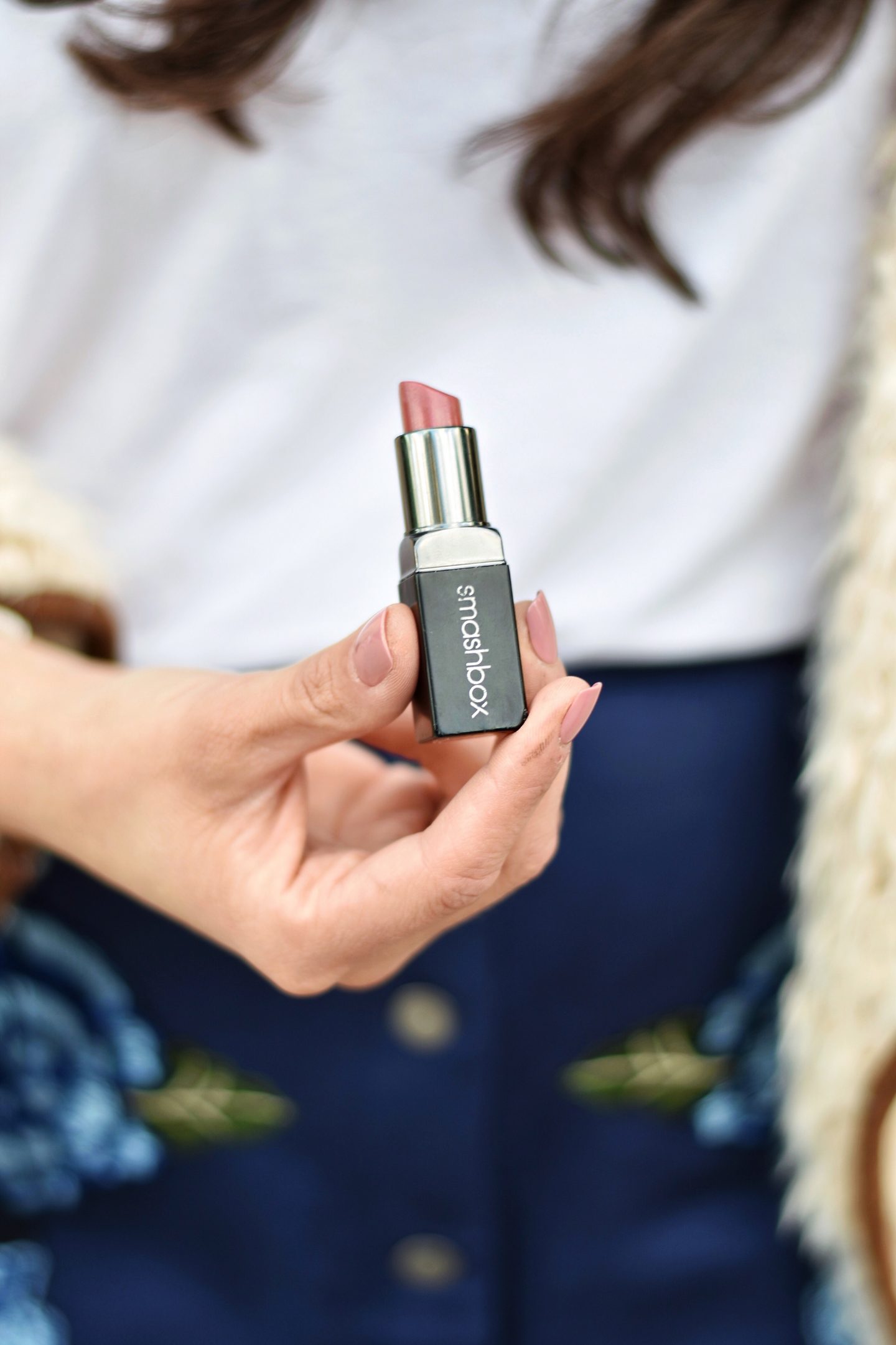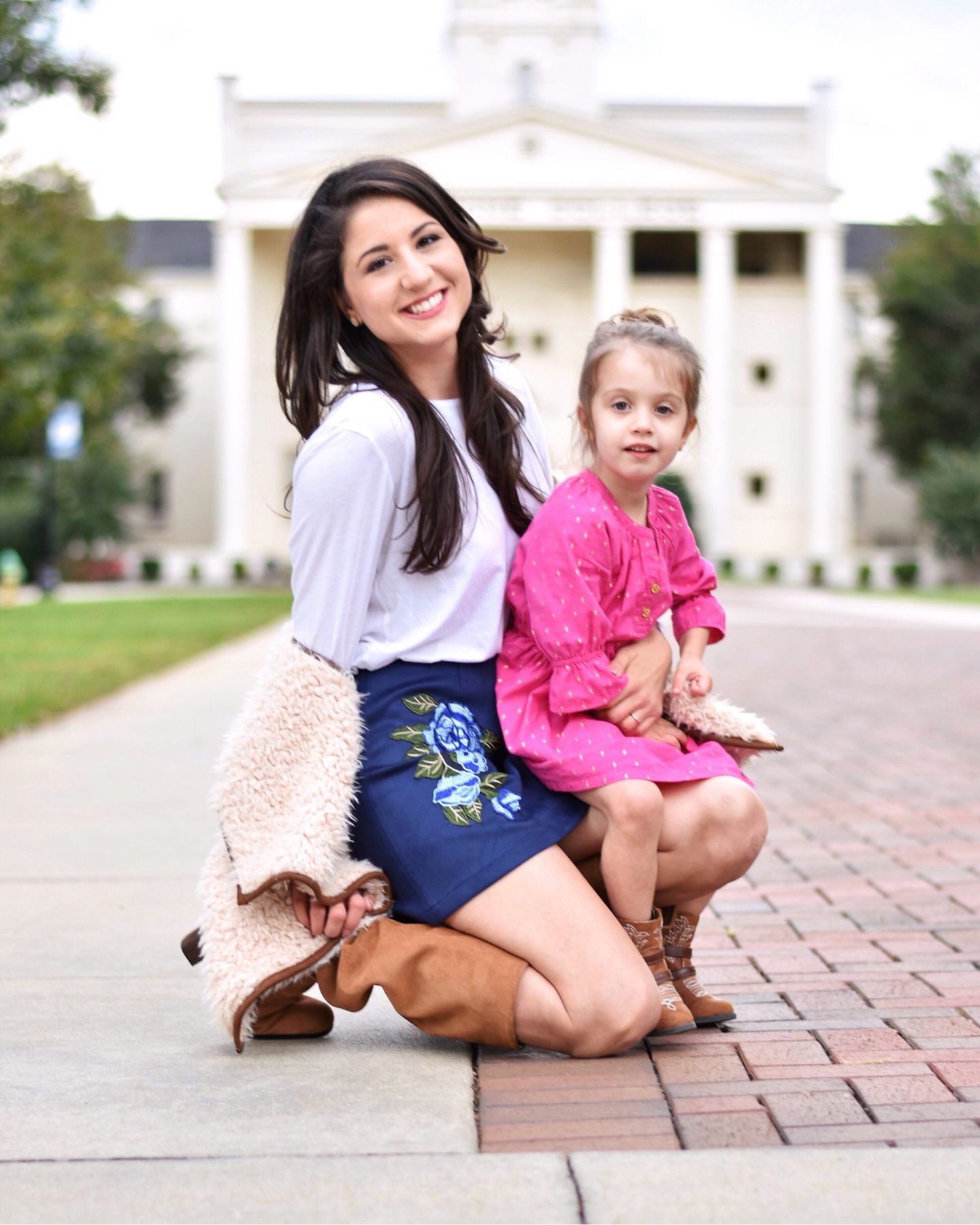 Though I love experimenting with lipstick colors, when it comes down to it I'm a neutral lip gal through and through. I just am! I love the way neutral lipstick matches anything and I find it's the perfect "canvas" for experimenting with eye makeup too. It hit me the other day I completely forgot to share my go-to neutral lipstick in this post. In a way it worked out though because this lipstick is so good it deserves a few lines of its own. 😉
Without any further ado, let me introduce Smashbox's Be Legendary cream lipstick in the shade "Primrose". Here's a quick rundown on the features I love:
It's a semi-glossy lipstick. Matte lipsticks can look amazing, but I personally prefer semi-glossy lipsticks because they're much more hydrating and look more natural. Additionally, the Be Legendary lipstick is actually formulated with Shea butter, Vitamin C, and Vitamin E, and I think that's why it's more hydrating even than other semi-glossy or glossy lipsticks I've tried in the past.
It is the PERFECT neutral shade. This color is designed to blend with your natural lip color and does that flawlessly. It takes your natural lip and enhances it beautifully.
It's easy to apply. With some other lipsticks I've tried in the past, my lips have to be more or less dry before applying. I love that I can apply this one even if I've just had a drink of water or licked my lips and it glides right on.
It's long-wearing for a non-matte lipstick. While matte lipsticks do wear longer, this one does an amazing job of staying put for hours after being applied. And the the nice part about the neutral color? It's not really obvious to anyone when it does wear off. 😉
Thank you for reading…and for letting me dedicate this post to a single lipstick shade I'm so passionate about…lol! What's your go-to lipstick and why?
XO,
Terra
Shop the Post
Lipstick // Skirt // $19 Top (best basic long sleeve tee) // Sherpa vest // Boots (similar) // Earrings // Juliana's Dress