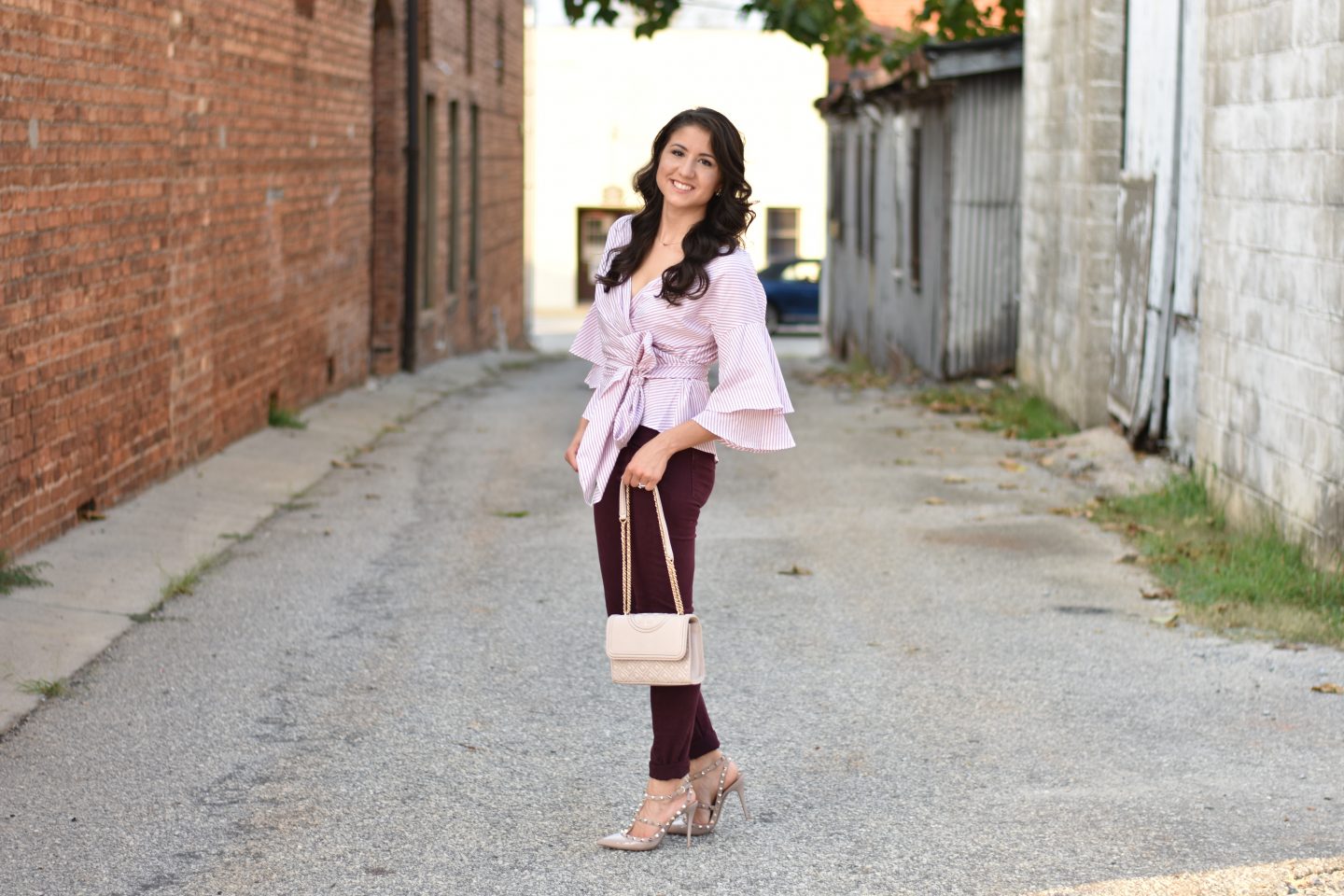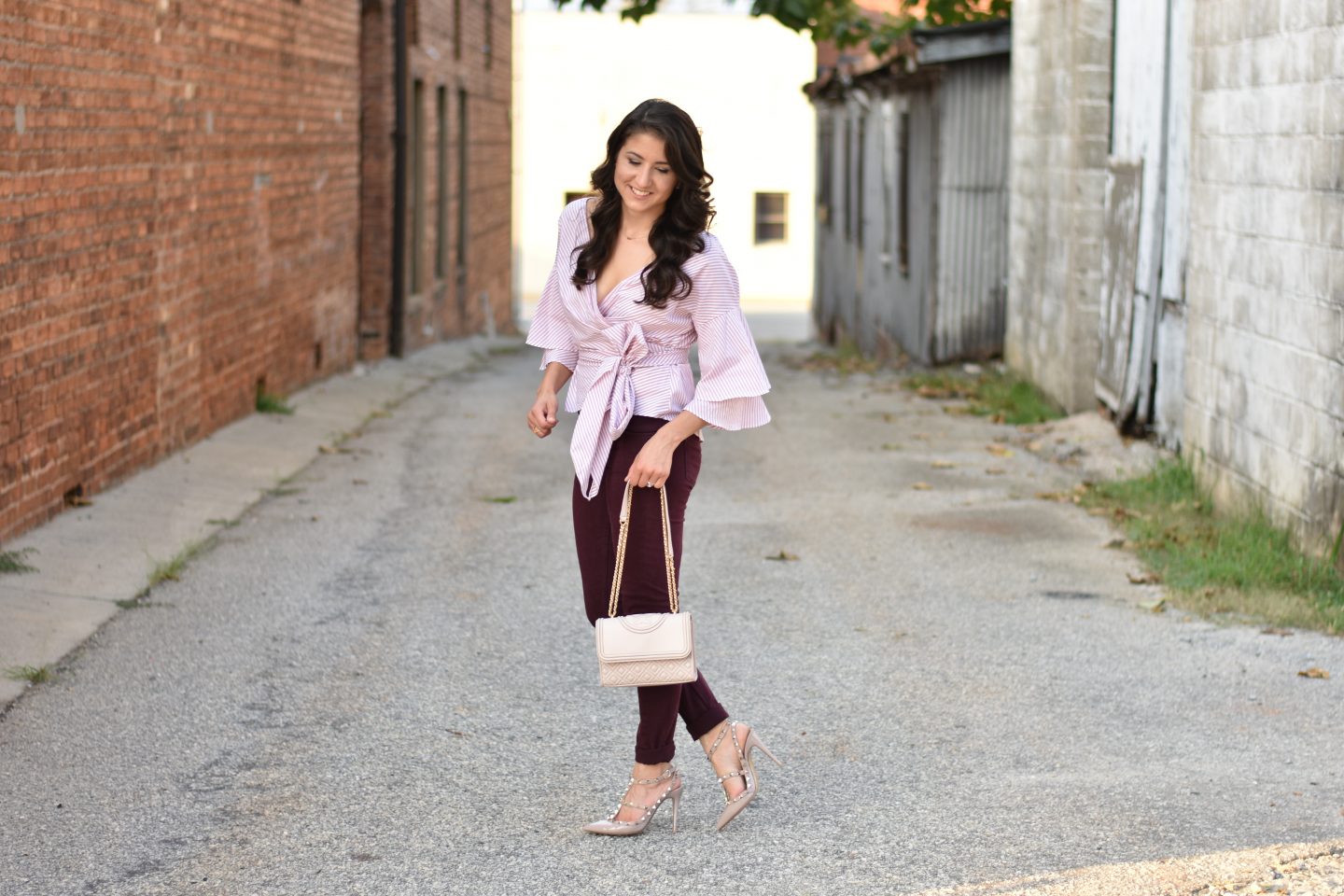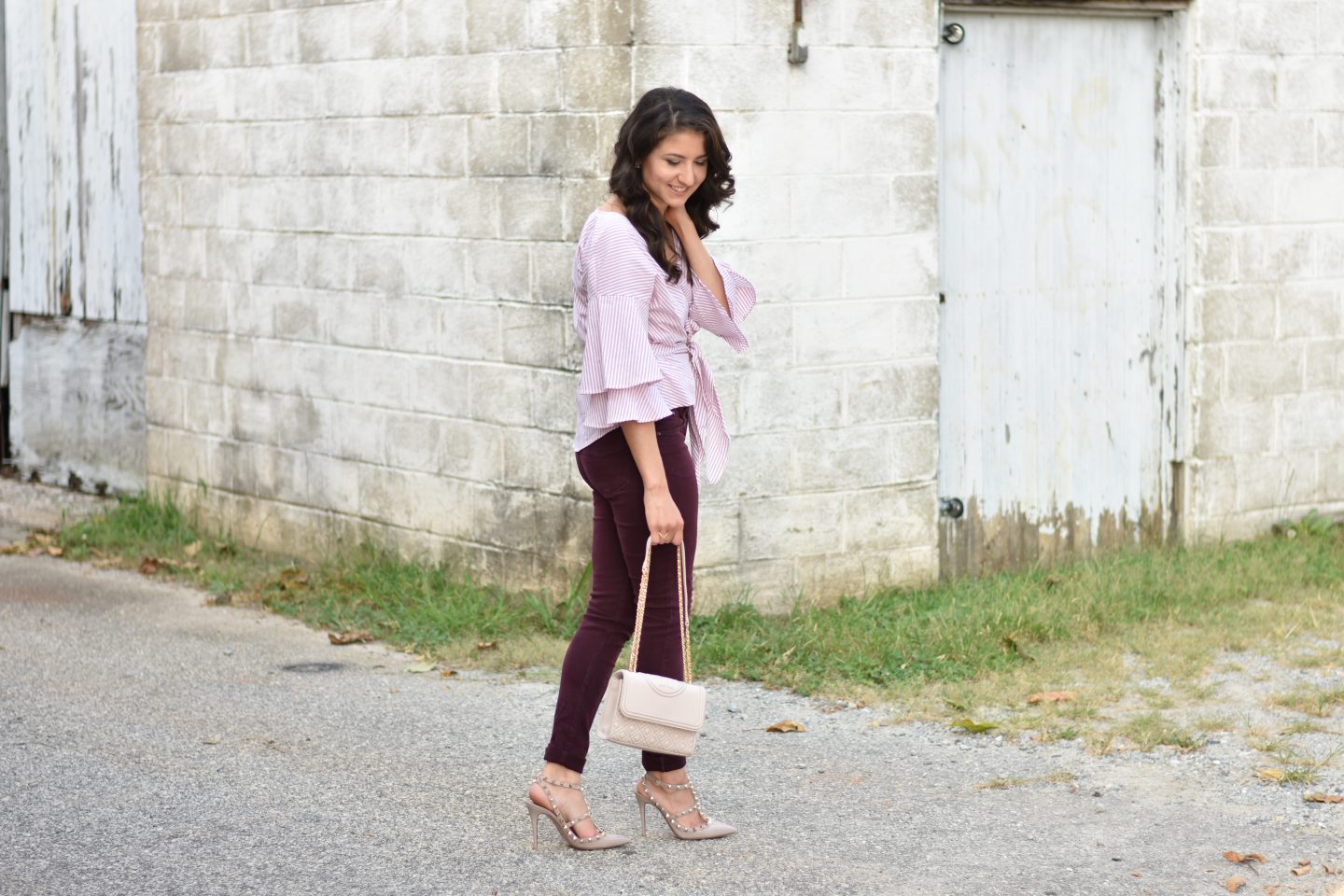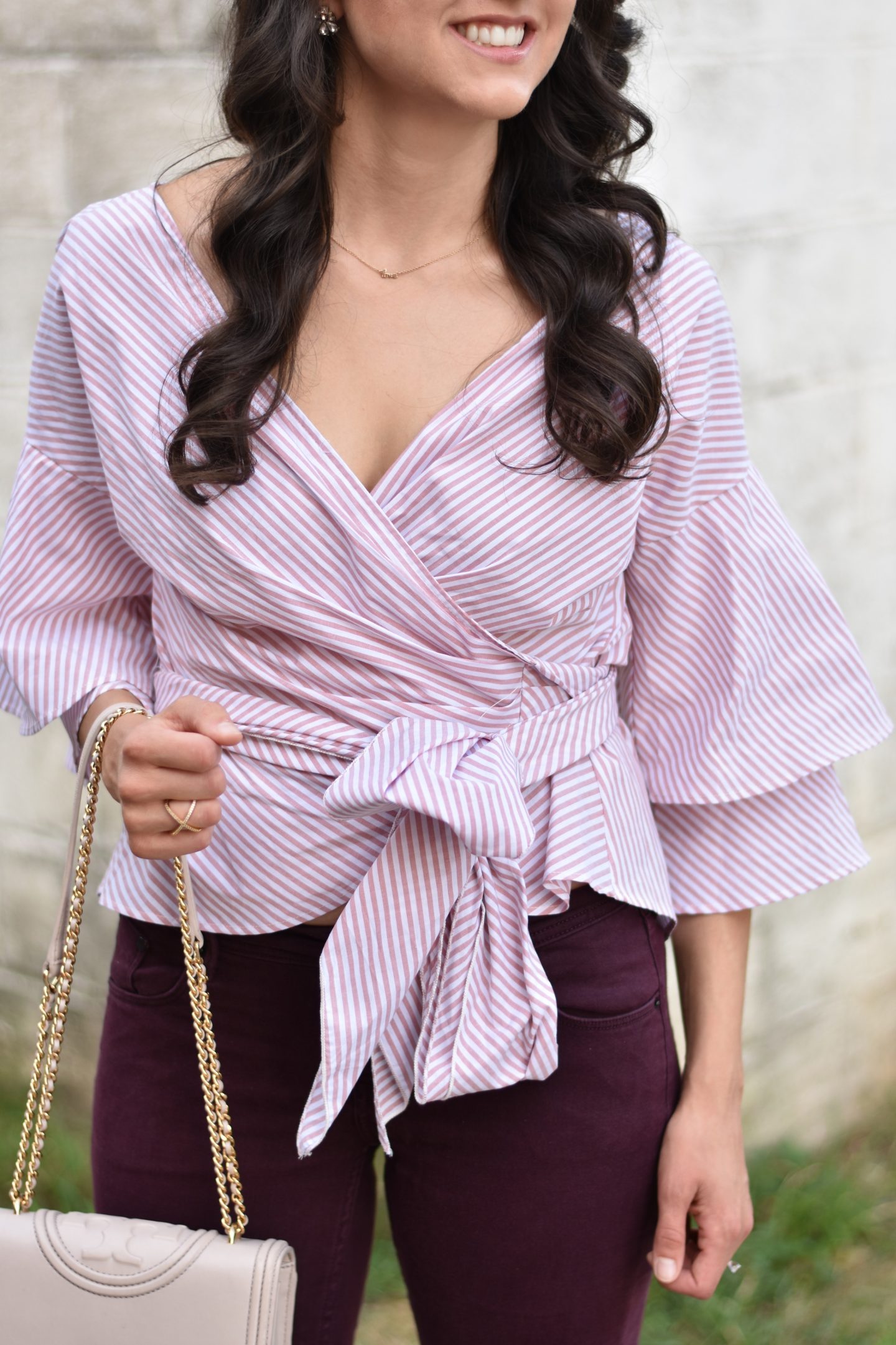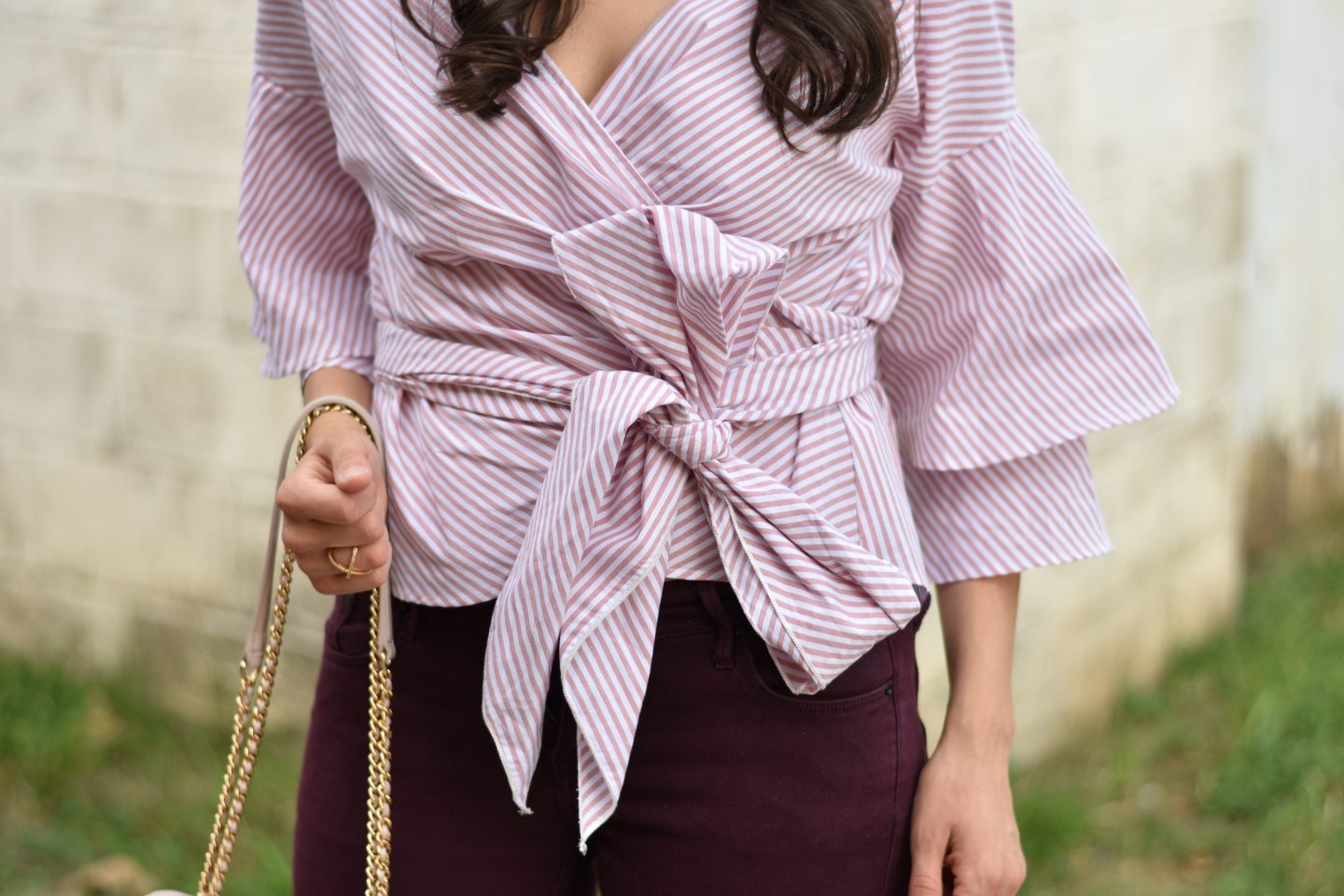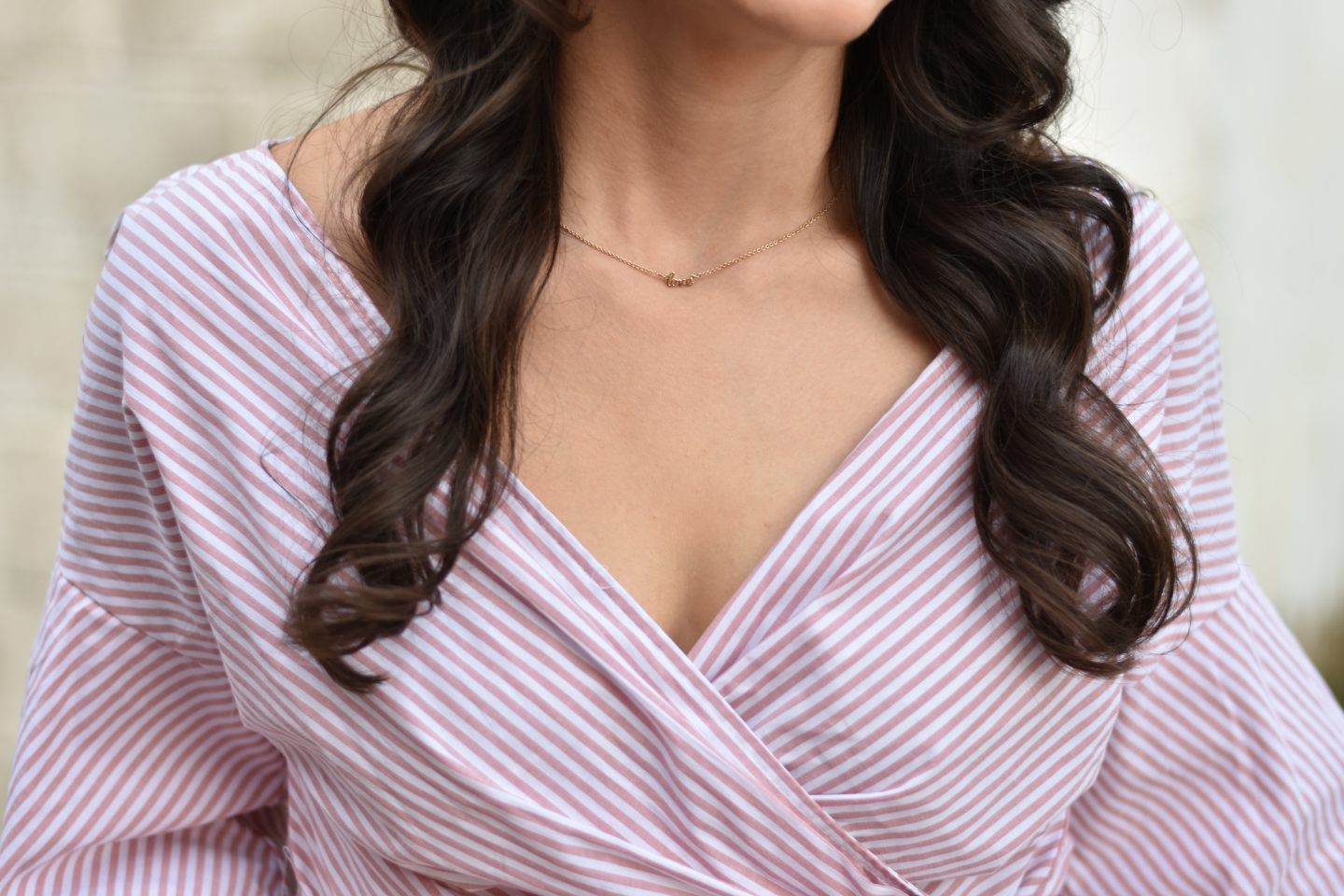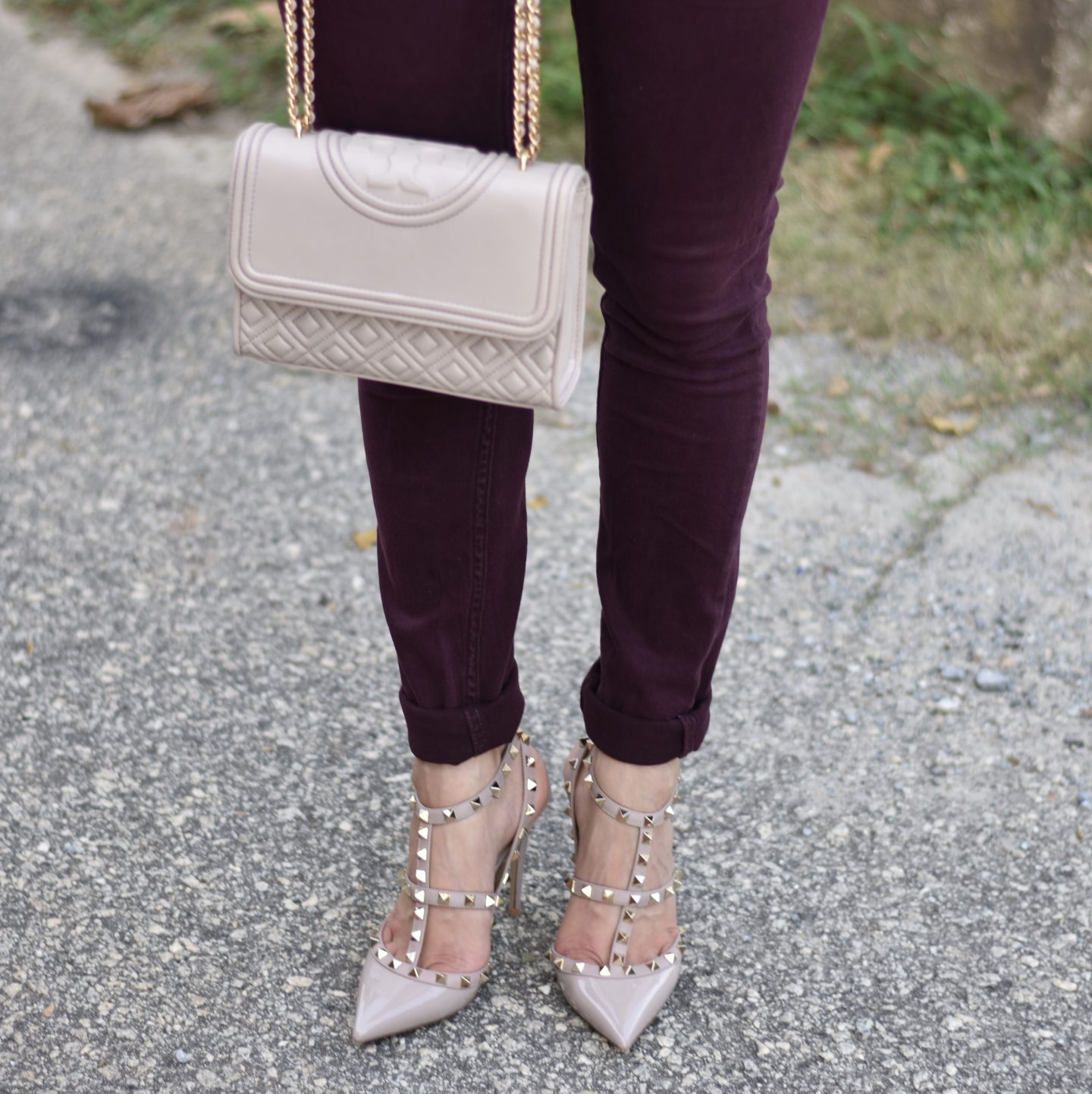 Tory Burch Fleming Bag (larger size here) // Top (comes in 4 colors) // Heels (similar for less here and here) // Jeans (similar)
Every year when Fall creeps up I dig deep in my closet…and surface with these burgundy jeans. I got them at H&M years ago and had no idea how much I'd end up wearing them! Typically I pair them with a basic tee or sweater because they're such a quick and effortless way to look chic even with minimal accessories. This Fall, blush and mauve tones are huge and I love how burgundy jeans also work well with them to create a fun monochromatic palette.
I found this dusty rose top at Nordstrom last Saturday and fell in love the moment I saw it (so obsessed with the whole bell sleeve trend right now!) but had no idea yet how I wanted to style it. When I started thinking about that Friday it hit me that if I wanted this top to stand out I needed to pair it with jeans that blended seemlessly. I realized burgundy, being from the same color family, would complement and even bring out the delicate color of this top (do ya'll remember this post? 🙂 ) Then, to let it really steal the show I kept my bag, shoes and earrings in light blush-toned colors too. (The color of my bag is "bedrock" and I love how it looks beige or blush, depending on what I'm wearing it with.) Et voila!
The key to pulling off a monochromatic look and avoiding "bland" is to play with textures and patterns. This top covers most of those bases with its stripes and intricate wrap front. I also love how the rockstuds and quilted pattern of the bag inject a little texture that keeps things lively in the absence of other colors.
What do you gals think? Is this a look you'd wear?
Thanks so much for reading and I hope your week is offer to a great start! <3
XO,
Terra
Shop the Post